Huawei creates over 5,500 jobs each year in Romania, vows to continue its success story
Posted On August 19, 2020
---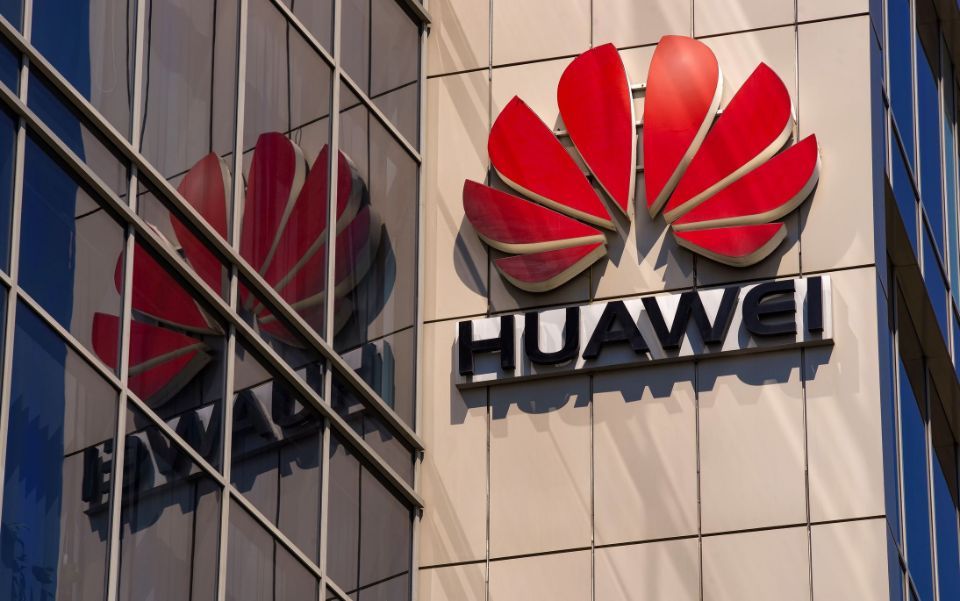 Huawei, leading provider of ICT infrastructure and smart devices, is committed to bring digital to every person, home, and organization for a fully connected, intelligent world.
The global technology provider is focusing on Smart Devices, Connectivity, Computing, and Cloud. It provides products and solutions for three customer groups:
Telecom operators that provide Internet, broadband, wireless, plus fixed, and mobile phone services
Enterprises, organizations, institutions, governments & public utilities, as well as industries: finance, energy, transportation & manufacturing
Consumers, who buy smartphones, smart watches, laptop computers and other devices
Huawei's Romanian success story began in 2003, when it entered the consumers products market. Four years later, Huawei Technologies SRL was established, while in 2010 Huawei has launched its Enterprise business.
In the last decade, Huawei has signed two Memorandum of Understanding with Romanian Government (2014, 2016), has established a Global Service Centre in Bucharest (2012) and also founded its Human Resources Shared Services (2018).
Last year, the company has promoted the construction of smart city labs and exhibition halls, strengthened the cultivation of local ICT talents, and launched the "1,000 Dreams" project to provide more opportunities for young ICT talents in Romania.
Its Romanian success means creating over 2,200 direct and 4,300 indirect jobs in Romania. As of 2019, including data statistics of operators, distributors, retailers, service agents and procurement partners, Huawei creates an average of 5,502 direct and indirect jobs each year in Romania.
Huawei serves more than 90 percent of Romania's population and also helps operators to significantly increase the wireless broadband rate. Romania's per capita Internet speed has increased by 4 times compared with 5 years ago (up to 39Mbps)
Huawei always fulfils its social responsibilities and gives back to society
"Seeds for the future" is one of Huawei's most important projects in Romania. This CSR program started since 2014, more than 300 students from university benefited from this education program, 66 students came in China for training.
Another CSR program is "Huawei ICT Network Academy". It started since 2018, in cooperation with Iasi University, and it helped more than 200 students in ICT skills training.
The company has also made an important contribution during the pandemic:
110,000 medical masks, 1000 bottles disinfectant and 500 protection suits were donated by two batches to central and local government, in improving the conditions of protection of medical stuff, which was appreciated by Romanian government.
Supported translation of <Covid-19 treatment handbook> in Romanian, distributed to the medical staff as guide for treatment. The handbook has been viewed broadly and was appreciated by the deputy minister of internal affairs.
Under the requirement of Romanian medical team, Huawei provided technical support in <Ro-CH counter covid-19 experience sharing video conference>, over 30 access points, 100 people participated this meeting, this meeting was highly appreciated by Ministry of Public Health.
Although Romania lags behind most of its EU counterparts from a digital perspective, Huawei is determined to help Romania succeed on long term.
Romania ranks 25th out of the 28 countries, – followed only by Greece & Bulgaria
The score presents the national perspective – It does not reflect the quality of the ICT professionals or the appeal of the industry in key hubs such as Bucharest, Cluj-Napoca, Iasi, or Timisoara
Romania ranks high in terms of connectivity – Leader for broadband prices in both fixed and mobile and with a high adoption rate of fast fiber optic Internet (rather than cable)
Huawei focuses on innovation, and it is one of the world's largest investors in R&D. The company has a global R&D presence, with 14 R&D Institutes and Centers, 36 joint innovation centers and 45 training centers. Nearly half of its employees are engaged in some form of R&D. In the next five years, it plans to invest around US$100 billion.
Huawei is one of the world's largest patent holders. It has over 87,805 patents and 11,152 core technology patents were granted by the United States.
Huawei is actively involved in more than 360 standards bodies and it has put forward more than 54,000 proposals to set industry standards. It also invests in open source communities and partners with major industry players to innovate in emerging domains, such as cloud computing, 5G, and the Internet of Things.
Huawei is fully aware of the importance of cyber security and understands the various concerns of governments and customers regarding security. Huawei believes that the establishment of an open and transparent security assurance framework will be conducive to the sound and sustainable development of the entire industry and technological innovation; it will also facilitate smooth and secure communications between people.
With this in mind, Huawei has built – and will continue to invest in – an end-to-end global cyber security assurance system. Every year, it spends 5% of R&D budget on cyber security R&D. On top of that, it will invest US$2 billion, over the next five years, to further enhance the security of its products and services globally.
Huawei is an independent, privately held company that provides information and communication technology (ICT).
Everything it develops and delivers to its customers is secure, trustworthy, and this has been consistent over a track record of 30 years.
Huawei was founded in 1987, in the southern Chinese city of Shenzhen, with about 21,000 RMB in start-up capital. Since then, it has grown to become the world's largest supplier of telecommunications equipment and the second-largest manufacturer of smartphones.
Huawei employs 180,000 people in more than 170 countries. It is a market leader in China and many countries across Europe, Asia, and Africa. More than 3 billion of the world's population uses Huawei's products and services to make calls, send text messages, or surf the internet.
Photo 191646680 © LCVA – Dreamstime.com
(P)
---
Trending Now