Digi Communications increases revenues by 5 percent in the second quarter
Posted On August 14, 2020
---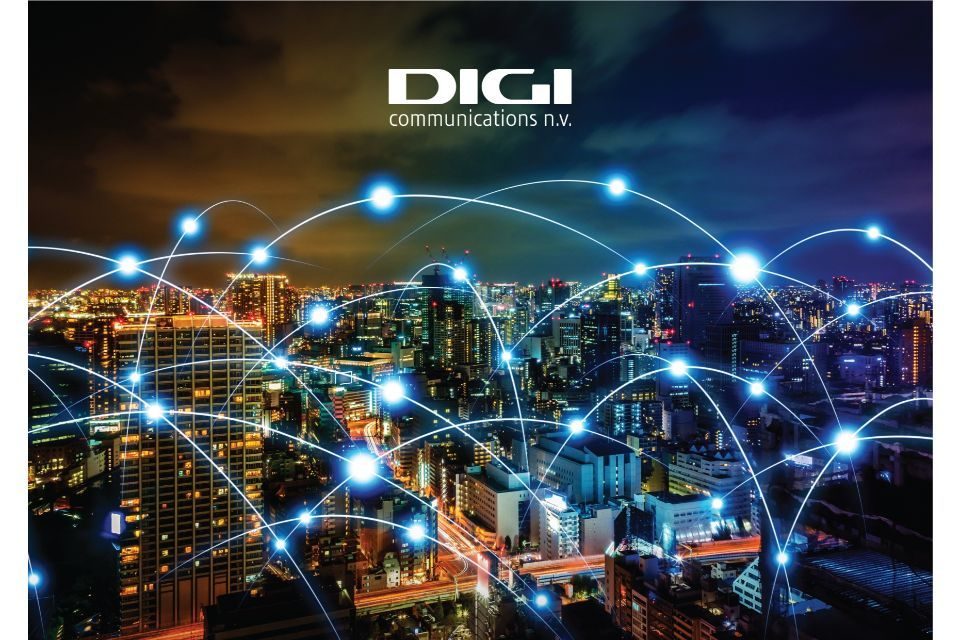 Digi Communications Group published on Friday its financial results for the second quarter, increasing revenues by 5 percent compared to the same period of the previous year (310 million Euro compared to 294 million Euro) and achieving + 9% RGU growth, up to 16.9  million from 15.5 million as at June 30, 2019. Adjusted EBITDA was 115 million Euro(including IFRS 16), a 6% increase compared to previous period.
Despite this unpredictable environment, Digi's operations in all markets were able to continue to deliver stable results and this confirmed the need for connectivity among across all sectors of the public during the pandemic. As a result, at the end of the quarter, Digi increased RGU's on the main segments (fixed internet and cable TV) to a historic level of 3.9 million RGU (fixed internet), respectively 4.5 million RGU (cable tv), the highest level they have ever been. Mobile communications services reached 6 million RGU.
"Our company marked the third anniversary of its IPO on Bucharest Stock Exchange, in May 2020, during a period of many changes and economic challenges. Digi's teams of managers and employees showed an immense capacity of responsibility and flexibility in the last 6 months in response to the sanitary crisis. Together, we overcame the obstacles of unpredictability and proved our determination to fulfil the business strategy proposed to shareholders and investors.
In Romania, the Council of Competition approved in July an agreement regarding the transfer of certain assets of three independent operators (AKTA, DCS and ATTP Telecommunications) to our local subsidiary. This is a further step in the company increasing Romania`s digitization and diminishing connectivity gaps between different regions on our main market. By providing high-quality services at affordable prices to hundreds of thousands of customers, we show our commitment to deliver unlimited connectivity and encourage their aspirations to a better quality of lifestyle", said Serghei Bulgac, Chief Executive Officer (CEO) of Digi Communications N.V.
Romanian operations continued to be the main contributor to the Group` s revenues (61% in Q2 2020), to the total RGU's (70%) and consolidated EBITDA (75%). The main growth registered in Q2 2020 compared to Q2 2019 on the fixed communications services segments (+ 13% fixed internet RGU's and + 8% pay-tv RGU's).
In the mobile communications segment, Digi maintained its #1 position as portability destination, despite a second quarter decrease of ported numbers compared to the same period of 2019, reduced from 80,411 mobile numbers to 70,236. Overall, in the last 6 months, Digi Mobil network ported 166,643 mobile numbers, a modest increase compared to the same period of 2019 of 164,830. In June 2020, Digi reached a 44,8% market share of total mobile telephony numbers portability.
---
Trending Now