EXCLUSIVE Interview with Tony Chen, General Manager, CEE, Baltics, and Nordics: Innovation is one fundamental key of our sustainable development strategy
---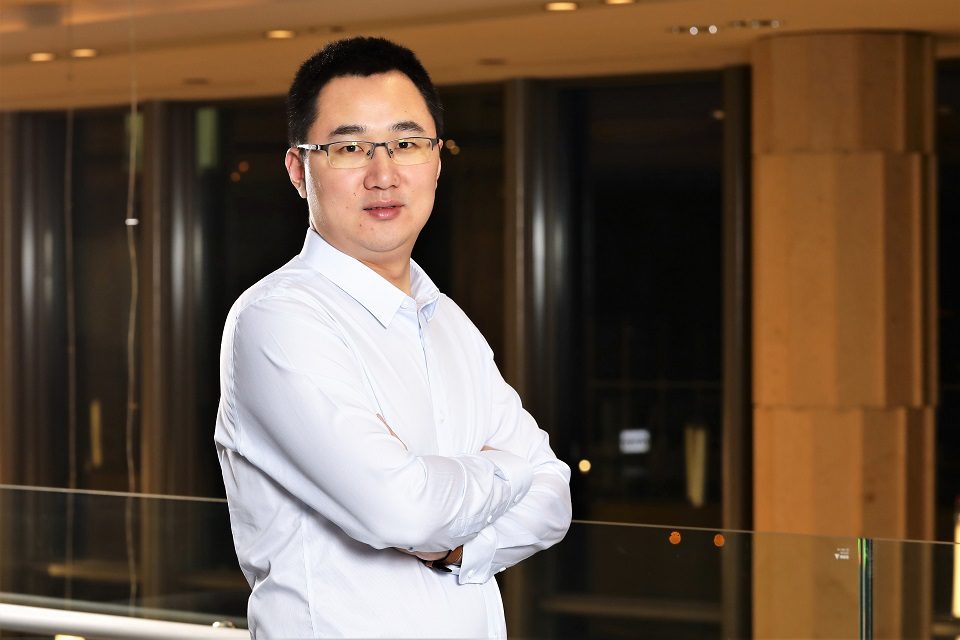 Xiaomi Corporation was founded 10 years ago and soon became one of the world's leading players in tech.
An interview on the philosophy of innovation at affordable prices, with Tony Chen, Xiaomi's General Manager in Central and Eastern Europe, the Baltic and Nordic countries.
Business figures evolution in the current business landscape
We are a company for which the numbers speak for themselves. Xiaomi, despite the pandemic that hardly affected China in Q1, managed to achieve very good results in the first quarter of 2020, not only in China, but also in the other countries where the company is present. Revenue volume during this period reached 49.7 billion yuan (~ 6.25 billion euros), an increase of 13.6% over the previous year. Also, in the first quarter of this year, revenues from foreign markets increased by 47.8% compared to last year, to 24.8 billion RMB (~ 3.12 billion euros), representing 50% of the company's turnover.
Regarding the EEC area, the latest report from Canalys shows that Xiaomi is in 3rd place in delivered products, with a market share of 21% in the first quarter of 2020, 45% up from the same period of the last year. In Europe, the same study shows that Xiaomi is in 4th place in delivered products, with a 58% increase over the previous year and a market share of 14% in the mobile phone segment.
According to Canalys data, in Q1, the Redmi Note 8 Series and the Redmi 8 Series, Xiaomi's mid-range range, ranked globally in the top 10 most popular smartphones with Android system.
As the financial results for the first quarter show, starting March, Xiaomi's mobile phone deliveries to China, the home country, gradually returned to pre-pandemic levels, and so did smart TV deliveries.
What business model defines the company's development strategy?
Our development is based on a unique business model. First, we create innovative, high-quality devices that offer users an unforgettable experience. Secondly, we build a solid and efficient system of distribution and sales of our products, which allows prices to be affordable for customers. Third is the development of internet services. At the same time, we put our community, Mi Fans and users, at the center of our actions and bring innovation to everyone's life.
What is the company's retail strategy in Romania after officially enter the market last year?
Since last year, we have brought many of Xiaomi's newest products, including the Redmi Note 8 Series in Romania and the flagships in the Mi Note 10 range, we have developed the local team and created strong relationships with the main players in the mobile phone market and with online and offline retail partners.
This year we launched in Romania the Redmi Note 9 series and the Mi Note 10 Lite model, as well as the Mi 10 Series.
Furthermore, Xiaomi has a consistent portfolio of products from the ecosystem range, such as electric scooters, smart bracelets, robot vacuum cleaners, air purifiers, or smart wireless headphones that can interconnect with mobile phones, all of which are highly valued by users.
Our mission is to bring innovation in the lives of all people and the desire to increase the brand's notoriety in the local market by making even greater efforts to bring the latest technologies in Romania.
What is the company's R&D strategy for meeting the objectives on different markets?
The team of engineers and designers who founded the company believed from the beginning that advanced technology must be accessible to people around the world. Xiaomi's mission is to create high-performance products at prices that allow everyone to enjoy the benefits of technological innovation.
In order to complete our mission, we have committed to our users that, starting in 2018, Xiaomi's hardware business (including smartphones, IoT and lifestyle products) will have a net profit margin that will not exceed 5% per year.
Our slogan is "innovation for everyone".
We are one of the largest technology manufacturers in the world and we have thousands of products in our portfolio. But we believe that the mission to make innovation accessible to everyone is not only for our company, but also for other companies that share our values.
And for this we have built an ecosystem that we have developed with another 300 companies in which we have invested. These companies develop smart and lifestyle products.
In 2020, we will raise Xiaomi's investment in R&D to $ 1.4 billion.
Xiaomi products are currently available in countries all over the world. How is the brand received, taking into account that each region has its specifics?
The development of our company, especially in recent years, is very dynamic. Xiaomi products are present in over 90 countries and regions around the world. We are number one in many countries, for example in Spain, Poland, Ukraine and Greece. I am responsible for the development of the brand in the EEC region, in the Baltic and Scandinavian countries and, based on my experience, I can see that each country is different and the entry into each new market is carefully prepared.
We are confident that we will have a significant impact in Romania as well. We have a dedicated and talented team working for the Romanian market.
In Romania, with the help of our local partners we have a close collaboration with the mobile operators Orange, Vodafone, Digi and with the specialized retailers which have both online and offline channels – eMag, Altex, Media Galaxy, Flanco, PCGarage, Cel, EvoMag. But we are always exploring the possibility of new collaborations.
Locally we collaborate with Romanian distributors specialized in the area of ​​technology – Also Technology and World Comm, as well as Telpur for the ecosystem area.
Which market trends did you identify in this 10 years  of company's history?
Technology is developing very fast. The democratisation of technology has created wider markets, more and more consumers having access to technology and being able to adapt to trends. Phone features have evolved. A very good camera matters a lot. I think this is the biggest change. Nowadays, when we go on vacation, fewer and fewer people take a real camera with them. Also, the phone is now a tool that helps in professional activities, too, or serves as an electronic wallet, thanks to the NFC module.
Today's consumer is increasingly aware of his purchases. He buys carefully and selects the products with the best parameters at a reasonable price. Internet access allows the customer to check prices online or see product reviews. Therefore, we do not allow ourselves to offer poor quality products, because users notice immediately. That's why the look and feel of Xiaomi devices is often the result of the comments and questions from our fans.
How did the consumers 'preferences change during the pandemic period?
The pandemic period led to an increased dynamic of internet usage on smart home devices, people downloaded even more applications.
The best indicator is our IoT platform, to which 252 million devices were connected in March this year. This number increased by almost 43% compared to last year. In addition, the number of users who have five or more Xiaomi devices (in addition to laptops and smartphones) has already reached 4.6 million, an increase of almost 70% over last year.
What is the company's strategy for the Romanian market in the near future?
We are in a process of increasing distribution and strengthening the relationship with mobile operators. We also focus on launching new product categories, both in the mobile range and in other categories.
We have noticed a growing demand for our IoT products, fitness and electric scooters. In the coming months in the region, we will diversify our product portfolio and present more and more new products to meet the needs of our customers.
We also want MI fans community in Romania to know that they can communicate with us and that they can tell us what they want from Xiaomi, in order to improve our existing products and to create new products that correspond to the needs and preferences they have.
Mi fans are Xiaomi's soul and motivation. We listen to their advice and create products according to their needs. Mi fans are with us at awards, international fairs and other meetings. We also organize numerous competitions and meetings within the Mi Community Forum.
This year Xiaomi celebrated the global Mi Fan Festival event for the first time in Romania. Under the motto <Live smart, buy smart> Xiaomi greeted Romanian fans and invited them to the #IAmMiFan community, which has hundreds of millions of brand lovers globally.
How do you estimate the market evolution in your industry?
The market for IoT devices, or more precisely AIoT, those devices supported by artificial intelligence, which are connected to the Internet, will grow very fast. This can be seen on our IoT platform, where hundreds of thousands of devices are connected every day.
The era of 5G internet has just begun. Introducing this standard into the world will open up new possibilities. Several devices will communicate with each other and, thanks to artificial intelligence, will be helpful in everyday life and professional activities. In my opinion, this is what the future will look like and, given to our projects, we will be a big part of it.
During this year, at least 10 smartphones with 5G will reach the global market. But 5G doesn't just mean transfer speed. It is much more than that.
In the next 5 years, we will invest 50 million yuan (~ 6.27 million euros) in the development of "5G + AIoT" technology, which means securing our leading position in 5G-supporting products.
How will 5G technology change the smartphone market? Will it be evolution or revolution?
An inseparable part of Xiaomi's development is associated with innovation, and 5G as a strong innovation trend today, as part of our company's DNA. The introduction of technology is one thing, but to make full use of it, it must be available to all. In early February 2019, the Mi MIX 3 5G entered the market, and was the first commercially available smartphone with 5G. In March this year, we introduced the Redmi K30 Pro, which in China was the most affordable 5G smartphone on the market and cost about $ 300, while for the global market, we introduced the Mi 10 Lite 5G, which costs less then 350 euros. Similar prices are available for our latest flagships – Mi 10 and Mi 10 Pro. Our 5G + AIoT strategy is already producing very good results. In March this year, sales of 5G phones in China gave us 14.1% of the market in this segment. However, according to research firm Canalys, the penetration rate was close to 26%, well above the market average. These results reflect our position in the 5G market. The evolution from 4G to 5G is already happening and will soon change the world, introducing a new technological era, in which Xiaomi will play a key role. Courtesy of  this evolution, Xiaomi is, for the first time, part of the crucial  transformation of technology for telecommunications.
What is Xiaomi's plan to strengthen its position?
The most important for us is to respect our principles, to continue the strategy through a permanent dialogue with MI Fans and users. Xiaomi is a global company, but we try to think locally, which brings results. We will stick to our current strategy, and invest in the latest technologies and innovations, such as 5G.
Most importantly, we will continue to develop our products based on innovative technologies, and with the best prices, so that everyone can enjoy a better life.
---
Trending Now