IMMOFINANZ signs the lease agreement with Rohde&Schwarz Topex which becomes its biggest office tenant in myhive IRIDE | nineteen with almost 8,000 sqm leased space
Posted On September 13, 2019
---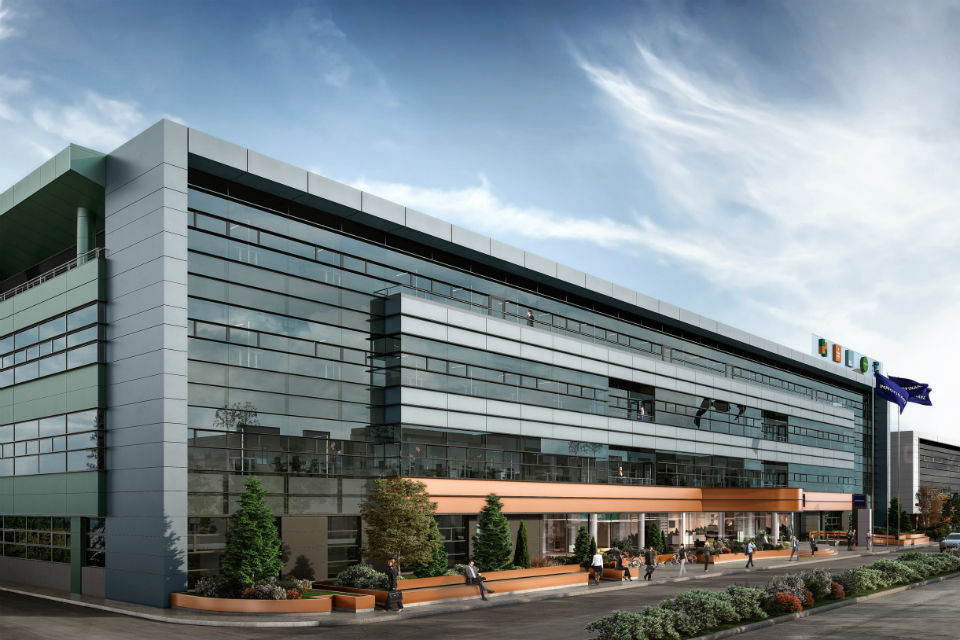 IMMOFINANZ, one of the three most important players on the Romanian real estate market, announces the signing of the lease agreement with Rohde&Schwarz Topex for their new headquarters. The company, specialized in designing and supplying of telecommunication equipment has leased 8,000 sqm in the new myhive IRIDE nineteen that will accommodate both the Production and Systems Integrating area on the ground and first floors and the offices on the second and third floors. The transaction was assisted by Crosspoint Real Estate.
Located in northern Bucharest, on Dimitrie Pompeiu street, myhive IRIDE nineteen is part of IRIDE, the business park that belongs to IMMOFINANZ. The office building is currently under a significant refurbishment process meant to convert it into a modern one in order to satisfy the various needs of the nowadays' tenants that range from sustainability to easy access to diverse facilities and services.
Rohde&Schwarz Topex counted on the flexibility of the new office space taking into account that the production area imposed certain technical requirements such as a wide surface on the ground floor or separate access and special elevator. Starting with spring 2020, Rohde&Schwarz Topex will occupy a full section of the building thus consolidating the headquarters of the company by bringing under the same roof the Production and Communication Systems Integration as well as the Reasearch&Development Departments and the offices.
The transaction was successfully completed by Florina Grosu, Senior Account Manager in the Crosspoint Real Estate office department, with over 20 years of experience in sales and corporate relations.
---
Trending Now
You may also like