President Iohannis visits White House, commits to expanding strategic partnership with US
Posted On August 21, 2019
---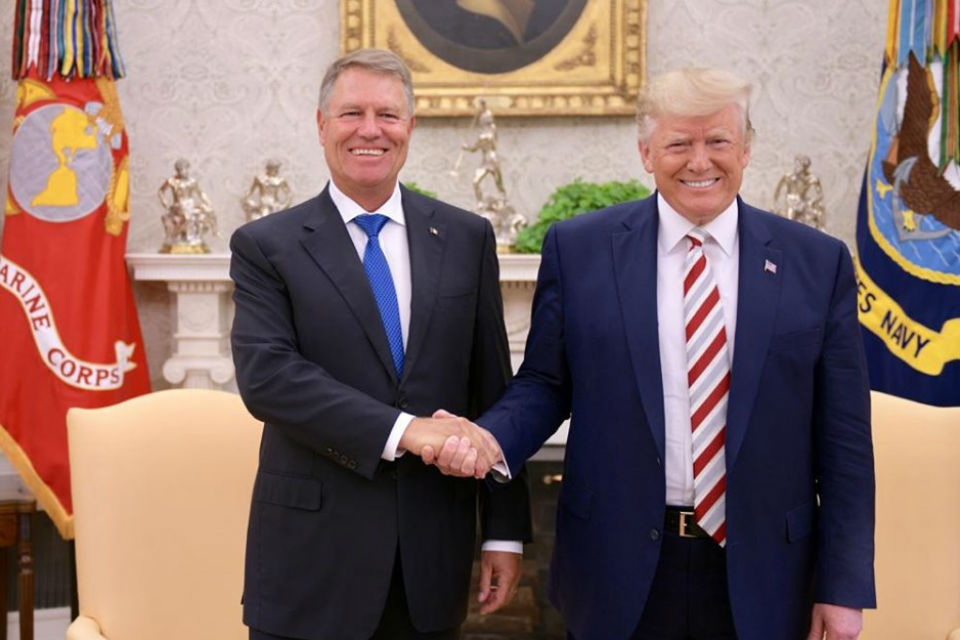 Romanian President Klaus Iohannis met with US President Donald Trump at the White House on Tuesday and their meeting resulted in the signing of a joint statement that commits the two countries to an expansion of their strategic partnership on issues such as regional security, energy, and the fight against corruption.
In a statement after the meeting, Iohannis said that he and Trump had discussed increasing the US's military presence in Romania as well as the country's potential to become an energy supplier for the region, Business Review reads.
The two leaders' joint statement also referred to efforts to "avoid the security risks that accompany Chinese investment in 5G telecommunications networks."
This was Klaus Iohannis's second White House visit in two years. Trump praised the Romanian president for his role in upholding the rule of law, adding that he was "a man that can solve the corruption problem in Romania." Trump also mentioned the upcoming presidential election in Romania and said he was sure Iohannis would do very well.
The US president expressed his openness to a visa waiver program for Romanian citizens, which would allow them to travel to the US for up to 90 days without needing a visa.
---
Trending Now
You may also like