Valentina Frangu, Dell Technologies: "We promote local technology companies through our projects"
Posted On September 23, 2022
---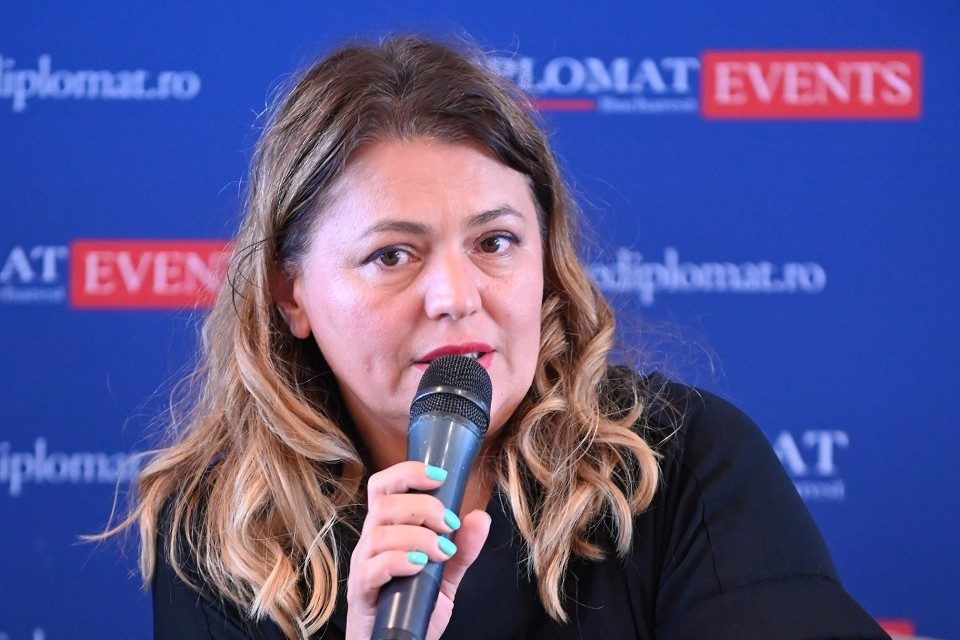 "The digital city division within Dell Technologies intensively promotes digital solutions for all sectors of the economy, including in Romania. Dell Technologies recently launched an urban mobility solution in partnership with ISS, a solution in ​​traffic management. Another recently launched solution is called Virtual Patient, developed in partnership with eCare 21. It is a telemedicine solution that allows the end user to be monitored 24/7 on various parameters through various wearables. All information is transmitted in real time to the doctor, hospital, or family, depending on the needs of the respective patient," Valentina Frangu, Public Sector Lead, Dell Technologies said during Smart Transformation Forum organized by The Diplomat-Bucharest.
"The third solution that we recently launched is the Digital City Accelerator Platform, an integrated hardware-software platform in which we help local authorities to integrate their applications in a secure and easy-to-use platform.
On a local level, we are active in ​​video surveillance, we try to reach as many local authorities as possible and facilitate the purchase of our solutions. We are trying to promote local technology companies.
In addition, we launched the Medical Academy project, through which we support hospital staff to familiarize themselves with the IT solutions we offer. It is a successful project and I hope it will become attractive for as many public institutions as possible.
The technology exists, there are many companies that provide good and suitable solutions for the needs of customers, but we still need improvements when it comes to education and expertise."
Full recording of the conference:
---
Trending Now