President Iohannis to hold political consultation to designate future PM

Parliamentary parties are invited today to the Cotroceni Presidential Palace for consultations with President Klaus Iohannis over the designation of the future prime minister, Agerpres reads.

According to the Presidential Administration, on Monday, at 15:00, representatives of the Social Democratic Party (PSD) and the Alliance of Liberals and Democrats (ALDE), together making up the ruling coalition, are expected to consultation; the National Liberal Party (PNL) follows at 16:00, while the Save Romania Union (USR) will be there at 17:00. The People′s Movement Party (PMP) delegation is scheduled for 17:30, and representatives of the Hungarian Democratic Union of Romania (UDMR) for 18:00. The national minority parliamentary group follows at 18:30.

Each delegation can be made up of five persons at the most.

Romania's future prime minister has to be "an honest person who is not legally embattled" and who is backed by a parliamentary majority, Romania's President Klaus Iohannis said Thursday in Brussels.

---

---
advertising
---
advertising
---
advertising
---
advertising
---
More on News
Over 19,000 business plans submitted for Start-Up Nation program

Start-Up Nation Government program attracted over 19,000 business plans and a new edition will take place next year, said Ilan Laufer, Minister for the Business Environment...
Sorin Grindeanu hails the support for CVM lifting before 2019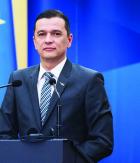 Prime Minister Sorin Grindeanu met at Victoria Palace with the European Commission President Jean-Claude Juncker. The meeting was also attended by the Public Finance Minist...
PM Sorin Grindeanu: 5.7 per cent economic growth - confirmation that the measures taken by the Government are the right

The 5.7 percent economic growth registered in the first quarter of 2017, as compared to the first quarter of 2016, an evolution which exceeds the expectations of analysts a...
EU bank supports expansion of Regina Maria private healthcare network in Romania

The European Investment Bank (EIB) is lending 15 million Euro to support the expansion of a private healthcare network in Romania, a press release shows. This agreement is ...
Deloitte: The M&A market has doubled in the first half of the year

The M&A market in Romania has reached 889 million Euro in the second quarter of the year according to public sources and disclosed transactions, more than double compared t...
New law on ports administration would be very damaging for Romanian state budget, Fondul Proprietatea says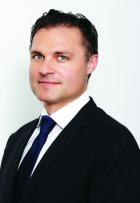 Fondul Proprietatea is concerned by the renewed steps to approve the draft law amending the Government Ordinance on ports administration, which was re-examined and approved...
EBRD launches energy efficiency framework for Romanian households

Supporting Romanian households to save energy and money, the European Bank for Reconstruction and Development (EBRD) is launching a 100 million Euro Green Economy Financing...