BUSINESS LEADERS
New times-New offices

Interview with Antoniu Panait, Managing Director of Vastint Romania.
SECTOR ANALYSIS
Romanian office market ripening, in both leasing and acquisition

From the investment standpoint, lower rates of return and increased liquidity lure the investors, Andreea Paun, Managing Partner, Griffes said in an interview for The Diplomat-Bucharest.
SECTOR ANALYSIS
High potential for sustainable growth on Romanian FM market

Facility Management is still a developing market in Romania, with a lot of challenges to overcome. The Romanian Facility Management Association (ROFMA) analyses the relevant aspects that describ...
SECTOR ANALYSIS
ANCOM: We look at the postal services market in the light of e-commerce developments

Romania's courier business is pretty dynamic these days and tends to become more and more high-tech as players are trying to find innovative solutions to keep up with users' need for mobility. C...
SECTOR ANALYSIS
ISS: External FM market volume will grow as more Western European FM companies open subsidiaries in Romania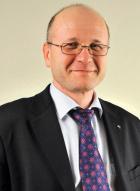 In the last few years as well as in 2017, the Romanian FM market has been in the process of maturing, focusing more and more on quality, efficiency and added value, demanding a skilled and quali...
SECTOR ANALYSIS
Fresh Delivery (P)

Up to speed with the courier sector in an interview with Gian Sharp, CEO at Urgent Cargus
SECTOR ANALYSIS
Digital Finance - driving force for the banking industry

Digitalization is radically transforming the banking industry, enabling new products, services and business models. This transformation will take time to complete, forcing banks to act now and e...
SECTOR ANALYSIS
Rising potential for green developments

With GDP growth outperforming neighbouring CEE countries by a significant extent, 2017 was very good for the real estate market in Romania, especially for the office, investment and land segment...
SECTOR ANALYSIS
Global efforts to develop low-carbon, energy-efficient solutions

Interview with Robert Tudorache, Secretary of State, Ministry of Energy
SECTOR ANALYSIS
EnergyPal: The market must invest in innovation and develop worker qualifications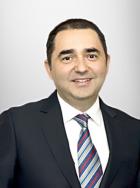 Romania's facility management sector in 2017 has seen changes in terms of increased market dynamic due to new office developments and also logistic sector growth, according to Lucian Anghel, Fou...
BUSINESS LEADERS
New times-New offices

Interview with Antoniu Panait, Managing Director of Vastint Romania.
POLITICS
Romanian finance minister sees no crisis around the corner

Romania is not in the situation of being affected by an economic crisis, according to finance minister Eugen Teodorovici.
POLITICS
Romanians want more EU efforts for stability in economy and combat of corruption

Romanians want the European Union to put more efforts for the stability of the economy, the reduction of corruption, public policy and education, according to a survey by the European Committee ...
ECONOMICS
ING Bank Romania to accelerate business development through digitization

Customers are increasingly interacting with the bank through its digital platforms and are making more card payments, according to a report issued by ING Bank Romania.
ECONOMICS
TransferGo: We will come to a point where money transfers will be dominated by app usage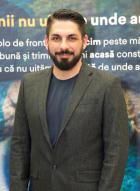 Cash will become obsolete and this will be the result of digital finance advancement, Marius Nedelcu, Country Manager at TransferGo told The Diplomat-Bucharest.
ECONOMICS
Romania wants to join the Asian Infrastructure Investment Bank

Romania wants to join the Asian Infrastructure Investment Bank (AIIB) and will pay a 6.12 million USD installment this year for the membership.
ECONOMICS
The state of the economy is a reflection of public policy, says FIC

The Foreign Investors Council (FIC) considers that recent negative economic data which drew the attention of politicians are the result of legislation that was adopted without proper impact asse...
ECONOMICS
Banca Transilvania launches online loans

Banca Transilvania, the second-biggest lender in Romania, has launched an online loan that allows clients to borrow up to 5,000 Euro.
ECONOMICS
Banca Transilvania to sell 350 million Euro worth of bonds

Romanian lender Banca Transilvania wants to sell subordinated bonds worth 350 million Euro, with a 10-year maturity and a fixed or variable interest rate.
ECONOMICS
Banca Transilvania acquires Bancpost, ERB Retail Services IFN and ERB Leasing IFN

Banca Transilvania has become the owner of the majority of shares (99.15 per cent) held by Eurobank Group in Bancpost, as well as the owner of shares held in ERB Retail Services IFN and ERB Leas...
ECONOMICS
Unicredit estimates economic slowdown in Romania

The economic growth rate in Romania will slow down to 4.4 per cent in 2018, from close to 7 per cent last year, and the government risks to register budget deficits exceeding 3 per cent of GDP i...
ECONOMICS
Deloitte Romania survey: 60 per cent of the CFOs find the fiscal and regulatory framework as unstable

On the background of a falling unemployment and highest GDP growth in Central and Eastern Europe, Romanian CFOs enjoy an overall positive business climate, yet they focus more on consolidation r...
ENERGY
E-Distributie Muntenia invested 6 million RON for the modernisation of the electricity networks in Cotroceni area

E-Distributie Muntenia invested approx. 6 million RON for the modernization of the medium and low voltage networks in Cotroceni area, with the purpose to improve the quality of the electricity d...
ENERGY
Rompetrol Rafinare plans investments worth around 56 million USD in 2018

Rompetrol Rafinare, the refining company controlled by KazMunayGas, will propose to shareholders an investment plan worth 56.9 million USD for 2018.
ENERGY
Romelectro signed with Transelectrica the contracts for three new substations in Romania

Following an open tender organized by Transelectrica, Romelectro was assigned the winner for the refurbishing of three substations in Romania, namely Focsani West, Roman North and Bacau South.
ENERGY
ArcelorMittal to sell its Romanian plant in Galati

The Galati-based steel plant of ArcelorMittal is part of the divestment package the company proposed to the European Commission, the executive arm of the European Union. The company needs the gr...
INVESTMENTS
CBRE intermediates a land transaction for a washing machines plant in Hunedoara

CBRE intermediated the acquisition of a 42-ha plot by BSH Electrocasnice Manufacturing, the Romanian subsidiary of the German concern BSH Hausgerate GmbH, part of Bosch group.
INFRASTRUCTURE
CFR Calatori passenger trains register total delays of almost nine years in 2017

The trains ran by the state-owned company CFR Calatori registered total delays of some 4.53 million minutes in 2017, which translates into around 8.6 years, according to data from the company.
INFRASTRUCTURE
Bucharest to build new terminal for Henri Coanda International airport

The procedures for building a new terminal at the Henri Coanda International Airport, which serves Romania's capital, are ongoing.
APPOINTMENTS
Renault Technologie Roumanie appoints Alexander Simionescu as new general manager

Alexander Simionescu is the new general manager of Renault Technologie Roumanie (RTR), starting April 2018. Pascal Candau, who has held this position for three years, will take on other missions...
REAL ESTATE
AFI Europe Romania: Romanian office market was exceptionally successful in 2017

The Romanian office market in 2017 was exceptionally successful, fuelled mainly by increased expansions and new entries in the IT&C, BPO sectors, as Tal Roma, Business Development Manager AFI Eu...
REAL ESTATE
Globalworth: The number of green accredited buildings continues to grow every year

Romania today is one of the few economies in Europe that had a consistent expansion over the past six years, outpacing EU average growth, Dimitris Raptis, deputy CEO and Chief Investment Officer...
REAL ESTATE
Crosspoint: Currently, there is a relatively small number of green office buildings throughout Romania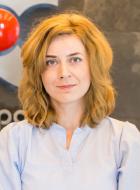 2017 has been a good year for the office market all throughout the CEE region: low vacancy rates (Bucharest - nine per cent, Warsaw - 14 per cent, Budapest - 9.2 per cent, Prague - 10.3 per cent...
REAL ESTATE
Iulius Mall: 2017 a good year both for office premises delivery and office demand from companies planning to expand

Compared to the other countries in the region, Romania still has some catching up to do in terms of high quality office spaces that measure up to European standards, Laurentiu Manea, Manager Off...
REAL ESTATE
CW Echinox: Green certifications now a standard on the Romanian real estate market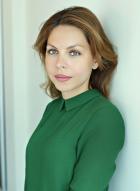 2017 was a well-performing year for Bucharest's office market, with many new occupiers and expansions, and the delivered projects were rapidly absorbed, leading to a significant decrease of the ...
REAL ESTATE
ESOP: We expect that the green building trend further grows

The Romanian market is one of the most dynamic in the region due to the accelerated development in IT&C, BPO, shared services industries, and to the expansion of research & development centres t...
REAL ESTATE
Conadi: One opportunity for the residential market is to deliver high-quality projects adapted to buyers' needs

Romania's residential market has started to recover, coming closer to normality and likely to achieve its maturity soon, according to Daniela Barbu, Marketing Communications Specialist at Conadi...
REAL ESTATE
UniCredit announces updates in the Mobile Banking application

UniCredit Bank launches new facilities in the up-to-date version of its Mobile Banking application to provide customers with a simpler and faster user experience.
REAL ESTATE
Immofinanz: Constant, visible shift towards energy efficiency on the local office sector

Romania's strong economic growth in 2017 placed the country in a leading position in the CEE region and the trend is expected be sustainable over the next years, Christian Traunfellner, Head of ...
REAL ESTATE
JLL Romania: 80 per cent of buildings under construction built according to international green standards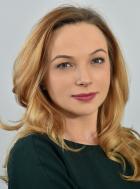 Stability and sustainability are the words that can describe the Romanian office market in 2017, according to Madalina Marinescu, Office Department consultant JLL Romania.
REAL ESTATE
Great potential comes with big challenges

The residential market in Romania registered new record investments in 2017, one of its best years so far - and analysts said the trend will continue for sure this year.
REAL ESTATE
Office spaces are being adapted to millennials' requirements, says Colliers

One third of Central and Eastern European professionals (CEE) - Poland, the Czech Republic, Slovakia, Hungary, Romania, Bulgaria - believe their workplace will change over the next 2-3 years, ac...
REAL ESTATE
Vastint leases 1,700 sqm at Timpuri Noi Square to Zitec

Vastint Romania has leased 1,700 sqm of office space to Zitec, in the mixed-use development project at Timpuri Noi Square in Bucharest.
REAL ESTATE
Companies return back into the city, says real estate research

When choosing where to relocate offices that companies are occupying, new emerging areas, closer to city center gain relevance. According to a development assessment qualitative report elaborate...
REAL ESTATE
Bucharest office market: 30 percent of the demand came from the companies that moved into modern projects

Companies have rented in the first quarter almost 70,000 square meters of office space in Bucharest, one third of the demand came from companies that formerly had its headquarters in old, small ...
REAL ESTATE
Alesonor invests 100 million Euro in first green suburb in Romania

Alesonor, a luxury real estate developer owned by Greek investors, plans to develop the first green suburb in Romania, in Bucharest's northern area, with an investment of about 100 million Euro....
REAL ESTATE
Vox Vertical Village to be delivered in Timisoara at the end of 2019

Vox Vertical Village represents the first "vertical village" concept on the local real estate market and will reunite 120 houses in a building with ten levels. Over a third of the constructed ar...
REAL ESTATE
Porsche Engineering Romania leases 3,500 square meters of office space in Cluj-Napoca

The software developer for the automotive industry Porsche Engineering Romania, the local subsidiary of Porsche Engineering Group GmbH, leased 3,500 square meters of modern office space in Vivid...
REAL ESTATE
CTP started the construction works in CTPark Cluj II

CTP started the construction works for CTPark Cluj II, a new logistics park located near Cluj-Napoca, in Floresti. The property will comprise a total leasable area of 30,000 sqm and will be fina...
REAL ESTATE
AFI City residential project certified as a Green Home

AFI Europe Romania enters ROGBC's Pre-Certification phase as Green Project with AFI City's first two residential buildings developed by the company in Bucharest.
REAL ESTATE
Bucharest reached over one million employees this year, says C&W Echinox

The number of employees in Class A and B office buildings in Bucharest reached around 250,000 at the end of last year, while the total number of employees in the Capital exceeded the threshold o...
REAL ESTATE
Skanska Property Romania appoints Raluca Stanislav as the new Business Development Manager

Skanska Property Romania, the local division of one of the world's largest real estate developers, announces a new member in the company's management.
REAL ESTATE
Pernod Ricard Romania leases 600 sqm of office space in Unirii View

Pernod Ricard Romania, one of the most important distilled beverages importers in Romania, leased 600 square meters of office space in Unirii View, the tallest modern office building in downtown...