MEP Negrescu to Farage: Romania does not take lessons in fairness from man investigated for corruption
Member of the European Parliament Victor Negrescu conveyed in an open letter addressed to Nigel Farage, that the former leader of the UK Independence Party (UKIP) should not talk about corruption since, in his turn, he is investigated for corruption by the European Parliament, and underlined that Romania's membership to the European Union (EU) should not be used as a political theme for winning over votes, according to Agerpres.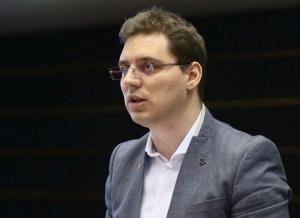 "Mr. Nigel Farage, Romania doesn't take democracy lessons from the person guilty for the Brexit! and, much less, lessons in fairness from a man investigated by the European Parliament for corruption and abuse of office!" Victor Negrescu mentioned in a press release. "I'm talking about the investigation in which you are charged, alongside Paul Nuttall and almost half of your party MPs for embezzlement, worth approximately 500,000 GBP. I′m astonished by the courage you have to come out publicly with such attacks, considering you need to give some answers to justice."
According to the quoted source, the Romanian MEP believes that Nigel Farage acted as an enemy of Romania and of Romanian people, after he made several slanderous statements regarding Romanians.
The former leader of the British formation UKIP, Nigel Farage, had on Friday evening a hot dispute with a listener who intervened during his radio talk-show (LBC show), the British politician claiming that Romania should not be allowed in the EU because it hadn′t finished the transition after the communist regime and it is, in his opinion, a county where corruption is 'endemic,' following these assessments the listener in question accused Farage of being racist, the article published by the daily Express points out.
Farage also suggested that the UK exiting the EU occurs in a suitable moment, because he deems 'incredible' for his country to be in a political union with Romania.