Innovation and digitisation are key to Europe's future competitiveness, industrialists say

Industry remains the backbone of the European economy, contributing more than 30 per cent of GDP growth and more than 80 per cent of private R&D spending, a report published by the European Round Table of Industrialists (ERT) shows.

The document warns against protectionism and a rapidly increasing number of potentially trade restrictive measures. As a main conclusion of the report, innovation and digitisation, the core levers for future growth and competitiveness, require a serious rethink of national and European policies to prevent the region from falling behind.

Commenting on the report, Kurt Bock, chairman of BASF and chair of the ERT Competitiveness Working Group, said: "The European Union is a unique achievement bringing European countries closer together and improving the welfare of its citizens overall. We must not forget this and must build on the benefits of a strong Europe. However, past achievements are no guarantee of future success. New competition is on the rise, global growth expectations are decreasing and most of the growth is taking place outside Europe. To adapt to these new developments Europe must increase efforts in the field of innovation, digitisation and strive for free trade and access to foreign markets."

To boost competitiveness, ERT calls for: a) a strengthening of the internal market, by completing the Digital Single Market, the Energy Union and the Capital Markets Union; b) stimulating innovation and adoption of new technologies as the main driver of sustained economic growth in Europe. Evaluation of every legislation and policy measure with respect its impact on innovation throughout the policymaking process; c) ensuring access to foreign markets while maintaining a level playing field; d) unleashing the benefits of digitisation by investing in digital infrastructure, key technologies and skills development; supported by a robust regulatory framework, covering security in cyberspace; e) enabling start-ups to scale up by boosting entrepreneurship, access to funding and cutting red tape.

---

---

|

Daily Info

TotalSoft appoints Dania Selaru as EAS Executive Director

TotalSoft, one of the leading software providers in Romania, announces the appointment of Dania Selaru as Executive Director, to further develop and execute the company's Ente...

World population to hit 9.8 billion by 2050, UN reports

The world population is now nearly 7.6 billion, up from 7.4 billion in 2015, spurred by the relatively high levels of fertility in developing countries - despite an overall dr...

Colliers to manage Art Business Center, the building with one of the largest private hospital in Romania

The real estate consultancy company Colliers International was assigned by Hili Properties group to provide property management services for the Art Business Center office pro...

Enel's CEO Francesco Starace is the new president of EURELECTRIC

Francesco Starace, CEO of the Enel Group, was appointed as new president of EURELECTRIC, the association representing the electricity industry at the pan-European level.

European Petroleum Refiners Association appoints Bela Kelemen as new president

Members of the European Petroleum Refiners Association unanimously appointed Bela Kelemen as President of the Association for the next two-year term. The Brussels based associ...
advertising
---
advertising
---
advertising
---
More on News
Sorin Grindeanu hails the support for CVM lifting before 2019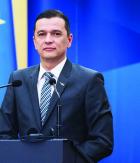 Prime Minister Sorin Grindeanu met at Victoria Palace with the European Commission President Jean-Claude Juncker. The meeting was also attended by the Public Finance Minist...
PM Sorin Grindeanu: 5.7 per cent economic growth - confirmation that the measures taken by the Government are the right

The 5.7 percent economic growth registered in the first quarter of 2017, as compared to the first quarter of 2016, an evolution which exceeds the expectations of analysts a...
Vienna Insurance Group posts profit of 110 million Euro in Q1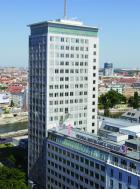 Vienna Insurance Group reported a profit before taxes of around 110 million Euro in the first quarter of 2017, according to a press release.
New law on ports administration would be very damaging for Romanian state budget, Fondul Proprietatea says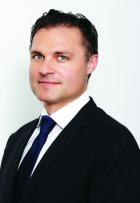 Fondul Proprietatea is concerned by the renewed steps to approve the draft law amending the Government Ordinance on ports administration, which was re-examined and approved...
Mol Group net profit up by 24 per cent to 323 million Euro in Q1

Mol Group announced its financial results for Q1 2017, with net profit up by 24 per cent year-on-year to 323 million Euro. In the first quarter, all business segments (upst...
Enel enters the Romanian gas supply market for residential customers
Enel announces the entrance into the Romanian gas supply market, with offers designed for ease of use and predictability for residential customers, who can now benefit from...
Damages to electricity networks caused by severe weather conditions do not increase the distribution tariffs, says ACUE
Lately, Romania has been confronted with extreme, unpredictable meteorological phenomena that have caused major damages in large areas to electricity distribution networks....