Reconstruction time

Bringing German discipline to the Romanian DIY market, Horia Mugurel Rusu, general director of Hornbach, talks strategy to Alexandra Pehlivan

Romanians are passionate about redevelopment. The desire to fix up their shoddy old Communist flats with double glazing, new furniture, modern fixtures and, especially, a top-of-the-range bathroom, has become an obsession for those looking to improve their lifestyles.
A wave of giant new DIY stores have opened in Romania over the last decade in out-of-town locations and in retail parks, piling up their products and selling them at competitive rates to tap into the big demand for home restyling.
German retailers have been quick to take over a large proportion of the market with Praktiker and Obi and Austria's bauMax fighting for prime space with Turkey's Dedeman and France's Bricostore and Romania's Mr Bricolage.
Among these is the big box retailer Hornbach, which has grand plans for Romania. The retailer currently has three stores open – in Bucharest's Militari and Berceni and in Brasov. In the long-term, the company plans to invest a further 200 million Euro in Romania and to create another 1,000 jobs through opening up to ten stores by 2015. Despite the financial crisis, which has seen new home sales slump, Hornbach's general director Horia Mugurel Rusu estimates that Romania's DIY market will remain steady for 2009. This is bouyed by the number of home-owners who have decided to redevelop their existing flats and houses, rather than buy a new build.
From the beginning of this year, the products which have registered the highest level of sales at Hornbach are in gardening and construction materials. "Romanians are renovating their houses much more often than other homeowners in the EU," Rusu says. However, due to the crisis and its freeze on salaries, their purchasing power has diminished.
Rusu believes that the best way to get through this difficult period is to offer customers a constant balance between prices and quality at an affordable level – but not through heavy price-dumping.
"One cannot sustain, on the long term, a strategy based on discounts and promotions because Romanians have already become more wise and more careful about what they are buying," says Rusu. "They will invest more in quality products even though maybe they are a bit more expensive."
But, according to him, in Romania the crisis is not as powerful as people perceive because there are still jobs available, many restaurants are still full at the weekend and shoppers are still ready to purchase. However this is an opportunity for the market to regulate itself with greater ease. "Only those who are strong and honest are going to survive this crisis, those who are weak will disappear through natural selection," he says.

Keeping an eye out
Every employee of Hornbach must undertake an interview with the general director before taking up a post at the DIY store, with Rusu liking to bring a personal involvement into his line of work. "My role models are Alexander the Great and Napoleon Bonaparte and from them I know that if one is not always in front of one's army, one cannot win," he says.
His plan is to transform all Horbach's employees into specialists in different areas of DIY. This will be possible by training the staff continually in new sales techniques and product information, and giving them the opportunity to gain more responsibilities.
This is the structure of DIY stores in the US and western Europe, where giving advice to customers is a key component of the sales strategy. Rusu also wants to build a vertically integrated model into his retail structure and offer jobs for life to his employees – a tough task for retailers, which often witness a high turnover in staff.
"If they are doing their job at a high quality level, my employees can start as a simple worker and advance to the level of director," he says. "They can spend their entire life here and retire safely - as long as they do their job properly."

Escape plan
Trained engineer Rusu was born in Transylvania and in 1989, fed up with the Communist regime, he decided to skip the country. After swimming the Danube border, he moved to Austria. "Although I had a good set-up in Romania, I ran away because I wanted to be free," he says. "In Romania I graduated from the Construction and Architecture University, but in Austria I was not received as an esteemed engineer."
Instead he worked on a building site, while studying the German language during the nights. "In Austria I learned that if one is fair and honest, one is respected no matter how dirty one's job is," he says.
Rusu gradually became the manager of a team of builders, but after a while he decided to change his career again. He switched to the metallurgy sector, to a factory that produced equipment for the pasteurisation of cosmetics. There he started as a deputy and then took over production. Soon he transformed his engineering expertise to DIY sales, where he worked side by side with Steffen Hornbach, one of the owners of the retail chain. "Here I leaned that German discipline is extraordinary," he says.
The general director argues that Romanians can sometimes be superficial, but praises the huge potential of the country. However the nation needs work and this could be assisted by some Teutonic influence, argues the DIY boss. "Romania is very beautiful and I think we can change many things here," he says. "If Romanians would be as correct and honest as the Germans and would enjoy their lives like Latins, we would have the perfect nation."
Rusu is married with a Saxon woman and has two children and, although he is now the general director of Hornbach Romania, his family has remained in Austria.
"My wife was the support of my evolution and my kids gave me faith so that I could evolve," he says. "If I would have been my wife, I do not believe I would have stood with a man like me, who is always travelling, but we succeeded to create a healthy family."
To wind down, Rusu likes to indulge in a range of activities from extreme sports to reading poetry. He has also been bungee-jumping and sky-diving. "You can defeat you fears only by confronting them," he says. "Even though I was very scared when I first jumped with a parachute, the sense of liberty that I felt afterwards was wonderful."
Coming from a family of artists, his own father the painter Theodor Rusu, he loves culture but is disappointed by modern Romanian artists, because he argues they have degenerated by transforming their art into a business and only seem to care about chasing profit.
"I never believed that you cannot obtain happiness without money," he says. "For me nothing is more important then the person next to me and that we support one another. For us, if we have each other, it does not matter whether for dinner we have a prime steak or just an onion."

What is Hornbach up to?

■ German DIY group Hornbach has a history of 130 years in the home and garden construction materials sector and is now one of Europe's largest operators of DIY megastores.
■ The company entered Romania in 2007, opening in Berceni, south Bucharest and in Militari, west Bucharest. The Germans had planned another opening this year in Prisma Commercial Center, on the national road between Bucharest and Ploiesti, but this has been delayed until 2010.
■ In March 2009, Hornbach opened its third store in Romania, in Brasov, following an investment of almost 22 million Euro. This is the largest DIY store in Romania, stretching over a total surface area of 22,600 sqm. Each of the stores employs up to 120 people. In the long-term Hornbach plans to invest in Romania about 200 million Euro, to create a further 1,000 jobs and have an estate of ten stores by 2015.
■ General director Horia Mugurel Rusu says that their next targets for expansion are cities such as Cluj- Napoca, Iasi and Timisoara. A Hornbach store has about 60,000 to 90,000 buyers monthly.
■ In 2008 Hornbach Romania's closed the year with a turnover of around 70 million Euro. The general director thinks that the company will post about the same turnover this year, despite the economic turbulence.


---

---
advertising
---
advertising
---
advertising
---
More on Features
Cryptocurrency exchanges. The new outsourcing El Dorado?

Customer experience has become the new competitive battleground for crypto exchanges. Cryptocurrency exchanges seeking to maintain or gain an advantage in this highly comp...
Blockchain how it's made and what can we do with it

In the context of the "fourth industrial revolution" that everyone is talking about these days, The Diplomat - Bucharest analyses how an emerging technology like blockchain...
French investments at a glance: Interest still high

France, Romania's fourth largest foreign direct investor, has been around since the early 1990s, with flagship names the likes of Societe Generale or Groupe Renault taking ...
US calls for coherent, long-term strategy

As USA celebrates 4th of July, its eyes are wide open on the latest developments in Romania's ongoing struggle for the rule of law. Still, the country is one of the fastest...
Romanian energy industry: Challenges to Overcome

With a national strategy draft still to be approved, Romania faces many challenges, as the energy market is striving to find a way to attract major investments that are cri...
Romanian office market ripening, in both leasing and acquisition

From the investment standpoint, lower rates of return and increased liquidity lure the investors, Andreea Paun, Managing Partner, Griffes said in an interview for The Diplo...
ISS: External FM market volume will grow as more Western European FM companies open subsidiaries in Romania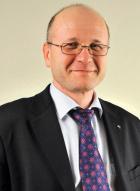 In the last few years as well as in 2017, the Romanian FM market has been in the process of maturing, focusing more and more on quality, efficiency and added value, demandi...