Minister of European Funds: 18 billion Euro to be implemented 2014-2020
The potential portfolio of projects to be implemented under the Large Infrastructure Operational Program (LIOP) 2014-2020 is worth over 18 billion Euro, Minister of European Funds Marius Nica is quoted as having said in a press statement, quoted by ActMedia.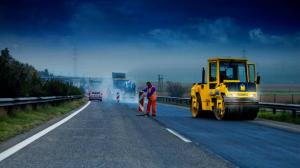 "Three months after the approval of the Large Infrastructure Operational Program, we already have 25 guides released for consultation, which will be completed by the end of November, an 18 billion Euro worth of portfolio for potential projects which can provide the prerequisites for a high uptake of funds. We have also identified the major challenges for this programming period, namely the need for structural reforms in various sectors, especially in the field of public procurement and project implementation. We estimate that the first calls for proposals will be released between December 2015 - January 2016, and we are determined not to have projects subject to phasing in 2020," Nica told the first meeting of the LIOP 2014 - 2020 Monitoring Committee.
He explained that the Large Infrastructure Operational Program is the most comprehensive operational program for the current programming period, with an allocation of over 11 billion euros for the sectors of transport, environment and energy.
The LIOP Monitoring Committee is a national partnership-type structure with no legal personality, with a strategic decision-making role in the implementation of the 2014 - 2020 Large Infrastructure Operational Program.