Courier services:what's oiling the wheels this year?
As e-commerce grows y-o-y, so does the B2C share in the courier players' business, but not without its challenges. End customers are becoming more and more demanding regarding the quality of the services received, while couriers are trying to find solutions to cope with client needs. Alexandra Lopotaru talks to ANCOM and major players to deliver 2015's picture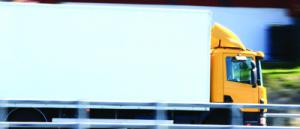 The courier segment is expanding in Romania and generally in the European Union, this being one of the most important effects of the electronic commerce growth recorded in recent years. Moreover, of the entire postal services market, the parcel delivery segment has the highest growth potential in Europe, particularly in the context of e-commerce development. A European Commission estimate indicates that, between 2013 and 2016, e-commerce will reach an annual growth rate of over ten per cent at EU level, according to ANCOM (National Authority for Management and Regulation in Communications) representatives, which will be reflected in the increase of cross-border deliveries.
Narrowing the context, the value of e-commerce in Romania grows year-on-year by two digits and generates significant increases in the local courier businesses, the B2C (business to consumer) segment witnessing a more rapid development than B2B (business to business). If before B2B represented around 95 per cent of the couriers′ revenues, today B2C is around 40 per cent and, in some cases, even higher. For instance, in terms of FAN Courier, the biggest local player of courier services, with a turnover of almost 72.5 million last year, online commerce has recorded up to 40 per cent of its revenues last year compared to 30 per cent in 2013. Urgent Cargus, the second largest player of the local courier market, with a turnover of 68 million Euro last year, saw an increase of 15 percentage points in terms of the share of online commerce in its business: from 35 per cent in 2014 to 50 per cent this year. DPD, another major courier, witnessing last year 40 per cent B2C, today it counts 50 per cent.
Last year, Romanians bought products online worth over one billion Euro, according to figures published in February by GPeC (eCommerce Awards Gala), compared to 600 million Euro in 2013. In December 2014, it was estimated that in Romania there are nearly 5,000 online stores, up from 4,500 estimated in 2013. Romanian buyers shop online mostly for products from the Electro-IT segment, but also significantly for home decorations, furniture, cosmetics, clothing, health and wellness, toys and games.
According to the last census, Romania has a population of 19.7 million inhabitants, of which almost ten million are Internet users, Internet penetration rate in Romania being 49.76 per cent. An engine of growth for online commerce is represented by the increase in the number of smartphones and tablets, spread mainly at young people up to 35 years and among people with higher education. In the near future, the number of smartphone users is expected to increase by 85 per cent, which, according to experts, will generate a total volume increase in online sales. In this context, the quality of courier services is becoming increasingly important for the increase of cross-border deliveries between EU countries, which is reflected at the national level as well, where the pressure on the market is primarily on the quality of services offered.
In 2014, the number of complaints received by ANCOM from end users increased considerably, registering a threefold increase over the previous year. In addition, in the first six months of this year, ANCOM has already received more complaints than it received throughout the entire year of 2014. Recurring subjects concerning the complaints of end users relate to delays in delivery, damage or loss of parcels, delayed repayment of reimbursements, and poor employee attitude. For the future development of Romania′s courier segment, it is essential that suppliers primarily increase the quality of services offered to end-users, says Marius Catalin Marinescu, president of ANCOM.
"The relationship between e-commerce and courier services is directly proportional and mutually beneficial: as one increases the quality of parcel deliveries, users will have greater confidence in electronic commerce and generate a higher volume of orders online, which will ultimately translate into higher volumes of deliveries for the courier service providers," says Marinescu. "Without quality services it is irrelevant to talk about increases of market incomes. ANCOM′s recommendation to the industry is that suppliers should focus on improving these aspects, pay more attention to the needs of end users (in particular regarding delivery times and costs), put emphasis first on the quality of the service delivered to end users and, as a strategic approach, to focus on the quality of the parcel deliveries in the context of electronic commerce."
Marinescu: "Customers are consistently demanding services of increasingly higher quality"
ANCOM conducted a series of inspections in the postal sector both last year and this year that have resulted in warnings and fines. In 2014, ANCOM registered 1,367 control actions in the postal sector, applying 121 warnings and 14 fines amounting to 62,500 RON (around 14,000 Euro). The most frequent irregularities encountered were the ones concerning the failure to comply with the obligations imposed by the general authorization regime. Specifically, ANCOM penalized the postal service providers which failed to comply with the obligation of inscribing postal items introduced in the postal networks with the submission date. The highest fine was 15,000 RON (around 3,300 Euro) and was applied to TotalPost Mail Services for non-compliance of the regulated modality of delivery of postal items to the addressee.
Out of the 1,367 control actions, 516 targeted the Romanian Post National Company (CNPR) as the universal service provider. Following these inspections, ANCOM applied 14 warnings and a fine of 5,000 RON (around 1,100 Euro) for non-inscribing the mailbox with the days one should pick up the postal items, for non-inscribing the postal items with the name or trademark of the supplier and with the date of their submission to the postal network. Moreover, in the first half of this year, ANCOM conducted 685 inspections (305 of CNPR), applying 67 warnings and 12 fines amounting to 38,500 RON (around 8,600 Euro).
"You can see that, only in the first semester of this year, the authority applied almost as many fines as in the full year of 2014, so therefore we can notice an increase in terms of deviations on the postal services segment," says Marinescu. "This may mean that both mail and courier services are increasingly used, but also that users are becoming more and more aware of the rights they have and are consistently demanding services of a higher and higher quality."
However, Marinescu estimates that the courier services segment will register growth this year in terms of turnover and processed volumes compared to 2014. Online commerce remains the main driver of courier market growth in 2015, a market that last year exceeded 320 million Euro, according to Finance Ministry data, and around 10,000 employees (plus subcontractors), including both local and international players. Of the total, around 60 per cent is local, with the rest international. In the top four local couriers one can find FAN Courier with a turnover of 72.5 million Euro in 2014, Urgent Cargus - 68 million Euro, Nemo - Euro 19 million and DPD Romania - 17 million Euro, while DHL is the biggest player in international express, with a turnover of 51.5 million Euro in 2014 and with competitors UPS - 32 million Euro and TNT - 38.6 million Euro. For the coming years, the players expect to see between ten and 20 per cent market growth. In this context, The Diplomat - Bucharest talks to the leaders of the both local and international courier industry to stress their objectives for 2015.
WHAT DO LOCAL PLAYERS SAY?
FAN Courier will see up to 20 per cent increase in 2015
FAN Courier, Romanian-based express courier services leader, with a turnover of 333.7 million RON (around 72.5 million Euro) in 2014, registered a growth of around 20 per cent in the first quarter of this year, according to Felix Patrascanu, one of the three founders of the company. By the end of the year, the company expects to keep up the pace and reach more than 83.5 million Euro revenues. "We are very optimistic this year and online remains the main engine of growth," Patrascanu tells The Diplomat - Bucharest. "Last year, we expected to have between a ten and 15 per cent rise, but we ended up having 19 per cent growth. This year, we foresee between 15 and 20 per cent growth. The market is very effervescent and it requires a series of investments. 2015 is the year of strong investments."
FAN Courier invested last year more than four million Euro, while this year it plans to double this figure, investing between eight and ten million Euro. The main objectives are to increase its fleet by more than 400 vehicles, reaching over 2,700 units in order to meet the demand for this autumn's Black Friday and to cope with the permanently increasing volume, and to enlarge, modernise and automate the hub in Brasov. So far, two million Euro went into Brasov's added real estate, while another four million Euro are currently being used in the construction process. The transit centre will count up to 200 people and will operate a parcel sorting line, designed to become operational this November. "The hub in Brasov is very important because without it we risk overtaxing the one in Bucharest," says Patrascanu. "There are a lot of trucks that transit Brasov towards other destinations, so this way we will further develop the link between east and west of the country. In the future, we are planning to develop other hubs also. Cluj-Napoca or Sibiu are on the short list for next year, but we have to closely monitor the situation and the trucks that are transiting those hubs to take a decision."
In terms of services, FAN Courier launched a series of products to customers all around the country over the years, including Collect Point, Campus and ePod. Collect Point has been launched in 2012 and, starting 2013, it became available in 153 OMV gas stations. Starting last year, the service became available also in Petrom network, with 301 gas stations. Another available service, Campus, is targeting the students in university campuses in Bucharest and has affordable prices. The ePod service is a delivery service option which collects signatures electronically on PDA devices and offers benefits to customers who use the SelfAWB platform. Late last year, the company launched also EuroCargo, which is the company's freight forwarding service, as well as Supply Chain - FAN Courier's e-fulfilment service, offering its partners the possibility to outsource a higher percentage of logistics and transport activities.
"We have a very innovative company, with innovative employees," says Patrascanu. "We have many ongoing projects. All I can say at this moment is that we will introduce a major surprise on the market that will extend the Collect Point service," he concluded. FAN Courier became operational in 1998 and ended 2014 with around 4,000 employees, including branch offices. By the end of 2015, Patrascanu expects to register more than 4,500.
Aldescu, DPD: "As long as e-commerce grows, couriers will focus more and more on optimal solutions for online partner stores"
The development of e-commerce and the consolidation of the market through M&A processes will lead couriers to put even more emphasis on the quality of their service and solutions delivered for all types of customers, according to Lucian Aldescu, the CEO of courier service provider DPD (Dynamic Parcel Distribution) Romania. Moreover, as long as e-commerce grows, courier players will focus more and more on optimal solutions for their online partner stores as well.
"E-commerce will continue to play a significant role in the courier business, not only in 2015, but also further into the future," Aldescu tells The Diplomat - Bucharest. "As long as Romanians will buy online, and as the consumer trends show, they will keep buying increasingly more, couriers will register growth. Moreover, they will focus on optimal solutions for online partner stores, as well as on the experiences of e-commerce consumers, which starts to be decisive in the market."
If last year e-commerce registered 40 per cent of DPD′s revenues, this year it counts for 50 per cent. In 2014, DPD Romania posted 75.5 million RON (around 17 million Euro) revenues, a 14 per cent increase compared to previous year. For 2015, the company expects to reach more than 100 million RON (around 22.5 million Euro), representing a more than 30 per cent rise y-o-y. One of the main long-term objectives of the company is to become the leading courier in the Balkans by 2020, says Aldescu. In order to sustain it, DPD launched in 2014 an investment plan worth 15 million Euro that will continue this year also.
"We started the year 2015 focused on the objective set since the end of 2014: to become, by the end of 2020, the leading courier in the Balkans," says the CEO. "This year, we will focus on the implementation of the ′one hour predict′ solution, whereby the customer will know the time the package will be delivered. Another important project is the implementation of Pickup centres. We currently have over 85 collection and pick-up points of packages and we plan to have around 300 by next year, either DPD′s own centres or within the stores of our partners. The influence of electronic commerce can be noticed here also, compelling us to look very closely to the final consumers in order to offer them an enjoyable delivery experience," he concludes. DPD Romania has been active on the local market since 2008, when GeoPost, the express division of La Poste, acquired the majority stake of Pegasus Courier. As of 2011, Pegasus became 100 per cent DPD Romania.
Urgent Cargus plans to see over 20 per cent growth in terms of revenue this year
The newly merged company - Urgent Cargus - one of the largest courier players in the Romanian market, posted 68 million Euro in revenues at the end of 2014, which represents a 30 per cent increase compared to the cumulative figure of 2013. Although the company is in the middle of the integration process, it expects to reach around 81 million Euro this year, according to Gian Sharp, CEO of the company. "Our main focus this year is the consolidation of Urgent and Cargus," Sharp tells The Diplomat - Bucharest. "The project is on track. We want to make sure that our customers don't feel the noise in the background and that the services delivered are better than ever. By the end of 2015, we even plan to increase our revenues by more than 20 per cent," he adds.
In Q1, Urgent Cargus saw a 35 per cent rise in terms of volumes compared to the same period last year. The main driver for this significantly increase is coming from B2C segment, which registered over 80 per cent y-o-y growth. Furthermore, e-commerce currently represents around 50 per cent of Urgent Cargus' revenue, up from 35 per cent last year. "Online continues to be the big driver of market growth," says Sharp. "Over 80 per cent growth in B2C segment for the first part of this year versus 2014 is very encouraging, as you don't get that kind of growth from normal B2B segment. We gained important customers from e-commerce sector last year, including eMAG, Oriflame and Avon."
This year, Urgent Cargus plans to invest 2.5 million Euro in its infrastructure and its fleet which currently counts more than 2,300 vehicles. Along with the business growth, the company will increase its headcount by 15 per cent to reach around 3,450 people including subcontractors. Urgent Cargus is also expanding its warehouse capacity all over the country, by over 50 per cent in terms of size. "This warehouse move will be completed by the end of October 2015," says the CEO. "We already moved into the new spaces in Giurgiu, Bacau, Bistrita, Zalau and plan another ten big cities including Iasi, Cluj, Brasov, Craiova, Suceava, Buzau, Pitesti by mid-September."
Furthermore, Sharp highlights that the company has a new project ongoing, which is due to be launched in September. "We are currently in discussions of setting a network in Bucharest with 24 hour shops, called ′Click and Collect'," says Sharp. "This is a model we have seen in Western Europe and we believe that it will work here also. Basically, when you go shopping, you will be able to pick up your parcel as well. We intend to be in areas of high population density." Operational since 1991, Cargus International was acquired in 2012 by Abris Capital Partners, a private equity firm that invests in mid-market companies in Central and Eastern Europe. Last year, Abris purchased Urgent Curier as well, a process that was followed by a merger of the two couriers.
WHAT DO INTERNATIONAL PLAYERS SAY?
DHL to witness ten per cent growth by the end of the year
Romania's international courier market stands between 110 and 120 million Euro this year, while DHL Express Romania has around 45 per cent market share, according to the company′s Market Intelligence internal survey. The company ended the year of 2014 with around 460 employees and 51.5 million Euro in turnover, a five per cent increase compared to 2013. This year, DHL seems to be on a positive track also, expecting up to ten per cent increase by the end of 2015 in terms of both revenues and headcount, according to Daniel Kearvell, managing director of DHL Express Romania.
"This is one of the best years we have had in a significant length of time," Kearvell tells The Diplomat - Bucharest. "We are growing by ten per cent year on year basis. We saw a 12 per cent rise in our volumes in the first half of 2015 compared to the same period last year. Our same day product is also increasing this year, while in the last 12 months there has been a significant increment in the amount of high-value shipments that come here particularly from Asia-Pacific. In that particular area, we have had to double our personnel to cope with the growth. By the end of 2015, we will see between five to ten per cent rise in our headcount as well."
The company has over 5,000 customers spanning all fields of activities from automotive and high tech to textile and manufacturers. Moreover, 80 per cent of the portfolio is represented by SMEs. If in the last three years, DHL's local customers have grown faster than the global customers, in the first half of 2015 the scenario is the other way around. "This year, we have seen an increased level of activity in our international sector," says Kearvell. "It has been an interesting year, because a lot of our international customers seem to be expanding. Our major customers are generally manufacturers and production organizations and there is a tendency to increase their production this year. This leads to us increasing our business, because we support and facilitate their expansion. This is a good sign for the economy."
DHL has around 50 operational and service points across Romania, with a fleet composed of 200 ground vehicles and three aircraft. This year, the company will invest around two million Euro mainly in opening a new cargo centre in Timisoara airport (requiring one million Euro alone), in the purchase of 25 new delivery vehicles and in doubling the space and capacity of its Cluj airport facility. Furthermore, there are significant plans underway to invest in a significant new facility in Bucharest in the next three to five years, adds Kearvell, without disclosing further details.
Analysing the status of the entire industry, Kearvell confesses that customers are becoming more demanding. "As the market grows, it becomes more mature and the competition gets tougher," he says. "The most successful players in our industry are those who are able to give the customers a one-stop-shop in terms of what they want," he concludes.
DHL Express Romania became operational in 1991 and it is owned by Deutsche Post DHL. Globally, the company is present in 220 countries, with 325,000 employees, while in Europe DHL spans 41 markets. Within Europe, DHL Romania is in the top 12 in terms of the fastest growing countries.