Business services: Romania's ace in the sleeve
As the economy is struggling to restart its engine, Romania seems to have finally found its good luck charm. The business services industry has grown from less than 200 employees in 2004 to more than 60,000 last year and in the next five years it is expected to triple. Alexandra Lopotaru talks to major players to analyze the heft of the industry.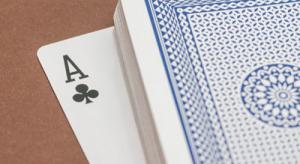 Although Romania used to be coregent at many economic subjects at the European level, when it comes to outsourcing the country stands very much on its own with very high grades. In fact, Romania ranks second in Central and Eastern Europe - after Poland - and ninth worldwide among the most interesting outsourcing destinations for the business services sector, according to a ranking made by real-estate consultancy company Jones Lang LaSalle. Cost-efficiency with staff, a pool of talented people with multilingual and technical capabilities, geographical location, cultural proximity and market size are the main ingredients turning Romania into one of the most considered destinations in terms of the business services sector.
If in 2012 the business services industry was estimated at 500 million Euro, employing about 20,000 people, last year the market grew to 1.2 billion Euro and 60,000 employees, according to Andrei Romanescu, the managing director of HP GeBOC (Global e-Business Operations Centre) and Board Member of the Association of Business Service Leaders (ABSL) in Romania. Furthermore he says, in the next five years, the industry could triple in terms of employees.
"The business services sector has high potential for growth in the following years and will continue its expansion in 2015," Romanescu tells The Diplomat - Bucharest. "According to a survey conducted by KPMG for ABSL among 20 of the most important companies in this industry, about three-quarters of the respondents expect a headcount increase of up to 30 per cent over the next three years, while all companies included in the survey expected strong growth for their business in the coming years. Thus, if we take into consideration this growth rate, together with a stable economic environment, we can assume that the industry will reach between 150,000 and 200,000 people in five years," he adds.
ABSL in Romania, employing around 25 per cent of the total pool of human resources, is the most important organization that represents the business services sector, gathering major companies which conduct business in the area of Shared Services Centre (SSC), Business Process Outsourcing (BPO), Information Technology Outsourcing (ITO) and Research and Development (R&D). While the BPO and ITO segments hold almost half of the market, the other half is captive in SSCs. The business services sector attracts leading industry organizations from all over the world and, during the last few years, it strongly expanded as key market players entered the local market or developed existing operations locally, in major cities in the country. US, France and Germany are the most common investors in the business services sector in Romania.
Besides the above-mentioned advantages Romania offers to investors, there is another important incentive. According to ABSL's Romanescu, the state-aid schemes offered by the Romanian Government played and will keep playing a significant role in the expansion of the industry, stimulating the interest of foreign investors. Thus, the Government support has led to the creation of around 10,000 jobs in the next two years. "There are several state-aid schemes that helped companies create workplaces," says Romanescu. "From what I know, around 10,000 jobs will be generated in the next two years due to Government support. The jobs will appear within existing companies that expand the business and within new entries that are about to open new centres. These investments made the industry very dynamic," he adds.
Last year witnessed much activity in the business services industry. Vodafone launched in May last year a shared services centre in Bucharest, to provide IT and customer support services for Vodafone operations in the UK, Germany, Italy, Spain and Ireland. US-based food manufacturing giant Kellogg′s announced last summer that it would transfer jobs from the UK to Romania in order to create a business services centre, while insurance group Allianz and Deutsche Bank opened technology or services centres in Bucharest. In terms of business growth, Societe Generale European Business Services (SG EBS) doubled its headcount last year to 400 people, while Huawei GSC grew by 300 employees.
This year, investments do not rest either. Automatic Data Processing, one of the largest global outsourcing service firms, will hire almost 500 people in its Bucharest-based centre which started operations at the end of 2014. Huawei plans to hire another 200 employees, while Vodafone wants to reach more than 2,000 over the next three years (having just over 100 employees last July). Furthermore, according to Mircea Giurcan, senior consultant for Advisory Services at Ernst & Young (EY), one of the Big Four audit firms, at least five new entries are planned this year. However, due to confidentiality terms, the names cannot be disclosed.
"Following the European trend, during 2014, the Romanian business services sector exhibited a successful and accelerated growth pattern," Giurcan tells The Diplomat - Bucharest. "2015 is not expected to bring radical changes to the trends observed in the past years: players are consolidating their position or expanding their capacity, while new ones are entering the market. Due to general business-secrecy and strategic nature of new investments in this field a future target picture of the sector is difficult to pinpoint. However, at least three new Support/Shared Services Organizations are planned to go live in Romania during 2015, while at least two large global BPO players are expected to lay the cornerstones of their business centres."
Robotic automation, the new black
Companies from all over the world have outsourced, centralised and off-shored back-office or more complex operations with benefits like cost savings, dealing with duplications of activities across an organisation, overall efficiencies and better service for over two decades. In Romania, the business services industry took off more significantly in the past ten years, with many large companies from Europe or other parts of the world turning to services in the market. Globalisation continues to create rich opportunities and Romania is in the front row from the business services sector's perspective, as it has great expertise in the field and numerous competitive advantages.
According to ABSL's Andrei Romanescu, in the following years, business services providers in Romania will gain a competitive edge as a result of strong investments in latest technologies and software solutions that further optimize processes and insure an improved customer experience and various benefits for their employees. The business services industry turns increasingly to rapid process automation, a strategy designed to reduce human error, eliminate repetitive and simple tasks and make the processes more efficient. "The industry is heading towards robotic automation, a trend that improves and streamlines processes," says Romanescu. "Robotics took off in the last year and a half and it now bears fruit. However, the interest to automate processes dates back to the birth of the industry."
The business services sector is expected to grow beyond 1.5 billion Euro in 2015 according to experts, which is not being fuelled primarily by the relocation of service centres from Western Europe or South-East Asia, but from reorganization and cost-cutting exercises taking place in multi-nationals across the globe. In this sense, growth of the sector is expected to continue for the next few years, which will be followed by a period of stabilization and continuous optimization. A recent EY survey shows that "a mega-trend" is shaping the future of this sector: the digital transformation. "Fuelled by the convergence of social, mobile, cloud, big data and growing demand for anytime anywhere access to information, technology is disrupting all areas of the business enterprise," says Giurcan. "Disruption is taking place across all industries and in all geographies."
Giurcan goes on to say that EY shows in a recent report that digital and robotic technologies will increasingly augment or replace workers: 47 per cent of occupations in advanced economies are at "high risk" of being automated in the next 20 years. ABSL's Romanescu agrees that the newest trend might reduce workload, but, according to him, this does not necessarily mean a reduction of manpower too. "The first thing everyone thinks about when talking about robotics is the reduction of people," says Romanescu. "The main purpose of the rapid process automation strategy is to streamline tasks that are repetitive, simple and do not offer satisfaction to employees and to introduce more complex services for added-value. You streamline simple services and focus more on the complex ones."
Second and third tier cities shine on investors' map
Foreign investors consider Romania a great destination for business services centres due to its variety of mixed advantages all over the country, not only in one place. Companies turn to cities offering a wide array of benefits, from accessible office spaces to a vast pool of specialists with competences and experience in their core business areas. The main languages used in managing processes and supporting customers are English, German, French, Spanish and Italian, with the total number of foreign languages used in the normal course of business in Romanian business service centres ranging from two to twenty-two languages spoken within the same company. Besides the common languages, other languages required are Russian, Portuguese, Dutch and Czech, as well as Serbian, Norwegian, Hebrew or Arabic.
The first target for industry investors was Bucharest in the early 2000s - currently holding 60 per cent of total employees - but, as time passed, the interest for other markets grew substantially. Secondary Romanian cities such as Cluj, Timisoara, Iasi or Brasov have attracted important players such as Genpact, Wipro, Bosch, Xerox and IBM, as they benefit from all the competitive advantages and requirements foreign investors have when evaluating opportunities for expansion. Iasi is developing more and more as an IT hub; Cluj is well known for IT specialist and F&A services; while Brasov, Sibiu and Timisoara are being sought for German language speakers.
However, the industry grew so rapidly that nowadays third-tier cities have become an option for investments too. For instance, last year, Global Remote Services (GRS) opened a new contact centre in Piatra Neamt, Neamt county, IT services Endava opened in January this year a new development centre in Pitesti, Arges county, while UCMS Group Romania opened in 2012 a BPO centre in Craiova.
"ABSL is a strong advocate for foreign investments within Romania, with high focus on all major cities," says ABSL's Andrei Romanescu. "Nowadays, secondary cities have great potential of emerging in the following years in the business services sector. I am glad the industry spread all over the country and did not remain in Bucharest. Romania's capital is well known for its multilingual skills, as well as for technical and financial capabilities. But other cities have advantages too and each investor seeks the best option depending on requirements. We even witness an expansion at third-tier level, in cities like Craiova, Pitesti or Piatra Neamt."
Nevertheless, there are several issues that Romania needs to further emphasise to lift the second- and third-tier cities towards the top of the investor's list, such as improving road infrastructure in order to create a higher connectivity to urban hubs and to stimulate investments more through the state-aid schemes. Furthermore, according to EY's Mircea Giurcan, policy-level stakeholders need to showcase sustainability and also differentiate themselves on the long term by building industrial parks, supporting the development of business and research incubators, education infrastructure and measures for workforce retention in the area.
"The main prerequisite for attracting foreign investments in the professional services sector is a solid mix between higher-education infrastructure, a constant pipeline of graduates and physical connectivity to larger urban hubs," says Giurcan. "In this sense, even middle-sized cities such as Arad, Craiova or Targu-Mures may be on the bottom of the investors' lists, in the absence of other incentives. State-aid schemes or tax exemptions for specific types and sizes of investments may fill in the gap, however policy-level stakeholders need to showcase sustainability and also differentiate themselves on the long term. A good - and possibly the only - example in this area is the Municipality of Galati, which managed to attract a global French-owned customer-centred outsourcing provider, Webhelp."
Educational system and business environment to go hand in hand
Students or young graduates represent the biggest share of the industry's manpower. According to ABLS Industry Report 2014, conducted with the help of KPMG, 18 out of 20 major companies that count 12,500 employees disclosed the fact that the average age for employees is between 25 and 35. While one company did not provide information, the other reported an average age of less than 25. In this context, a partnership between companies and universities is very important both for the education system and the service industry, say industry players. Thus, the education system can adjust its curriculum to market realities that are more technology driven, stop producing unemployable graduates, offer internship programme opportunities, and ensure growth potential for the business services industry.
"One of the reasons behind the high unemployment rate for fresh university graduates is the missing link between the business environment and the education sector," says EY's Mircea Giurcan. "Since education providers are often reactive in terms of what needs to be changed (and in terms of adapting their general offerings), businesses must pro-actively push for enhancing the curricula to their specific needs by engaging in workshops, financing various extra-curricular activities or study subjects and being involved in the definition of the study curriculum."
Furthermore, as the industry becomes more advanced, the services become more complex and the job requirements increase. Thus, the availability of the skilled workforce, exhibiting both technical skills and foreign language proficiency, might become an issue in the coming years. In order to avoid such scenarios, ABSL has taken a step forward and proposed to the Bucharest University of Economic Studies (ASE), one of the most prestigious faculties in Romania, a master programme that addresses the business services industry. According to ABSL's Andrei Romanescu, the discussions between the two entities have been positive so far.
"ABSL supports solutions which foster entrepreneurship and advanced business practices, evaluates legislative improvement opportunities and helps adapt education to business requirements by recommending changes to the Romanian educational system," says Romanescu. "I am really impressed about the positive attitude of the educational system. We have an ongoing master programme project with ASE that is entirely dedicated to this industry. Currently [early March] we are discussing the final details of the programme and ASE is evaluating the possibility to accept it. Nevertheless, there are some positive signs and, if everything goes well, we start next year." For the future, ABSL wants to attract more partners of the educational system and not only from Bucharest, concludes Romanescu. ■