Cegedim: Pharmaceutical segment in Romania loses 4 per cent in Q1 and reaches 669 million Euro

The pharmaceutical products sales in Romania, reflected in the distribution price decreased by four per cent in Q1 this year compared to the same interval of 2013 and reached a total value of 668.8 million Euro, under expectations, according to Cegedim data.

Petru Craciun, general manager of Cegedim states that the slightly warmer winter is accountable for the results. For 2014, in the context of a yet not updated subsidized medicine product list, the estimates take into account a decrease from 2.7 per cent to -0.3 per cent in local currency for the market. The decrease in lei for the Q1 was estimated at 1.5 per cent, to 3 billion lei.

In Q1, the pharmaceutical retail segment for Rx products reached 471.7 million Euro (2.12 billion lei), 2.2 per cent less while OTCs accounted for 109 million Euro (490 million lei), increased value of 2.4 per cent. The overall retail decreased in Q1 with 3.9 per cent and reached 580.6 million Euro, while other distribution channels such as hospitals increased with 4.9 per cent to 88.2 million Euro.

The company ranking for this market is led by Servier with 673.3 million lei and increase of 5.8 per cent, Pfizer with 600.1 million lei and 5.1 per cent increase, GlaxoSmithKline (510,3 million lei and 4,4 per cent), Ranbaxy (464,6 million lei and 4 per cent), Merck&Co (450,5 million lei and 3,8 per cent), AstraZeneca (440,3 million lei and 3,8 per cent) and Krka (316 million lei and 2,7 per cent).

They are followed by Johnson&Johnson, Antibiotice, Abbvie, Teva, Menarini, Bayer, Bristol Myers Squibb, Alvogen, Actavis and Eli Lilly, with market shares between 2.5 per cent and 1.6 per cent.

---

---

|

Daily Info

Agerpres awarded with Cultural Distinction Diploma from Romanian Academy

The National News Agency Agerpres has received the Cultural Distinction Diploma on behalf of the Romanian Academy, in the debut of the Romanian Academy Prizes awarding festivi...

AXA sells its Romanian operations

AXA announced today it has entered into an agreement with Certinvest and SIF Transilvania to sell its Life &Savings insurance operations in Romania and exit the Romanian marke...

JLL report: Bucharest, the 30th in the top of European retail destinations

Bucharest ranks 30th among the most attractive 57 cities in Europe in terms of the interest of international retailers for expansion, after Budapest and Warsaw, and 25th as re...

Starbucks opens new coffee shop at Hanul lui Manuc

American coffee shop chain Starbucks will open Friday one coffee shop in downtown Bucharest, Hanul lui Manuc, reaching an 11-unit network countrywide, after it closed down the...

Hercesa sells plot of near 13.000 sqm in Bucharest

Estimated as one of the largest land transactions of this year, the Spanish company Hercesa acquired a 12.700 sqm plot in western Bucharest, in Carrefour Orhideea area, to rea...
advertising
---
advertising
---
advertising
---
advertising
---
More on News
Romanians elect Klaus Iohannis their new president for the next five years

Klaus Werner Iohannis, ethnic German and Sibiu mayor won the second and final round of presidential run-off of November 16 against his opponent, current prime minister Vict...
Eurostat: Romania to register the highest GDP growth in the EU in Q3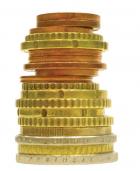 In early November, Romania recorded the highest GDP growth in the European Union (EU) in the third quarter of this year, of 1.9 per cent, in comparison with the previous qu...
Transelectrica inaugurates 220/110 kV Barbosi station
In late October, the National Company for Power Grid Transelectrica inaugurated the 220/110 kV Barbosi station in Galati with the completion of refurbishment works
1 Comment
30 million Euro in oil fuel deposits in Tazlau
In mid-November, OMV Petrom, part of the Austrian OMV Petrom group, the largest oil and gas producer in Southeastern Europe, announced it would invest about 30 million Euro...
Oradea municipality invests four million Euro in geothermal energy

In early November, Oradea municipality announced that it had signed a geothermal energy recovery project in order to produce heat, a project worth over four million Euro (1...
1 Comment
Infrastructure deliveries status this year: less than half compared to 2013

The Romanian National Company of Motorways and National Roads (CNADNR) announced it would deliver 56 km of highway by year-end, less than half compared to 2013, when 119 km...
1 Comment
Hasan Ali Yardimci

Hasan Ali Yardimci has been named general manager of Romanian domestic goods producer Arctic in October this year, replacing the former manager Iavorschi who becomes intern...