Palas Mall in Iasi opens today, as the largest private investment in Eastern Romania

Palas Iasi, the most recent project and largest, worth EUR 260 million, of the group managed by Romanian businessman Iulian Dascalu, opens its gates today, with its location facing the Palace of Culture in Iasi. The shopping and leisure compound delivers a rentable area of 47,500 sqm and has 132 shops, a 1,300- places food court, cinema complex Village Cinemas with 10 halls including a Vmax. The complex comprises also Palas Shopping Street, with 6,600 sqm, hosting national and international high awareness brands. Also, Iulian Dascalu, has invested EUR 2.5 million in the public garden Palas. The retail anchor of the complex is Auchan. According to the developerís statement, Palas projects states a first in Eastern Romania, as the largest amount invested in a private project . Also, the shopping and entertainment compound hosts the first franchise opened by the Italian coffee shop chain C House. Besides the commercial and leisure spaces, the project also comprises office and residential buildings to be developed within this multifunctional project.

---

---
advertising
---
advertising
---
advertising
---
advertising
---
advertising
---
advertising
---
advertising
---
More on News
PM says cash for Drumul Taberei-Universitate underground route in place

Funding for the Drumul Taberei-Universitate underground route is fully secured from budget resources, Prime Minister Victor Ponta announced in October, on a visit to the co...
Vola.ro ranks first in Deloitte's CE Technology Fast 50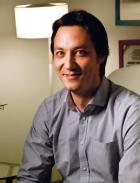 Local online tour company Vola.ro was ranked in first place for the third time in a row in the Deloitte Central Europe Technology FAST 50 study, where the fastest-growing t...
Iasi-Ungheni pipeline agreement signed

Romania's Deputy Prime Minister Liviu Dragnea and his Moldovan counterpart Valeriu Lazar have signed a contract for the Iasi-Ungheni pipeline, which will connect the nation...
Coca-Cola invests EUR 22 million in Ploiesti
The Coca-Cola Company, along with its second biggest bottler, Coca-Cola HBC, inaugurated in late October a new bottling line in Ploiesti for the Cappy Pulpy soft drink
Sova: Four motorway sections to be launched in December

Four motorway segments will be ready in December, according to Dan Sova, Minister Delegate for infrastructure projects of national interest and foreign investment
Anca Roscaneanu

has been appointed GM of insurance broker and consultancy company Gras Savoye Romania. The new manager brings over 10 years of experience in the field of insurance. She is ...
TriGranit Management Corporation returns to Romania with Atrium project
TriGranit Management Corporation (TGM) is re-entering the Romanian shopping center market with the announcement of a full property management mandate for Atrium Center, its...