Giant Lithuanian deal banks on south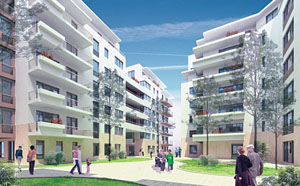 BUCHAREST PARCUL CAROL
Lithuanian-based Europa Group Hanner will start developing a 20 million Euro residential com-plex in central
Bucharest this month, Regatta officials announced.
Dubbed City Center Residence, the project is designed by BBM Group and will comprise six blocks of flats totalling 104 apartments, with one to five rooms.
The new residential complex, which is located between Parcul Carol and the Palace of Parliament, is scheduled for completion in July next year.
The development stretches over 5,081 sqm, with a built surface of about 18,500 sqm. Areas for one to five-room apartments vary from 52 to 220 sqm and prices range from 125,000 to 500,000 Euro.