Property of the month: 9 Blvd Aviatorilor
Simple classic needs grand designs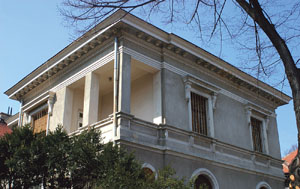 AVIATORILOR This centrally located patrimony building with original furnishings from the Interwar period is now available for rent.
Boasting large reception rooms, potential bedrooms or offices and a large basement, 9 Blvd Aviatorilor overlooks one of the grandest streets in Bucharest.
Open and well-ventilated with high ceilings and large windows, the house has a simple, spacious and minimal design signature.
However the property is in need of large-scale renovations, which could take place as part of a rental deal.
Gaining interest from embassies and restaurant entrepreneurs, the property is looking for a tenant to pay somewhere in the region of 8,000 to 12,000 Euro per month. Refurbishments are likely to take place in negotiations between the prospective tenants and the owner.
The first owner was minister Constantin Hoisescu, who bought the house in 1929 for 2.2 million lei. He lived in the property with his family until the late 1940s, when the Communist Government expropriated the building.
At that time even this seizure was illegal because the state could not take property from pensioners and Hoisescu was in retirement. The former minister then moved from this 517 sqm property into a one-room studio flat for the remainder of his life.
After being used by the Communists, it then became a residence for the French Embassy until 2001.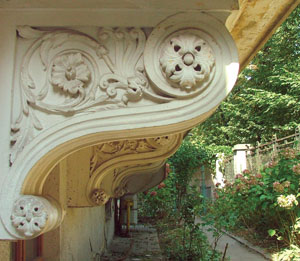 Following a ten year legal battle ending in 2005, the state returned the property to the first owner's grandson, Bogdan Hoisescu.
The building is safe and no structural changes are necessary in a renovation process.
Set over two floors and a mezzanine, with a large attic in need of refurbishment, the detached house also has an additional basement with ground-level windows.
There are back and front stairs, a large kitchen, sun-lounge, two terraces and space for two cars in the garage.
It contains some original elements from the Interwar period, such as a
grand wooden staircase, large marble pillars and the original wooden blinds.
Outside there is an attractive row of box trees in the yard and the property is set about by hydrangea.
For more information, call Artas on
0740 166 633