Prahova Valley draws in the crowds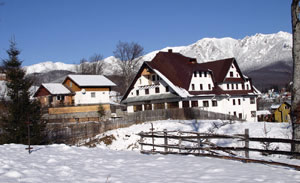 Demand for houses is outstripping supply in Valea Prahovei (Prahova Valley), as shown in a study by real estate firm Eurisko, and this ratio is likely to continue for this year.
"Valea Prahovei has always acted as a 'magnet' for tourists and the real estate market is on a continuous uptrend for this reason," said Dragos Alexandrescu, manager of the country development department at Eurisko. "Entrepreneurs keep on acquiring plots of land to build up units that can be rented or sold for a profit."

Prices for houses for sale in Valea Prahovei
Cumpatu district – Sinaia
Villa with six rooms, four bathrooms, 900 sqm of land – 300,000 Euro
Cioplea area – Predeal
Villa with six rooms, six bathrooms, 700 sqm of land – 250,000 Euro
Satul Nou district – Azuga
Villa with five rooms, two bathrooms, 300 sqm of land – 125,000 Euro
Eurisko specialists predict Valea Prahovei will become really profitable for property owners in a couple of years, when the infrastructure projects are finished.
The offer will then become more varied and more residential complexes will appear, comprising holiday villas.
Areas with a high development potential, likely to attract massive investments in this respect, include Busteni's Valea Cerbului area, Poiana Tapului's Ceair area, the Cumpatu and Calea Moroieni areas in Sinaia, Predeal – Cioplea area, the road to Susai chalet and the Trei Brazi surroundings and the ski slopes in Azuga.
Corina Mica