Never-ending interest
Austria tops the charts in foreign direct investment in Romania, but its interest has not diminished. Corina Mica asks new Austrian Ambassador to Bucharest, Martin Eichtinger, what is left to capitalise on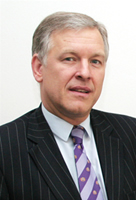 Martin Eichtinger is bringing a business brain to his new posting.
"I had an unusual career for a diplomat because, after 13 years in the foreign service, I spent the last eight years in business and economic policy," he tells The Diplomat.
After three years with the Federation of Austrian Industry, which included a managerial position in an Austrian company, he was chief of staff in the Austrian Ministry of Economics and Labour and then its secretary general.
"This experience will help me in my new assignment, as Austrian businesses are very active on the Romanian market," he says.
This is something of an understatement as the country has 4,500 businesses present in Romania and investments estimated at ten billion Euro – making Austria the largest investor in the nation.
Romania topped Eichtinger's list of priority nations when asked by his Ministry of Foreign Affairs to name his preferences for his first ambassadorial posting. "This country moves to a new dimension," he says. "Despite some domestic policy disputes, it will not suffer. These disputes are not a new phenomenon and have been experienced in all European countries. Then again, Romania has had a different status for the past 18 years and was a slave to Communism for so many years. It is not that easy to restart the engine of democracy. But now, the EU will add to the speed of development."
Austria and Romania share support for the new EU reform treaty, which aims to tackle challenges such as energy supply and climate change. "We share the focus on the Danube region as an area of great potential for the future development of Europe," he says.
With Austrian oil and gas giant OMV a strong force in Romania, cooperation on energy policy between the two countries will be a crucial part of their future political and business relations, especially taking into account the development of an integrated EU energy policy.
"Both countries are concerned about questions relating to the security of supply and the diversification of supply routes in this area and the cooperation has already been very successful," adds Eichtinger.
The Ambassador cites the proposed Nabucco gas pipeline project as fostering greater potential relations between the two nations. This is a pipeline between Turkey and Austria in which Transgaz in Romania and OMV each have a 20 per cent stake and could be a crucial energy link between east and west Europe.
"Romania has brought a new dimension to the EU and has made important contributions to European discussions on issues such as energy and the Black Sea," he adds.
Not a cheap market
Balance sheet
Austria Romania's number one foreign investor
■ Investment in Romania to date:
Over ten billion Euro (direct and indirect)
Over 4,500 Austrian companies registered in Romania
■ 2006 exports from Romania to Austria: 751.6 million Euro
■ 2006 exports from Austria to Romania: 1,804 million Euro
Eichtinger argues that Austrian companies are all interested in this country as an important market and "never considered" Romania a cheap market to exploit. Despite the high growth and low unemployment, all businesses are facing a shortage of labour. "However, the challenge of a shrinking population combined with issues of migration and integration are European problems which we all have to tackle," says Eichtinger.
Around 31 billion Euro in European funds have begun to flow into Romania. This could be around 12 million Euro per day, if the nation can absorb this into the local economy.
"This structural fund money is an additional incentive for Austrian companies," says Eichtinger. "The interest in the Romanian market has not decreased, but further increased."
In the meantime, Austria has one more battle to fight back home. Next year, the country co-hosts the 2008 European Football Championships with Switzerland. Despite the fact that his home country has never qualified to any European Football Championships since it began in 1960, Eichtinger is upbeat about the prospect of Austria making a positive appearance next year.
"Romania has qualified to these championships and we have plans to promote Euro 2008 in big style here," says the Ambassador. "It will be extremely funny if Austria and Romania end up playing each other."
Small deals
In the recent past, Austria's large corporations have been responsible for the two largest local privatisation deals, as Erste Bank took over market leader BCR and oil and gas group OMV bought Romanian state counterpart Petrom.
Now the focus is shifting towards small and medium enterprise investments (SMEs). Some of these are taking advantage of the lowered country risk as Romania is part of the EU, while others are partners of large Austrian firms, which have expanded to service the same companies in Romania.
"Companies who invested before 2007 are now doubling and tripling their investments and we now see a switch from large companies that had already come to Romania, to investments from Austrian SMEs in Romania, as they waited for this country to enter the EU," argues Austrian commercial counsellor, Walter Friedl.
Industrial sectors are still attractive for Austrian companies, from construction to real estate development and power generation. "There will be more office buildings, more hotels to be built in Romania. Romania is now a homeland for Austrian companies," he says.
Romania competes with Bulgaria, Ukraine, Poland and Russia as a location for industrial sites. "A great help is that this country is a pool of raw materials," says Friedl. "This country has a lot of energy and lots of wood. Raw materials like these are very attractive for production here. The big disadvantage is that there are hardly any people left. But still, Romania is, despite a lack of infrastructure and [problems with] bureaucracy and the labour shortage, a very attractive market. The market is the unique selling point of Romania."
Petrom: generating gas-fired power
Southeast Europe's largest oil and gas producer, Petrom, last month entered the power generation sector, when it launched operations for a new power business unit to run all its future projects in the power field.
This includes the construction of a gas-fired plant at the Petrobrazi refinery in a 500 million Euro investment. "We aim at both capitalising on gas and power convergence," says deputy CEO Werner Schinhan, "by building a gas fired power plant as well as initiating a series of projects which cover energy types, such as hydro and wind. I believe Petrom can contribute to the increase in Romania's energy independence, not only by securing oil and gas reserves, but also by increasing the number of renewable energy sources in the energy mix."
The Power Business Unit is under the company's deputy CEO and is managed by Lacramioara Diaconu. "We anticipate that we will begin the power supply to the national power grid by the end of 2010," says Diaconu. "Our objective in the long run is to become a major player in the power business in Romania."
Petrom
Oil and Gas company, a member of the OMV Group
■ Estimated oil and gas reserves: one million barrel of oil equivalent
■ Annual refining capacity: eight million metric tonnes
■ Owns 593 petrol stations in Romania and 211 in Moldova, Bulgaria and Serbia
■ 2006 turnover: 3.709 billion Euro
■ 2006 EBITDA: 1.020 billion Euro
Verbund:
tackling hyrdopower potential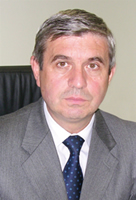 Newcomer on the local energy market Verbund set up shop at the end of last year with the aim of becoming an active player on the power generation market.
"The Romanian subsidiary will focus on producing electric power mainly in the hydro field," says general manager Teodor Ovidiu Pop. "But we are also looking at gas-fuelled plants."
Romanian hydropower company Hidroelectrica is undergoing a part-privatisation process by selling some of its plants and Pop says Verbund is already looking at taking over small plants on the Somes river, in Bistrita county and in Stei, Bihor county.
"We are also looking at some wind energy projects and I hope we can come up with a wind energy park with a 50 MW installed power," adds Pop.
The general manager argues Romania has one of the most flexible energy systems in Europe and comes top in applying EU rules in the field. "Romania has always been one of the greatest performers in this geographical area in the energy field," says Pop, "and although things are lagging just a bit behind in privatising power generation, I'm sure that will cease being a problem."
Verbund Romania
Power generation company
Subsidiary of Verbund Austria
■ Set up in Romania:
December 2006
BCR: rebranding brings new CEO
One year after the completion of the biggest takeover Romania has ever seen, when Erste paid 3.75 billion Euro for Romania's market leader, state bank Banca Comerciala Romana (BCR), the firm has rebranded and changed its CEO.
On 1 December, following Nicolae Danila's resignation after seven years at the helm of BCR, Manfred Wimmer, a management board member of BCR, becomes interim CEO. Wimmer led the team responsible for the acquisition of BCR and is now responsible for the integration of the bank into Erste Group.
"Wimmer knows both the group and the Romanian operation extremely well and is best equipped to leverage group synergies and operating strengths to take BCR to the next stage," says Erste Group CEO Andreas Treichl.
Once the integration process in over, Erste will appoint a new CEO.
BCR
Financial group, part of Erste Group
■ Total assets: in excess of 16 billion Euro, ranks first in Romania
■ Branches: 526, Over 1,300 ATMs and 11,000 POSs
Raiffeisen Bank:
defending its territory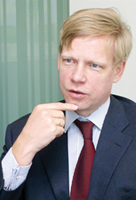 Romania's third largest bank in total assets, Raiffeisen, is concentrating on keeping its current market share of eight per cent in total assets.
"Little banks are fighting for a market share, but ours is significant, so the focus is on defending it from decreasing," says Raiffeisen Bank Romania's president and CEO Steven van Groningen. "We are not willing to compromise profitability and will have a much more balanced approach."
In Romania, van Groningen now believes banks need distribution capacity through multiple channels. "We will keep opening branches, Internet banking, mobile banking, call centres and direct sales agents," he adds.
This year has seen the sub-prime loan crisis the US impact on markets abroad. But van Groningen is confident that Romania's banking system is not that vulnerable to a financial crisis. "Romanian banks did not invest in risky instruments and the country does not have an over-exposure to risk," he says.
Taking over another bank in Romania is not attractive now for Raiffeisen. "But one bank with a smaller market share and the strength to have a stronger portfolio will be willing to pay [for a bank] for market share," says van Groningen. "It will make sense to buy another bank when the market stops growing."
Raiffeisen Bank
Romania's third largest bank
Eight per cent market share
in total assets
■ Total investments to date: 200 million Euro
■ Active clients: 2.2 million
■ Current number of branches: 380
■ End-2007 target: 400 branches
Volksbank: planning a branch blitz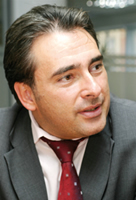 Branches openings will continue for Volksbank Romania, says the bank's president Gerald Schreiner. "Hopefully by the end of the year we will have 135 branches and 95 to 100 franchises," says Schreiner. "Next year we plan to bring the total number of branches to 200 and 150 franchises."
Focusing on private individuals, micro-enterprises, small and medium enterprises and corporations, the bank has seen a sharp increase in total assets during the last year.
"If at the end of 2006 we reported total assets worth 1.38 billion Euro, at the end of September this year we reached 2.68 billion Euro and will reach three billion by the end of 2007," says Schreiner.
Volksbank will launch next year direct banking services, which could see the bank offering higher interest rates and lower service charges on its savings account than its competitors. There are 100 cash withdrawal and deposit machines under instalment, and next year the bank plans to install 200 more.
Volksbank aims to be one of Romania's top five banks by 2011, although no local acquisitions are on its agenda.
Volksbank Romania
■ 2006 total assets: 1.38 billion Euro
■ 2007 target: three billion Euro
■ Ranked locally: tenth
■ 2007 planned number of branches: 135 own and 95-100 franchises
Investkredit: beating expectations for corporate lending
New on the Romanian investing banking market, Investkredit's local operations have overtaken the initial expectations, says managing director Claudius Ferentz, with the total value of approved loans for the first 18 months standing at nearly 300 million Euro.
Investkredit is Volksbank Group's competency centre for corporate funds and real estate projects. "We finance larger and longer-term projects which have a more sophisticated structure, as opposed to Volksbank, which offers shot-term, standard financing," says Ferentz.
The bank has funded 200 million Euro of financial transactions in Romania, including the Cefin industrial park on the Bucharest-Pitesti motorway and its sale to UK investment fund Teesland, the development of the Real hypermarket chain and DIY chain Praktiker.
Investkredit Romania is a representative office in this country and all deals in corporate lending are closed at the Austrian HQ. The bank is also present in acquisition finance. "The market in acquisition finance is emerging, but we see demand for this type of service," he adds. "Clients here can include private equity funds that invest in one business model."
In the corporate lending segment, the bank has been involved in the syndication of loans last year for Romanian pharma group A&D Pharma and local distribution company Fildas. Total corporate lending to Romania approached 75 million Euro.
Investkredit Bank
Representative office, part of Volksbank Group
■ Set up in Romania: 2006
■ Volume of approved loans in 18 months: almost 300 million Euro
■ Employees: 11
Raiffeisen Banca pentru Locuinte: moving into public housing
Housing bank Raiffeisen Banca pentru Locuinte (RBL) has launched a programme of financing projects developed by the National Housing Agency (ANL), which builds public housing for low income earners.
Last month, the bank announced it signed 21 million Euro worth of contracts in the Moldavian city of Bacau, for people wanting to acquire hoses built by ANL.
"Market studies have showed us that our average client's profile is similar to that of ANL's and there are statistics saying that prices for the existing housing pool are increasing mainly owing to the very dynamic growth of prices in residential complexes," says RBL president Ionut Costea. The bank will extend the partnership with ANL to Cluj-Napoca, Sibiu, Iasi and Constanta.
Raiffeisen Banca pentru Locuinte
Housing bank set up in June 2004
■ 2006 total assets: 75 million Euro
■ 2006 total savings: 40 million Euro
■ Average credit: around 15,000 Euro
Works with 4,000 direct and indirect sales agents
Asirom: takeover places firm in
Austrian hands
Once Romania's insurance market leader, Asirom this Autumn was bought out by Austrian-based Vienna Insurance Group (VIG) which acquire a majority stake in the company.
At first, the Austrian company bought 30 per cent of Asirom for 47 million Euro, with subsequent share buyouts underway for existing stakeholders. Moreover, last month saw the Competition Council approving the deal.
VIG is second only to Allianz in central eastern Europe, but ranks first in Romania with a 17.7 per cent market share from the four other companies it already owns: Omniasig Life and Non-Life, Unita and agricultural insurer Agras.
General manager Boris Schneider says many other insurance have courted Asirom in the past. "But the Austrians were quicker and more decisive," he adds. "Now it is good to be in a system that knows what to do and how to get things done."
Next year's strategy will focus on the two flagship companies of the group in Romania: Asirom and Omniasig.
Recently, Romania has launched mandatory private pensions for 25 to 35 year-olds.
Asked whether Asirom intends to enter into this market in the future, Schneider says: "Absolutely not. We are not interested. It is an absolute mess what is happening at this point in [private pensions] in Romania, and just to enter such a market one company would need at least 20 million Euro."
Asirom
Insurance company, part of Vienna Insurance Group
Offers life and non-life insurance
70 per cent of contracts signed are in car insurance
■ 2006 total written premiums: close to 175 million Euro
■ 2007 target: 200 million Euro
■ Employees: 2,300
Grawe Romania: premiums up almost two thirds
Romania's market has always offered great opportunities to insurance companies due to the potential volume of the business and, knowing the public has turned on to the benefits of life insurance, this market is growing to maturity locally, says Grawe Romania's general manager Peter Kasyk.
This has led to the firm's growth exceeding expectations.
"And this is obvious also from the point of view of the fairness of the players, but I am speaking only for the life insurance segment," he says.
Grawe has seen a rise of almost 60 per cent of the premiums volume in the first six months of this year.
"This is more than comforting for a company that is no longer at the beginning," says Kasyk.
But Kasyk still has complaints about the Romanian insurance market.
"The main barrier which obstructs the faster development of the market, is, as always, the legislation that does not offer a decent solution for the deductibility (in a certain controlled quantum) of life insurance premiums," he adds.
Grawe Romania
Insurance company
■ 1H 2006 total volume of written premiums: 10.5 million Euro
■ Employees: 66
Owns agencies in 28 cities and over 1,000 agents through two brokers: Safe Invest Romania and EPM
Billa: ten more stores planned for 2008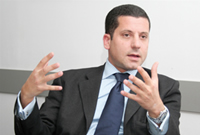 By the end of 2007, supermarket chain Billa has a target turnover of 360 million Euro and plans to open two 700 sqm outlets in Bucharest and Reghin and a 2,000 sqm supermarket in Sibiu.
While next year the supermarket will open ten more stores in large Romanian cities, taking the total number of outlets to 38. "We have signed the contracts for development and we will start to build the stores by end of 2007," says Marcel Harastzi, general manager of Billa Romania. "In Bacau the construction works have already started."
The firm has a new style of shop, which is smaller in size and with a greater focus on fresh produce which it plans to open in the main cities of Romania, including Bucharest. The new store in Otopeni is a blueprint for how this will develop. Higher average salary and increased purchase power after the EU accession have raised Romanians' expectations of quality products.
"In Romania the demand for quality is higher than in other eastern European countries," says Haraszti. "But Romanians are also very price sensitive – which is why discount stores, hypermarkets and cash and carry stores have witnessed a boom in the last decade. We knew that discounts will increase our sales figure significantly."
Although run from Austria, Billa Romania is part of the German Rewe Group, which locally owns brands including Penny Market, Selgros and XXL Megadiscount.
Billa Romania, Supermarket
■ Established in Romania: 1999
■ 2007 forecast turnover: 360 million Euro
■ Employees: 2,500
■ Supermarkets: 25
Agrana: boosting logistics capacity
Sugar producer Agrana will end 2007 by opening its logistic centre in Bucharest with a capacity of 5,000 tonnes. "The storage and supply area will be ready by the end of the year, but the offices will be relocated after the first half of 2008," says general representative Emilian Dobrescu.
Agrana Romania
Sugar producer
■ 2006 turnover: 173 million Euro
■ 2006 profit: 3.7 million Euro

The reduction in the quota of sugar production imposed by EU on all member states limited the national annual production from about 550,000 in 2006 to 440,000 tonnes this year.
In Romania the domestic production of sugar-beet was limited to 109,164 tonnes, divided between nine sugar producing plants. Agrana has a quarter of this share, with 24,240 tonnes.
The company has contracted a larger than necessary area for production in anticipation of 2010, when there will be the end of the EU resolution aiming to reduce the sugar production in all member states.
Fujitsu Siemens:
leadership in laptop sales
Enjoying a four-year market leadership in local laptop sales, the Romanian office of Fujitsu Siemens is now tackling the Romanian desktop market.
"This is a challenge for us, as the local market is dominated by companies assembling desktops locally," says Dragos Nicolaescu, head of the representative office of Fujitsu Siemens in Romania. "Nevertheless, we saw a 162 per cent increase in our units sold in the second semester of last year, compared to international brands."
Moreover, the next three years may see a Fujitsu Siemens production facility set up in Romania.
"The company's hardware production unit in Germany will be relocated and Romania is now 'fighting' with Ukraine for this project," says the country manager.
"Should Romania be chosen, the western part of the country is more likely to lodge such a factory," he says. "By 2010 a decision will be taken and, if the [motorway between Brasov and the Hungarian border] Autostrada Transilvania gets moving by then, Romania has better chances of hosting a PC factory than Ukraine."
Fujitsu Siemens Romania
■ April to Oct 2006 turnover: 13.2 million Euro
■ April to Oct 2007 turnover: 24.7 million Euro
■ Market leader: consumer notebooks (22.9 per cent market share)
■ Market leader: desktops (8.8 per cent market share)
Schoenherr: Romanian market ideal expansion target
Foreign companies looking to enter emerging markets often use law firms as financial advisers who can counsel them on the best countries they should target. Law firm Schoenherr is often quizzed on where businesses should invest in southeast Europe.
"If you want secure and motivated labour, familiar with the Austrian way of work, particularly related to construction, try Serbia," advises Markus Piuk, managing partner of law firm Schoenherr Romania. "If you want to sell your goods, go to Romania because it's a big market. But if you don't want to invest too much, go to Bulgaria. The land prices are lower and the tax environment is more favourable. Romania is a high tax country compared to its neighbours."
While many predicted that 2006 and 2007 would be the most fertile mergers and acquisitions period Romania ever experienced, Piuk says there is not as much activity as expected. "[Romanian-based] businesses are feeling it might not be the right moment to sell because everyone is anticipating growth," he says. "Deals break off because the expectations of selling and buying do not meet. In Romania there is a general fear of selling too cheap." But the country's steady growth will not continue forever. "People are holding out because in two years time they hope they will get a purchase price 30 per cent higher," he says. "This leads to a deadlock in many transactions."
The private sector has still seen no large-scale failures that Piuk says would "wake up" the people. By 2009, due to the rising costs of labour, land and construction, the first real bankruptcies may start to emerge in Romania, especially in over-ambitious real estate developments. "This might do some good for the market," says Piuk.
From Austria, Schoenherr sees many greenfield investments from small and medium enterprises in the services sectors coming to Romania. Many of these firms are customers supplying services for OMV and Erste Bank. "This is more expansion, rather than outsourcing," says Piuk. "There is no reason to outsource production to Romania. No one is really coming here for low labour costs."
Schoenherr
Law firm
■ Specialist areas: M&A (incl. capital markets), real estate, banking & finance (including project finance and infrastructure), competition & EU, arbitration & litigation
■ 42 lawyers: four partners
Wolf Theiss: Romania becoming a regional necessity
For companies with a regional presence, Wolf Theiss Romania's managing partner Bryan Jardine believes this country is a market they should be in.
"Investors are taking Romania more seriously," he says. "For example, there is currently tremendous potential in the services sector and the construction and building materials sector."
He believes there is an appetite for private equity funds to look to purchase ten or 12-year old Romanian start-ups which have grown to around 100 million Euro in annual turnover. These firms may also try and raise finance on the Bucharest Stock Exchange or European bourses. "There's no reason why an investor should not be able to now invest in a company in Romania that meets the same investment parameters you would expect to find in the Czech Republic or Poland," he adds.
Jardine anticipates more bankruptcy-related issues from clients. The country has not yet seen an economic downturn since it became a capitalist-style nation.
"Such business cycles of growth and recession are a part of a normal functioning market economy," says Jardine. "As the economy moves into a slowdown, the hope is that investors won't overreact and that the economy can weather such a downturn, rather then entering into free-fall."
Wolf Theiss
Attorneys-at-law
■ Specialist areas: Commercial M&A, real estate, banking and finance, litigation
■ 28 lawyers: three partners
Immorent:
ranking first in real estate leasing
With business volume in Romania over 28 million Euro in the last 12 months, real estate leasing specialist Immorent aims at doubling the transactions volume this year.
Immorent is active in real estate and equipment financing, project development, construction services and fund management. The company ranked first in the field of real estate leasing in Romania last year, with a 15 per cent market share. Managing director Bogdan Cernescu says Immorent is among the few companies that finances greenfield investments locally, such as industrial parks or logistics warehouses.
"Last year we financed more than 21 million Euro in real estate projects," he adds. "Real estate leasing is a relatively new product in Romania, as projects are built either from own funds or through bank lending. But now it starts to gain a stronger foothold as a long-term financing means in Romania."
Immorent Romania
Leasing company,
part of Erste Group
Specialised in real estate leasing
■ Established in Romania: 2005
■ 2006 total business volume: 28.3 million Euro (6.6 million Euro equipment, 21.7 million real estate)
■ 2007 forecast: 55 million Euro
■ Employees: 18
This year has seen the launch of the project management division. "This is a new line of business, where we will look to buy land to develop projects in residential, office and commerce, mainly in Bucharest and large cities in Romania," says Cernescu. "It is difficult to buy land now in Romania due to the inflated prices."
Raiffeisen Leasing: surging financial requests following EU accession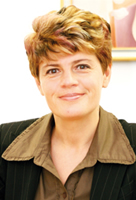 Raiffeisen Leasing has seen a 74 per cent increase in business volume in the first semester of 2007 compared to the same period the previous year.
"This was due to a more aggressive market approach on the back of surging financing requests after EU accession," says general manager Mihaela Mateescu.
She adds the Romanian leasing market is becoming more mature, with clear regulations, extended product range, established institution credibility and sophisticated clients.
"From the customers' point of view, the leasing market offers a financing source with guarantees limited to the financed asset, while for the leasing companies the large demand for infrastructure still generates a significant growth potential," she says. "The main challenges the market faces are the [different] interpretations of legislation and the competition from banking institutions."
Raiffeisen Leasing tips equipment leasing and real estate leasing as the current market segments with the highest growth potential.
Raiffeisen Leasing
Leasing company, part of Raiffeisen Group
■ Set up in Romania: 2002
■ 2007 target financed volume: 240 million Euro
■ Employees: 120 in 16 cities nationwide
VB Leasing: changing focus to
industrial and equipment
Fresh at the helm of VB Leasing in Romania, general manager Peter Demmer says the company has seen a five per cent increase in new contracts signed in the first nine months of this year compared to the year-ago period.
"We changed our main focus in the last months to financing industrial machines and equipment, besides cars," Demmer says. "Also, we aimed to improve the collaboration with dealers and vendor partners."
EU entry has influenced the demand for cars, industrial machines and equipment – and therefore a variety of financing mechanisms are necessary to support this. However, there still is a lot of space for developing the industrial machines and equipment sector. Demmer says he expects this market to become highly competitive in one or two years. "But confusing legislation and the slow development of infrastructure could be impediments to growth," he adds.
VB Leasing
Leasing company part of Volksbank Group
12 branches and offices nationwide
■ 2006 total value of goods financed: 145 million Euro
■ 2007 target: 230 million Euro
■ Employees: 135
Porsche Leasing:
taking advantage of captive market
Porsche Bank Group believes last year saw an important increase in Porsche Leasing's activities, with some drawbacks at the beginning of the year caused by the EU accession.
"Still, the Romanian leasing market is very dynamic and competitive and is still based on financial leasing and cars financing," says Helian Redai, Porsche Leasing sales and marketing manager. "The main advantages are the market potential compared to the EU average and the possibility to sell additional services and to develop new products."
Porsche Leasing
Part of Porsche Bank Group
■ 2007 target: 320 million Euro of financed cars (20,000 units)
■ Dealership network: 80 nationwide
One unique selling point of Porsche is that it offers a through-the-line purchase, financing and insurance deal in one place. A customer can buy a Volkswagen, Audi, Skoda, Seat or Porsche and have all the financing headaches solved in the same place.
Redai believes the auto leasing segment will increase in the next years in parallel with the auto market. "A big potential I observe is in real estate leasing due to an increase in this field in the last period and a prediction that this will develop in the next years," says Redai.
AutoItalia: building new showroom in capital
Despite its name, AutoItalia is an Austrian car importer bringing brands such as Fiat, Alfa Romeo and SsangYong to Romania. The importer is also expanding its business with a ten million Euro showroom and offices in Bucharest where the company will move its headquarters, close to its present location on Blvd Timisoara. The building is now under construction.
This year, the company predicts unit sales of 16,000 and a rise for next year to 20,000. "Fiat is the best sold brand, especially Fiat Albea and Doblo, and this trend will continue next year," says president, manager and founder Herbert Stein. "All other brands we import are premium brands."
Family cars have grown fast, while premium brands have seen a promising growth. Sales of Fiat have risen 60 per cent in 2007 on the previous year. Meanwhile, Alfa Romeo has seen an 18 per cent increase and there has been a 44 per cent increase in Maserati for the same period. But the most spectacular increase in sales has been in commercial vehicles, which have risen by 90 per cent compared to last year.
AutoItalia
Importer of Fiat, Alfa Romeo, Lancia, Maserati, SsangYong, Honda motorcycles
Employees: 260
2007 target sales: 16,000 units
Best sold brands: Fiats Albea and Doblo
Generali Fond de Pensii:
higher risk investments hope to
produce larger returns
With September seeing the launch of private pensions in Romania, about 17 fund administrators have entered the market, most offering a medium-risk investment scheme.
Generali Fond de Pensii is the only authorised fund operator in Romania offering high-risk investment vehicles, which could bring larger returns for the subscribers.
Pensions are now mandatory for all Romanians between 18 and 35 years-old who must sign up by 17 January to one of 17 fund administrators on the market. "Our target is to attract between ten and 12 per cent of the potential market during the subscription period," says general manager Ioan Vreme. "This would translate into between 300,000 and 400,000 subscribers." In its first month of functioning the fund has attracted 130,000 subscribers to its pension fund Aripi.
Generali Fond de Pensii will invest 45 per cent of the total assets of the Aripi private pensions fund in instruments, including bonds, monetary market instruments and listed shares. The remaining 55 per cent will be invested in low-risk instruments, such as state bonds issued by the Romanian Ministry of Finance and EU member states, state bonds and other fixed financial assets issued by third party states.
Generali Fond de Pensii
Private pensions fund administrator
■ Set up: July 2007
■ Employees: 24, works with over 10,000 marketing agents

Dexia: closing in on one billion Euro in lending
Public financing group Dexia Kommunalkredit's local office is approaching the one billion Euro benchmark in lending two years after it opened in Romania.
"We have so far closed transactions totalling 750 million Euro, of which 350 million Euro are deals signed with the Romanian state," says CEO Roxana Lazar. "We now hold over 50 per cent of our target market: large clients such as county capitals."
Lazar adds the public finance institution has managed to win in excess of 50 per cent of the public-private transactions on the market and says she would have liked to see more financing requests from the national level this year.
"The Ministry of Finance wants to finance the needs of other ministries through the issue of a Eurobond, which is estimated at a total of 500 million Euro in value," says Lazar. "This year will probably see an arranger get hired, and we have the capabilities to manage such a task."
Romania is the "most successful" market in the Dexia Kommunalkredit group, says Lazar, adding the bank's evolution on the local market has been above initial expectations. "The most attractive projects will continue to be public-private partnerships (PPP) and public finance projects will make their way through this market as well," says Lazar. "Significant PPPs have been prepared for a long time, and those which will appear will be very bankable, such as waste water treatment and water supply or rail projects."
Dexia Kommunalkredit Romania
Public finance specialist
■ Set up in Romania: 2005
■ Total signed deals: 750 million Euro
■ 2007 signed deals: 250 million Euro
■ Employees: six
UBM: still demand for logistics
centres in Bucharest
Developer UBM aims to apply the experience from developments such as the Intercontinental Hotel in Warsaw and the Andel City in Prague to mixed-use office, residential, entertaining, hotel and shopping mall developments in Romania.
The firm is developing a 25 million Euro Logistic Centre on the ring road of Bucharest in Chitila. This is a joint venture with Romanian pharmaceutical distributor Montero to develop the Chitila Logistics Park (CLP). With a gross lettable area of 45,000 sqm, the construction of phase one should be ready this Autumn.
"Although it would seem that any kind of real estate development in Romania is cursed to be successful, we do not share this common view," says Vlad Mihai, UBM's country manager. "We believe that there is still a great demand for logistic developments in Bucharest and shopping centres outside the capital. A real challenge in Romania is the placement of your product. We see many developments that have been made without envisaging the probable future changes in the market."
Mihai believes many projects in Romania have been developed on an 'I can, so I do' basis without taking into account the transformation of the market or the lack of infrastructure, which is a key drawback to any proposed project.
"This has lead to many poorly planned and poorly integrated developments," he says. "This will affect future developments in so far that the best locations are already developed, but with low quality products, or have become economically non-viable, making it increasingly more difficult to find the suitable location for an economically sustainable price."
UBM
Developers
■ Projects: Chitila Logistics Park Joint venture with pharma distributor Montero
■ Investment: 25 million Euro
Spiegelfeld: strong appetite for
property to continue
Romania's real estate boom will continue this year, argues real estate firm Spiegelfeld Romania's managing director Daniel Fuchs, due to EU accession and more developers and retailers entering the market.
But the picture is not entirely rosy. "Another huge impact of the EU accession was that prices increased by at least ten per cent overnight," he says, "but at the same time many foreign companies had more trust in Romania."
Fuchs says his company's most successful line of business is residential and there is a strong tendency towards business resorts, such as the mixed-use office, residential and retail development Baneasa City, between Bucharest and Otopeni. In retail, by 2009, Fuchs says the first wave of development in Romania will see saturation. "Then the second wave will see the survival of the fittest," he adds.
Spiegelfeld Romania
Real estate firm
■ Set up in Romania: 2005
■ Employs five and works with 20 brokers nationwide
Siemens: tooling up hospitals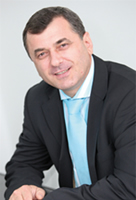 After delivering a radiology and imagistic project for the Pantelimon hospital in Bucharest, the medical division of Siemens' local office is complementing the hospital's endowments with Nuclear Magnetic Resonance (NMR) equipment.
Siemens Romania
Active in Romania since 1905
■ Activities in: transportation, information and communications, power, automation and control, medical business
■ 2006 fiscal year sales: 290.3 million Euro
■ Employees: 3,700
"We will also supply a gamma camera device, following a Ministry of Health auction we won, which marks the entry of Siemens on the Romanian nuclear medicine market," says head of regional group, medical solutions, Marian Ghinescu.
Siemens has supplied medical equipment for about 37 locations in Romania, 25 of which are digital radiology equipment, ten gamma camera devices and two angiographs, valued at a total of ten million Euro.
"There will be more auctions by the end of the year from the Ministry of Health and the Ministry of Defence, which we intend to take part in," says Ghinescu.
K+K Hotels: to open second branch
Silent entry and little promotional fuss has paid off for family hotel K+K, which now benefits from its central location in Bucharest and aims to open a second hotel nearby, on a side street close to Piata Universitatii.
"It is the group's policy to open only in capital cities and ultra-central locations," says K+K Hotel Elisabeta resident manager, Anamaria Dunca.
"Our first hotel meant an investment of nine million Euro and we really wanted it to be close to the kilometre zero of the city, Metro, bars and restaurants."
In the first year on the market, K+K Elisabeta boasted an occupancy rate of over 70 per cent. "This is good on a market like Bucharest," says Dunca. About 85 per cent of the hotel's guests are business tourists.
With Bucharest's hotel market now in full expansion mode, Dunca says the chain's second branch will be a greenfield investment of 20 million Euro, which will open in 2009. But the company will not reveal the central-Bucharest location.
K+K Hotel Elisabeta
Four star hotel opened in 2006
67 rooms, two conference rooms, wellness area
■ Employees: 35
Cargo Partner: freight forwarding to double turnover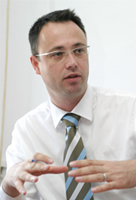 Freight forwarder Cargo Partner will consolidate its local operations in 2008, while this year the company predicts a doubling of its turnover to 20 million Euro.
"During the past three years we grew from almost a 'no-name' to one company which can easily be ranked in the top five freight forwarders in Romania," says general manager Kees Cramer.
The firm operates 12 warehouses in Romania and a total of over 40,000 sqm of storage space, of which 8,000 is in Bucharest. It has shadowed the development of retail.
"One of our main clients is German retailer Real, and our national expansion sometimes went head to head with Real's openings," he adds.
Next year will see the company focusing on consolidating its local business to the detriment of expanding national coverage.
"We want to make each of our branches nationwide profitable in 2008," he adds.
Cargo Partner
Freight forwarder
Operates six national offices and 12 warehouses
■ 2006 turnover: ten million Euro
■ 2007 forecast: 20 million Euro
■ Employees: 140
Austrian Airlines: increasing flights to Sibiu
Capitalising on its recent daily flight addition to Europe's Cultural Capital, Sibiu, airline Austrian now has 65 weekly flights from Romania to Vienna.
Now there are five daily flights from Bucharest to Vienna, two of which are in code share with Tarom.
But the Romania and the Republic of Moldova country manager Heinrich Vystoupil says his airline does not see that many requests for other destinations in Austria. Moreover, with Romania's EU accession and the Open Sky agreement coming into force, the main challenge now is tougher competition.
"With so many low cost airlines coming to Romania, there is an overall increase in air transport," he says. "Low cost airlines bring more routes on offer, but Vienna does not seem to be that threatened."
Austrian Airlines
■ First flew to Romania
in 1954
Operates 65 weekly flights from Romania to Vienna
33 to Bucharest, ten to Sibiu,
six to Iasi, 11 to Timisoara,
five to Cluj-Napoca
Kotanyi: spice market focusing on strong brands
Romania's 214 million Euro spice market is focusing on quality and strong brands, according to Liliana Homocea, country manager of Kotanyi Romania.
Spice producer Kotanyi entered the Romanian market in 1999 on a relatively new market for the consumer. "It was difficult for us to enter the Romanian market, because Romanians didn't know very much about the importance of food spices," says Homocea. She says that Romanians have found sophisticated spices such as mace, curry and ginger less attractive, but the market in general is growing.
Kotanyi Condimente
Spice firm
■ Established in Romania: 1999
■ Distributor: Interbrands Marketing and Distribution
Business interviews by
Corina Mica, Michael Bird,
Corina Ilie and Ana Maria Nitoi
---
Source : http://www.thediplomat.ro/features_1107_2.php