New rules score large
Despite experiencing tighter regulation, leasing has defied expectations with massive growth in 2006, finds Corina Mica
Market players are dazzled.
Whereas growth in Romania's leasing market was forecast, 2006 saw an increase of 62 per cent, to 3.26 billion Euro, up from just over two billion Euro the previous year.
Which, The Diplomat found out, was above expectations.
"Leasing is a financial industry in a full development mode right now," says Ioana Necula, president of the Association of Leasing Companies in Romania (ASLR) and chairman of the board of directors at International Leasing.
This was surprising because 2006 saw the most legislative transformation in the 15 years since the industry has existed in Romania – and new regulations in this country can often hold-up development.
"We departed from ground zero with a new leasing law in place," says Septimiu Postelnicu, CEO of UniCredit Leasing and president of the Leasing and other non-Banking financial services Association (ALB). "Then, we saw detailed regulations, concerning the customs code, the fiscal code, the road code and a wide range of transformations that happened in the spirit of market consolidation and clarification at the legislative level."
The new regulatory framework, in place since last year, introduced a new system of reporting and evaluating the crediting activities run by non-banking financial institutions (IFNs), making them operate more like banks. This helped give accurate data on the market.
But there is debate over this massive growth of over 60 per cent.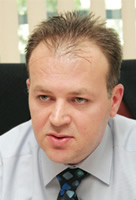 "There is still an uncom-petitive environment in leasing," Claudiu Stanescu, BCR Leasing
"I think it is smaller, because until last year, the two associations had different reporting schemes," says Claudiu Stanescu, president general manager of BCR Leasing. "One association reports the total of financed goods the other one accounts for the total number of contracts signed. In my view reporting should be done based on the final balance account. I think this market grew between 38 and 40 per cent."
The two associations have just started to work together to pool better information.
Slower growth due
Romania's leasing market sees growth, but most managers interviewed predict this will slow to a minimum of 20 per cent this year.
"This is a market whose potential has not fully been exploited," says Necula. "Leasing is an industry which can be adjusted to any kind of product."
The market compares strongly to countries that joined the EU in 2004. Romania has 21 million people and GDP growth in excess of six per cent per year. Its 3.26 billion Euro leasing market is below the Czech Republic, which has total volumes of four billion Euro for a population of ten million people. But this is a larger per capita rate than Poland, which has a market worth 4.6 billion Euro for 38 million people. [figures according to BRD Sogelease].
"The market is growing twice as fast as its peer markets in the region and there are strong reasons to believe that it will keep up its development pace," says Bogdan Cernescu, commercial director with BRD Sogelease.
There could also be a surge of interest in Romania from new business.
"The market will continue to grow and see more products," says Bas Hoekstra, general manager of ING Lease. "Today we only have financial and a little bit of operational leasing. But at least two operational truck and trailer leasers will enter the market and at least three operational car leasing companies will come to Romania this summer. This means a larger spectrum of products."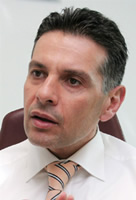 "Romania misses a second-hand market, so leasing potential is not saturated," Michalis Lachanas, Piraeus Leasing
At present the market still lacks dynamism and size. Postelnicu argues that the number of people taking out leasing as an option is still fewer than half of the European average.
"This is still an uncompetitive environment," says BCR Leasing's Stanescu, "because just about 50 leasing firms are now authorised under the new regulations. There are up to 260 who still need to register."
This is despite the fact that the deadline to register was 3 August 2006.
"There are no coercive means or a solution that would allow BNR to force these companies to finish their registration," says Stanescu.
But Razvan Dumitrescu, managing director of Ager Leasing, says having all companies registered is a long-term process because the amount of documents the central bank has to analyse is huge.
"But these rules have the power to clean the market, because it makes it harder for companies that do not meet all criteria to obey all regulations to keep functioning," Dumitrescu adds.
A new leasing law also changed the education of the customers, argues Michalis Lachanas, general manager of Piraeus Leasing.
"SMEs will become more prepared to grow," he says. "Compared to the EU market, Romania misses a second hand market in products, which means it is not that saturated. But one of the advantages this market possesses is that leasing companies are close to banks."
Bowing to the rules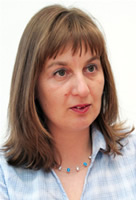 "Romania contributes to the EU leasing market," Anina Iordache,Immorent
Insiders agree that the central bank has managed to stabilise the market by applying general principles from the financial world.
"This extra supervision is very clear and simple," adds Haralambie Stanciu, general manager of Egnatia Leasing.
He says that this gives leasing firms a filter to avoid wrongdoings which ismore intense when leasing companies are part of financial groups, such as banks.
However, Romania still has a battle to fight, as the country measures up against some EU countries that provide incentives for the leasing industry.
This may deter some customers from choosing this financing mechanism.
"Romania now has no incentives left for the leasing industry, on the contrary, one lessee now pays VAT on the instalment rate," says Dumitrescu.
But the Romanian leasing market is contributing to the positive development of the sector EU-wide, says Anina Iordache, general manager of Immorent.
"The legal framework can still be improved," she adds, "but it is an important support for everything connected to leasing in Romania."
Real estate leasing rises,
but doesn't soar
Perhaps the most significant increase on the leasing market last year was recorded by real estate, which came to account for five per cent of the market in 2006, twice as high as in 2005.
"There has been a significant increase in leasing for cars, especially on commercial vehicles, but real estate leasing started to grow in 2006," says Stanciu.

| | | |
| --- | --- | --- |
| | | |
| "Equipment leasing will be the engine for development in 2007," Septimiu Postelnicu, ALB | | "Leasing is an industry which can be adjusted to any kind of product." Ioana Necula, ASLR |
Leasing has so far competed with banking products in the real estate market, and it was structured as a financial product. "But this year we expect the market to lean towards real estate structured as a package of services," says UniCredit Leasing's Postelnicu. "Leasing firms acted as banking financiers, offering money, but with a lack of after-sales service. In the end, I believe this year will be, above all, the year of leasing services."
Raiffeisen Leasing's general manager Mihaela Mateescu also bets on real estate leasing as the segment with the biggest development potential in 2007.
"In the future we can estimate it to reach up to 25 per cent of the total leasing market in Romania," she says.
The new trend is in real estate leasing, because that's where the largest foreign and domestic investment is heading.
Last year was the year of development in which real estate leasing regained trust on the market and became known, according to Iordache. Real estate financing is requested for project development more than for leasing. Bucharest is over-abundant in demands for real estate projects and any important market player will soon start to look in the country's regions.
"This year will be the year of real estate leasing, with a focus on office buildings," Iordache says.
Sorin Manolescu, general manager of EFG Eurobank Leasing, says Romania has a penetration rate at least ten times lower than in developed countries in real estate leasing.
"The profitability of real estate investments is now lower than before," adds Manolescu.
Real estate leasing attracts a smaller risk for the customer, because the leasing company owns the building and takes on much of the administrative and financial responsibilities.
"There is an inclination towards real estate leasing on the residential side, but not by individuals, but from developers," says Stanescu. "Also, the construction industry is moving significantly, both at the level of equipment."
Real estate leasing has also been popular as a means to support the development of small retailers.
Hoekstra, general manager of ING Lease, says he notices a huge demand for leasing coming from individuals, smaller customers and micro-companies in this sector.
Supporting construction boom: equipment
The boom in construction has helped fuel a demand for hiring building equipment for short periods of time – which some insiders believe will witness the fastest growth in 2007.
There could also be interest in hiring equipment from other sectors – from IT to healthcare.
"It will be like an engine for development in this market this year, mainly in the industrial areas, such as infrastructure and construction fields," says Postelnicu.
Newcomer on the market Cyprus Leasing also argues that this will be a sector of key growth.
"There is a bright future for equipment and heavy machinery," says Kypros Ellinas, general manager of Cyprus Leasing, "especially in the years to come, because of EU money that comes in for infrastructure works. Leasing is an industry that finances assets, and the risk depends on what asset is financed. Equipment is at times too risky an asset to finance. Cars, on the other hand, are good assets with a quick recovery rate."
Felicia Relenschi, deputy CEO of Motoractive Leasing sees a growth in the market partly due to the diversification of the range of equipment leasing companies will finance.
Romania is a mature, competitive market, which managed to align its crediting systems to Europe and is ready to face competition, she says.
Real estate leasing has developed, but in net value it is still small, argues Ager Leasing's Dumitrescu. "Real estate leasing competes with mortgage loans and the offer in mortgage loans is very diverse," he says, "so I would say 2007 will be the year of equipment leasing."
Due to infrastructure projects which should come into effect, if the Government ever gets around to putting them out to tender, there could be a huge window of opportunity.
"I think the leasing market will grow by between 50 to 60 per cent in 2007 in 2006," says Dumitrescu.
Ibrahim Bozkurt, general manager of Credit Europe Leasing says that, in 1999 when he first came to Romania, interest rates were "crazy" and people didn't know what leasing could do.
But equipment leasing is riskier to undertake, he argues.
"It is more costly," says Bozkurt. "It is harder to sell the equipment should the investor fail to pay the lease instalment, so any company looking to lease equipment should have a good balance sheet and guarantees."
Car remains the star
The automotive sector is likely to remain the key growth driver for leasing business and, despite the long awaited boom in equipment and real estate, it still accounts for three quarters of the market.
"The activity in these areas was much more intense last year, but the volumes, although on an upward trend were somehow below the expectations," says BRD Sogelease's Cernescu.
But the days of cars taking up over 75 per cent may be numbered.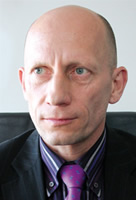 "Changes in legislation restricted more car leasing for private individuals," Peter Demmer, Porsche Leasing
"This segment has kind of ended its growth potential," says Sorin Manolescu, general manager of EFG Eurobank Leasing. The automotive market will continue to grow but not at the same pace, adds Claudiu Stanescu of BCR Leasing.
"It will be quite low because the Fiscal Code changed some incentives for leasing - like applying VAT on interest and custom duties," says Stanescu. "At the same time, one can see customers orientating towards bank credits. In [Romania's] case, a credit is more expensive than a leasing contract."
Michalis Lachanas, general manager of Piraeus Leasing, also says the tendency is for automotive leasing to decrease. "Compared to the EU market, Romania misses a second hand market in products, which means the overall leasing market is not saturated."
However, Peter Demmer, general manager of Porsche Leasing, says leasing for cars increased again last year, which was not expected at such a high degree. "Changes in the legislation gave more restrictions in car leasing and for private individuals," he says.
Demmer believes this year might see a decrease in car leasing, following a pattern in developing markets, but after the first three and a half months in 2007 the rate of new business in car leasing is still as high as in 2006.
Operational make slow gains
Right now operational leasing, where products are hired for a fixed term and then given back to the leasing company, accounts for only ten per cent of the market – the remainder comes under the hire-purchase or financial leasing umbrella.
There is only one company active in operational leasing alone: Israeli-based New Kopel. Its CEO, Dudy Perry, says financial leasing will diminish relatively fast because the tax advantages associated with financial leasing almost no longer exist.
He argues that those who want to purchase an item in instalments will prefer to take out a bank credit or use their own financial resources.
Romania is already moving towards a developed and mature market for operational leasing following Poland, Czech Rep and Hungary, argues the general manager. According to Ibrahim Bozkurt of Credit Europe Leasing, this is because multinational firms prefer to work with operational leasing and, as a market develops, so do the number of international giants entering the country.
The decision making process to sign contracts for operational leasing in Romania is at the beginning and it's taking time. "The demand is mainly to find out more about the product," says Perry. "I believe that in terms of percentage the market will grow. I think that in Romania in the next five years the market share will be at 20-30 per cent of the leasing market."
Septimiu Postelnicu, ALB president, agrees with this assessment, which would place Romania at the European average by 2012.
Additional reporting
by Mihai Alexandrescu
Banks feast on lion's share
The make-up of the leasing market is split into three categories:
Banking leasing companies
Those affiliated to financial groups, such as BCR Leasing, ING Lease and UniCredit Leasing – which account for around 75 per cent of the local leasing market's value in 2006.
Independent leasing companies
These are firms who operate on their own, such as Motoractive Leasing and New Kopel. Around 17.5 per cent of the market.
Captive leasing companies
These are firms which belong to an importer or dealer, like Porsche Leasing and account for around 7.5 per cent of the market.
Value of market assets:
3.26 billion Euro
In 2006 funding for the purchasing of vehicles generated 75 per cent of the total value of assets, 2.35 billion Euro.
Industrial equipment leasing accounted for 20 per cent of the total, with the value of the goods financed reaching 625 million Euro.
Funding for the real estate sector amounted to five per cent, amounting to 147 million Euro.
Source: Joint ALB & ASLR release
OPERATIONAL LEASING
A customer rents a product with no intention of purchasing the item at the end of a rental period. This is in its infancy in Romania and looks to be more popular with equipment leasing and vehicle fleets – especially for small and medium-sized enterprises. When the given period is over, the leasing company takes the product back and rents it out to someone else.
FINANCIAL LEASING
A customer 'rents' a product from a leasing company in, say, monthly segments and by the end of a given period, buys the item. Called hire-purchase in the UK and instalment buying in the USA, this remains the most popular form of leasing in Romania and is dominated by car leasing.
REAL ESTATE LEASING
This is 'renting' a house until a given period ends and then purchasing the house. Real estate leasing presents several differences to mortgage loans. A leasing company legally owns the property, while under a mortgage loan the customer owns the building.
"For this reason, individuals would rather take out a mortgage loan than signing a real estate leasing contract," says lesing association ALB president Septimiu Postelnicu.
Also, the down-payment for real estate leasing is more flexible because there are no mandatory requirements from the central bank for leasing companies – although the central bank is lifting this regulation and leaving the decision of down-payments up to the banks. Some tasks that a house-buyer would have to undertake also become the responsibility of the leasing company, such as paying officials to inspect the property. Also real estate leaser does not pay interest on VAT, only on the net value of the investment.
Moving in on Hungary
The number of new contracts in Romania has been encroaching on more developed markets in Hungary and the Czech Republic since the beginning of last year. Below: the size of the leasing market on the continent, from umbrella body Leaseurope, data available at end-June 2006
Country

Value of new contracts made 1H 2006 (Euro)

Value of all contracts minus the total payments made by consumers (Euro)

United
Kingdom

28.4 billion

115.4 billion

France

14.9 billion

75.5 billion

Austria

3.6 billion

21.8 billion

Czech
Republic

1.9 billion

7.1 billion

Hungary

1.7 billion

5.9 billion

Romania

1.6 billion

3.2 billion
Source: Leaseurope represents leasing in 33 European countries. Active since 1972, Leaseurope aims to promote leasing as a key financial service and act as a primary source of leasing information.