Romania pioneers new approach to fighting business corruption: the clean list
Romanian companies can sign up to a new voluntary code to eliminate corruption and bribery in all their business dealings - in an initiative that could mean a new "clean list" of firms.
The code aims to clarify the difference between a gift and a bribe used in a transaction by a company representative and political, public or business officials.
"Business is part of the corruption problem," said Jermyn Brooks, member of the board at Transparency International, "so can be part of the solution."
Pioneered by the World Economic Forum in 2004, the Partnering Against Corruption Initiative (PACI) has 109 members worldwide.
PACI has joined up with business associations, such as the American Chamber of Commerce, to try and push this further in Romania. 19 local companies are now signed up to the code.
"There is now the impetus to take this plan further at a national and international level," said Valerie Weinzierl, senior project manager PACI.
PACI is looking at pioneering similar initiatives in Poland and Brazil.
Brooks says the way to measure whether this could limit corruption in business dealing could only be through indirect means: such as a national survey asking individuals whether they perceive corruption in business practices has decreased over a period of time.
Brooks said this could help create a list of companies that are perceived as "clean" within Romania. The advantages to this would be that they could be seen more favourably in auctions, the best graduates may be more attracted to working with them and the elimination of minor bribes to public officials could help improve companies' bottom line.
The PACI board has the authority to decline a member or suggest to a company not to apply, if the company is involved in a sensitive time in its corporate history, according to Weinzeierl.
Brooks said corruption in Romania is a "very considerable problem".
In 2005 22 per cent of Romanians said they had given a bribe in the last 12 months, according to Transparency International.
---
European CIA base allegations slammed by Romania and USA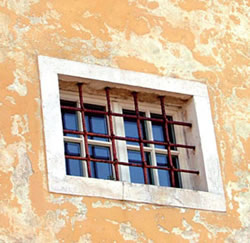 There are serious indications that CIA bases may have existed on Romanian and Polish territory, according to the Council of Europe Parliamentary Assembly report by rapporteur Dick Marty, which is backed by top EU figures.
But there is no formal evidence the sites exist, said Marty, though he called for further investigations.
"It is essential that the states concerned clarify the situation in their own countries in the light of the initial findings of the investigations carried out at European level," added EU Justice Commissioner Franco Frattini.
But the lack of evidence in this report was attacked by Governments and analysts from both sides of the Atlantic.
"We don't see any new solids facts in the report," said US secretary of state spokesman Sean McCormack.
"Launching accusations based on 'clues' is unacceptable," said Romanian Government spokeswoman Oana Marinescu.
The report says that it is clear that suspects of terror were arrested, detained and transported under US supervision on European assistance.
This was made possible by "seriously negligent monitoring" or active participation by one or more Council of Europe Governments.
The report stated that rendition leads to secret detention in CIA's so-called Black Sites in unspecified locations around the world, including the US naval base in Guantanamo Bay, Cuba, Bagram in Afghanistan and Abu Ghraib in Iraq.
In Europe, the report finds that detainee transfer and drop-off points are suspected to be Timisoara and Bucharest and Szymany in Poland.
These are where CIA flights allegedly stopped for short periods either to a location close to the site of a known detention facility or a "prima face case" can be made to indicate that a detention front is in the vicinity.
"The investigation has lack of proof and seems to me more like a world-wide press review," said military analyst Radu Tudor. "He [Marty] should be more responsible when he launches accusations. But also other states should clarify their possible cooperation with CIA on intelligence anti-terrorist operations."
Marty said now it was "incumbent" on Poland and Romania to conduct independent and in-depth inquiry and make this public.
Marinescu said Romania will continue to cooperate with Marty's team and will analyse all data presented in the report.
Meanwhile, Prime Minister Tariceanu has asked the Romanian Parliament and president of the Parliamentary Investigation Commission, Senator Norica Nicolai, to finish the investigation started at the end of last year "as soon as possible" and to present its conclusions to the public.
Military airfields in Romania such as Fetesti and Mihail Kogalniceanu would be suitable for detentions, said the report, though there was "no certainty" these were used.
"It's for sure that there were no secret CIA prisons in Romania, only some flights landed for refuelling in two airports," argues Tudor. "We also have no proof if the flights were operated by the CIA, but the most important is that there were no traces of secret prisons here."
When asking for clarification from Romania and Poland, Marty said the replies showed "lack of transparency and general willingness to cooperate".
It is "inconceivable" that these renditions took place without the active participation or at least collusion of national intelligence services, said Marty.
US created this "reprehensible" network established only through "intentional or grossly negligent" collusion of European partners, said Marty, which allowed this to happen.
---
Charities and authorities battle over number of abandoned children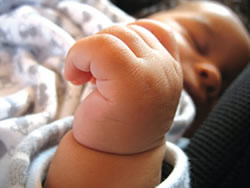 Over 30 Romanian-centred charities have published an advertisement in the Financial Times detailing what it calls a 'Guantanamo for babies' in Romanian childcare, due to thousands of abandoned children.
The charity groups called for the resumption of international adoptions, but do not know the number of children abandoned.
"We as NGOs don't have the resources to go around the country to tally the figures," says Robin Nydes, spokesman for Charities Concerned with Children in Romania.
The Romanian Authority for Protection of Children's Rights (ANPDC) said that 1,335 children were abandoned in 2005 and only 249 remained without parenting by the end of the year.
The charity group dismissed this as a "false substantial understatement."
In 2004, UNICEF estimated the number of abandoned children at 9,000 in maternity wards, hospitals and paediatric wards, but has no figures for 2005.
Former EU rapporteur on Romania, Baroness Emma Nicholson, defends the recent actions of the Romanian authorities and disputes the charity's estimate.
"Unless these abandoned children are hidden away in some secret location (perhaps the 'secret CIA prisons'), the pro-adoption lobby should inform us where these tens of thousands of abandoned children are kept," she said in a latter to the FT.
Nydes says many of the children are in Romanian hospitals registered as ill, not abandoned.
The advert claimed Romanian nationals "typically adopt" a small fraction of these babies, which are "confined" to steel cribs 23 hours a day for years. It also called for inter-country adoptions to be resumed if, after four months, authorities cannot find a domestic adoptive parent.
There has been a moratorium on international adoptions from Romania since 2001. Since 2004 this has been imposed.But the last European Commission Monitoring report stated that the demand for national adoptions from Romanians was higher than the number of adoptable children.
Commercial ad rates for a page in the FT can rise above 100,000 Euro, but charities can receive discount of over 75 per cent. "The ad was paid for by private sponsors," says Nydes.
The charities have an offer from donors to fund a second advertisement due for late September 2006.
---
EU could ratify treaty at last minute
Two or three European Union countries may not ratify Romania's accession treaty until after the next report on Romania's fitness for EU accession in 2007 is released on 26 September, according to Leonard Orban, secretary of state in the Ministry of European Integration.
This would only leave these countries two months to pass legislation necessary to allow Romania to join the EU. As we went to press, Denmark, Germany and Belgium had not ratified the treaty, while France and Luxembourg were poised to do so before the summer holidays.
"I am fully confident the accession treaty can be ratified in time," added Orban at a recent British-Romanian Chamber of Commerce event.
To combat the chance of delaying entry until 2008, the Romanian Government has new legislation to make transparent the relationship between politicians and their money.
This includes new laws on political party funding and creating an 'Integrity Committee' to monitor their declarations of wealth. In the agricultural sector, which received a 'Red Flag' in the European Commission's last report, Orban said that the Government is in the process of hiring at least 1,400 people to help rural development paying agencies allow farmers to access EU funds.
---
News Briefs
Former deputy PM faces
tax evasion charges
One week after announcing his resignation as deputy Prime Minister, Conservative Party (PC) senator George Copos, has been charged with tax evasion valued at one million Euro, announced the National Anti-Corruption Department (DNA). Anti-corruption prosecutors are also investigating shareholders in Copos's Ana Group, Giuzepe Roza and Stelian Ratiu, on the same charges, while former head of the National Lottery, Nicolae Cristea, and real estate agent Gabriel Rogoveanu are charged with complicity to tax evasion. DNA officials said bank accounts of both Copos and Cristea were frozen until the sums owed to the state are recuperated.
Conservative Party stays put
until 2007
Following party president Dan Voiculescu's failure to become deputy prime minister, Conservative Party (PC) representatives have pondered whether or not to remain in the ruling coalition, alongside the National Liberal Party (PNL), Democratic Party (PD) and Hungarian Party (UDMR). PC members decided to remain in power for at least six more months, until 1 January 2007. The national council of the party adopted a resolution by which it asked the re-negotiation of the ruling coalition protocol, and support from all parties for the legislative proposals of the conservatives and Dan Voiculescu as well. "If these requests are not met, the Political Bureau of the party will automatically start procedures to leave the ruling coalition," read a party release quoted by Evenimentul Zilei.
Vrancea road scam claims
county council boss
Vrancea County Council president Marian Oprisan was charged on several counts of corruption totalling two million Euro in black money, announced the National Anti-Corruption Department (DNA). Oprisan is charged with abuse of his position, using bank credits for purposes other than those for they were sought and declared, false and use of false materials. Five others from Vrancea County Council have also been charged in an investigation in connection with a project to rehabilitate county roads in the Vrancea county.
Basescu fights against
forces of mediocrity
Addressing the Parliament for the first time since he became president, Traian Basescu launched an attack on the Government's failure to restructure state institutions and increase administrative capability. The President said some EU member states ponder the thought of Romania being a burden for the union and in some areas of economic and social life, Romania is mediocre. "The real fight is not against the red flags in the Commission Report, but against the need to perform," he told MPs. The President singled out sectors where Romania lags in a new fiscal strategy, education and research, health legislation and trust in justice.
Black Sea Forum kicks off
with Russia watching
Romania has initiated the Black Sea Forum for Dialogue and Partnership to create a common platform for democratic and sustainable development between Black Sea countries. But one of the key regional players, Russia, was only present as an observer to the event. Heads of State and representatives from Armenia, Azerbaijan, Bulgaria, Georgia, Greece, Republic of Moldova, Romania, Turkey and Ukraine signed a joint declaration to enhance regional cooperation in line with UN principles. The Forum aims to 'target harmonisation' with the processes of the Euro-Atlantic community and to anticipate common problems, according to the Ministry of Foreign Affairs.
Liberal party could be the next
PSD, says former prime minister
Presidential counsellor and former National Liberal Party (PNL) prime minister Theodor Stolojan has hit out at his own party for centralised decision-making and complacency. Stolojan said that PNL supports "loyalty to a boss rather than certain values", and that decisions within the party are taken by Prime Minister Tariceanu and his close allies. "I am very much appalled by the fact that PNL loses the credibility we built very hard up until 2004, and that these values and principles are no longer respected. Given all these, the liberals could end up like the social democrats (PSD), because the leaders of the party think they will be for ever in power," said the presidential counsellor.