Sun still waits to rise on Romania
Romania still lacks the magic formula to attract massive investments from Japan, finds Ana-Maria Smadeanu as she meets the new Ambassador of Japan to Romania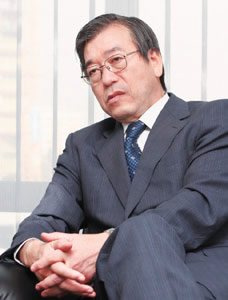 Japan has still not invested heavily in Romania – and there are no massive plans on the immediate horizon.
But the long term prospects could promise better relations.
"After EU accession there has to be a different mentality and Romania has to become closer to the European standards. If Romania does reduce corruption, Japanese investors will certainly come," says Ambassador Kanji Tsushima. "Japan's volume of bilateral trade with Hungary today is three billion Euro, while with Romania this is only 300 million Euro. But before Hungary's accession the trade wasn't so high."
Ambassador Kanji Tsushima
Age: 63
Married with three kids
Previous postings: Mozambique. Also at the Japanese Embassy in Hungary, Portugal and USA.
Foreign languages: Romanian, Hungarian, Portuguese, English
Hobbies: Martial arts ['kendo' and 'iaido': ancient arts of swordsmanship].
Tsushima was a student in Romania in the 1970s and present in the country witnessing the transition from Communism to the Post-Revolutionary period. "Many young people don't talk about the revolution and they don't know a lot about the Ceausescu era, but they don't talk about the future either," says Tsushima. Since returning the ambassador has found the structures in the country have not changed a lot. "Many buildings are old and unrenovated. New buildings are mostly office buildings, but apartments for individuals are mainly old. This is not a good sign," says the Ambassador. "Efforts are made, but money is needed."
There are around 187 Japanese companies registered in Romania, employing 15,000 Romanians in total – the largest of which are bearings producer Koyo Seiko and Japan Tobacco International: Japan is around the 19th largest investor country.
"Being number 19 in Romania is embarrassing for us," says the Ambassador.
Japanese industrial power tools manufacturer Makita and producer of car radiators Calsonic Kansei are in the process of building production units. Mitsubishi and Honda intend to sell Japanese vehicles locally and construction company Takenoka is building the factory for Makita.
But still, production for cars is not yet a possibility.
"It is a dream for me to see Honda or Toyota producing in Romania," says Tsushima.
Toyota has a factory in Russia, Honda in the UK and Suzuki in Hungary, but the question is whether the move to Romania would be profitable.
"Romania has started to be known in Japan and especially in the auto market," adds the general director of Japanese Trade Association Jetro, Nara Hiroyuki. "The media talks about Dacia."
Electronic groups Panasonic and Sony have local offices, but no intention to invest in production. The consumer trend is for plasma TVs, where Japanese firms have factories in eastern Europe – but not here.
"Plasma is a very sensitive product and it needs a very good road system to be transported," says Hiroyuki. "Romania misses out on this."
Production also depends on the size of the neighbouring market. Romania has 22 million people and when and if the EU enlarges to embrace Turkey and Ukraine, then this territory could become more attractive, says the Jetro boss.
But the profit margins don't yet seem so high.
On the plus side, Romanians pay up to 40 per cent tax on electronics and home appliances imported from the far east – this will drop to ten per cent once Romania joins the EU. Good news for Japanese brands and Romanian retailers – bad news for the central bank's headache of the growing current account deficit.
This potential boom in Japanese goods for retail means that the far eastern brands are now looking to set up in distribution centres in Romania, says Hiroyuki.
Auto-parts factories with Japanese capital are also rising up, such as wire harness firm Sumitomo Wiring Systems' (SEWS) production for Toyota Russia. This is mainly due to the cheap labour force. Romanian wages are still half those of Hungary and Poland.
However, one disadvantage is the lack of workers – two million of this country's citizens have now moved abroad for better wages.
Here is the major dilemma of Romania.
"Romania has qualified workers, but they are not in their country," says the Ambassador. "If a Romanian could earn 500 Euro per month in his country, he would remain. But the investors are coming here especially to take advantage of the 250 Euro per month salary."
Trade talk
Bilateral trade 2005: 300 million Euro
Japan imports from Romania: wood, wine, chemicals and textiles
Exports: auto components, electronics and cars
19th largest foreign investor to Romania
Largest investments: Koyo Seiko and JTI
Romania also has to compete with China in terms of labour costs, a place where many Japanese prefer to do business.
In the Balkan country's opportunities in the other direction, Hiroyuki believes that Romanian IT companies could participate in tenders in Japan.
But Japanese finance companies are still staying away from Romania. Hiroyuki says it is too early for them. In financial support, Japan's soft loans in Yen have been useful in Romania, as they give 1.5 per cent interest over 40 year periods, such as in the rehabilitation of Constanta harbour.
But after accession, these kind of credits are no longer allowed by Brussels. This is because Romania is considered to be a developed country.
JTI fears rapid tax rises could boost cigarette smuggling
Japan Tobacco International (JTI)
Entered the market: 1993
Brands: Camel, Winston, Winchester, Monte Carlo, More
Employees: 900
Total investment: more than 78 million Euro
Too rapid tax increases on cigarettes could see an increase in smuggled tobacco products from abroad, which Japan Tobacco International (JTI) fears could turn 30 per cent of the sector counterfeit.
"Consumers want good quality products at a reasonable cost, but prices are rising significantly inside the market," says Martin Southgate, general manager and vice president of JTI Romania.
A scheduled tax for cigarettes was agreed with the Government in 2002, as part of the movement towards EU accession. This showed a calendar of tax that saw excise duty rising to 64 Euro per 1,000 cigarettes.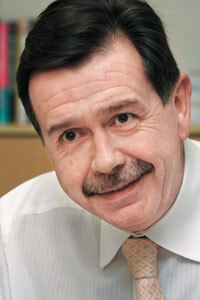 "Now that has become 74 Euro and therefore is different from what was originally agreed," argues Southgate.
Rising taxes have then witnessed an increase in smuggled cigarettes, which are poorly made, lower in price and affect intellectual property rights – an issue very hot in the EU right now.
Southgate says the numbers of cigarettes entering Romania from Ukraine and the Republic of Moldova average ten per cent of the market. "If this is not controlled you are looking into an average of 30 per cent of the market," he says. "Both JTI and the Government lose."
When the smuggling issue first started, it tended to be on the border cities, because Romania has small borders and is very easy for illegal products to come in, but this has extended to Bucharest.
After the accession, there is likely to be a constant increase in tax on cigarettes. Southgate fears that if it rises too rapidly in a short period of time, the smuggling could then increase.
EU agreements also mean packets of ten cigarettes will disappear from the market.
"They won't vanish suddenly, but by December 2007 they are out of the market," adds Southgate.
Panasonic: Romanians turn on to home media package
Panasonic Romania
Sells 600 products from plasma TVs, LCD monitors to telecom products, white goods and personal care products
There are 80 dealerships selling Panasonic goods
Panasonic is witnessing a change in Romanian consumers' habits that seems to follow the western trend.
CD players are being replaced slowly by complete multimedia systems, while box-like CRT TVs and cassette players are most likely to become extinct in the future according to Catalin Savulescu, director of Panasonic Romania.
Plasma TVs are among the hottest items on sale – with the new technology now entering the market at a more acceptable price for consumers.
Next up Panasonic is presenting its new DVD technology this year called "Blu-ray". This allows more space for a recorded DVD and aims to deliver a higher-definition image than a conventional DVD or TV.
Panasonic has a plasma and LCD monitors factory in the Czech Republic and a car stereo and DVD factory in Slovakia.
Savulescu says the global brand may open a factory in Romania - but only when the infrastructure is mature enough to allow for this kind of investment.
"Romanian consumers have enough knowledge when it comes to electronics but are more careful when it comes to money; they are more price-oriented than quality-oriented," says Savulescu.
Electronic sales have seen a boom in Romania due to the availability of consumer credit, which account for 60 to 70 per cent of Romania's total sales for 2006.
Fujikura: tenders sometimes too price sensitive
Fujikura Telecom Romania
Subsidiary of Fujikura Ltd Japan
Established in Romania: 2000
2005 turnover: 4.1 million Euro
2005 profit: 200,000 Euro
Employees: 16
Companies that win tenders for public and private telecom projects tend to be chosen on price. But this is not always supported by high quality, argues Cristian Malisevschi, general manager of Fujikura Telecom Romania.
"All winners promise they can do it at a lower price, but it's not always the case," he says. "Every telecom project, according to the Romanian legislation, is won following a tender. And tenders are not always correct, but then again, things like this happen all over the world."
Next year the firm may also have to fight harder for projects, because as a Japanese company, there is sometimes a feeling that the firm is outside the EU club.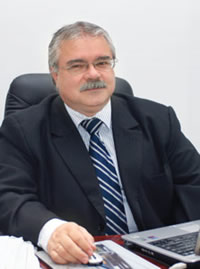 Despite this battle, Fujikura has completed 20 million Euro worth of projects since it established its local office in 2000, competing with Alcatel, Ericsson, Nokia and Pirelli.
Part of its portfolio are contracts signed with Romtelecom, Orange, Transelectrica and the National Company for Highways and National Roads in Romania (CNADNR).
In Bucharest, the firm concluded a project of installing 45 km of fibre optic for Transelectrica. This is part of a ten million Euro project of 800 km of fibre optic to be installed underground and on overground poles.
One project of interest is the proposed metropolitan network of Bucharest, dubbed NetCity, a PPP due to be completed by 2014, which aims to remove all the wires on the city's telephone poles that overlap.
Fujikura does not want to take place in the designing, but at the equipment and execution stage, supplying fibre optic cables such as the micro-cable, which is six millimetres in diameter and includes 72 fibres. This project could be worth five million Euro.
Toyota Romania aims to extend sales and distribution capacity
Toyota Romania
Turnover in 2005: almost 100 million Euro
Forecast for 2006: a 40 per cent increase
Number of dealers: 15
Number of employees: 65
The second biggest car manufacturer in the world, Toyota is expanding its operations in Romania, despite the Balkan country's predilection for German and local brands.
Inscape Motors, the retailer of Toyota Romania, intends to invest in another two to three office and dealerships in Bucharest in an investment totalling almost 13 million Euro and will also develop the used car business.
Meanwhile, Toyota Romania, which distributes the models, will be looking to invest in a distribution centre for cars and spare parts on the outskirts of Bucharest.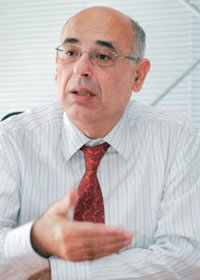 George Kyriazis, managing director of Toyota Romania, believes Toyota is still a small player in the Romanian market because the imports of cars started late (in March 2000), but the firm has big plans.
A holding company was set up in 2000, responsible for Bulgaria, Romania, Macedonia and Albania, named Toyota Balkans. Kyriazis believes the Bulgarian and Romanian car markets were similar until 2002 in volume, pricing and customer profile.
"But after 2002 the Romanian car market exploded," he says, "while in Bulgaria the development was more gradual."
This is the first year when more imported cars were sold than the local manufacturer, Dacia.
"This is happening because people have a bigger choice and also more money to spend because of the rising wages," says Kyriazis.
In Romania, Toyota competes with VW, Opel, Peugeot and Ford and its best sold model is the Corolla. This year Toyota Romania sold 6,000 units and estimates a number of 8,500 units for 2007. Recently, the company decided to import its premium brand Lexus, as a competitor for Mercedes, Audi and BMW. Toyota also intends to bring onto the market its hybrid model Prius.
Mitsubishi sees second family car market on the rise
Mitsubishi
Imported by M Car Trading
Sales forecast for 2006: around 1,500 units
Sales forecast for 2007: over 3,000 units
Dealerships: 15
Dealership forecast 2007: 21
Dark horses in the Romanian car market that seem less interesting to consumers, like pick-up trucks and small-engine cars, are now galloping forward.
"For a long time the basic criteria for buying a car in Romania was the loading capacity of the boot, price and low cost service," says Mihai Ivanescu, general director of M Car Trading, the official importer of Mitsubishi cars in Romania. "Now families own more than one car and the second doesn't necessarily have to be a high-volume one. Because people can choose from a bigger range of vehicles they are more oriented towards quality."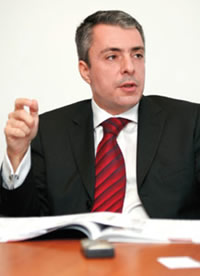 Based on the new 4X4 vehicles in the Mitsubishi range and the improved dealer network, Ivanescu expects to double sales in Romania in 2007 to more than 3,000 units.
The mini model Colt, made in Europe and the best sold vehicle in the group's range has sold 570 units in Romania. In the 4X4 sector, Mitsubishi managed to sell 900 units of models such as Pajero, Pajero Sport, Outlander and the L 200 pick-up truck.
"When it comes to small engine cars Romanians still prefer the petrol fuel, but as the car increases in size, diesels are more suitable because of the lower consumption," says Ivanescu. "In the case of our big models, leasing is the way Romanians buy their cars. Only the Colt, which is not overtaxed, finds clients who buy in cash."
Subaru extends dealership network
Subaru
Imported by Subaru Motors Trading
2006: Four operational dealers in Bucharest, Brasov, Iasi and Craiova.
2007: Plans to develop its network to seven including Constanta, Timisoara and Cluj-Napoca.
Subaru is extending its network of dealerships locally. Last month, its importer Subaru Motors Trading opened a new showroom, spare parts and service centre in Brasov.
This could put the car dealer in a good position for 2007, when the tax on cars from Japan will drop from 40 per cent to ten per cent, as Romania becomes part of the EU.
Subaru sells five models in Romania and, apart from the new B9 Tribeca SUV, which is produced in the USA, all models are manufactured in Japan. The best sold locally is the cross utility vehicle Forester.
"Subaru's Romanian clients have a deep knowledge of the unique characteristics of our products," says Stavros Canonopolus, managing director of Subaru Motors Trading. "They try to collect as much information as possible before buying any car."
The only factory Subaru has close to Romania is in Hungary where Subaru makes the Justy model, not imported in Romania yet. There are no plans to bring production to Romania.
Pesticide firm enters retail market
Summit Agro
Agriculture and domestic products trading company
2005 turnover: ten million Euro
2006 forecast turnover: ten million Euro
Number of employees: 25 people
This year was not great for agriculture and domestic products trading company Summit Agro, but its expectations for 2007 are higher.
Summit Agro represents the Summito Corporation in Romania, selling pesticides imported from Japan, USA and the EU.
In the first half of 2007 the company will bring on the retail segment household products and air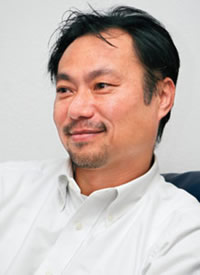 fresheners.
For the moment the company hasn't invested in a production unit in Romania but is looking to make a local investment in the near future. Until then, Summit Agro is interested in increasing its sales by growing the number of employees.
The company has a market share of eight to ten per cent of the pesticides market.
"We intend to increase the market share by introducing new products to the Romanian market," says Hidetaka Sato, president of the company.
The firm began to sell genetically-modified (GM) sunflower and oil-seed rape imported from France last year, following a cooperation with French-based Euralis. But because Romania has a moratorium on the sale and growth of GM soya production, Euralis will only export non-GM soy.
Zipper firm to widen fastener focus
YKK
Zipper producer
Investment in Romania: ten million Euro
Entered the market: 2002
Employees: 102
2005 turnover: 3.5 million Euro
2006 forecast turnover: 5.5 million Euro
Fastener firm YKK has continued its local zipper production and now sells to garments buyers from the UK, Italy, Germany and France – but is looking to widen its market focus.
This year the firm forecasts a turnover locally of 5.5 million Euro and Katsuya Kawanishi, general manager of YKK Romania, hopes the first year of EU accession will see this rise to 7.5 million Euro.
"In the near future we will extend the variety of products available locally," he says.
Kawanishi wants to start 2007 offering local services not only to clothes manufacturers looking for zippers, but metal fasteners in general, wherever they could be useful. Co-operations already exist with the car components industry.
YKK owns a factory on the Bucharest ring-road near Pipera, which it has no intention to extend.
Additional reporting
by Mihai Alexandrescu
and Corina Mica