What will happen to the Romanian business market in 2007?
Construction, services, tourism and high street fashion: this is where the potential investment lies for 2007, argue local business leaders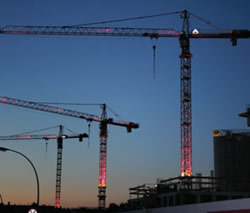 Though some were predicting that Romania would become the most dynamic mergers and acquisitions market in eastern Europe in 2006, this has not happened.
Last year The Diplomat interviewed 19 leading Romanian companies, many of whom were looking to sell the firm or a part of the company to an investment fund or on the local stock exchange. Only two of these, Romexterra Bank and Domo, have since sold out a majority stake.
None were completely bought out.
Instead, while retailers, financial services and producers have been experiencing fluctuations on the market in 2006, one sector has exploded to an almost worrying degree: real estate developments. Next year is likely to see a continuation of this boom, although some cracks in the balloon may start to emerge.
The European Union will also bring in a new type of investor: the cautious risk-taker, looking to make a small return on a safe purchase.
Investment funds from abroad will also find it easier to register in Romania in 2007, which could witness a new generation of lawyers, accountants and moneymen poised to pick up Romanian firms on the shelf or start-up in the many gaps left in the market.
What will grow?
Analysts predict that real estate has grown 100 per cent in the last three years. While some believe this expansion could continue to grow 400 per cent by 2016, others, such as Bryan Jardine, senior partner at law firm Wolf Theiss Romania, see "a correction" on the real estate market, particularly for expensive property.
This is partly due to over-valuation of properties, particularly in Bucharest and an overabundance of development projects.
But, in truth, no one knows anything for sure.
So, while land and property may not be the safest bet, there is one dead cert to gamble on.
"The most dynamic field in Romania is construction," says Florin Pogonaru, president of the Romanian Businessmen's Association (AOAR). "It is very clear that lots of things will happen in construction, with all the funds and development plans that will happen in the next seven to ten years."
The service industry and tourism also need to grow. Markus Piuk, managing partner at law firm Schoenherr and Associates Romania, believes that any company working in the service industry in Bucharest could make money at this point.
Meanwhile, tourism suffers from chronic underfunding and inconsistent quality, particularly in hotels outside of the capital, where services have an internationally bad reputation.
In retail, Dan Ostahie, general manager of Altex, argues high street fashion boutiques, the likes of H&M, will storm into the markets in the next few years – and Romania will see new franchisees on the market in clothing, shoes and accessories to satisfy the rising, but not massive, disposable income of the young. This is something RTC Holding's Octavian Radu hopes to capitalise on, as he opens a franchises for UK department store Debenhams.
What will sell?
Takeovers are still likely and the most attractive Romanian companies are those with nationwide and international ambitions, argues Stere Farmache, general manager of the Bucharest Stock Exchange
"Considering the potential effects of Romania's EU integration, we believe that companies that will draw up regional expansion and development plans will be more attractive for investors," he says.
Local furniture firm Mobexpert is already present in Bulgaria and Serbia and retailer Diverta in the Republic of Moldova, while furniture maker Elvila has its long-term sights on western Europe.
Meanwhile in IT, Romania has already proven itself on an international stage. Probably the country's strongest product abroad is anti-virus software Bit Defender, owned 100 per cent by Romanian firm Softwin. "This is extremely well established in countries like Germany and France, and now on the way of becoming well-known in the US as well," says Pogonaru. "This is proof of the company's dynamism and modernism."
Two other global brands that continue to stay under Romanian ownership include moisturiser Gerovital, which has no intention to sell out. And also lingerie firm ID Sarrieri, which has received much attention recently as actress Katie Holmes' chosen bedroom wear on her wedding night with Tom Cruise.
Rompetrol: planning to double turnover by end-2006
Rompetrol
Integrated oil company
Active in 16 countries, with subsidiaries in 13
2005 turnover: about 1.9 billion Euro
2005 operational profit: about 128 million Euro
2006 forecast turnover: over 4.7 billion Euro
2006 employees: 8,500, including Dyneff
Integrated oil and gas group Rompetrol has operations in 16 countries, from well services in Iraq and Kazahkstan to petrol stations in Georgia and, recently, France, following its purchase of French petrol retailer Dyneff.
CEO Dinu Patriciu says the firm, which predicts to double its turnover in 2006 on the previous year to over 4.7 billion Euro, is not for sale.
Instead, the group plans to grow and contribute to the transnational development of Europe's energy sector.
"Our strong presence in the southeast of the continent and the coverage, which begins in the Commonwealth of Independent States and ends in France and Spain, can be a bridge between the energy request in the west and the resources offer in the east," Patriciu told The Diplomat.
The petroleum market has increased by about ten per cent annually in the past three years in Romania.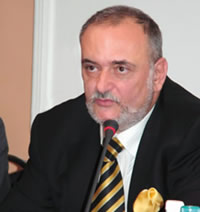 Patriciu predicts this will continue for the next two to three years, following the large numbers of cars that consumers are now purchasing.
The firm exports about 50 per cent of its products to the neighbouring region and the EU. The group also owns the largest refinery on the Black Sea coast, Petromidia - Rompetrol Rafinare, where it plans to build new facilities.
"Since 2001 our efforts were channelled towards making the refinery more efficient," says Patriciu, "while the 2009 objectives cannot be met by modernising or rehabilitating existing installations, but by investing greenfield. Rompetrol Rafinare plans to become one of the 25 most profitable refineries in Europe [by 2009]."
With the energy markets in turmoil and prices of a barrel of oil reaching record highs, this will have an effect on prices at the Romanian pump. Added to this are new rules on vehicle emissions, with the European standard Euro 4 coming into effect in 2007 and Euro 5 – which sees further restrictions on the quantity of carbon monoxide and hydrocarbons in fuel exhaust – slated for 2009.
"Romania's EU accession will lead to an alignment in oil products prices owing to newly enforced Euro standards," says Patriciu.
Ana Holding aims to consolidate local operations
Ana Holding
Portfolio: ten companies [including Ana Hotels, bakery Ana Pan, football club Rapid Bucuresti, charity Ana Foundation]
Employees: 5,000
2006 expected turnover: 150 million Euro
With concerns from electric motor production to ownership of the Athenee Palace Hilton hotel and Rapid Bucuresti football club, Ana Holding is not about to be broken up on EU entry.
"We are absolutely not for sale," says main shareholder and Romania's former deputy Prime Minister, Gheorghe Copos. "Not one of the companies in the group. Our strategy is to develop the holding portfolio. The EU accession won't bring extraordinary things for companies which aren't competitive. What [I owned which] wasn't competitive, I've sold."
Now Ana Holding has massive projects in real estate. At the end of February 2007, the company will open a new office building close to Crowne Plaza Hotel, north Bucharest, reportedly to include the head office of the Altex Group.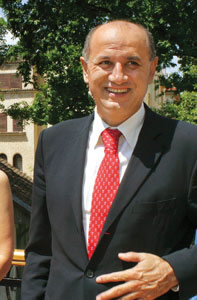 But the highest ambition is a 27-floor, 60 million Euro building near this site. This could be the tallest tower in the country and aims to be ready by 2010. Up until 2013, Ana Holding will invest around 200 million Euro in real estate, including in residential projects.
Now, Ana Hotels owns seven hotels, including two five star accommodations. The competition may step up in this sector as Copos says that "certainly" the luxury brand Hyatt will arrive in Bucharest.
In tourism, Ana Holding intends to buy another hotel in Bucharest and will modernise its hotels in Poiana Brasov.
Copos has transformed the company's international reach. Today, he says, exports reach about 80 per cent of Ana Holding's business, mainly to the UK, Germany, France and Italy. This includes Ana Imep, which builds electric motors in Pitesti, Ana Mep, which manufactures die-casting tools for aluminium alloys and Ana Trans, which transports goods domestically and internationally.
But the expansion of the group's branches and investment abroad is not an option.
"Ana Holding is a Romanian group," says Copos. "For the moment we don't take into account international expansion, except partnerships and exports."
Asirom: moving into profit after losses in 2005
Asirom
Insurance company
Ranks: second in Romania, with a 14 per cent market share.
Clients: over three million
2005 gross written premiums: 160 million Euro
2006 forecast gross written premiums: 180 million Euro
Employees: 2,200, plus almost 10,000 sales agents
Boris Schneider joined Asirom 14 months ago with an aim to bring the company to an European level and make it profitable.
"We will post a profit in 2006, up from big loses in 2005," says the general manager and CEO. "In the last five to six years the insurance market changed completely. Small Romanian companies have disappeared and there have been new entries from major European players."
Under these circumstances, argues the CEO, it is usual to lose business and market share, because some big insurance companies are the choice of large industrial groups moving to Romania.
"Asirom has always been the insurer of Petrom, for example, but because Wiener Staedische is the house insurer of OMV, they now insure Petrom," says Schneider.
With Romania joining the EU in 2007, how well prepared is its insurance market? "The main minus for this country is that there will be increased competition from other insurance companies. Most of these new entrants will be niche players," says Schneider. "Also the consolidation of the Romanian insurance market is not over yet. Some companies shouldn't be on the market and some are in the process of being taken over, which is a good thing."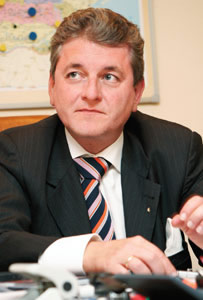 The growth potential is huge. The average spending per capita on insurance in Romania is around 55 to 60 Euro. This is small in comparison with Hungary (between 150 to 200 Euro) and western Europe (around 2,000 Euro).
Despite the potential, the market has problems. One Government proposal last year was to introduce compulsory house insurance, following the floods in Moldavia that left many homeless and uncompensated.
"The intention to have compulsory house insurance is a total stupidity," says Schneider. "This is another typical example how people in government talk without knowing the subject. The basic idea of having protection for catastrophes for people is good. We try to to convince people that insurance is something positive and necessary. People first of all don't have money, then they don't want to spend money on something they don't understand. We're basically in the business of selling a promise."
What will happen next?
"There are five or six top European insurance players that are still interested to come here from France, Germany and Italy. They may want to take over Asirom, but it is up to the main shareholder to decide when and how the firm will be sold," he adds. "Internationally, we want to stay as a leading Romanian insurer. I may have an eye for the Republic of Moldova in the future, but nothing is definite. We are ready to make an international expansion if the shareholder decides."
RTC Holding gambles on taste for department stores
RTC Holding
2006 turnover: 270 million Euro
2007 forecast: 300 million Euro
Employees: 3,600
Companies include Diverta, Best Computers, TCM, Vices and More
Starting next year RTC Holding will launch British department store Debenhams in Bucuresti Mall on Calea Vitan, founder of RTC Holding Octavian Radu tells The Diplomat.
In fashion retail, the company already owns franchise stores for Esprit, lingerie Women'Secret, menswear Springfield and German mail order brand Otto.
But the core business remains its stationery and bookstore chain Diverta, IT retailer Best Computers and distribution networks.
Still, Radu continues to pick up small companies where he smells a good deal. In the last year, RTC Holding has bought three IT companies, distributor of mobile phones and accessories Simtech Datacom and another paper firm.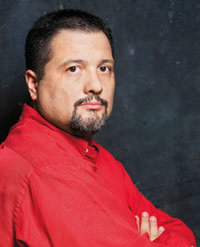 The company increased its turnover from 100 million Euro in 2004 to 300 million Euro forecast for 2007 and is now delivering office supplies to Bulgaria, where it prepares to open a branch next year.
"I am delivering faster to Sofia than Timisoara," says Radu.
The company has also started delivering office supplies to Croatia and intends to enter the Serbian market through an office in Croatia, which will open in the second half of 2007. "We don't intend to open Diverta yet [in these countries], because first we have to find some partners for this business," he says. As for Hungary, Radu feels the market is overcrowded. "Maybe in eastern Hungary we may do some business, but I don't know for the moment if it's worth it," he says.
He estimates that it will cost six million Euro to invest in office supply branches in Bulgaria and Croatia.
Is the company for sale? "We decided to remain as a group and to list the company on the stock exchange in a maximum of three years," Radu says. "We are not under pressure to sell our companies. Most of our divisions have an important future."
At the higher end, the company is focusing on importing wines, beer and water and selling wholesale fruits and vegetables. To support such grocery ambitions, the company has bought a 2,000-3,000 sqm warehouse in Brezoaiele, Dambovita county. "This way we are closing the gap between the small enterprises and the supermarket," says Radu.
ALTEX: predicting the market to pick up in 2008
Altex
Electrowares retailer
133 shops including 14 Media Galaxy
2005 turnover: 275 million Euro
2006 turnover: a slight correction downward on 2005
Employees: 3,000
Due to the decline in sales of white goods, 2006 has been a difficult year for electrowares retailer Altex, which general manager and owner Dan Ostahie predicts will witness a small drop in turnover.
Ostahie believes 2007 will continue to be hard for this sector, but between 2008 and 2010 there will be a steadier growth curve.
Nevertheless, the company is continuing its aggressive expansion strategy of opening Altex and its superstore Media Galaxy until 2009. "Organic growth will be main drive for us," Ostahie told The Diplomat.
There are still no major electronic retailers in Romania, such as Mediamarkt, DSG or Fnac. This is compared to a sector such as DIY where there are four major European players in Romania: Bricostore, Baumax, Praktiker and soon Hornbach.
"In the light of European integration, I expect them to take a decision soon," says Ostahie.
Only Turkish holding group Sabanci has reportedly picked up electronic retailer Cosmo
"I think this is a good step forward by Sabanci Group to extend operations in Romania," says Ostahie. "The competition will increase in this sector."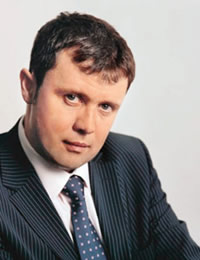 So, is Altex for sale?
"We have sat down with different types of investors," says Ostahie. "Discussions are ongoing." But he will not reveal whether this is for a majority or minority stake in the company.
Between 2002 and 2006, Ostahie estimates the electronic and electric homewares sector grew by almost 100 per cent. "The market increased a lot," he says. "We needed an adjustment."
Following massive sales of refrigerators and washing machines in 2003 and 2004, partly due to the availability of credit, the market has reached saturation. This year sales of white goods fell.
Ostahie puts this down to two factors: no technological improvements and the fact that consumers are not yet in a position to trade in their big ticket items for a better model.
"If you compare a washing machine today to one in 2003, there is not a lot of difference," he says. "I expect 2007 to still see a decrease in the market in white goods and only in 2008 to stabilise and then see an increase."
However, in televisions, consumers with enough cash are willing to upgrade their cathode ray tube for a flat, light and slim LCD or Plasma. Such brown goods and IT have shown a constant level of sales. "There will be an increase in sales in the IT sector," he adds. This is because there are still many first time buyers for computers.
More disposable income for teenagers and the young, coupled with a decrease in excise duty for some of these products from the far east in 2007, could bolster sales of DVDs and games.
Altex also has plans to open abroad, in particular in Bulgaria and Serbia, though not the Republic of Moldova. "First we should finalise the process of engineering ourselves due to adjustments in 2006," says Ostahie. "No decision will be taken before we show clear improvements, stability and control in domestic markets. It is quite dangerous to expand without control."
Flamingo: regional expansion put on hold
Flamingo International
Electrowares retailer
Merged with Flanco in 2005
Number of stores: around 95 Flancos, four Flanco Worlds, over 60 Flamingo stores
Employees: 1,400
2006 forecast turnover: 160 million Euro
Plans to increase the number of Flanco Worlds, large concept stores combining electrical and electronic products, are on the agenda of electrowares retailer Flamingo International, says retail division managing director, Jiri Rizek.
"Future plans are now focused on our brand Flanco World," says Rizek. "We opened four such stores this year and eight more are on our agenda for next year. To this end we have put international expansion on hold."
The plan is to have 15 to 20 Flanco World stores open by the end of 2007.
"The perfect size for Flanco World stores is around 2,000 to 2,500 sqm," he adds. "We will also continue developing [IT stores] Flamingo but in a more pragmatic approach. We will bring more entertainment to the Flamingo shops with games in-store."
Rizek does not fear EU accession.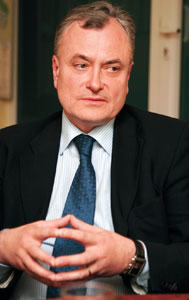 v"Romanians really expect that electrical retail will become cheaper and it's really not like that," he says. He adds that some products categories will become slightly cheaper, such as that suffer high tax right now, such as LCDs, plasmas, DVD players, home cinemas and some white goods such as vacuum cleaners, microwaves.
"In the long term, some categories could become slightly more expensive such as white goods and large products because of the higher steel price and environmental regulations coming along with accession," he says.
Rizek does not think he will see competition in this sector before 2008 nor will there be "significant activity" before 2009 from the likes of German Mediamarkt or UK's retail group DSG.
"The market size is below one billion Euro and in 2009 will rise up to 1.4 billion Euro," he says. "So there is big potential and Romanians like to spend money."
Like Ostahie at Altex, Rizek sees a boom in the market in two to three years' time.
"The white goods sector will maintain a slow growth, the brown goods will increase by 15 per cent and IT&C will grow fast," adds Rizek.
Mobexpert plans to step up regional launches
Mobexpert
Furniture producer and retailer
Established: 1993
Employees: 4,500
Stores nationwide: 32, five of which are superstores
Also present in Sofia and Belgrade
2005 turnover: 150 million Euro
2006 forecast turnover: 160 million Euro
Furniture retailer and producer Mobexpert is planning to continue its regional expansion strategy in neighbouring markets.
"Last year we opened in Sofia and Belgrade," says president Dan Sucu. "Next year we will open our first superstore in Sofia and plan to have five such superstores outside Romania by 2010."
Driven by a strong local currency, the past two years have seen massive export losses for furniture producers in Romania. Therefore all local furniture makers changed their export strategy.
"One of the most important element of the last years was this redirecting of exports towards the local market," says Sucu. "This is corroborated by heavy investments in technology and market research and design to meet needed standards."
Sucu adds that the company is not for sale.
Elvila: long term strategy targets west Europe retail
Elvila
Four furniture factories and 53 stores
2005 turnover: 120 million Euro
2006 forecast turnover: an increase of eight to ten per cent
Employees: 4,000 now. This will drop to 3,500 or even fewer, mainly in production.
Elvila is planning to distribute products to South America and to expand its retail operations, by 2010, to Germany, France and the Benelux countries, says the firm's president Viorel Catarama.
"I am not interested in opening in the Republic of Moldova, Hungary or Bulgaria because I consider that we have reached a level when we can compete on safe markets," argues the president.
Elvila started business in 1990 exporting antique motorcycles and cars before moving into selling and producing furniture. The company divided its activity between export and retail of its stock. Until two years ago 65 per cent of the business was export and 35 per cent sold on the domestic market. A higher volume of sales at home means this situation has now reversed.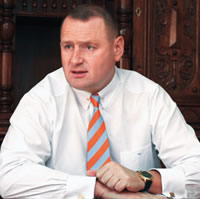 The Elvila Group, which has also dabbled in financial services, has around ten firms, four furniture factories and 53 stores, with a payroll of 4,000.
This is an enterprise a strategic investor could take interest in. "Everything is for sale," says Catarama, "pieces or the whole company."
Elvila exports mainly to western Europe but also towards the Commonwealth of Independent States, Canada, USA and the Middle East. "We are trying to enter the South American market by the end of this year," says Catarama.
Recently, the company has invested ten million Euro to improve technology and environmental protection to conform to EU norms. Elvila is also expanding the store network. Today it has 53 stores in Romania and intends to open 100 by 2009. Bucharest will see two more Elvilas added to the present two. The investment for a store is around three to five million Euro and, in most cases, the company buys the land where the store is built.
A strong leu has meant increased costs for selling products abroad, added to the increased labour costs and those for raw materials. "For exports after two years of regression, the market will stabilise and increase," predicts Catarama.
Wine brand Murfatlar targets Russia and China in export drive
Murfatlar
2006 forecast turnover: 36 million Euro
(a rise of 20 per cent on 2005)
Vineyard size: 3,000 hectares
Production of grapes 2005: 18,000 tonnes
Production 2006: 25,000 tonnes
Local market leader Murfatlar has a 32 per cent share of the domestic wine sector and is looking to expand its exports, with Russia and China as important targets.
"Focusing on the external market represents the next level in our long-term development strategy," says Murfatlar CEO Cosmin Popescu. "Export expansion is a high priority for Murfatlar for the following period. The main markets we target for exports are Russia and China."
At present the firm exports under its label in over 15 countries, such as UK, Germany, Finland, Denmark, Israel and Japan. The American market is also important for Murfatlar, for which the firm has made a specially-designed variety. Next year the firm anticipates to export 20 per cent of its stock.
Problems that the Romanian wine sector faces include the condition of vineyards and low efficiency in production. "The state support is also very poor in incentives, export grants and non-refundable funds," says Popescu. "Moreover, the image of Romania as a wine-country is rather negative, with a low reputation on the external markets, due to low quality exports during the 1990s."
Domestic wine growers count for around 90 per cent of wine sold in the shops. Along with Murfatlar, local firm Jidvei has 15 per cent of the market and Cotnari 13 per cent.
But EU accession should mean increased competition on the wine market with a boom in brands from the big three wine nations: Italy, Spain and France.
"This fact is not necessarily bad, because it also represents a lever in the market growth," says Popescu. Murfatlar has prepared for this situation by investing over ten million Euro in technological improvements.
"We have worked a lot in creating, developing and bringing the brand at this present level and therefore we don't intend to sell," says Popescu. "We will continue our development strategy in the following years."
This year's climate has seen a bumper crop for wine growers and Popescu believes a five to ten per cent increase in the domestic wine market is a "reasonable" estimate.
Farmec boss: Gerovital is not for sale
Farmec
Cosmetics company
Started activity: 1885
Employees: 700
2005 turnover: 16 million Euro
Gross profit: 1.6 million Euro
Private cosmetics firm Farmec, which owns the global moisturiser Gerovital, will invest ten million Euro to modernise its production units by the end of 2010.
This year the company invested 3.5 million Euro in arranging the cosmetics production units, warehouses and purchasing new packaging equipment.
"We are aware of the fact that the accession to the European Union will create a more severe market but I am convinced that Farmec will maintain its position," argues Liviu Turdean, president of Farmec. "We have been seeing lately an increase in mainly foreign competition on the market." Turdean expects this to continue.
He says the company is not for sale. "Our main objectives are new international markets," says Turdean. "Also opening new branches abroad and cooperation with international cosmetics companies."
Cuprom targets Europe-wide copper mining acquisitions
Cuprom
Copper wire and rod and cathode producer
Predicted turnover
2006: about 153 million Euro
2007: about 383 million Euro
Number of employees: 600
European manufacturers' decision to outsource much of their production to Romania has boosted local suppliers of essential metal-based products. Copper rod and wire and cathode producers Cuprom has now reached the size where it is interested in investing further up the supply chain.
The firm, which has two large production facilities in Zalau, Salaj county and Baia Mare, Maramures, is looking to invest in mining and smelting operations both in Romania and abroad.
"Our intention is to grow not only organically, but also by acquisition," says chairman of the board Horia Simu. "The basis for our expansion is to go upstream, to extract and process rather than only process."
In Serbia, Cuprom had submitted a bid for a Serbian copper complex RTB Bor, valued in the hundreds of millions by the time we went to press. In Romania, Cuprom has also submitted bids for a cooperation agreement for two Romanian mines in Abrud and Moldova Noua. "The first step will be to attract financing and upgrade equipment and invest in the mines," says Simu. "A lack of investment has pushed back production efficiency."
Such acquisitions will give the business "more stability" argues Simu, as the firm will not have to depend on third parties. "Investing in mining is a long term project," says Simu. "We are looking at 15 or 20 years plus to recover our investments. It's a real commitment."
Rival copper rod and wire suppliers from the EU have entered on the Romanian market in the last two years. But many cannot relocate all their operations to Romania, argues Simu, because the investment to build up the facilities from scratch is quite high. He does not expect this in the production of cathodes.
With a project for expansion, Cuprom is not likely to be up for sale. "Every investment we wanted to do was quite welcomed by the banking community," says Simu. "So far haven't felt need for an equity partner."
The company recycles used copper from Romania and neighbouring countries, which it transforms into wire for cables, harnesses for sectors such as automobile, electronics, telecom and energy. Around 20 to 25 per cent of production is exported to the EU.
"We need a broader base of raw materials to capture as much of the market as we can," says Simu. "The market is growing significantly, with a lot of relocation of industry in central and eastern Europe. The rhythm of growth of copper consumption in Romania is 15 per cent year on year. We expect that to continue next year."
The firm plans to increase its production of copper cathodes in Baia Mare from 40,000 to 60,000 tonnes per year, after around a 15.4 million Euro investment in the plant, which plans to be complete my the middle of 2007.
In Zalau the company plans to increase its production of copper rod and wire from 70,000 to 100,000 tonnes in the next two years.
Fildas: large pharma and cosmetics firms could double business by 2011
Fildas Trading
Established: 1991
Owns: pharmacy retailer Catena, which it franchises, with more than 120 branches and TV station Senso
2005 turnover: 105 million Euro
2006 forecast: 140 million Euro
Trading company Fildas, which imports, produces, distributes and sells pharmaceutical products, cosmetics and some foods, is not for sale, says president Anca Vlad.
"We are currently investigating the possibilities of expanding in the Balkans although the Romanian market still has the most interesting potential," she says.
Fildas Trading has pr-epared all year long for EU accession by reviewing its procedures and implementing corporate governance principles. "Our market is already competitive, but horizons will expand as well [in the EU]," argues Vlad.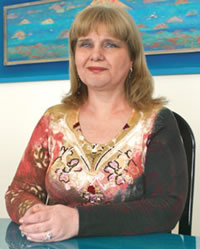 Recent developments in pharma locally include the sale of chemist chain Farmexpert to German Anzag, while slowly most of the local pharma producers are being snapped up by western firms. "These processes are in the European trend and did not take us by surprise," says Vlad. "For the next two to five years the anticipated market growth [in pharma and cosmetics] will allow the main players to develop to European standards and double their business. There are a lot of international players who have waited for Romania's EU accession. I think there will be a lot of novelties in all wellbeing products and services."
Polisano aims to sustain rhythm of organic growth
Polisano
Pharma distribution company
Owns one distribution centre and nine warehouses
Also owns a private clinic in Sibiu and Bucharest
2005 turnover: 108 million Euro
2005 gross profit: 12 million Euro
Forecasts for 2006: 25 per cent increase in turnover
Employees: 380
Domestic companies are strong in the distribution of pharmaceuticals. Along with market leader Relad, third locally is Sibiu-based Polisano.
Between 2007 and 2010 the company, which last year posted an 108 million Euro turnover, intends to consolidate its position as a major distributor of medicines to pharmacies and hospitals, with a focus on organic growth.
"We do not exclude other strategic options which can consolidate our position in the rankings of pharma distributors," says general manager Ilie Vonica. "We are mainly focused on the internal market, but do not exclude international expansion either."
Next year Romania will need to introduce GDP (Good Distribution Practices) which means companies have needed to invest heavily this year.
"As an example, this year our investment budget is 6.3 million Euro, out of which 25 per cent is to upgrade the warehouses to GDP standards," says Vonica.
The pharma market has seen increased interest from abroad, with Czech Zentiva, Icelandic Actavis and Indian Ranbaxy all entering the market in the last 18 months.
"This year was marked by the appearance of new international players which can only confirm Romania's attractiveness," adds Vonica. "In the legal field, the package of laws tackling reforms in the health system, including the draft pharmacy law, made an impact as well."
Still, difficulties for all players in the pharma market include the fact that the Government has underestimated the amount of the health budget needed for the population.
"This lead to major financial difficulties caused by late payments. These affect all market players, but especially producers and distributors," says Vonica. "With Romania joining the EU it will be easier for European producers to register new products, which will lead to an increase in medicines on offer."
Siveco looks to list on the stock exchange by 2011
Siveco Romania
IT company
Established: 1992
2005 turnover: 29 million Euro
Employees: 560
Strong local player in the IT field Siveco has already sold a minority stake to foreign investors and is now looking to the stock exchange.
"Siveco will become a listed company in the next four-five years," says Siveco Romania general manager Irina Socol.
IT giant Intel and Polish investment fund Enterprise Investors became shareholders in Siveco following last year's capital infusion worth around 9.5 million Euro for a 32.5 per cent stake.
"Since then we have opened the road to serious investments in our field of activity and it is our duty to remain on top and prove we can become a regional leader," says Socol.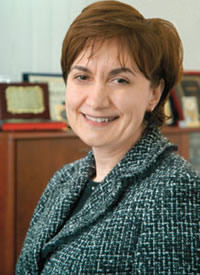 The IT firm, which provides IT management and data solutions for private and public entities, such as education and administration, has won several international auctions and signed contracts abroad to invest in similar companies. "We believe Siveco will become a respected brand in the region and will be a credible ambassador for Romanian technology in the EU," she says.
With the accession in 2007, Socol believes the significant increase in competition will not be at the expense of Romanian firms.
"The IT field will not suffer much, as Romanian software companies have shown they have potential to survive," says Socol.
The accession should also mean an increase in quality and more investment in IT research and development. "In these circumstances, outsourcing [of IT services from western countries to Romania] does not have a future any more," says Socol. "In our field we are accustomed to compete with some of the most well-known multinationals."
A more enlightened management in top companies will allow Romanian software firms to develop more tailored solutions, in say, databasing or data management and payroll, allowing these IT firms to develop in parallel with the maturing of the local business environment.
"In five years, we will see at least five software companies listed on the stock exchange, and Romanian firms in the field will hold a big chunk, probably over 25 per cent, of the regional market," she says.
IT market still balances cost with quality
Romsys
IT integrator for public and private sectors
Established: 1993
2005 turnover: 34.8 million Euro
Employees: 220
With Romania still seeing rapid growth in its IT sector, more international companies in the field are looking to this country, says Daniela Nichita, marketing director of integrated IT solutions provider Romsys.
There are many important names in IT, such as Microsoft, Hewlett Packard and Oracle which have opened regional centres.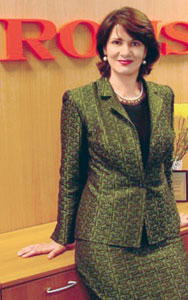 "This market is still cheap, but I think its professionalism and quality output is another very attractive argument," she adds. "Moreover, we feel the involvement of the authorities in the field in supporting the IT system in Romania. There is increased interest for Romanian companies, not just for foreign ones."
Romsys, which kicked off local operations in 1993 with just five people, is now a NATO-certified company and an expert IT company in e-health, says Nichita. "We were very surprised in a positive way by the demand from foreign companies which want our expertise in developing projects both here and abroad," says the marketing director.
The 34.8 million Euro company is not for sale, says the marketing director, neither does it have any intention of becoming a listed company.
Report by Corina Mica, Ana-Maria Smadeanu and Michael Bird
What will happen in the next five years?
"Romania currently has the resources to grow by more than ten per cent per year, which means that in the next eight years Romanians could live as those in the west," argues Dinu Patriciu, CEO of Rompetrol, the largest Romanian-owned oil company.
While most may not share his optimism at Romania's ability to capitalise on its own resources, there is a feeling that strong growth of five per cent is still possible and achievable, although the market is as unstable, unpredictable and littered with hurdles as a drive through a Carpathian mountain road.
"Romania can't reach higher levels than today on its own means," says Dan Ostahie of Altex. "It needs to attract energy from outside to maintain its rate of growth."
This means a combination of foreign investment and the mechanisms in place to absorb the EU's billions of structural funds. "At the beginning there will be some inertia," he says. "This happens when a system moves on to the next level. Then there will be an increase and we will reach a maximum speed in 2009 or 2010."
After this the slowdown will arrive, as Romania aligns with the Euro, due for 2012 to 2014, according to the Central Bank.
"Many small companies will suffer a great extent from the 'integration shock'," says IT firm Siveco's general manager, Irina Socol. "This has happened in all post-accession countries. It will not be a very pleasant process, and the resettlement of the internal markets will affect medium and large companies as well."
President of furniture retailer Mobexpert, Doru Viorel Sucu, argues that the Romanian market has reached a maturity point in which major changes or fluctuations are not possible any more.
"This means the market becomes more and more interesting for European producers and retailers who are not here yet," he adds.