Holding fast
Romania has witnessed more investment from Austria than from any other country. But with a potential shortage of labour on the market, is Romania becoming a victim of its own success?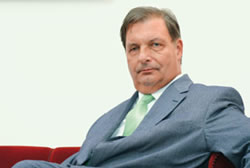 "I am a big fan of Romania," says Austrian Ambassador Christian Zeileissen who, after five years in his role, has seen a reversal of fortune in the country.
"In 2001, when I took on the post, there was a predominantly negative view of this country," he adds. "First and foremost from Austrian companies which were reluctant to run their business here."
But this changed over a short period.
"Now all companies are happy with their businesses and there are no more problems," says the Ambassador. "The general pessimism and scepticism which was typical in Romania in the 1990s is now much less present."
Commercial counsellor Walter Friedl has also seen a faster than expected development, but still has a couple of battles to fight.
"There are not enough people to work to help grow the economy," says Friedl.
TRADE TALK
Austria: Romania's top foreign investor
Investment in Romania: almost ten billion Euro (direct and indirect)
Over 4,000 Austrian companies registered
2005 Exports from Romania to Austria:
736 million Euro
2005 Exports from Austria to Romania:
1.438 billion Euro
Top exported Romanian goods: electrical wires (car industry), shoes, textiles, wooden products
Top imported Romanian goods: automotive products (electrical), machines, tractors, cars, tyre rubber
Top companies include: OMV (Petrom), Erste Bank (Banca Comerciala Romana), Raiffeisen Bank, Strabag, Volksbank
A shortage of an available work force could hamper more Austrian firms starting greenfield investments in this country.
"Nobody comes to Romania to work now, instead people just go abroad to work," he says. "Those who come back to Romania from countries such as Spain or Germany start their own business. In these circumstances, there is no personnel available, at any level."
Zeileissen thinks the phenomenon started in 2002, when many European countries lifted their visa regimes and Romanians could travel to new places.
Around two million Romanians are working abroad. This is almost one third of the available labour force.
"It's no wonder there is a shortage of staff," the Ambassador says.
But with Romania entering the EU on 1 January 2007, Austria is not concerned it may face a massive influx of work migrants, like some in Germany fear.
"Romanians do not have a particular interest in working in Austria," says Zeileissen. "The language is still an impediment, because we are not talking about highly-trained people who speak one or two foreign languages, but about common people, for whom this is a problem. It's only natural then that these kind of people orientate towards Latin countries, like Spain and Italy."
Moreover, the Ambassador says, by joining the European Union, Romania becomes equal in rights with all other member states.
"There is this temporary monitoring system in place, but that can only work with the cooperation of the Romanian authorities," he says. "Everybody will become used to Romania being a member of the 27-bloc, and there are two elements that are at this point of interest – the Schengen system and the adoption of the Euro."
It will take some time until Romania adopts the Euro as its national currency, probably between 2012 and 2014. Meanwhile the Ambassador says the Schengen system – which allows the disappearance of borders between many European countries – could come in place sooner than expected, even at the same time as with the ten countries which joined the EU in 2004. "This could be as soon as the end of 2007 or as late as 2009," argues Zeileissen. "If there is a postponement for countries like Hungary and the others, Romania and Bulgaria will join Schengen at the same time."
The commercial counsellor is still impatient for further development.
"This market is wonderful, but it does not move," Freidl adds. "Moreover, there are not enough EU experts to advise and there is still heavy bureaucracy. The forecast eight per cent economic growth is not enough. It can be higher."
By Corina Mica
Power hub
PETROM
Member of the oil and gas
OMV Group
Romania's largest company
Active in: exploration and pro-duction, refining and petroche-micals, natural gas, retail.
Estimated oil and gas reserves: one billion barrels of oil equivalent
Annual refining capacity: eight million metric tonnes
Around 550 filling stations in Romania and 82 filling stations in the Republic of Moldova and Hungary.
2005 turnover: 2.97 billion Euro
2005 EBITDA: 766 million Euro
With a target to become the leading integrated oil and gas company in south-eastern Europe, Petrom, part of the OMV Group, is aiming to continue international development and position itself as an OMV hub for the region.
"The strategy for 2010 is to transform Petrom from a national oil company into a regional leader," says Petrom CEO Mariana Gheorghe.
Petrom will invest one billion Euro in Ploiesti-based Petrobrazi refinery by 2011 and the capacity will be expanded from 4.5 million tonnes per year to six million tonnes per year. Meanwhile the diesel output should increase three-fold to 2.1 million tonnes. In the Pitesti-based Arpechim refinery, the company will direct investments to improvements in energy efficiency and product yield.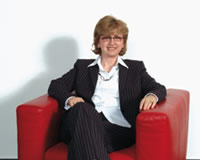 In retail, Petrom also aims to remain Romania's market leader in petrol stations, with a market share of 35 per cent.
While in exploration and production (E&P), the plan is to stabilise production of fuel at 210,000 boe/d (barrels of oil equivalent per day) and increase international production to 70,000 boe/day.
Taking chances
Banca Comerciala Romana
Taken over by Erste Bank, for 2.2 billion Euro
Country ranking: 1st
2005 total assets: 9.07 billion Euro
2005 net profit: 167.3 million Euro
Number of outlets: 454 (including 41 county subsidiaries)
"In Romania you will find the greatest opportunity for the highest economic growth in the whole of central and eastern Europe," says Erste Bank's head of group strategy, Manfred Wimmer. "Therefore, we and many others are there trying to boost development."
The Austrian group has certainly acted on its opinions – having just completed the 2.2 billion Euro takeover of Romania's largest bank, Banca Comerciala Romana (BCR).
"We plan to bring to Romania all the products, such as pension funds and investment funds, we offer in the other countries where Erste Bank is present," he adds.
In the future Wimmer believes that the market will be dominated by a few financial supermarkets, such as BCR.
Erste Bank's general short and medium term plans include the integration of BCR in Erste Bank Group systems, such as controlling, risk management and treasury.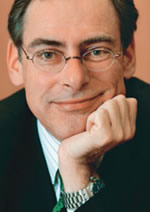 There will be no change in name or re-branding of BCR for at least three years, says Wimmer, but the inclusion of Erste in the logo looks likely.
"Its optical appearance can be changed in order to show it's a part of the EB-Group," he says. "Until now it has been Erste Bank's policy to use strong local brands and BCR is recognised as the third strongest brand in Romania. Furthermore, if you have the luxury of having the name of the country in you brand (Romana) you have a tremendous advantage in positioning yourself. It would not be clever to give that advantage away."
Space remains
Raiffeisen Bank Romania
Local ranking: 3rd
End June 2006:
Total assets: 3.19 billion Euro
Client deposits: 2.23 billion Euro
Net profit: 17.5 million Euro
Despite over 30 foreign banks in Romania and fears the market is over-saturated, there are still international banks which want to gain entry on the Romanian market, argues Steven van Groningen, president and CEO of Raiffeisen Bank in Romania.
"This process will only speed up now that Erste Bank took over BCR, and BRD – Groupe Societe Generale and ourselves are well underway on staying the top players," he adds. "Such banks want to gain a strong presence in Romania. Banks that are already here and want to gain a stronger position will try to maintain and improve that position, while the smaller ones will have the choice to invest a lot or regroup and tackle niche markets."
Van Groningen adds that in four to five years it will be clearer who will be the winners and losers in the race for a stronger position.
In the near future the bank intends to add 100 more branches to its network, which will bring the total to 350-400 branches by the end of 2008.
Credit in the house
Raiffeisen Banca
pentru Locuinte
Savings and housing bank
End June 2006:
Total assets: almost 62 million Euro
Total savings from clients: 41 million Euro
Average credit: 5,600 Euro
More than 9,000 full and part time staff
Raiffeisen Banca pentru Locuinte (RBL) has tapped into the credit market, with its clients now offered a credit with a fixed interest rate of six per cent per year.
"We tried to design the crediting offers so that our clients can access an inexpensive crediting source," says RBL President Ionut Costea.
Customers who have saved at the bank for up to 18 months can then apply for the credit.
The bank has also launched an intermediary credit for those that manage to save a minimum of 50 per cent of the value of the contract, but did not save for 18 months.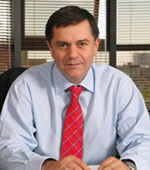 "In these cases, the credit is given with a fixed interest rate of 7.5 per cent," adds Costea.
Established in Bucharest in June 2004, RBL has opened local representative offices in the past three months in Iasi, Cluj-Napoca, Sibiu and Timisoara.
The bank plans to open a maximum of two more rep offices in 2007. At the moment, it has its own network, offices in 100 of Raiffeisen's banks and several partnerships including around 40 in post offices in Bucharest and Timisoara.
Housing bound
Volksbank Romania
Total assets: around 950 million Euro
Rank locally: 11th
End 2006 planned total assets: one billion Euro
Total loans: 630 million Euro
2006 budgeted IAS profit: 14 million Euro
Number of branches: 66 own branches, 38 under franchise
Volksbank Romania is focusing locally on private individuals, micro-enterprises, SMEs and corporations, not multinationals, says president Gerald Schreiner.
In the near future, the bank plans to expand its retail strategy and sees a huge potential in the mortgage market.
"Romania is more secure than other eastern European countries," Schreiner says. "It is a very highly educated country. More foreign investors are here and more expats who promote a stable development of the country."
Moreover, Schreiner says Romania has the potential to be more important than Austria itself, at least for the survival of Austrian companies.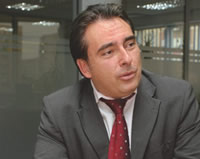 Volksbank plans to open at least 20 more branches nationwide by the end of this year. The bank is also franchising the right to operate a banking outlet under the Volksbank name. Now it has 66 own branches and 38 under franchise.
"Hopefully by the end of the year we will have 80 branches and 50 franchises," says Schreiner. "Next year we plan to open 50 new branches and 50 new franchises, which will bring the total number of outlets to 230 by the end of 2007."
The bank has a strong presence in the local mortgage market, and Schreiner sees tremendous development potential in this sector.
"Now there is a two per cent ratio of mortgage loans to GDP in Romania," he says. "In Bulgaria this is about 4.9 to five per cent, Hungary around ten and the Czech Republic 12. In western Europe it is around 30 per cent of GDP."
Local partner
Dexia Kommunalkredit Romania
Specialist in public finance
Established: 2005
Total managed assets: 135 million Euro
Employees: ten
Since kicking off local operations last year, Dexia Kommunalkredit has so far taken care of over 130 million Euro in public finance, mainly to local authorities.
Interest from state authorities in public finance has so far exceeded the expectations of the bank.
"The financing needs are very present, especially from local authorities," says CEO Roxana Lazar. "We are interested in large infrastructure transactions, over ten million Euro, pan-European projects, large municipalities with good execution accounts, well managed, with a clear strategy on investing in top priority fields and co-financing projects partially granted by the EU."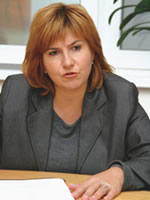 Projects ran by the bank locally include loans to the Mures County Council, for the rehabilitation of the country's infrastructure, a participation in the Eurobonds issue of Bucharest municipality worth 70 million Euro and five million Euro of a 20 million Euro syndicated loan granted by the European Bank for Reconstruction and Development to Arad. The bank also granted a loan of over 33 million Euro to the Romanian Government to modernise the communication network and develop a national system for the Ministry of Internal Affairs to keep track of ex-convicts.
Insurance: still young
Generali Asigurari
Insurance company
2005 total gross written premiums: 36.03 million Euro
2006 forecast total gross written premiums: 68.1 million Euro
Employs: 310 people
In the number of products and services on offer, the insurance market can be called mature, says Tudor Moldovan, general manager of Generali Asigurari.
However, if one considers the youth of the market (a mere 17 years old), he says both its size and its mentality have a long way to go until becoming mature.
In the mid-term there are many chances for development.
"There are opportunities on all levels of the insurance market – products offered, number of people who take on insurance policies and the amounts insured - and they are limited only by the pace of economic growth," says Moldovan.
However he says there are a large number of insurance companies active in an economy which has its limits and a low number of people active in the labour market.
"A negative factor in Romania is that people's mentality has failed to adapt to the economic changes this country has seen in the past decade," he says. "The general trust in insurance in Romania is way below the level of western countries, both because of this country's past and the low purchasing power."
This year has been marked by an increase in the volume of the written premiums, as well as the development of the private pension system.
"Once we enter the EU, we may see accelerated growth in some areas of the market," Moldovan adds. "We expect a boom in private pensions and health insurance."
Discipline demand
Grawe Romania
Insurance company
Acquired Sara Merkur in 2005
2006 half year gross written premiums: almost 6.5 million Euro
2006 half year gross profit: 1.5 million Euro
Employees: 40 in head office, around 600 full-time agents
Peter Kasyk, general manager of Grawe Romania, feels a bit nervous about the evolution of the local insurance industry.
"The life market seems to be more or less mature, but, in the non life market, maturity still does not exist, there are still too many different intentions around," he says. "Only when we will see more discipline from some market players will the Insurance Supervision Commission (CSA), the players themselves and the clients be able to sleep better."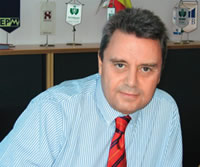 With Romania joining the EU in 2007, there is a call for discipline in some market segments, according to Kasyk.
"I hope that the car insurance business will start to become more civilised, so we can develop something comparable to the western markets in two or three years," he says.
There is also the possibility for insurance companies to join the pension funds market.
In life insurance, Grawe hopes to gain a five per cent market share and rank sixth locally.
Leasing alternative
Porsche Bank
Number of financed sold units in 2005: 14,000
Forecast for end of 2006: 19,000 cars
Employees and financial consultants: 109
Porsche Bank lends money to customers who want to purchase cars from Porsche Holding and Volkswagen-Audi Group, which includes Seats and Skodas.
"After Austria, Romania is the second most important market for Porsche Bank," says Gunter Konig, director of Porsche Bank Romania. "We overtook Hungary last year."
By the end of 2006 the bank expects to finance 18,000 to 19,000 cars with a total value of 368 million Euro.
Until now, the legal situation was in favour of leasing (hire-purchase), but starting in 2007, Konig says this option will become more expensive – due to new legislation.
For leasing, the monthly income of private individuals will have to cover twice as much of the value of the credit as before.

"Leasing will be more selective than before," says Konig. "But it is very difficult to come to a conclusion because I am sure the income of the Romanians will increase in the future."
About 80 per cent of Porsche Bank's customers are companies and the bank intends to attract more individual customers, especially through its Internet banking portal.
Porsche Bank also offers a buy-back system from its company Welt Auto, which takes back Porsche and VAG brand cars the owners have previously bought, which can act as a deposit for a new car.
"I think more people will turn to quality second hand cars because there are less new cars one can now buy with a small amount of money," says Konig.
Though Romania is a more successful market than Hungary, there are still some services that Porsche does not have in Romania, including Rent-a-Car. But Konig says that car rental is not a priority for Porsche in Romania yet and does not expect it sooner than 2009.
Tough learner
Raiffeisen Leasing
Leasing company
16 local offices
Concluded 3,500 contracts in the first nine months of 2006, total value more than 116 million Euro
2006 forecast value of financed goods: 160 million Euro
2006 forecast net profit: six million Euro
Romania's leasing, or hire-purchase, market is more prepared than it may be aware to join the larger EU family, argues Mihaela Mateescu, general manager of Raiffeisen Leasing.
"The leasing market in the European Union has not seen as many fluctuations as the Romanian market which, by experiencing all these, has become stronger and more mature," she says.
Mateescu says leasing firms have learned valuable lessons from the economic turmoil the country has lived through. "Of course, they are less accustomed to the tougher rules and regulations in the European Union, but they can learn and adapt," she adds.
But its main disadvantage is that due to Romania's rocky economic history, the youth of the market and the new regulatory framework, leasing is more exposed to unquantifiable risks and hence more vulnerable.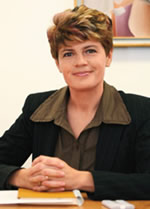 The next areas to develop include equipment and real estate leasing.
"Equipment will be needed in all fields, be they infrastructure, food industry and/or printing," she says. "Agriculture could also be of high interest."
Operational leasing – renting a product without intending to buy it outright – has not taken off yet in Romania.
"This has not been a priority, owing to factors such as internal flexibility, cost evaluation policies and/or partnerships with certain suppliers," says Mateescu. "Operational leasing in Romania stands at about five per cent of the entire leasing market. In the future, though, it may develop more, Raiffeisen Leasing is looking at this in the medium term, in two to three years. When we see demand on the market, one has to think about offering this service."
Equipment rules
Volksbank Leasing
Leasing company
Total financing granted to clients since entering the market: 400 million Euro
More than 16,000 clients
2005 volume of financed goods: 115 million Euro
2006 forecast volume of financed goods: 175 million Euro
Ranking: fifth
Number of outlets nationwide: 12
Romania is following the same path as the Czech Republic, Poland and Slovakia, says Volksbank Leasing's administrator Razvan Diaconescu.
"As a development trend, we see a switch towards the industrial equipment segment, especially trucks," adds Diaconescu, "as well as real estate leasing, with a slight decrease in the car leasing segment, because bank credits are becoming more affordable."
Volksbank Leasing now focuses on providing financial leasing services in the fields of cars, industrial equipment and trucks, but not operational leasing.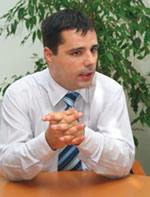 "At this point we do not feel there is enough demand for operational leasing in Romania," argues Diaconescu. "There are estimates by the Association of Leasing Companies in Romania (ASLR) that operational leasing stands at five per cent from a market of 2.5 billion Euro, but I say it is in fact three per cent. And if we see a mass interest in operational leasing it would be OK as a move, but when you're a general leasing firm, the project is too small."
There are now about 20 per cent of all companies that hold almost 80 per cent of the total leasing market, while the rest of 80 per cent hold 20 per cent of the market.
Property potential
Immorent
Leasing company, part of Erste Group
Specialised in real estate leasing
Established in Romania: 2005
2005 turnover: 16 million Euro
2006 forecast turnover: minimum 25 million Euro
Employees: ten
Real estate leasing firm Immorent, part of the Erste Group, is focusing on office and residential projects in Bucharest and cities nationwide.
"We are also looking at Constanta for office and logistics projects and to Timisoara in office and residential," says managing director Harald Trinkl.
So far this year, the company has financed three projects valued at almost 13 million Euro in total.
This includes a construction for Belgian manufacturer GDM Electronics in Baiculesti, Arges county and a second for a plastic homewares firm in Mogosoaia, Ilfov county.
The managing director says the firm will focus on real estate leasing and project development in its second year of operation.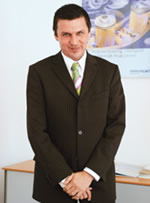 "Our first property acquisition will hopefully take place by the end of this year or the first quarter of 2007 at the latest, in Bucharest, both office and residential," says Trinkl.
On a sector where leasing for real estate approached 50 million Euro out of a total of almost 2.5 billion Euro for the entire leasing market, Trinkl says Immorent is on track to attain its target to be market leader.
The company also manages the CEE Property Investment fund, which acquired Novotel Hotel on Calea Victoriei in October. With its parent firm Erste Bank now in the middle of merging with BCR, Trinkl says Immorent will not merge with BCR Leasing.
"It is important to have Immorent as a specialist for real estate and project development in the group, by itself, not merged with another company," he adds.
Bound for land
Europolis
Real estate investment fund
Total investments in Romania: 175 million Euro
Number of employees: six
Investment fund Europolis last January entered the Bucharest market by purchasing Europe House on Blvd Lascar Catargiu and Cefin Logistics Park on the Bucharest-Pitesti Highway - for a total of 175 million Euro.
Now the fund is looking at the land market.
"We intend to become developers as well, but only for our projects," says Stefan Gheorghiu, managing director of Europolis in Romania. "We target investments in logistic parks, office buildings and commercial centres."
In the future, Europolis intends to invest in all of Romania's large cities – those with more than 120,000 inhabitants.
"We are quality-oriented and we look out for big projects only," says Gheorgiu. "Starting next year, our priority is to become a developer, but this will start only after we've purchased some land.
Building blocks
Baumit Romania
Constructions materials firm
25 per cent turnover increase by the end of 2006
Total annual production
capacity: 300,000 tonnes (dry mortar), 12,000 tonnes (decorative plaster)
Employees: 150
Construction materials firm Baumit has spent this year improving the production capacity at its dry mortar factory in Teius, Alba county.
The facility produces 200,000 tonnes per year and required a total investment of almost ten million Euro. Baumit also has a dry mortar factory in Bucharest.
"We are looking to extend our mortar factory network in the future and we may open another one in Bucharest," says Laurentiu Lupusor, general manager of Baumit Romania.
Prices for construction materials should rise in the near future.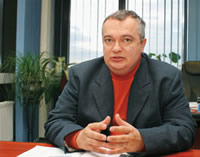 "From our international experience, prices will increase, but not more than five to ten per cent," says Lupusor. "It depends a lot on whether energy or concrete will become more expensive."
Baumit Romania estimates an increase of 25 per cent in turnover by the end of 2006 and a more stable increase in 2007 of 15 to 17 per cent.
Currently, 15 per cent of Baumit Romania's turnover comes from export. The company's main clients are Bulgaria, Serbia, Turkey, Greece and the Republic of Moldova. "We intend to increase our exports," says Lupusor.
Land options
Wolf Theiss
Austrian law firm
Entered the market: end 2005
Staff: three partners, five senior associates, and 21 lawyers
Clients include: HVB (merger with Banca Tiriac), Coca-Cola Hellenic Bottling Corporation
'I want to invest in the real estate sector' is the most common query lawyers Wolf Theiss hear from prospective clients.
"They want to know how to set up a company in Romania to buy land, how to develop a project, the cost obligations, the liabilities involved and the fiscal obligations," says Wolf Theiss Romania managing partner Bryan Jardine. "Everyone wants to get in on the game."
This market has exploded in the last couple of years with companies from the west and east looking to take advantage of the boom.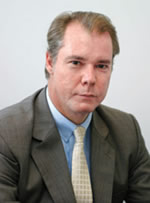 "Investors are buying greenfield sites, converting them into residential, commercial or logistics centres or buying existing buildings and renovating them into shops or offices," adds Jardine. "Others are buying land in order to 'land bank' and anticipate the wave of increasing real estate prices expected to accompany EU accession."
Jardine believes that there will likely be 'a little bit of a correction' on the Bucharest real estate market, 'but not a collapse', and expects that once many of the new proposed developments come onto line and supply catches up with demand, the prices will adjust.
Vienna-based Wolf Theiss now has its second largest office in Romania - of nine in the region - where Jardine says around one third of his legal team is currently involved in various real estate-related matters.
The law firm remains active in the banking and financial sector and has also seen an increase in M&A, privatisation and private equity transactions.
"Now large strategic players, who in the past were dissuaded from coming to Romania because of the perceived country risk, are coming here," says Jardine. "The reward is still relatively great and the risk is diminished."
Euro hotspot
Schoenherr and Associates
Law firm
Lawyer to partner ratio: 32:4
Core practice: Arbitration and litigation, banking and finance, corporate and M&A, EU and competition, real estate, tax
Clients include: OMV/Petrom, Artima, BCR, Daimler Chrysler
Just returning from an investment conference pointing out the global hotspots for foreign investment, managing partner at law firm Schoenherr and Associates Romania, Markus Piuk, says that the only European country on the list, which included India, Dubai and Qatar, was Romania.
"Right now Romania has a unique window of opportunity to attract as many investors as possible," he says.
Compared to Bulgaria, Romania has the benefit of a larger market and a bigger urban centre in Bucharest – while Serbia is yet to consolidate its EU status.
"Nothing compares to these very close emerging markets," says Piuk. "There is some Romania hype in Austria due to Erste Bank's purchase of BCR and only positive reports in relation to OMV's shareholding in Petrom."
His next prediction for a boom is in small and medium-sized enterprises (SMEs) – particularly in the service industry.
"What most foreigners complain about is the poor quality of services from tourism to professional services," says Piuk. "A certain know-how and 'culture transfer' would help."
In Bucharest, businesses are now prepared to pay western prices for more efficient services, from couriers to office cleaning.
"In the Bucharest area you could start any business [in the service sector] and you would succeed," says Piuk.
EU accession will also make it much easier for foreign firms to open up business in Romania.
"Some years down the road we will see a lot of Austrian SMEs starting up here – particularly in the west of Romania, if not Bucharest. It is only five and a half hours' drive to Timisoara from Vienna."
The energy sector is also offering fertile opportunities for business.
With the need to make sure 5.75 per cent of its fuel consumption is from biofuels by 2009, Romania is now growing crops for the purposes of energy.
"In Romania there are huge surfaces of extremely good land," says Piuk. "[Crops for biofuels] probably won't be able to grow in, say, the Netherlands or UK, but somewhere else where land is cheaper and has a more favourable climate. It could be Romania if the politics does its homework, such as tax holidays or incentives to build up biofuel plants."
Sweet touch
Agrana
Sugar producer
Turnover 2005: 117 million Euro
Employees: 1,000
Entered the market in 1998
Sugar producer Agrana has seen last year's turnover increase to 117 million Euro and expects 2006 to rise even higher, but new EU regulations coming into force next year will limit the amount of sugar a country can produce and sell.
Now the firm is preparing to invest around five million Euro in a logistics centre on the outskirts of Bucharest, which Emilian Dobrescu, general representative of the company, hopes that by Spring time will be operational. This will have a capacity to host 5,000 tonnes of sugar.
The company has two main sugar brands in Romania, mass-market Coronita and premium Margaritar. Once Romania joins the EU, the manager sees a reduction in the domestic production of sugar. At present Romania is not agriculturally efficient in this field. The country produces three tonnes of sugar per hectare, while Hungary is producing double this amount.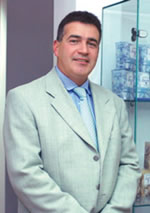 "From nine producers only two to three will remain," he says. "The sugar reform started in the EU this July and, on the Continent, a lot of factories have closed."
Agrana produced 280,000 tonnes of sugar last year– which it expects to yield this year. In 2007 Agrana will have lower sugar production because the company will work under a 'quota' regime now that Romania becomes part of the EU. The firm will also look towards new export markets outside of Europe, such as in the Middle East. This year Agrana exported eight to ten per cent of its production to Bosnia-Herzegovina and imported a small quantity from the Republic of Moldova.
Building up
Henkel and Henkel Bautechnik
Brands include Pur, Perrwol, Fa, Loctite and Ceresit
Total investment: over ten million Euro
Turnover 2005: 81 million Euro
Employees: 420 including Bautechnik
Although for the cosmetic sector, Henkel does not yet have a production unit in Romania, in 2000 building materials firm Henkel Bautechnik opened an adhesive factory for the Ceresit brand and last year opened its third production unit in Romania. Now the production capacity rises up to 200,000 tonnes per year of adhesives.
So far the company has invested more than ten million Euro in Romania.
Last year in total Henkel Romania had almost 81 million Euro in turnover - a 20 per cent increase over 2004. The local company ranks third in 30 countries the group is active, says general manager Liviu Sfrija.
Taking flight
Austrian Airlines
Active in Romania since 1959
Operates: Bucharest, Timisoara, Sibiu, Iasi, Cluj-Napoca
2005 net flown revenue: 60 million Euro
2006 forecast net flown revenue: 90 million Euro
Employees: 30
Airline company Austrian now holds a seven per cent market share of the local market, which the firm's regional manager for Romania and Moldova, Heinrich Vystoupil, sees as satisfactory, but worth improvement.
"There are more low cost companies operating in Romania which means increased competition, but at the same time brings in additional potential. More people start to fly," he says.
Austrian is flying to Vienna from Bucharest, Timisoara, Sibiu, Iasi and Cluj-Napoca. Constanta, on the Black Sea coast is arguably one missing destination, but the manager views things differently.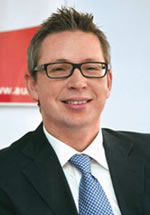 "We evaluated the market and Constanta did not seem to be the right option," he says. "It is close to Bucharest, there are not that many businesses there, there is more incoming traffic in the summer and no outgoing traffic the rest of the time. It was not a profitable move. Iasi, on the other hand, proved to be a great move, the right step to take mainly in business travel. Flights from Iasi are more than 70 per cent full, higher even than Sibiu."
Romania is one of the most important markets in the region, with more potential than other countries in the area, says Vystoupil.
"We may open another destination in Romania, but that depends on the industry as a whole," he adds.
Eastward bound
Cargo Partner
Freight forwarder
Set up: 2000
2005 turnover:
5.4 million Euro
2006 predicted turnover: nine million Euro
Regional offices: Otopeni, Bucharest, Constanta, Sibiu, Timisoara, Cluj-Napoca and Iasi
Employees: 72 (will surpass 100 by end of 2006)
Austrian freight forwarder Cargo-Partner is now looking to expand eastward to Moldavia.
The firm, which offers aerial, maritime and road transport to companies in field including logistics, retail, construction materials distributors, beer and wood, opened a regional office in Constanta at the end of 2005 and now sees Moldavia and the Republic of Moldova markets as top priority.
"We will open in Iasi on 15 November, and once that office becomes a success we will also go to Chisinau," says Cargo Partner branch manager, Kees Cramer.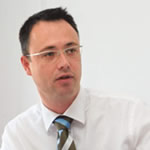 Cargo Partner also has a plan to develop a network of logistics distribution points in ten locations nationwide.
A green light for EU entry on 1 January 2007 should be good for logistics.
"The first effect was a clear change in attitude from the customs officials, they are more client-oriented," says Cramer. "I hope this is a true, structural change, and not just a showcase, because of EU pressure."
Open range
Porsche Romania
Importer of Volkswagen Audi Group brands
2005: Sold 32,000 units
2005: Turnover 550 million Euro
Forecast 2006: 40,000 units
Forecast 2006: Turnover 600 million Euro
According to Brent Valmar, general manager of Porsche Romania, 2007 will be busy due to new model ranges coming on the Romanian market and further development of the firm's dealership.
"We shall focus on dealer network strengthening and on customer satisfaction, therefore, services will be the main focus in the future," says Valmar.
New vehicles coming from the Volkswagen Audi Group to Romania include the utilitarian Skoda Roomster, the VW Crafter Van, the family car Seat Altea X and the Porsche Cayenne luxury SUV with a face lift.
Also the super sports car - Audi R8 - based on the spirit of the Le Mans race, will also be available in Romania.
Driving growth
Autoitalia
Official importer of Fiat, Alfa Romeo, Lancia, Maserati, SsangYong and Honda motorcycles
Dealerships: 25 (four more to open by 2007)
Employees: almost 1,000
Target sales end 2006: 9,000 units
Starting up in 1993 car importer AutoItalia only sold 89 cars, but 13 years on with a country now registering a strong growth curve, the picture is more promising.
The official importer of Fiat, Alfa Romeo, Lancia, Maserati, SsangYong and Honda motorcycles, has 25 dealerships in Romania, almost 1,000 employees and targets to sell over 9,000 units by the end of the year.
"We will open two new dealerships this year, another two in 2007 and we expect an increase in sales of ten to 15 per cent in 2007," says Herbert Stein, president and founder of AutoItalia.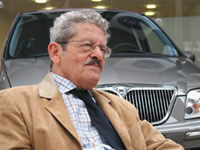 According to Stein the growth of Romania in the last years was powered by two engines: constructions and cars.
"Why cars? Because more cars brought more highways, hotels and petrol stations," says the president. "In Romania there is a density of less than four cars for 1,000 people, but I think in five to six years Romania will reach five to six cars for 1,000 people."
When Romanians decide to buy a new car, only ten to 15 per cent pay cash and leasing is still the favoured option.
IT: private sector increase
S&T Romania
IT solutions and services provider
Established: 1994
100 per cent owned subsidiary of S&T Group
Projects for the private sector are now preponderant in the IT field and will continue to lead following Romania's accession to the EU, says Bogdan Cocora, managing director of S&T Romania.
"We strongly believe these projects will continue to be the main driving force of the market," says Cocora.
Privatisation of utility companies this year and the need for companies to modernise their technology has seen an increase in the demand for services.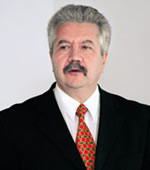 "Another fact which contributed to the development of the market was the increase in the number of requests, especially in the telecom and financial-banking fields," he says.
In the local market companies are increasingly integrating IT into their new business development.
"Those who have already begun this process will soon start to feel the benefits of integrating the IT infrastructure – hardware, software and services – in their overall company processes," says Cocora.
Taking note
Fujitsu Siemens Computers
2005 sold notebooks: 19.889, a 21.5 per cent market share
2006 forecast sales: an increase of 30 per cent over the previous year. Half year sales stood at 21,341 notebooks
2005 incomes:
34.03 million Euro
2006 estimated incomes:
44 million Euro
The lifting of taxes on plasma and LCD screens of 42.5 per cent once Romania enters the EU should help see a boom in sales of electronic devices on the Romanian market.
This should benefit Fujitsu Siemens Computers, which manufactures electronic notebooks in Germany and imports them to Romania.
"This will mean a significant change in prices," says Dragos Nicolaescu, head of the Fujitsu Siemens representative office.
Romania's IT market is different from many EU markets, says Nicolaescu.
"The IT buyers are not better or worse than in other countries but, because they have less money, they study the market more until they find a suitable price for what they want," he adds.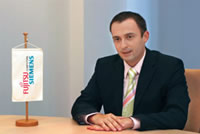 Fujitsu Siemens Computers opened a representative office in Romania in 2002 and currently has no intention of producing here.
"Since 2004 until the end of the second quarter of 2006 the firm has held the first position locally on the notebook sales for consumers segment," says Nicolaescu. "This is a market where competition is fierce. Fujitsu Siemens is not a cheap brand, and despite this, it has managed to keep its top place for the last two and a half years."
Another tendency in Romania is that, despite the number of computer users increasing, prices have decreased.
"Low prices will remain, but they cannot drop further," says Nicolaescu.
Wrapping up
Petruzalek
Packaging company
Turnover 2005: 4.8 million Euro
Forecast for 2006: six million Euro.
Total investment: one million Euro
Profit rate: between five and ten per cent
Employees: 45
Packaging company Petruzalek followed Metro Cash & Carry into the market – and as the retailer now turns over one billion Euro annually – the investment seems to have been worthwhile.
Next year the firm intends to invest around 1.5 million Euro in a new headquarters.
"We intend to build it somewhere around Bucharest after Romania joins the EU," says Cristian Orlanda, general manager of the company.
Though present for a decade in the country, Petruzalek has still not invested in Romania: the nearest production unit is in Hungary.
The packaging firm has six branches locally, in Bucharest, Oradea (including a 800 sqm warehouse), Cluj-Napoca, Bacau, Craiova and Constanta. Petruzalek has around 1,500 clients including Metro, Billa, Selgros and Carrefour.
In the packaging segment the firm has 60 per cent market share and is the local market leader in the polyester and clear plastic wrapping sector, says the general manager.
Pipe up your life
Pipelife
Pipe producer
2005 turnover:
eight million Euro
2006 forecast turnover:
ten million Euro
Total investment:
ten million Euro
Developing in line with the construction market, pipe producer Pipelife expects an increase in turnover of between 20 to 25 per cent in 2007 over its current predicted turnover of ten million Euro.
"Pipes are now a market worth 50 million Euro locally," says Bogdan Nitu, general manager of the joint Austrian-Belgian company.
EU-funded developments have helped see a boom in the market, with 80 per cent of Pipelife's works now part of projects financed by the European Union.
The company has a factory in Miercurea Ciuc with a production capacity of 8,000 tonnes per year of sewer, water and gas pipes.
Five to ten per cent of the production is exported from Romania to countries such as Bulgaria, Serbia and the Republic of Moldova.
The company has three warehouses, one in Cluj-Napoca and two in Bucharest and 40 authorised distributors.
Business interviews and
special report by
Corina Mica
Michael Bird
Mihai Alexandrescu and
Ana-Maria Smadeanu