Latin lessons
Spain is the closest country to Romania in size, patterns of development, manufacture and farming in the EU: it could be time to learn from its experience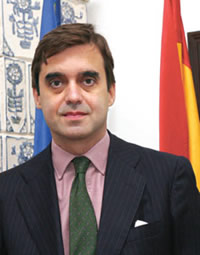 Psychology will help Romania when it joins the European Union
"Then the people will feel completely European. That changes everything," says Pablo Garcia-Berdoy, Ambassador of Spain to Romania. "Romania will have an umbrella which is Europe."
But this will not make major problems disappear overnight.
Issues include a failure by Romania to use EU funds, a creaking infrastructure and a workforce that seems to prefer picking fruit in Spanish fields to building roads in Transylvania.
When Prime Minister Calin Popescu Tariceanu visited Spain in June, he signed an agreement to help Romanian authorities absorb the structural funds, by learning from the Spanish experience. The visit also had as a goal to fight against illegal migration and organised crime, with agreements on police cooperation.
Spain has two similarities with Romania, says the Ambassador: both are borders countries that need to keep a connection with Europe's centre and the two are large countries, which makes life more difficult in areas such as infrastructure.
But bilateral business here is strong.
Spanish firm Sedesa has won the tender to rebuild the infrastructure of Bucharest's Historical Centre and Spanish construction group FCC, along with an Italian company, won the public deal to build the flyover crossing the Dambovita in west Bucharest to help ease traffic in the centre.
In agriculture many Spanish firms are buying or renting big plots of land in order to develop, particularly in cereal crops. But there are issues related to land ownership, which many former pre-Communist owners are contesting their right towards.
"This is maybe limiting the amount of investments that we have for the moment," says Garcia-Berdoy. "But as the situation of the properties is clearing new investments will come. Agriculture needs size in order to be successful."
By January 2006 there were 380,000 Romanians living legally in Spain. But estimates of the real number are much, much higher. Many of them are working in agriculture, restaurants, construction and housing. They are heavy contributors to the two billion Euro that Romanians abroad send home by money transfer every year.
Once Romania joins EU some foreign think tanks and vocal MEPs are expecting a boom in emigration.
The Ambassador doubts this.
"I think Romania will experience a boost in its economy and the chance of making a career in Romania will increase," says Garcia-Berdoy. "People will go abroad more often but not to remain. They will go to university or to work but only for a few years."
However, the number of Spanish living in Romania is few.
"The Spanish investor always has a Romanian friend working with him," says the Ambassador. "Romanians are directing the Spanish investments. There are a lot of local responsibilities. There are cases of former Romanian immigrants in Spain, who did a good job there, convincing important investors to come here."
Fields where Spain is effective but does not yet have a presence in Romania include telecommunications, construction and retail.
But Spanish companies are becoming more visible. In meat products, Campofrio is investing heavily and, in vehicle components, ACE has built its second factory close to Cluj-Napoca. Added to this is Rom Tatay in chemicals and wood processors Diana Forest, part of the Fadesa Group. There are now five other greenfield investments in the automobile industry from Spain, while many companies are buying land for cereal cultivation.
Tour guide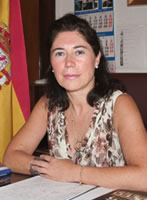 Now the attention is on the real estate sector and tourism.
"Spain is the second biggest destination in the world in terms of tourism and there are people coming to invest in this sector in Romania," says Rosa Sanchez-Yebra Alonso, economic counsellor at the Spanish Embassy. "Construction companies should come because our firms are well known in this field. The Spanish model is very useful for Romania."
In finance, there is no Spanish bank yet on the market.
"I would like to see banks here, that will make the presence more visible and will increase investment more," says the Ambassador.
The number of Spanish investors has maybe not justified the presence of a bank.
"I think that they may come if the number of Spanish investments increases," says Rosa Sanchez. "Caja Madrid is considering its presence here because it covers a lot of Romanian clients from Spain."
However, despite the strong bilateral travel, there is also no Iberia flight from Madrid to Bucharest, although there is a cooperation with Tarom.
"The airline is not present in central and eastern Europe," says Rosa Sanchez. "This is Iberia's strategy."
In eastern Europe, Romania is the third largest country where Spain invests.
"In two to three years, if the trend of investments and trade continues, I'm convinced that the quantity of Spanish investment in Romania will surpass that in Poland," Sanchez says.
But faster decision making in public projects is important, especially if the country wants to attract the best deals in infrastructure development.
"Romania has to speed things up," says Rosa Sanchez. "I don't think that taking three years to launch a tender for a European corridor or highway is the successful strategy for Romania, a country which needs to be more efficient."
Talking Spanish
A Romanian Cultural Institute will open in Madrid in the coming months with branches in other Spanish cities. "I'm sure it will be successful because there is a big demand for Romanian culture in Spain," says the Ambassador. "We have to make Spanish people know the Romanian culture." In Romania, the number of education institutions teaching Spanish is rising, but is still not as many as the Embassy would have wanted.
"My demand to the Romanian Government is to put more effort into Spanish teaching in schools," he adds. "It is in Romania's interest because Spanish, along with English, will open the labour market for Romanians."
By Ana-Maria Smadeanu
Slice of the market
Campofrio
Meat product manufacturer
Entered market: 1998
No of employees: 750
Turnover 2005: 30 million Euro
Forecast for 2006: 35 million Euro
Total investment: 15-20 million
Market share: seven per cent of the meat market
Price wars and promotions began the year for the local meat market, with producers and retailers desperate to sell more than their competitors at a cheaper cost. And as the year progressed, these promotions would not go away.
"I doubt that someone with a fair structure of prices could maintain a 30 per cent discount price for two months," says Ovidiu Wencz, general manager of Campofrio Romania. "Something is wrong here: either the initial price was too high or the cost structure is too flexible. Being a fair player you lose in terms of volume during these months and this happened to Campofrio because our price policy is honest."
Now Campofrio, which produces pork meat from its Tulcea base, will invest 12 million Euro in a new production unit near Bucharest, which Wencz hopes to start functioning at the latest in the second semester of 2008.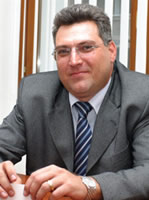 "This will help us vary production into such areas as ready made meals, fish and cured meats," says Wencz. "This will give us a flexibility which we are going to explore." The production capacity will be around 20,000 tonnes of meat per year
Campofrio kept its leadership on branded products segment in 2005 with seven per cent market share per total and leadership on the bacon segment.
The company has enlarged its cured meats range and has market-tested products from Spain's 'Cultura Carnicos', including Chorizo and speciality hams. So far, Palaciego Salami has attracted loyal customers.
Wencz believes these new products will compete well when Romania joins the EU and tax barriers to import end.
Venture game
GED Capital
Private equity fund
Entered the market: 1997 to manage the Romanian Post Privatization Fund
Now manages GED Eastern
Fund II
Employees: 12 in Romania and three in Sofia
Normally, private equity firms have a ten-year life span and this month is the tenth anniversary of the Romanian Post Privatization Fund, run by GED Capital Development. But this period can be extended if it is necessary for the firm to win a better price for its investments.
"It is under discussion whether or not we will extend it," says managing director of GED Capital Development, Robert Luke. "If we will, it will only be extended for a matter of weeks."
There are negotiations for the sale of stakes in four companies in the fund's portfolio: Continental Hotels, natural gas firm Vital Gas, Advantage Software and a small participation in a firm which records data transactions on the Bucharest Stock Exchange, Regisco.
The World Bank's investment arm, the International Finance Corporation (IFC) is interested in bringing 15 million Euro to a second fund worth 120 million Euro for Bulgaria and Romania and other neighbouring countries, GED Eastern Fund II, which GED Capital Development will manage.
There already are 100 million Euro worth of investment commitments to this new fund. "We have our final closing date on 5 November and, if we agree in all the legal aspects, they will join the fund," says Luke.
GED Eastern Fund II will target small and medium-sized companies in the advanced development stages and have growth potential.
"We are discussing with some companies and perhaps at least one, if not two, will be approved and completed by the end of the year," says Luke. "They will probably be in Bulgaria, but also we are in advanced discussions with some Romanian companies as well."
GED Eastern Fund II has invested in security firm Dragon Star, which was bought by Spanish company Procegur, a property development company set up with an American private equity fund and mobile phone and accessories retail chain Dasimpex.
Alternative approach
Detea Group
Active in construction, real estate, energy and environment and agriculture
Established in Romania: 2004
Handles a total of 85 million Euro projects in real estate in Romania
Construction, agriculture, energy and environment firm Detea Group is studying the market to find the perfect location to build a wind farm, and general manager Alfonso Otero says the most probable location would be in Dobrogea.
"No decision has yet been taken, but there is a team in place investigating the best options," he says. "We're speaking about a farm which could include about 20 mills, which could cost on an average 30 million Euro. As soon as we find the location, we will start building."
Otero also oversees three lines of business for Spanish-based Detea Group in Romania and Poland, namely real estate, agriculture and energy.
"We first wanted to become involved in commercial projects, but saw the promising development of the real estate field in Romania," says Otero.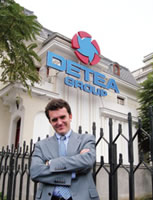 In agriculture the firm focuses on land management. Detea Group owns 500 hectares of land in the Harsova region and Otero says that by next year the total area will reach 1,000 hectares.
"The land is now in production, and we will start investing at the beginning of 2007 and change the traditional means it now uses," he says. "We will build new warehouses to boost the production."
In real estate, the company tackles commercial and residential projects, with the total value approaching 85 million Euro.
"For example we are handling commercial projects in Giurgiu, Alexandria and Ramnicu Valcea, developing retail parks," says Otero. "We also have a residential project in Constanta, where we are building 140 apartments and at the same time acquired a plot of land in Busteni, in the Prahova Valley, where we intend to develop a commercial and residential project, stretching over 35,000 square metres and will build 300 apartments." The firm is also erecting an office building, in the Charles de Gaulle area, behind the existing building of Alpha Bank.
Land race
Nervia
Real estate investment fund (25 million Euro under administration) and consultancy company
Established: November 2005
Headquartered in Bucharest, branch in Cluj-Napoca
Employees: nine
With Latin investors possessing a stronger sense of property when entering a foreign country, professionals at Nervia are developing an industrial park where investors can actually buy, not just rent, the land.
Three kilometres away from Cluj-Napoca, stretching over 26 hectares, is the area in the company's horizon, says director Adam Ambrus.
"At this point in Romania, one can only concession land in an industrial park, not buy it," he says. "Many Latin investors do not agree with leasing land, they have a more developed sense of property. They want to buy and invest in it."
Ambrus says total investment for the industrial park will reach eight million Euro (land plus utilities) and it will be completed by June next year.
Nervia is a real estate investment fund, with 25 million Euro under administration. The company also acts as a consultancy firm, which implements industrial projects for a number of companies, mainly Spanish, including Caucho Metal Productos in Sibiu and Manufactura Moderna de Metales in Turda.
"A range of visits is now taking place and we will probably have three or four such projects this year," says Ambrus.
Other real estate projects include a commercial centre in Cluj-Napoca, in the Marasti district of the city.
"We have designed a project, which would be the second mall in the city," says Ambrus. "We have bought the land and are now looking for possible investors.
The design is for a multifunctional centre, with two office buildings, two hotels, and a commercial centre stretching over 24,000 square metres. The total value of the investment is 35 million Euro.
"We also have a residential project on the luxury segment of the market, as there is no such a project in Cluj-Napoca," says Ambrus. The company has bought a plot of land of almost six hectares, worth four million Euro. "We already have a couple of investor proposals, and we intend to develop this project in the Buna Ziua area, a high class area of Cluj-Napoca, the equivalent of the Pipera area in Bucharest," he adds.
Nervia is also the exclusive representatives of AREX, an entity of the Aragon Government, which promotes the international activities of Aragon-based companies.
Taking on residential
Hercesa
Real estate developers
Projects include: Six million Euro redevelopment of Hotel Cismigiu and the 72 million Euro residential project, Basarabia, in Titan
Spanish developers Hercesa entered the market last year when they bought up the classic, but derelict Hotel Cismigiu on Blvd Regina Elisabeta, in a six million Euro reconstruction project.
But the Spanish developers have bigger plans in residential and retail development.
"Romania's real estate market is very similar to that of Spain, where people like to own their own homes, unlike England, for example, where it is very common to rent for a period of up to ten years," says Alejandro Solano Gallego, general manager of Hercesa in Romania. "Adaptation is easy for us because the habits and the customs are very like those in Spain."
Hercesa recently purchased three hectares of land from the former Titan bakery, where it intends to build a 72 million Euro residential project of 180,000 sqm that will deliver 1,500 apartments.
"We don't have a license for construction yet, but we hope to obtain one by the end of November," says Gallego.
Hercesa will be focusing on residential complexes that will have a shopping or commercial space on the ground floor.
The company has also purchased land in west Bucharest, where it intends to build a 45,000 sqm residential project delivering 800 apartments that will reach a total investment of 40 million Euro, targeting medium and low revenue clients.
"We are customer oriented, so we built what the client wants," says Gallego. "In the future we intend to become general entrepreneurs by becoming developers and also constructors, but only for our own projects."
Looking to the middle ground
Ibiza Construct
Property Developers
Developments include:
Ibiza Residential on Strada Drumul Potcoavei
Ibiza Club on Strada Dragos Voda, near Jolie Ville
Ibiza Golf at the back of the American School
Real estate developer Ibiza Construct has built a total portfolio that reached 50 million Euro by 2005 in Romania, in compounds in the north of Bucharest – mostly targeting higher end customers.
This August the company started the construction of Ibiza Golf in Pipera, a 60 million Euro residential compound that will deliver 304 apartments and be ready in May 2008.
New land investments include plots in Bucharest, one in Calea Giulesti, where the company will build apartments with a "Mediterranean flavor" and another in Calea Calarasi, where the Ibiza Grup headquarters will be built.
"We designed not only modern and comfortable houses but gardens and sport facilities in the Mediterranean style, which were a real surprise for the Romanian people from the very beginning," says Luis Gabarro Castillo, administrator of Ibiza Construct in Romania.
"In total, we have sold so far 100 luxury houses with areas between 216 and 450 square meters and our targets were owners of companies, top managers and real estate investors."
This also includes people who buy the houses to rent to multinationals or embassies - a profitable business.
Its most recent project, Ibiza Sol, targets top and middle managers in Romanian companies. These are more affordable apartments starting from 160,000 Euro.
According to Castillo, the customers are becoming more professional and smarter, which is making the developers improve their offers.
"The potential buyer is getting now all the proper information regarding the accuracy of the construction, design, finishing quality, methods of payment, down payment and property accessories included in the price," says Castillo.
Urban revamp
Sedesa
Active in construction, real estate consultancy and management of industrial waste and alternative energy.
Subsidiaries include:
Sedesa Construction and Services
Sedesa Real Estate Romania
Sedesa Mediu Ambient (Environment)
Employees: 400
End 2007 target turnover: 200 million Euro
Newly-arrived construction and mixed interest firm Sedesa Romania has picked up the deal for the 21 million Euro rehabilitation of the Historical Centre of Bucharest.
But this is just the beginning, as Nicolae Oana, general manager of Sedesa Romania, says the firm intends to invest up to 1.5 billion Euro in the upcoming years. The cash will come from the mother company in Spain and other sources.
Environmental programmes will see the most investment.
"We intend to do a complete turn around for waste management, starting from collecting waste, to administrating waste dumps that eventually we will have to build," says Oana.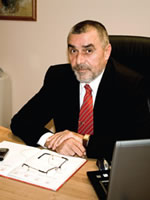 The rehabilitation of the Historical Centre, an 18-month project, includes developing underground works for sewage, water supply, gas supply, electricity and improving communication systems.
But work has not started yet.
"We are in the process of obtaining the necessary documentation for authorisation and approvals and we will start as soon these are solved," says Oana.
The second stage of the development of the Historical Centre, UN-sponsored Beautiful Bucharest programme, will be launched in a tender this month. But this could see some delays because many former owners of the properties in the centre, who lost them during Communism, are asking for them back.
Sedesa is also interested in this project and is also involved in the auctions for the rehabilitation of historical centres in Braila, Targoviste and Piatra Neamt.
It does not get any better
Inocsa Romania
Civil engineering consulting company
26 national branches
2005 turnover: five million Euro
2005 profit: 600,000 Euro
Predicted 2006 turnover: six million Euro
Employees: 140 (85 directly, 55 through subcontractors)
"Romania is the best country in the world to run your business in," says David Martinez, branch manager of civil engineering consulting company Inocsa Romania. "It'll soon be an EU country, the union will give billions of Euro to develop projects and, if you take into account that this money is complemented by funds from financial institutions such as the World Bank, the European Investment Bank and the European Bank for Reconstruction and Development, you realise that, volume-wise, there's no other country in the world like this one."
Because of the faith Inocsa has in Romania, 50 per cent of the company's international operations are now run through this country.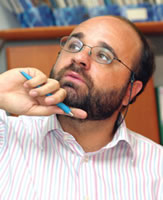 Back in 1999, most Spanish companies were heading for the emerging markets of Latin America, but soon they started looking north of the Mediterranean for opportunities.
"Romania was going to be in the EU shortly and we realised that, as a pre-accession country, many funds would come in to help develop infrastructure projects," says Martinez.
Inocsa won its first tender in March 2002, the Cluj-Napoca - Tihuta Pas, Bistrita county, where it rehabilitated 144 km of road.
Now, with a local office established, the firm is responsible for 14 infrastructure projects countrywide, 12 for the Romanian Government, with a total value of 13 million Euro. This includes road rehabilitation, the development of ski resorts, industrial parks, wastewater plants and water supply systems.
However, after EU accession, tenders will no longer be overseen by European Commission (EC) rules and regulations and instead will shift to the hands of the local Government. This could be a risk.
"Tenders are now transparent," he says. "Starting next year, when the EC will not oversee the tenders any more, the risk is immense if the local administration does not hold the tenders in a transparent way, or if it does not spend all the money it receives from the EU. If money is not spent during one year, next year there will be less and less and so on."
Property Advice
HI Grupo
Established in Romania: 2004
Real estate consultancy
Offers: all services from consultancy to market studies
Has a joint venture with real estate firm Eurisko: HI Romania
Spanish real estate consultancy company HI Grupo has been on the market in Hungary for eight years and two years in Romania.
In comparison with the Hungarian real estate market, Gabriel Marchievici, general manager of HI Grupo in Romania, says Romania still needs more developments in the retail and logistic fields.
"I believe that after the north,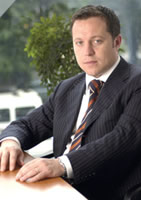 the east side of Bucharest will see big developments in this field because of the Bucharest-Constanta highway," he adds.
According to Marchievici, there are many Spanish companies interested in investing and HI Grupo will host an event in association with the Madrid Chamber of Commerce to create a clear and accurate image about the opportunities in Romania.






Room to grow
NH Hoteles
Hotel chain
Entered the market: 2005
Two hotels
Bucharest (78 rooms)
Timisoara (83 rooms)
Hotel chain NH Hoteles entered the Romanian hotel market at the end of August 2005 with the opening of NH Bucharest, near Piata Unirii and opened a second in February 2006 – an 83-room four star hotel in Timisoara.
"The Romanian capital is likely to offer good potential for hotel developments in the medium term, favouring four and five star opportunities," says Elena Dumitrescu, general manager of the hotel. "This will continue to encourage the important hotel operators of the world to enter or to extend their business on the Romanian hotel market."
Accession to the EU is also likely to bring more business travel.
Further expansion in Romania is included in the development plans of NH Hoteles, but there were no firm plans about new hotels.
Flying high
FCC Construccion
Civil Engineering and construction company
In charge of building the 135 million Euro Basarab flyover, in a consortium with Astaldi from Italy
With the much debated and delayed Basarab flyover now receiving the green light from the Bucharest City Council, Spanish-based civil engineering and construction company FCC Construccion is rolling up its sleeves to begin work on the 135 million Euro project, in a consortium with Italian firm Astaldi.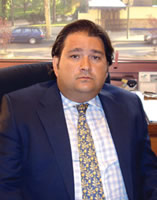 Measuring almost two kilometres in length, including the access ramps, the viaduct will link Blvd Titulescu with Strada Grozavesti, crossing the Dambovita river and the railway lines leading into the Gara de Nord railway station. It will also link with the Metro network at Basarab station.
"The flyover will have two lanes each way for vehicles, two tram track lines, and a tram station," says FCC Construccion Europe zone director, Alcibiades Lopez Ceron. "The Dambovita river will be crossed with a single-span 110 metre metallic stayed bridge."
Other FCC Construccion building projects include the Picasso Tower and the Puerta de Europa Towers in Madrid, the World Trade Centre in Barcelona, or the Science Museum in Valencia
Report by Ana-Maria Smadeanu, Corina Mica and
Mihai Alexandrescu