No complaints
Germany is one of just four countries left to ratify Romania's EU accession treaty. As Romania gains a clean bill of health from the EU, Corina Mica talks to new German Ambassador to Romania, Roland Lohkamp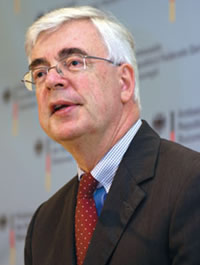 "We cannot complain as far as the number of German companies in Romania is concerned," says new German Ambassador to Romania, Roland Lohkamp.
With 1.3 billion Euro invested in Romania, German business has placed a large economic stake in the country.
The Ambassador says it is no secret that Romania has highly skilled and motivated workers, namely in IT, many of them commanding foreign languages and pursuing a flexible approach to the challenges of the economy.
"What is even more important, in my view, is the overall positive attitude the Romanian population holds vis-a-vis the European Union," adds Lohkamp. "Romania and the Romanians will certainly be able to strongly support all those who are building our European continent."
Ambassador
Roland Lohkamp
Born: 10 June 1944
Married
Graduate in law and political sciences
Previous postings include: 2002-2006 Chief of mission at the German Embassy in Luxembourg
2001-2002 Responsible for visa and emigration issues, Federal Foreign Affairs Ministry
Foreign languages: English and French
Hobbies: mountain walking
One of the last countries to ratify Romania's treaty of accession, the German Parliament has repeatedly said it will take its decision following the contents of the European Commission's country report.
"The German members of Parliament will thoroughly study this report from now on," says the Ambassador. "According to my information, EU Commissioner Ollie Rehn will have a hearing in the Bundestag in the second half of October, which will be immediately followed by plenary readings as well as deliberations within committees."
Then what is required is a decision from the chamber of the 16 Federal states, the Bundesrat, after Parliament has agreed on the project. Following this, the head of state needs to sign a respective law.
"The procedure, while counting several steps, can still be completed this year," argues Lohkamp.
One of the largest issues of EU entry for Romania is whether work migrants from the east will travel west.
"Nobody can exactly predict the number of workers coming from the accession countries to the labour market of old member states," says the Ambassador. "Germany has created the legal preconditions to regulate certain sensitive sectors of its market for a limited period of time, but the respective final decisions have not been taken yet."
While BMW or Volkswagen are pretty much unlikely to build cars in Romania in the near future, German banks will probably not enter the market as a greenfield investment, but they could buy up a regional player to enter the lucrative Romanian market.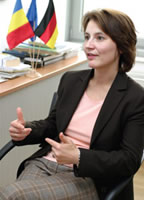 Instead German business is making huge steps in manufacturing, engineering and retail. Companies are either taking advantage of the low labour costs of Romania for outsourcing their production or the huge and growing market of 22 million people.
But it's not just manufacturing: German companies are also relocating some of their research and development departments to Romania.
"Today Germany is Romania's second biggest trading partner and one of the leading investors in the country," says German economic counsellor Christin Maier. "However, we have not yet fully exploited the potential of our relations and there is certainly room for further deepening of our economic co-operation."
The Romanian Government has expressed importance to further developing economic ties with Germany.
TRADE TALK
Foreign direct investment: 1.34 billion
Ranking: fourth (Some German companies entered the market through third countries)
2005: German-Romanian trade exchange: 8.74 billion Euro
2006: Half year German-Romanian trade exchange: 4.01 billion Euro
Largest German investors include: Continental, Siemens, ContiTech, Lisa Draxlmaier, Kromberg & Schubert, ThyssenKrupp, INA Schaeffler, Metro Group, HeidelbergCement
"German companies stand ready to enhance their business presence in Romania if the necessary conditions are provided," she says. "We would like to see the Government continue to improve investment conditions and private sector development. Legislative security and predictability are important factors for the economic development in general and for companies wishing to invest in Romania."
Ten per cent of companies with foreign participation, a total of 13,457, involve German businesses, the majority of them active in the sector of small and medium-sized enterprises (SME). "The SME sector is the backbone of the national economy, not only in Germany but increasingly also in Romania," says Maier. "In recent years the development of the SME sector in Romania has seen a dynamic development."
Cash and Carry: heading east
Metro
Cash & carry retailer
Entered the market: 1996
Number of stores: 23 in Romania and three in the Republic of Moldova by end 2006
Total investment in Romania: 360 million Euro
Turnover 2005: 1.245 billion Euro
After ten years of consolidating its position as the local market leader with 23 stores over the country and a turnover rising above one billion Euro, cash and carry store Metro has oriented its expansion towards the Republic of Moldova.
Metro opened its first store in Chisinau in 2004, a second is also planned for this capital and a third is in the works for the Republic by the end of 2006.
"The objective of Metro is to have one unit for one million people," says Francois Oliver general manager of Metro.
Each Metro requires a 12 to 15 million Euro investment and an average area of between 5,000 and 8,000 sqm. Having covered 16 regions in Romania with stores, Metro is now redesigning the units. Three stores are in the process of revamp at a cost of between three to five million Euro per unit.
"It will be easy for new players to enter the market," says Oliver. "Because it is a modern market with good players in all retail fields such as cash & carry, supermarkets, hypermarkets, DIY, furniture and discount."
Selgros
Cash & carry retailer
Entered the market: 2001
Total number of stores: 13, 14 by the end of 2006
Investment: 210 million Euro (including the 14th store)
Turnover 2005: about 469 million Euro
Since opening its first store in Brasov in 2001, Selgros Cash & Carry has 13 stores locally in a 15 million Euro investment per store. The next outlet will open by the end of 2006. The plan is to open 21 stores in total with the next expansion area in the east of the country. "For 2007 we plan to open at least two Selgros stores," says marketing manager of the company, Pia Krauss.
Discount stores: local approach
Plus Discount
Part of Tengelmann Group
Discounter retail
Total number of stores: 24. Another 11 by the end of the year
Total investment in Romania: 65 million Euro
Germans are known for spending less money on food than other larger western countries, helping the country gain expertise in discount retailing. By the end of 2006 Tengelmann-owned Plus Discount Romania will open another 11 stores to its existing estate of 24. The investment in such a unit is 1.5 million Euro and so far the German company has invested 65 million Euro locally.
"In turnover for 2005 our expectations were overpassed and for 2006, our plan will be overpassed too," says Uwe Klostermann, general manager of Plus Discount Romania.
However, he says the Romanian market is "very hard" because there are not well defined structures regarding commerce and industry. "But once Romania joins the EU there will be new players on the food market and the European products will improve it," adds the general manager. "This leads to serious competition."
Plus Discount entered the market in 2003, opening a rep office and warehouse in Ploiesti, Prahova county, before opening 11 stores by November 2005.
"The next area which we are targeting are all Romanians cities with more than 30,000 inhabitants," he adds.
Targeting small towns
MiniMAX
Discount store
Total number of stores: three
End of 2006: 14
Total investment: three million Euro
German entrepreneurs created miniMAX in 2003 as a discount network for small sized cities in Romania, opening in 2004 in Slatina, Olt county, Targoviste, Dambovita county and Urziceni, Ialomita county.
So far the company has invested three million Euro, including a 14,000 sqm warehouse on the Bucharest-Pitesti highway. The next stores will open in Brasov, Buzau, Calarasi, Campulung, Cernavoda, Hunedoara, Mangalia, Oltenita, Pucioasa, Turnu Magurele and a second in Slatina.
Once Romania joins the EU, miniMAX hopes that its plans for the local market will accelerate due to EU legislation regarding real estate and acquisitions.
"These changes could affect our expansion positively and we could enlarge our network with 15 to 20 new locations per year," says Rainer Exel, general manager of the company. "Our final network will have to have more than 100 stores all over the country."
The discount market is still ripe for expansion and is undeveloped compared to other countries in the region. "Taking into account how large this country is, there are still few players on the market and others are preparing to invest here. I believe there is room," he says.
Practical future
Praktiker
DIY store
No of stores: 12
No of stores (end 2006): 16
Turnover in 2005: 100 million Euro
German do-it-yourself store chain Praktiker plans to open 16 stores by the end of this year. So far the company has outlets in Bucharest, Cluj-Napoca, Ploiesti, Brasov, Timisoara, Bacau, Oradea, Constanta, Craiova and Arad, with each store needing an investment of eight million Euro.
"This year we intend to open another four stores in Targu Mures, Galati, Braila and another in Bucharest," says Gunter Vosskamper, general manager of Praktiker Romania.
The high demand for housing in Romania has helped Praktiker provide raw materials for suburban projects. "Romania is a fast developing country, with a dynamic market that offers lots of opportunities for us," says Vosskamper. "Our goal is to provide solutions for design and home improvement. For this we train our employees to offer consultancy in the choice customers make."
Bricostore is one major competitor for the chain at present. But soon there could be potential competition from German rivals Hornbach, which could enter the market in Summer 2007, and Austrian DIY store Baumax. Asked how this could affect business in the future, Gunter Vosskamper is optimistic. "We cannot avoid the competition and we do not want to because competition is part of the business," he says. "It's what keeps us focused and dedicated to our work."
Praktiker is also looking to open stores in all medium-sized cities in Romania including Iasi, Pitesti and Sibiu.
Taste sensation
Fuchs
Condiments company
Enter the market: 2001
Brands: Fuchs and Cosmin
Employees: 200
Investment 2006: five million Euro for a production unit
Condiments firm Fuchs is planning to invest in a production factory in Romania in a five million Euro investment, due to be ready by the end of 2006.
Because the local market is expanding, the German condiments firm expects its sales to rise by a minimum of 35 per cent this year. The company is also planning to export from Romania to southeastern Europe.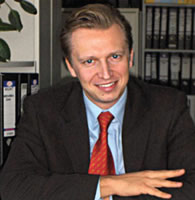 Since 2004 the company has remained market leader in both its economy product 'Cosmin' and its higher-end namesake brand, with spices imported from Germany and packed in Romania. The firm also sells condiments for the HoReCa segment and food industry.
Fuchs has around 45 per cent of the market, but is still fighting the competition. "There is local competition which usually sells at a lower prices with lower quality and less sophisticated spice compositions," says Jens Bachmeier, general manager of Fuchs Romania.
At your service
E.ON Gaz Romania
Gas distribution company
Took over Distrigaz Nord in 2005
2005 turnover: almost 590 million Euro
2005 losses: 34 million Euro
Q1 2006 profit: 30 million Euro
Volume of gas distributed by half-2006: about 1.8 billion cubic metres
Employees: 8,600
Reorganising the company and reviving investments were the main tasks the management at E.ON Ruhrgas undertook after taking over gas distribution company Distrigaz Nord, argues Achim Saul, general manager of E.ON Gaz Romania.
"Investments mainly target rehabilitating pipes and connections, with a total value of almost 140 million Euro," Saul tells The Diplomat. Investments will also be made in logistics, IT infrastructure and personnel training, so that we can improve our performances and strengthen our position of the Romanian natural gas market."
As part of the reorganisation process, a share capital increase took place, worth 178 million Euro. "This will be used to modernise the existing network as well as developing the human resources and IT component of the business," says Saul.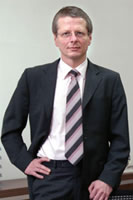 In addition E.ON Gaz Romania has planned investments of 20 million Euro per year for the next seven years to develop its distribution network, including replacing 40 per cent of the pipes.
The central and eastern European region – including Romania – is one of the target markets for E.ON Group, so opportunities to acquire more energy companies active in Romania are under study.
"Romania is a country with an old tradition in natural gas, and is the largest natural gas market in central Europe," says Saul. "With a market share of 37 per cent, natural gas is the most important primary energy resource in this country. The natural gas market is estimated at 18 billion cubic metres per year and we are expecting a constant increase in the years to come."
Driving force
Continental
Tyre manufacturer
Investment in Romania: 250 million Euro
Three divisions:
Continental Passenger Tyres, Timisoara
Contitech: Fluid and Power Transmission Systems, Timisoara and Contitech Phoenix, Carei, Satu Mare county
Continental Automotive Systems, Sibiu
German tyre manufacturer Continental made its first investment in Romania in 1998 by taking over a factory in Timisoara and now the company has established a research and development (R&D) centre in Sibiu.
Here, besides the production site for electronic systems for the auto industry, the R&D centre has more than 300 engineers working with the company worldwide to develop electronic safety systems for automobiles.
Continental also invested in a joint venture with Pirelli in a steel cord factory in Slatina, Olt county in 2005 and, most recently, in its East European Tyre Distribution Center in Sacalaz, Timis county.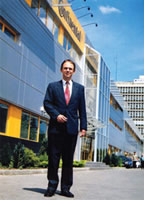 "Investments in Romania have reached more than 250 million Euro and all business units are extending," says Martin Kleinbrod, general director of Continental.
The company's Timisoara plant is the most modern passenger tyre factory in its portfolio, says Kleinbrod, employing 1,100 and targeting an annual production of 12 million tyres.
According to Kleinbrod, the main goal of subsidiary Continental AP, in Romania, is to extend production capacity to 16 million tyres per year by 2008.
"Initially, we delivered tyres only for export, on the replacement market in Europe and USA, but now, about five per cent of the production (original equipment and replacement) is delivered to the local market," says Kleinbrod.
Some of these tyres supply Renault-Dacia.
Beamer dealer
Automobile Bavaria
Importer of BMW, Mini, Rolls Royce and MAN
Sales 2005: 1,474 cars
Turnover: 65 million Euro
Forecast turnover for 2006: a 15 per cent increase
"For BMW sales, the Romanian market is in second place after Turkey in eastern Europe," says Michael Schmidt, general manager of Automobile Bavaria, importer of BMW, Mini, Rolls Royce and MAN brands in Romania.
This year's vehicles include 'Car of the Year' premium-sedan 3 series and the 3 series coupe. The SUV X3 with a facelift will soon be available and 2007 sees the new BMW X5 SAV (Sport Activity Vehicle), which is made in USA. In 2008 a luxury saloon 7 series will be on the market.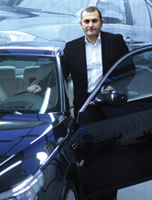 If in the past BMW's philosophy was to produce high revving, normally aspirated engines, lately they are developing a petrol turbocharged engine of 306 horsepower that will equip the most powerful hatchback on the market, the 135ti.
"We have to adapt to the market," says Schmidt. "For example if six years ago 80 per cent of our sales was for petrol engines, now the diesel engines dominate the market."
This year Automobile Bavaria is investing seven million Euro in a new headquarters in Baneasa that will host offices, three showrooms for BMW, Mini and Rolls Royce, a warehouse for spare parts and a second hand car department.
Automobile Bavaria also has a Diplomatic Sales department based on a 'one price worldwide policy' that allows eligible diplomats to buy a vehicle at a standardised price wherever they are posted.
Rich and famous need not apply
Pro Credit Bank
End August 2006:
Total assets: 182 million Euro
Total loan portfolio: 135 million Euro
Average loan: just under 5,000 Euro
Total branches: 30 by end 2006
Employees: 800 by end 2006
Scenes of vans travelling through villages, with loud speakers on their roofs advertising products and services is a marketing strategy alive and well for Pro Credit Bank in Romania, as the bank embarks on a campaign aiming to get closer to customers.
"People are surprised by this approach, but it comes in line with our strategy of going where we are needed the most," says Pro Credit Bank Romania general manager, Michael Kowalski.
But these four vans do not just blurt out the latest offer from the company. They also perform as mobile banks, offering financial services to people in remote areas.
The majority-owned German bank for small savers and micro-industries, which started operations in 2002, sees one of its biggest growth drives in the development of deposits. This was 54 million Euro at the end of 2005 and will reach 90 million Euro by the end of this year.
"It is quite an achievement for us, as we target small deposits, not huge ones," says Kowalski. "We're not targeting the rich and famous."
The bank operated 16 nationwide outlets at the end of 2005 and will reach 30 by the end of this year, including new cities such as Suceava, Targu Mures, Braila and Dabuleni in Dolj county.
Pro Credit Bank was the first to launch chip cards locally, under the Visa logo, but Kowalski says negotiations are underway with MasterCard to launch Maestro cards.
"There are still some limitations with chip cards, as not all POS systems are equipped at this level," says the general manager. "We hope that by leapfrogging this new technology, the market will follow. It'll take a bit longer for chip cards to be of significant importance in Romania."
The bank will launch e-banking services by the end of 2006.
First step to third place
HVB Tiriac Bank
Market share: 6.5 per cent
Country ranking: fourth
Total assets: 2.58 billion Euro
Number of clients: 550,000
Branches: 82
Employees: 1,680
Following last month's finalisation of the merger with Banca Tiriac, HVB Bank has changed its name to HVB Tiriac Bank.
But with another merger underway – that with UniCredit Romania – the new entity is likely to fight for Romania's third banking sport, behind Banca Comerciala Romana and BRD – Groupe Societe Generale, with a combined market share of eight per cent. "I foresee the integration process between HVB Tiriac and UniCredit happening by June 2007," says HVB Tiriac president Dan Pascariu. Meanwhile two local leasing subsidiaries of the two merging banking groups HVB and Unicredit are merging to create the market leader in the field of hire-purchase.
The combined group will have a market share of 14 per cent and total assets in excess of 500 million Euro by the end of 2006.
Taking the risk on new trade
RomAval
Active in public finance, trade finance, bank to bank refinancing and leasing
2005 turnover: about 130 million Euro
Despite hopes that trade finance would develop faster in Romania, this business was stagnating for RomAval, which led the firm to reorient its operations between Romania and more risky nations.
"Almost 70 per cent of exports are going to western Europe, but this means that the remaining 30 per cent has to go somewhere else: this is the area where we are now focusing," says RomAval general manager, Heike Meier. "Exports that go to 'difficult' or 'exotic' countries, where there were no tools for local banks to help export to this business niche. Countries in Arabia or Africa, where there are payment risks."
The firm started with three main areas of activities locally: public finance, trade finance and bank-to-bank refinancing. These were related to either RomAval's bank partner WestLB or leasing partner AGV. "The perfect case would be to combine both in one transaction: a lease transaction, refinanced by the bank partner," says Meier.
Public finance accounts for about 70 per cent of RomAval's business.
"In public sector financing there is still potential, but it is no longer attractive in terms of margins," she adds. "This market is much more developed now, but not that encouraging from the financiers' point of view. There is increased interest in the Romanian market from the international banking community."
The company targets private-public-partnerships, with projects valued at ten million Euro upwards. With the Government putting a focus on building highways, the general manager says this is "definitely" of interest for RomAval, because Romania is fit for long-term financing.
Concrete plans
Carpatcement Holding
Three cement plants: Moldocim Bicaz, Casial Deva and Romcif Fieni
Total investment in Romania: more than 270 million Euro
Investments in 2006: 25 million Euro
2005 turnover: 194 million Euro
2006 predicted turnover: an increase of 15-20 per cent over 2005
Employees: 2,000
With investments of more than 270 million Euro in Romania, HeidelbergCement is one of the largest German investors.
In construction materials, Romania is a developing market while neighbours such as Hungary, Poland and Czech Republic are now mature and stable.
"Compared to the other plants from central and eastern Europe, which are part of HeidelbergCement Group, Romania ranks second after Poland in our production," says Carpatcement Holding general manager, Mihai Rohan. "The country has a higher development potential compared to the surrounding markets, because in the past few years the level of investments in major infrastructure projects was low. We expect that this level will increase once Romania joins the EU."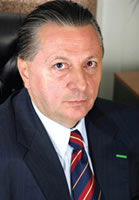 Investments planned for 2006 will reach almost 25 million Euro and will be used for installations that use alternative fuels, such as used tyres and wood wastes, for the modernisation of the plant in Fieni, Dambovita county, and for the improvement of environment protection measures in the three plants, especially Fieni, and for the coal mills in Bicaz, Neamt county and Deva, Hunedoara county.
In 2005, the total investments approached 17 million Euro. Cement division Carpatcement Holding invested mostly in developing programmes to reduce consumption, increase productivity and preserve natural resources, including using alternative fuels and materials in cement production. "Protecting the environment is a strategic part of our company's philosophy," says Rohan.
Researching the market
Siemens Romania
Active in Romania since 1905
Areas: Transportation, information and communications, power, automation and control, and medical business
In fiscal 2005 (1 October 2004 to 30 September 2005):
Sales to customers in Romania: about 186 million Euro
New orders: 282 million Euro
Employees: more than 1,300
Century-old Siemens works on five different fields in Romania: transport, IT&C, power, automation and control and medical, and recently opened its newest software research and development centre in Cluj-Napoca, following an investment of one million Euro, through the Siemens Programme and System Engineering division.
"By the end of 2006 we plan to double the surface, which at this point stretches over 1,000 sqm," says general manager of Siemens Romania, Adrian Baicusi. This is the second centre in Romania, after Brasov, which opened in 2001, and shows that German companies are willing to set up R&D to Romania.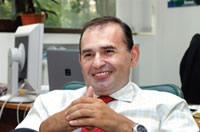 The power transmission and distribution arm of the company last month completed a 47 million Euro contract for power grid company Transelectrica to modernise the primary and secondary installations of 40-year-old Bucuresti Sud station, which connects the western and the eastern energy plants and supplies electric power to the capital.
"The command for this entire station is now made through the newest automation equipment and Siemens has installed at Bucuresti Sud the biggest 110 kV distribution installation in the world," says Baicusi.
Not exactly a monopoly
Kathrein Romania
Established: 2000, through a split up from Romkatel
2005 turnover: 12 million Euro
2006 forecast turnover: 22 million Euro
Romkatel
Established: 1994
2005 turnover: 13 million Euro
2006 forecast turnover: eight million Euro
German antenna producer Kathrein – Romkatel is enjoying a fairly good success locally since it opened in Romania in 1994, with virtually all telecom operators and broadcasters now clients of the company.
"But I would not say that we have the monopoly on this market," says general manager Dan Tomin. "There is no local producer of antennas in Romania except for us, but there are some importers."
The Romanian branch is a 'daughter company' of German-based Kathrein, a global corporation with over 50 branches: two are active in Romania: Romkatel and Kathrein. "The business is continuously growing in this country, on an average we double our turnover each year," says Tomin.
The Romanian firm is headquartered in Bucharest, but has a production facility in Timisoara, where it produces antennas, filters, measurement equipment for mobile communications and broadcast, terrestrial and satellite reception and transmission equipment and data communication equipment.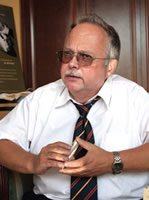 "We export part of our production from Timisoara, while the Bucharest office was established 12 years ago," says Tomin.
Kathrein Romania is also responsible for the firm's activities in Bulgaria, the Republic of Moldova, partially Ukraine, Serbia and Montenegro.
"Every market has its own potential," he says. "Serbia for example is at the beginning, whereas Ukraine and Bulgaria are markets very well developed in mobile telecoms. The Romanian market is changing for the better."
The total investment in the Timisoara facilities has reached seven million Euro and the company has plans to possibly increase the production capacity in the Banat.
"No decision has yet been taken, but we may be constructing a new building," says Tomin.
Greenfield opportunity
Norr Stiefenhofer Lutz
Full service law firm with strong tax practice
Specialising in corporate, M&A, real estate. Banking, finance, labour, IT &C and litigation
Lawyer to partner ratio 22:3
Plus four tax advisers and two auditors and bookkeepers
More greenfield investors will come to Romania from Germany, says Joerg Menzer, attorney-at-law at Norr Stiefenhofer Lutz (NSL).
"There is still room for German foreign investors," says Menzer. "This will increase. German firms have realised how close the market is and the kind of labour force that is available. They will be more interested once EU accession comes – but we will not see a massive explosion of investment."
Menzer says Romania will have the same development as Spain had in the past, thus becoming the 'Spain' of southeastern Europe in the field of industrial and economic potential and development.
There are German industries now manufacturing more complicated forms of electric and electronic machinery in Romania. This is true of the automotive industry which needs manpower and cannot sustain the high labour costs of the German market.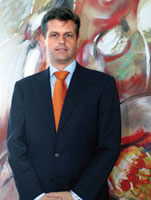 "They have now realised that in Romania they can undertake quality workmanship," says Menzer.
However, there is concern that labour costs may rise too high. Due to the competitiveness of the global marketplace, manufacturers may be tempted to pick up their factories and migrate further east, where the labour costs are smaller. This is a fear for Romania in six years' time. "In the meantime, the question is: can Romania develop its services and research and development sectors?" says Menzer.
As one of the oldest and largest German law firms, Menzer says NSL boasts a "who's who" of German investors in Romania and also has a close working relationship with audit and bookkeeping firm THI Audit Romania.
"In addition, the strong tax practice (our own department) is unique in the market and thus ensures that we see all legal structures under a tax perspective and financial advisory aspects," says Menzer.
Coming on board
Schindhelm & Asociatii
Law firm
Established locally: March 2006
Advises on M&A, FMCG, logistics, real estate development, construction/engineering, private equity
Employees: six, three partners, three professionals
Newcomer on the local law market, Schindhelm is looking for development opportunities in Romania, says partner Cristina Daianu.
With a majority of clients from Germany, she says that country's investors also seem to favour greenfield investments in Romania.
"Unlike American, British or French companies that come in through acquisitions, German businesses prefer to depart from scratch," she says. "With very few exceptions – the likes of Continental or Siemens – most German companies active here are rather 'family' companies, with high turnovers in Germany that want to build from scratch rather that acquire something that does not meet their standards."
German companies still approach the Romanian market with prudence, argues Catalin Grigorescu, partner with BPV Grigorescu law firm, who has also worked as a lawyer for German companies. "Lately, however, more and more German companies already active in central and eastern European countries look at Romania," he says. "The most visible areas of interest are retail and real estate, although we are still waiting for the big names to enter the real estate market."
Grigorescu too agrees that German companies would rather invest in greenfield projects when talking about production, whereas there is a slight tendency to take over a company active in the service field, because such businesses are not technology-intensive.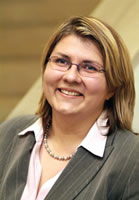 Since opening an office in March, Daianu has seen demand for legal advice on distribution, production and logistics to franchising and industrial property, especially trademarks.
The local law market is seeing upheavals, argues Daianu, with many foreign firms entering Romania, but also some leaving – such as Haarmann Hemmelrath - and a consolidation of the competition.
"The business law market is the last to mature, and now there is living proof that the demand has increased," says Daianu. Although in countries like Hungary, the Czech Republic and Poland, some businesses stagnated after EU accession, Daianu is not concerned this will happen here. "It's the other way around in Romania," she says, "because the market has matured later."
Frequent flying
Lufthansa
German national airline
Member of the Star Alliance, with Austrian, Swiss Airlines and United
2005 turnover: 26 million Euro
2006 forecast turnover: 29 million Euro
53 weekly flights from Bucharest and Timisoara to Frankfurt, Munich and Dusseldorf
One year before celebrating 40 years of operating locally, German airline Lufthansa is looking at expanding its national reach and increasing its range of services, says Stefan Lau, general manager for Romania and Moldova.
Now the airline has 53 weekly flights, from Bucharest and Timisoara to Frankfurt, Munich and Dusseldorf. "We are also looking closely at launching flights to and from Sibiu and Cluj-Napoca," says Lau.
When Romania should join the EU in 2007, the Open Sky agreement will come into place and limitations will disappear in terms of destinations. "This will mean more flexibility and increased competition, which we look forward to," Lau adds.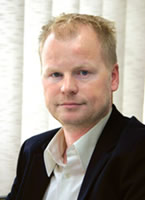 With low cost airlines now taking a closer look at the Romanian market, Lau argues that Lufthansa itself wants to operate as one. "Romania is an interesting market for low cost airlines, in fact it is attractive for any airline, given its size and its people's travelling nature," he says. "There are about seven low cost airlines operating in Romania now and rumours this number will increase. The truth is that such airlines attract a number of customers from us, the 'traditional' airlines. It's up to us to come up with inexpensive flights and a flexible schedule to counteract such moves."
Express delivery
DHL International Romania
Express courier company
Present in 22 Romanian cities with 24 retail points
2005 turnover: 22 million Euro, up 35 per cent on 2004
Employees: more than 400
"After the rapid development over the past few years, the international courier market is now getting closer to maturity," says country manager of DHL International Romania, Gian Sharp.
Now the global courier company intends to focus on market segments that are rapidly increasing, such as in domestic courier and in international road transport. In the international express courier market, DHL International Romania leads a market estimated at about 40 million Euro and a year-on-year increase of between ten and 12 per cent, with a 45 per cent market share.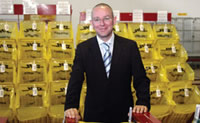 But the domestic express courier market is a more fragmented and competitive market, dominated by local companies.
"This market went through a very rapid growth in the past years and is estimated to continue such growth, due to the increasing demand for domestic shipments coming from the finance industry and retail," says Sharp.
A newcomer to the Romanian scene is the freight-international road transportation - a segment on which DHL entered in May 2006. "This is a very large market, also very fragmented, with both local and some big, multinational players," says Sharp.
Vine times
Carl Reh Winery
Owned by Reh Kendermann
2005 turnover: 2.2 million Euro
2006 predicted turnover: 2.5 million Euro
Estate: 150 planted hectares. 40 further hectares to be planted in 2007
Although there may be the rumblings of a beer revolution in Romania's drinking habits, domestic consumption of wine is increasing.
Some estimates see the wine market growing by between five and ten per cent a year.
"The quality of wine has improved and customers can recognise a good price to quality relationship," says general manager of Carl Reh Winery, Ana Rodica Capatina.
Owned by German wine cellars Reh Kendermann, Carl Reh winery's percentage of domestic to foreign consumption has increased from 15 to 85 per cent to 40 and 60 per cent.
Part of their success, according to Capatina, is due to the bag in box format, a vacuum-packed silver canteen of wine in a cardboard cuboid, which is popular in Scandinavia and has now taken off in the Balkans.
"People say Romanians are traditional, but that's because they haven't had much experience, not because they do not like to investigate new things," says Capatina.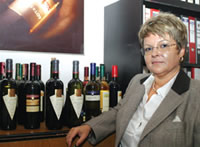 Romanian tastes tend to veer towards white and sweet wine, but Capatina says she is seeing the beginning of a movement towards the western European palate which favours red and dry varieties.
There are three main brands in the Carl Reh winery family: Val Duna, which is successful in Germany, River Route and La Cetate. This latter brand is exported to South Korea, USA and Germany. The American market is where Capatina would like to attack. "But it will take a lot of time," she says.
Although the winery was preparing to launch an organic variety of premium brand La Cetate - Tezaur, Carl Reh Winery has postponed its manufacture for four to five years and, instead, installed a new management system of Sustainable Viticulture. 2005 saw low production for wines, and climate change also affects the vines.
"Romania does not have four seasons," says Capatina. "It has a very short spring and a short autumn – the summers are extremely hot and there is much rain. For organic viticulture there needs to be dry weather for young vines."
Close to home
Prince Stirbey Wines
Dragasani, Valcea county-based wine cellars
Exports to wine cellars in Switzerland, Austria, Belgium and Germany and, recently, France.
Produces: 50,000 to 80,000 bottles a year
Estate: 25 hectares
Stribey Wines has also seen a rise in domestic consumption for their niche market of speciality wines. The family-owned state, run by Baron Jakob and Baronin Ileana Kripp at their Dragasani estate in Valcea county, started operations with 60 per cent in overseas sales and 40 per cent domestic.
Now the situation is in reverse: 60 per cent of its sales are to Romanians.
"Local demand has progressed very well due to the economic development of the country," says Baron Kripp. "People are now willing to spend 20 and 30 RON (about 7.2 Euro) on a bottle of wine."
Kripp has found a personal touch is the best way to lure new business. He fosters relations between the client and the wine by inviting customers to his vineyard and tasting room in Dragasani. Stirbey has also signed up to an international initiative to promote tasting on the premises of the vineyard – by banning the sale of one of its wines outside of the estate.
Based in Italy, the International Association of Terroir Wines' 'Genius Loci' movement claims that some wine should be best appreciated at its place of birth.
"This encourages winegrowers not to export the wine to the customer, but import the customer to the wine," says Kripp.
So Stirbey has kept 500 bottles of Cuvee Negru Dragasani-Novac for sale and sampling only from home. "If the President of Romania wants to buy a bottle in Bucharest, he will have to come to Dragsani," says Kripp.
Although starting out with a large family of whites, the Kripps are now focusing more on Red. This is becoming a more popular wine in Romania. After releasing their Merlot last year, they sold out of all of its bottles in three months.
Other new releases from the Stirbey estate include indigenous reds such as easy-drinking Negru de Dragsani and Novac, which boasts a full bouquet. The Kripps rescued Novac from a local Communist-era wine research centre, where 30 years ago its wine-masters perfected the variety. These state-sponsored wine laboratories are now closing down, which could mean the risk that many peculiar varieties may also be lost.
"Preserving wine heritage is an emotional tradition," says Kripp. "It's also an advantage in the market."
For the Kripps, their white wine Cramposie has now become identifiable with the Stirbey brand. "No one can spell it or say it correctly," says Kripp. "But in New York they were curious about Cramposie. The fact that it is difficult to pronounce made it more interesting."
Insurance: way below CEE average
Allianz Tiriac
Insurance company
Gross written premiums in 2005: almost 245 million Euro, up 20 per cent over 2004
Half-2006 incomes from gross written premiums: 153 million Euro
Market share: 20 per cent, which makes it the leader of the combined insurance market (life and non-life).
2005 net profit: over ten million Euro
Statistics show the Romanian insurance market in total passed 1.2 billion Euro in size last year, with a penetration rate - gross written premiums compared to GDP - of 1.54 per cent, a continuous uptrend. "The same statistics show Romania still needs a good number of years to catch up with the average central and eastern European penetration rate, which was over three per cent in 2005," say Allianz Tiriac officials.
This was also true of the number of insurance policies per inhabitant, which is almost half that of central and eastern Europe. "Insurance is hardly one of the field with a speedy development in new EU member states from the CEE," add Allianz Tiriac officials. "A major influence was the delay in passing relevant legislation to support the field."
But the current status of the Romanian market also means this market can grow faster than its neighbours.
In the medium and long term this country can witness a balance in the sold premiums, through an increase in life insurance products sales, as well as a progressive increase of non-vehicle insurance policies sold by insurance companies in Romania.
Report by Corina Mica,
Mihai Alexandrescu,
Ana-Maria Smadeanu
and Michael Bird