Steady as it grows
Construction, energy and manufacture are areas where Canada is investing in Romania. On the eve of Canada Day, 'The Diplomat' talks to embassy officials and leading businesses about the local opportunities for the North American state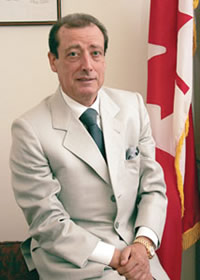 Canada is an attractive place for Romanians who choose to emigrate for work, but with the EU accession impending, there is a question mark over whether this will continue.
"At the moment, there is a steady flow of requests from people who want to go to Canada," says outgoing Canadian Ambassador, Franco D Pillarella. "If, for instance, the economic situation of Romania will improve, then there will be fewer Romanians who might wish to emigrate to Canada and they might wish to stay here if the conditions are such that they can succeed in Romania."
Romania and Canada are working together in many areas of the international agenda. One of them is the Canadian interest in the construction of reactors at Cernavoda nuclear power plant.     
TRADE TALK
Canada and Romania
Trade ranking: 55th (up from 65th in 2004)
Exports to Romania 2005: Rose by 75 per cent on 2004
Exports to Canada 2005: Rose by 20 per cent on 2004
      "We hope to build Units III and IV if the Romanian Government decides to build these two additional units," adds the Ambassador.
The desire of Romania to join the EU has speeded up the evolution and the development of the country in the past years, but the 'mentality' of the country has, in some ways, not yet caught up.
"This is something that will come with the new generations," says Pillarella. "I believe that the adhesion of Romania to the EU will continue to push towards greater progress that will be achieved with the upcoming of the new generations, because their views and their approach to solving problems will be different from the ones before."
Canada is also contributing almost two million Euro to the organisation of the Francophony Summit this September
"Historically, there has always been a link to French culture in Romania," says the Ambassador. "I think that holding the Summit in Bucharest will give greater visibility to French culture."
      There are at least three Canadian companies around the 100 million Euro mark investing in Romania: Atomic Energy of Canada Limited (AECL), the leading vendor of nuclear power reactors, which has been in Romania for 25 years, essentially as a contractor for the Cernavoda nuclear power plant. Then there is mining company Gabriel Resources which has poured in about 128 million Euro in its Rosia Montana project and electronic components producer Celestica in Bihor, which bought in equipment and created a factory worth in the region of 85 million Euro.
"They have the plans, the hopes and the land to quadruple their investment size," says David McGregor commercial counsellor at the Canadian Embassy.
Following the sale of oil and gas giant Petrom to OMV, the petroleum market could also be of interest to Canada.
"Once the Romanian petroleum industry shows a better interest in developing itself, I think Canadian companies will be here in the petroleum industry in a big way," says McGregor.
Canadians also have the reputation for energy efficiency, which could mean transposing the technology used in Canada to Romania. "Saving energy means saving money, and when you save money you can make money," says McGregor.
State deals
Canadian investors have not been hip to many privatisations in the past, but investors have this year announced interest in the privatisation of generic pharmaceutical firm Antibiotice and power transformer and railway vehicle producer Electroputere Craiova.
Also, AECL has announced its interest to build two more units at Cernavoda.
"Because of Romania's need to reduce its reliance on imported fossil fuels, AECL is trying to put together a very convincing proposal for the Romanian Government," says McGregor.
"Billions of Euro are coming here, but not necessarily directly from Canada," says John Saroudis, president of the Canadian Business Association.
Many Canadian investors have come through the Netherlands, like Telesystem International Wireless, owner of Connex, because of the favourable Dutch tax regime
Another is TriGranit, which came as a Canadian-Hungarian joint venture, which has the go-ahead to develop a massive real estate project, Esplanada, worth around one billion Euro near Piata Unirii.
Canada is more or less focusing on the North American market, where it is very much integrated with the USA and Mexico, as both are part of the North American Free Trade Agreement (NAFTA).
"There are mid-sized Canadian companies that saw the possibilities and the potential of the Romanian market and decided to set up shop here, such as Canam Steel," says Saroudis.
This firm has seen the benefits of a pre-EU entry.
"It is easier to set up in Romania now and use the potential later, after EU accession," says Saroudis.
Changes in the justice system have still not yet borne fruit to attract a significant number of Canadian investors.
"Investors come in larger numbers, but there is still reticence related to the justice system fair access to courts, and Romania is viewed as a high risk country in regard to the court system," says Saroudis.
But he adds that the Romanian authorities give "a very positive impression" at a macro level.
Gabriel Resources, majority owner of the Rosia Montana Gold Corporation (RMGC), is planning to pour billions into an open-pit gold and silver mining project in Alba county on the site of a village and valleys.
Last month the company released the Environmental Impact Assessment, detailing the implications of the project from a social, environmental and economic perspective.
Next there will be a public debate. Then the Government issues a summary of the potential impact on the public, RMGC submits an appendix to the EIA report on public comments and proposals, before the Government makes a final decision on whether to give the construction permit.
"This is the last stepping stone," says John Aston, a vice president at Gabriel Resources.
If the permit is given, mining will begin construction in 2007 and operation in 2009, before closing in 2026, when the rehabilitation of the countryside begins.

Gabriel Resources
Mining company
Owns 80 per cent of the Rosia Montana Gold Corporation
Employs: 300
Proposed employment: an average 1,200 during construction of mine
Total invested in Romania: 160 million USD
Total proposed investment (including reinvested capital): 3.7 billion USD
"Because of the perception difference between the people and the company's plans, Gabriel Resources has a big educational challenge, to explain itself to Romanian people and answering all the questions," says McGregor. "If the Romanian public opinion is against the project, the project should not be forced on to Romanian people, but if the project has no fundamental problems then the Romanian people need to be be convinced that it is a good project."
Saroudis, who says he does not want to prejudice the outcome of the debate, adds: "Many people think the mining sector is obsolete, but the truth is that most developed economies of the world have huge mining sectors, like the USA, Australia or Canada, which has thousands of similar mines."
But the project has suffered from a bad history.
"I think this project unfortunately had a bad start, which created controversy," says the business association leader. "The original management did not do a good job, but now I have high hopes it'll go ahead."
The current unemployment rate in the Rosia Montana area is 70 per cent.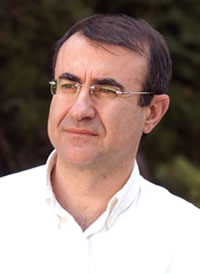 "If we leave and the mines close, unemployment will be over 90 per cent," says
Yani Roditis, chief operating officer of Gabriel Resources
.
The project will have a "multiplier" effect, says Roditis. "For every direct job usually there are eight to ten indirect jobs," he says.
The company will spend and reinvest a total of 2.94 billion Euro on the project.
"Most of the money made will be reinvested," says Roditis.
This includes the initial investment (128 million Euro so far), sustaining drilling, process and rehabilitation. This will be funded by debt and equity finance from international banks and private banks.
If gold is priced at 600 USD per ounce (about 476 Euro) – total gold and silver could generate sale of around 3.8 billion Euro.
The site will take place on the village of Rosia Montana and will need the resettlement or relocation of 974 households. The operation will mine up to 13 million tonnes of gold and silver ore per year for about 16 years in four new open pits. The project needs 1,258 hectares of land, of which 205 hectares is mined.
Currently the company employs 300 people and will employ 1,200 during the construction phase and 563 during the operational phase.
RMGC will employ a construction management contractor to build the pit, which will happen in an open tender.
SEW PROMISING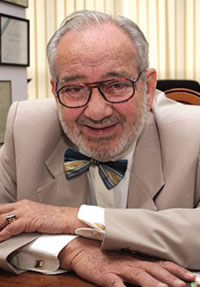 Experience with Romania of the clothing producer J&R Enterprises chairman J A Seroussi dates back to the 1960s, when he started producing gloves in Targu Mures and Medias.
Although the company is now turning a loss, J&R Enterprises owns five garments factories, two in Odorheiu Secuiesc and the counties of Botosani, Calarasi and Tulcea. In Romania the company sells its products in its own stores 'No. 36' and through 27 other cooperators.
About 96 per cent of the clothes made in Romania are exported to Germany, Italy, France and Russia. "We will expand more on the market as we are now opening a new 264 sqm store in America House," Seroussi says.

J&R Enterprises
Clothing producer, owner of retailers No. 36
Entered the market: The company's first textile factory at Odorhei was opened in 1991
Total investment: Around 90 million Euro
Distribution: 96 per cent abroad
In Budapest the company will also open a 500 sqm store in a 250,000 Euro investment.
The total investment of the company locally was over 86 million Euro and last year J&R Enterprises invested a further 3.5 million Euro.
"Romania was always a market for clothing no matter what the circumstances. The Romanians like quality, they don't like cheap clothes," Seroussi says.
This autumn the company will launch a special collection for ladies including blouses made from silk and cotton.
"There will be 25 different colours for sizes from 36 to 58," says Serroussi. "Also we will introduce the new line of women's suits which won't be too trendy, but will have a touch of fashion."
Another important plan of the company will be to increase the scarves collection by at least 20 times.
Although women are the priority this A utumn, this month men will see 800 different styles of buttons circulating in the stores. Men are the main customers of J&R Enterprises, but Seroussi says in two years women will be on top.
High society
Colliers International
Real estate company
Residential projects include: Asmita Gardens, Central Park (Bucharest)
Industrial projects include: Bucharest West (Bucharest-Pitesti motorway)
In the residential market, developers are now trying to invest in large scale projects for the middle and high class market, particularly in new multi-storey blocks.
Colliers International promotes middle class residential projects such as Asmita Gardens on Splaiul Unirii and Central Park, near Globus Circus in Bucharest.
In the industrial segment, Colliers International is the exclusive agent for Bucharest West. Set over almost 100 hectares, this is the second largest logistic and light industry park after Militari Commercial Center, that will be built on the Bucharest-Pitesti A1 motorway, developed by the Portland Trust.
In the rest of the country there is a battle to be first to development. There are already plans regarding developments of a chain of up to 30 commercial centres in Romania. Colliers officials believe the cities who will have the most developments are Constanta and Cluj-Napoca, as well as Timisoara, Iasi, Galati and Pitesti.
The highest requests were for blocks of flats, office spaces and warehouse spaces last year. This encouraged developers to continue investing in such projects after they bought land.
Unfortunately, the offer in the middle class housing does not cover the demand for families who want to move in a new home.
"To qualify for a mortgage in such a residential complex, middle class families have to average an income of over 1,500 Euro," says Horatiu Florescu associate director with Colliers International.
This is an average income only ten per cent of families who need a new place to live in have.
Steel smart
Canam Steel Romania
Specialists in steel construction components manufacturing and structural steel projects
Established in Brasov in 1998
Employs 230 people
Representative projects: KIA Motor complex in Bucharest, Canam Steel HQ in Brasov, Charles de Gaulle Plaza office Building, Bucharest
Part of international North American giant in the structural steel market, Canam Steel Romania was founded in 1998 to help the development of the group's share of the construction market in Romania and eastern Europe.
The Canadian firm worked on Charles De Gaulle Plaza office building, which is currently the highest steel structure building in Romania. The value of the contract stood at 4.2 million USD (3.35 million Euro), including project detailing, manufacture and erection of the steel structure, as well as fireproofing.
Canam Steel has also signed with Brasov City Hall an almost one million Euro turn key contract as general contractor for 'The Wedding House' a building inside the courtyard of the Brasov Old City Hall, a historical monument. This is 16 metres high with a glass ceiling and stretches over 1,860 square metres.
By Mihai Alexandrescu,
Michael Bird,
Ana-Maria Smadeanu
and Corina Mica