Under the spotlight
Romania is at the centre of a deluge of French culture and investment in the year of Francophony, as Ambassador of France to Romania Herve Bolot talks to Ana-Maria Smadeanu about education, 'les affaires' and President Chirac's visit
This September's International Sum-mit of the Francophony will see Jacques Chirac make his second official visit to Romania.
This is arguably the most high profile head of state to come to the country since Traian Basescu took over the presidency – and Romanians, it seems, will be pleased to see him.
Over two thirds of Romanians have a positive impression of Chirac, according to a survey last April by Civis. This makes him the most popular foreign leader among this Balkan nation, compared to 58 per cent who have a positive impression of Mr Bush and 47 per cent for Chancellor Merkel. Why is this?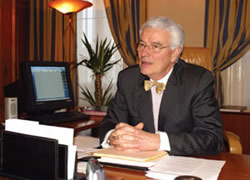 "I believe that Romanians like Chirac because of his international prestige," says Ambassador Herve Bolot, "but also for the support that he presented in terms of Romania's accession to the EU, suggesting the opening of the accession negotiations for the Balkan country."
This year's summit, organised by the International Agency of Francophony (OIF), will have to complete the reform of the OIF which started six years ago at the Hanoi Summit.
"I believe the summit is the most important international event ever organised in Romania," says Bolot.
It also aims to put the whole south-eastern Euro-pean region under the spotlight.
"In the region, Romania is the most traditionally francophone country and the most important one in south-eastern Europe," says Bolot.
Education will play a central role in the proceedings, which will include a proposal to set up a Francophone University in Bucharest, with French as a common language.
"Its role is to promote the language, to organise and to take advantages of it," says Bolot. The University is a Romanian initiative, which needs approval from the other Francophone nations.

Trade talk
2005: Total bilateral trade four million Euro
Ranking: Third
2005 end: Total FDI: 3.5 billion Euro
French companies in Romania (end 2005): 4,060
Largest investors: Renault Dacia, Michelin, Lafarge, Bricostore, Orange, Veolia
Latest large investments: Gaz de France, Saint Gobain, Auchan, Faurecia
Source: ARIS
The idea, developed by state secretary for Francophony Cristian Preda, is to create a university which will allow students, teachers and researchers to transfer classes with 25 other universities which have Francophone programmes from the new entry countries of the European Union plus Romania and Bulgaria.
A cultural blitz of French-themed music and theatre will also continue to descend upon Romania. Importing the cafe culture is first. This month will see the 'Cafe du Monde' in Bucharest and Timisoara, where coffee shops will see young Romanian and French-speaking singers and painters in performance and display. Following the popular exhibition last year of four centuries of French painting 'Ombres et Lumieres', this September will see an Antoine Bourdelle and his Romanian students exhibition at the National Museum of Arts.
"This year it is sculpture's turn to be seen in Brancusi's birth country," says Bolot. "Every year we will bring to Bucharest works from the Louvre."
Of all the nations investing in Romania, French investments arguably occupy the most diverse sectors - with a substantial presence in banking (BRD Groupe Societe Generale), telecommunications (Orange and Alcatel), manufacture (Renault Dacia and Saint Gobain), retail (Carrefour, Bricostore and Auchan) and energy (Gaz de France).
"Our foreign trade helps increase Romania's balance of trade," says Bolot. "For example we make the cars abroad, but the parts are made in Romania and this boosts Romanian trade. I want to develop this kind of trade, especially in electric equipment, because many things are manufactured in Romania and 40 per cent of the production is exported."
So, following Orange and Renault-Dacia, will Romania see another French big investment over 500 million Euro in the near future?
"There is a very large project which will create 3,000 working places in the next two years," says the Ambassador.
Questioned on whether this will be in the auto sector, the Ambassador is, as one would expect, diplomatic in his response.
Global driving force
Renault-Dacia
Car manufacturers
Turnover 2005: 1.2 billion Euro
Profit: 57 million Euro
Sales 2005: 172,000 units
Predicted sales 2006: 200,000 units
Source: ARIS
Last year saw accelerated growth in Renault-Dacia's operations and 2007 will see the French-owned group spread into the Asian markets with the family car Logan. Export sales increased by 300 per cent over the previous year, with 164,406 of Logan units sold, of which 51,130 are for export in 40 countries.
"It is important to continue our international development," says Renault-Dacia general manager Francois Fourmont.
He predicts export volumes will rise once the production capacity increases, from 172,000 Dacia units in 2005 to 200,000 units in 2006, of which 185,000 will be Logans.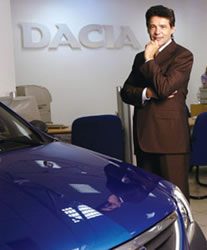 "We do not concentrate our sales on Romania alone, but on export as well," says Fourmont. "Due to our CKD (Completely Knocked Down) centre, we can say that half of our 1.2 billion Euro turnover is from vehicles sold abroad."
Regarding the number of units which will be sold by the end of 2006, Dacia's main destinations for Logan export are France, Turkey, Serbia and Montenegro, Hungary, Algeria, the Czech Republic, Spain, Poland and Germany.
Logan is produced as a Dacia brand in Romania and Morocco and as Renault in Russia and Columbia.
"For now, the only other country where Logan manufacturing is planned is India, starting in 2007," Fourmont adds. This will be with right-hand steering.
The Mioveni factory in Arges county is the main source for Logan production. All the car components are supplied by the CKD centre, that also delivers the parts for assembly centres in Russia, Morocco and Columbia.
Renault-Nissan sent a letter of intent for the privatisation of the Daewoo factory in Craiova, but because negotiations are ongoing between the Romanian Go-vernment and the Daewoo Craiova cre-ditors, there is still no auction date.
The new Logan Estate will be launched in September this year at the Auto Saloon in Paris, delivering a new, more powerful engine for the existing Logan, 16V 107BHP.
The beginning of 2007 will be the debut for the Logan wagon version. "In parallel we will continue the introduction of diesel engines to international markets, so that, at the end of the year, we will reach 50 market countries," says Fourmont.
Durable futures
Michelin
Tyre manufacturer
Investment in Romania: Over 150 million Euro since 2001
Annual production: 3.5 million tyres of which 60 to 65 per cent are for export
Michelin's priority is to invest in its three existing production sites in Zalau, Salaj county and increase its turnover by 20 to 25 per cent annually.
One of the largest French manufacturers in Romania, its production site includes Victoria Floresti that produces tyres for cars and light lorries, Silvania Zalau, producing industrial tyres and truck tyres and Romsteel Cord Zalau that makes tyre casings.
Fitting well with Renault's investment in the country, the French car firm chose Michelin in Romania as the main distributors for Dacia with its Kormoran tyre for the Logan.
Because oil is a component of synthetic tyre, rising oil prices have affected the structure and the dimensions of the car and tyre markets, as well as the production costs.
In answer to this, Jean Marc Gebhart, president of Michelin in Romania says durability is the key.
"Michelin has solutions for the prolongation of tyres and also for reducing costs such as longer lasting tyres and more resistant tyres, but also with new generation tyres, which are more reliable and can allow better fuel economy," he says.
Roaring trade
Peugeot
Imported by Trust Motors
Turnover 2005:160 million Euro
Number of dealers: 21
Total number of employees: 320
With 3,745 units sold in the first five months of 2006, Peugeot importer Trust Motors estimates a rise of ten per cent this year and has a target of 12,000 sold vehicles.
The best sold models are the hatchbacks 206 and 307, which represent 33 per cent of the total sales. Peugeot has 21 dealerships and a total of 320 employees.
Trust Motors has invested a total of 25 million Euro up until now in cities such as Bucharest, Pitesti, Cluj-Napoca and Ploiesti, with Bucharest representing more than 30 per cent of its sales.
The future developement startegy is to target cities with more than 300,000 inhabitants, says Uti Gheorghe, general manager of the company.
Bringing out the saloon
Citroen Romania
Car importer
Number of cars sold in 2005: 3,511
Target number of cars to sell in 2006: 5,000
Citroen has a market share of three per cent of the imported vehicles in Romania, with 3,511 units sold in 2005. Its best sold models are the C3 mini-class and C4 hatchback, while its nine other vehicles are also available.
Olivier Bortolini, general delegate of Citroen in Romania believes the C4 is the right product for the needs of the Romanian customer.
"The C4 is fantastic for Romania. It has the design, the technology and the price that has made it a success in Romania," said Bortolini.
To fit new European regulations on competition, Citroen, in a similar move to Peugeot, has limited its number of dealers to around 20.
"It helps a lot because this allows us so set up some criteria for sales and after sales and to fit our needs for the future," says Bortolini.
In Romania, Citroen offers three types of contracts: for dealers, after sales services and the parts distributors.
This year new Citroen dealerships will open in Craiova, Galati, Sibiu and Suceava by the end of the year, but the firm will close some down to keep the balance at 20.
This year Citroen's luxury saloon, the C6, aims to take a share from the premium vehicles market.
To compete with German rivals such as Audi, BMW and Mercedes, Citroen's flagship vehicle is bigger and aims to be better equipped, says Bortolini.
The new C6 will also offer a navigation CD for Romania.
Targeting small enterprise
BRD - Groupe Societe Generale
Second largest bank in Romania
Total assets: 5.8 billion Euro
Total value of loans amounted to approx three billion Euro, up 47 per cent year on year (end March 2006)
Credits to companies were up 35 per cent on end-March 2005
Credits to individuals increased by 98 per cent in the same period
"French investments are present in most of the economic sectors, as a result of a privatisation process or greenfield operations," says CEO and chairman of BRD - Groupe Societe Generale Patrick Gelin. "I expect that in the future more SMEs get involved."
In finance, Gelin says the current market is dominated by consumer credit and investment in real estate.
"Savings are represented by short-term deposits," he says. "There is a strong need for medium and long term savings, but it will take some time."
BRD - Groupe Societe Generale will, in the following months, be particularly active in the very small enterprises sector and has launched some recent products for the agriculture sector.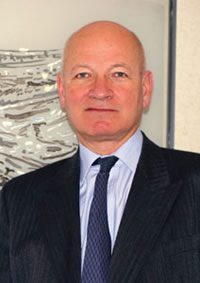 The Romanian banking sector has over 30 banks, a large proportion of them competing for the retail sector. Gelin says that in the medium term, the retail banking market will be dominated by five or six banks. "The buyer of savings bank CEC might be one of them," he says.
The country will also need to carry out more 500 million Euro plus infrastructure projects, which will need strong financing from large multinational banks.
"Romania is late and the process has to be accelerated," says Gelin. "As far as we are concerned, we have got a big expertise within the group and we are obviously interested to participate in the funding of such projects."
As for regional expansion, Societe Generale has a policy of presence in almost all the countries of central and eastern Europe, so the Republic of Moldova is one of the countries the bank is "considering".
Gelin says he may see other French financial services such as insurance enter into Romania in the next five years.
Telecom: still in an upswing
Orange Romania
Mobile phone operator
Turnover 2005: 870 million Euro
End of first quarter 2006: 7.1 million customers
Forecast end of 2006: eight million customers.
Total investment: one billion Euro
Total investment 2006: more than 200 million Euro
"Since the beginning we have brought a number of partners and suppliers with us and the publicity surrounding Orange has stimulated a number of other French companies to come and invest here in Romania," says local leading mobile phone operator Orange Romania's CEO, Richard Moat.
The CEO believes mobile phone penetration will rise to 75 per cent by the end of this year.
Four years ago mobile telephony penetration was only 18 per cent. By the end of 2005 it was 62 per cent. This is fast work.
"There is still potential for further growth, but the rate of growth will start to slow down because of the increasing maturity of the market," he says.
But not yet, it seems.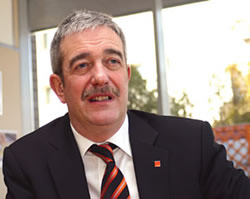 "Joining the EU in 2007 will result in significant growth in the business segment and an increase in the purchasing power of the population as a whole," says Moat. "This will drive higher usage of data services, particularly integrated business solutions and content. A key future challenge for the mobile telecoms operators is to find ways to sustain market growth whilst maintaining profitability rates."
Potential segments for growth include people in rural areas and those with lower disposable incomes.
"We have to find ways to address these segments profitably," says Moat. "To reach our targets we will continue to personalise our offers, and to be as close as possible to potential customers by opening Orange shops all over the country."
Orange's video telephony service 3G for pre pay and post pay was launched in June in Bucharest and Timisoara. This month, 3G will be available in Brasov and Cluj-Napoca, and by the end of the year in 20 cities. The company has also laid the foundations for what it calls the largest wireless broadband network in Romania, with its EDGE service.
"By deploying EDGE wherever there is GSM and by covering the main Romanian cities with 3G, we want to make sure that our customers benefit from an outstanding communications experience wherever they are," he says.
In the landline market, as part of an integrated services strategy of Orange's owners, France Telecom Group, the company's aim is to deliver services that mix mobile and fixed line.
"We are going to develop further our integrated solutions for companies by offering fixed telephony, fixed data and broadband solutions, as well as normal mobile solutions," he says.
Trusting Romania
Alcatel Romania
Main supplier of turnkey solutions in telecom
Total sales 2005: 150 million Euro, up 15 per cent on 2004
Employees: 1,200
Clients include: Romtelecom, Orange, RCS&RDS, Cosmote, CFR, Transelectrica, Euroclinic Hospital, Romanian General Police Inspectorate, Border Police
Starting April this year, Alcatel Romania coordinates activities in 11 countries in south-eastern Europe: Romania, Bulgaria, Serbia, Montenegro, Slovenia, Croatia, Bosnia-Herzegovina, Macedonia, Albania, Greece and Cyprus.
"Alcatel was the first multinational to entrust the Romanian operations with managing an area with more than 70 million inhabitants," says commercial director Emil Visloguzov.
"The main reason behind this regrouping was the fact that the Romanian experience proved high performances on all levels. The second challenge will be to keep the pace with the emerging markets in the area," he adds. "The main challenge will be to bring Alcatel operations in the region to the level of its Romanian operation."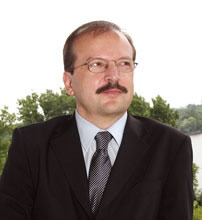 Romania has a solid base in research and development and now there are about 600-700 software engineers working in the field in this country for Alcatel.
Alcatel specialises in the telecom business, landline, mobile and dedicated telecommunication. The company has also introduced 'broadband for all'.
Recently, Alcatel has also been awarded a contract by the Special Telecommunications Service (STS) to deploy wireless transmission solutions for the communication infrastructure of the new EU border protection system in Romania. Alcatel will also provide technical training of STS personnel. The value of the contract stands at almost one million Euro.
Retail: still pioneering
Carrefour
Hypermarket retailer
Number of hypermarkets: Seven – four in Bucharest, one in Ploiesti, Brasov and Constanta to be opened
Number of employees: 3,800
Total investment: 210 million Euro
Carrefour is preparing to open its seventh hypermarket in Romania, in Constanta on Blvd Tomis, adding to the four hypermarkets in Bucharest and one each in Brasov and Ploiesti.
The total investment of mother company Hyparlo in Romania has been 210 million Euro and, starting March 2006, Carrefour Group took over 100 per cent of the activity in Romania.
Last year the company's plans included entering the lucrative wedding list market.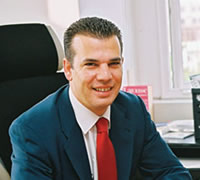 "Romania is a market for this kind of project, but for the moment the details are confidential," says Jacobo Caller Celestino new executive director of Carrefour.
Best-selling products at the moment include staple foods, electronics and home appliance products, textiles and DIY products.
Large packages and offers are ever popular.
"This year too we've seen a tendency towards brand products and bulk packages, such as six and nine kilos packages of detergent and two-litre bottles of Coca-Cola," says Celestino.
Fast developers
Bricostore Romania
DIY retailer
Opened first store in 2002
Total investment: 60 million Euro
Number of stores: Four in Bucharest, one each in Ploiesti, Brasov and Constanta (to be opened)
French DIY retailer Bricostore plans to open its first store in Constanta by the end of this year, says managing director Isabelle Pleska, in an eight to ten million Euro investment covering 8,000 sqm near the new Carrefour supermarket.
Bricostore Constanta will be the third store outside of Bucharest opened by the French company, which is part of the Bresson Group. There is one Bricostore in Ploiesti and another in Brasov, although Bricostore has no outlets in France, it is present in Hungary and Croatia.
Today Bricostore has four stores in Bucharest covering all sides of the capital except the south, which the company may look towards at a later stage.
Bricostore has embraced a strategy of quick development and will open two to five stores per year. Potential areas include big cities such as Timisoara, Oradea, Cluj-Napoca and Bacau.The company's policy is to build close to hypermarkets, not Cash & Carrys.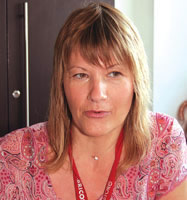 Another important issue for the French group is to buy the land where it is building its stores.
"The company's policy is to buy the land where we build the store, although in Romania this is so expensive. Romania is like El Dorado," says Pleska.
The latest Bricostore opened this Spring in the north side of the capital, near the Feeria Shopping Center, following an investment of 14 million Euro.
Sales were "not the best" at this store so far because of a limited access for customers, but Pleska says the outlet has still registered good sales.
Bricostore Orhideea has the best sales because of its location.
"This store is more focused on the decorative side of the business, and it is clear that we sell more expensive products here," says Pleska.
But during he weekend, the leader in terms of sales is Bricostore Militari.
"The Romanians buy when they have money. When we have promotions they buy a lot and this is very good for the retailer. Romanians are very much like the French," says Pleska.
Newcomer aims big
Auchan
Hypermarket retailer
Total investment: 40 million Euro
Will employ: 800 people
Opening in autumn 2006 in Bucharest
In the absence of Tesco, the latest retailer to enter the market, Auchan, is preparing to open its first hypermarket in Romania.
This will be in Titan, Bucharest over a 16,000 sqm surface with 3,200 parking places and a commercial gallery with over 60 stores and restaurants.
"We want this store to be a practical one offering all the products that customers need at cheap prices," says Regis Mougel, general manager of Auchan. "We made a survey of the area, so we can introduce ourselves to future customers and offer them a store that respects their demands and shopping habits."
In a market dominated by Carrefour and Cora and with new entries like Real and Kaufland, Auchan's ambitions are to open two hypermarkets per year, taking into account other locations in Bucharest and other Romanian cities.
"The retail market is starting to become more and more dynamic in Romania, because of the entrance in the market of international retail brands dedicated to all segments: hypermarket, supermarket, discounter and Cash & Carry," says Mougel.
The general manager says the Romanian consumer has started to have higher expectations – especially in regard to freshness and range, but also efficiency of service.
Construction time again
Louis Berger Group
Consultancy company on infrastructure projects
Operations in Romania mainly under French coordination
Turnover in CEE stands at about ten million Euro (net profit stands at about ten per cent of turnover)
Employees in Romania: 60 overseeing projects
Romania is the hub for 14 countries in the central and eastern European region.
Consultancy company on infrastructure projects Louis Berger Group, which mainly works with public sector authorities, lately compiled a project contracted by the Ministry of Finance under the EU's Ispa programme to help the water company in Brasov upgrade the water network in the city.
Next it will offer technical assistance to 11 municipalities in Romania to prepare and strengthen the absorption of adhesion funds from the EU, after integration, says Chris Germanacos, director for Europe and senior vice president of Louis Berger Group
Germanacos sees a good outlook for Romania.
"It has natural resources, like oil, and a great potential for tourism," he says. "Early last century it was the most impressive country in the Balkans and now it's Romania's time again. EU accession will help Romania a lot. There is a new generation of Romanians aggressively looking forward to do better for their country. There is a good work ethic here. The costs are cheaper than new EU member states, which are loosing ground, because Romania is cheap but good."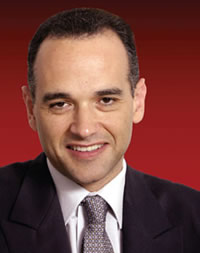 In Romania, clients include seven ministries, beneficiaries of EU funds, as well as 20 municipalities, but no advisory work for private clients.
"Although the group has worked with some projects in the wind energy field worldwide, we are not doing this in Romania yet," says Germanacos. "Still, we would like to be involved in such projects here as well, and are looking into it."
Louis Berger is now consulting on motorways, like Bucharest to Constanta, or rural roads, advising on preparation of standards and construction supervision.
"We were involved in designing the last section of the Bucharest – Constanta motorway and Cernavoda-Constanta, including a bypass in Constanta. This is the last link in this highway and the Government wants to push it quite quickly," says Germanacos. "It will be a bit delayed, as it started quite late, so the Cernavoda-Constanta section will be later than the rest."
Liquid business
Apa Nova Bucharest
Water utility firm, part of Veolia Water
2005 turnover: 78.5 million Euro
Net profit after tax: 15.3 million Euro
Total investments in Romania: 162 million Euro
Number of employees at end-2005: 2,015
Utility company Apa Nova Bucharest, part of the Veolia Water group, took over the concession for the capital's water and sewage utility in 2000 for a 25 years period.
Since then, the company has poured in over 160 million Euro in various projects, including rehabilitations and extensions of the water network and the rehabilitation of old wastewater treatment plants.
The firm's latest endeavour is the completion of construction of the Crivina-Ogrezeni wastewater plant on the Arges river, in an investment worth 55 million Euro.
"The Crivina plant will increase the safety of the water supply system for the capital city and will also allow for the periodical maintenance of the other two plants, in Arcuda and Rosu respectively," says general manager Andreas Baude.
The Crivina treatment plant was designed at the beginning of the 1990s and a treated water aqueduct has been constructed to transit the water from Crivina plant to the Bucharest distribution system.
Apa Nova has invested 126 million Euro in modernising the Rosu and Arcuda water treatment plants and has renovated and built over 125 kilometres of water and sewage networks.
Fresh start
Danone
Dairy products producer
Entered the market: 1996
Employees: 650
Turnover 2005: 70 million Euro
Market share: 50 per cent.
Presence: in more than 80 per cent of retailers
It took ten years of activity for Danone to produce fresh milk in Romania, but it finally launched the product last April in a Tetrapak format.
But there is still room to grow in the dairy industry.
Yogurt consumption per capita is five kilos per year in Romania, meanwhile in France this is around 33 kilos.
Romanian dairy agriculture still lacks a modern touch and Danone Romania aims to support the development of agriculture and milk industry in Romania. Its 'Spre Vest' (Reaching West) programme has an ambition to help develop independent farms to EU standards. 80 per cent of processed milk in Romania comes from farmers who lack modern equipment and Danone aims to facilitate farmers' access to credit and provide technical and managerial consultancy.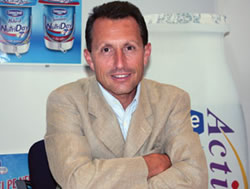 "We want to contribute to the development of independent farms to the EU model, which have given extraordinary results," says Jacques Ponty general manager Danone south - eastern Europe. "It is essential for us to ensure a high quality of milk that we use for Danone products."
In 1998 Danone created a factory on the outskirts of Bucharest. Today the factory produces 95 per cent of the Danone products that are sold in Romania and the brand intends to expand the factory. The products which are not manufactured in Romania include rice and mix product Danette and soft juice and milk drink Danao.
Part of the products made in Romania are exported to the southeastern Europe.
First stopover: Paris
Air France
Number of flights: Five per day from Bucharest to Paris
Market share: Ten per cent
Local ranking: Third
From 1 August tourist agencies will no longer receive the seven per cent commission from French airline Air France.
"Romania was one of the last European countries that was paying commission to the agencies," says Rodolphe Lenoir general manager of Air France. "This was normal because the market wasn't so mature."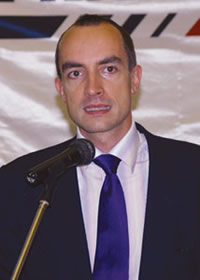 Tarom has also announced now that it will give only one per cent commission. This will means less initial cash for travel agencies – but allow market forces to enter the sector, so the agencies can set their own prices, which could mean cheaper tickets and more passenger transport.
There is a trend for local airline offices to decrease their prices. Air France now sells a ticket to Paris with 179 Euro plus airport tax – down from 240 Euro plus airport tax last year. Lenoir says there is more competition on the market, not only from budget airline companies, but also from the historic operators, who are increasing their traffic to Bucharest.
"The more seats you have to sell, the more you can afford to have smaller prices for some seats," he says. "Six years ago we only had one flight full of businessmen between Bucharest and Paris. Now we have five flights daily."
Air France is working on the possibility of new flights, maybe to and from locations such as Timisoara or Cluj-Napoca.
"We prefer to have flights from other cities in Romania to Paris than from other cities in France to Bucharest," Lenoir says.
"We have a high growth in number of passengers travelling with Air France connecting from Paris to other destinations," says Lenoir. "More than two thirds are transiting to Paris to countries such as Spain, the USA and China. We are number one in terms of flights to the USA."
New hotel for Calea Victoriei
Sofitel Hotel
Started activity in Romania: 1994
Employees: 236
Turnover 2005: 8.2 million Euro
Estimated turnover 2006: Nine million Euro
This year, mixed interest will open a four-star Novotel hotel on Calea Victoriei, Bucharest.
The first hotel by the French group opened in Romania was Sofitel, which set up locally in 1994.
"Its opening of it will be an opportunity for the Accor Group to expand its business in Romania and not a threat for Sofitel. This way the Accor hotel chain will have variety: Ibis, Novotel, Sofitel," says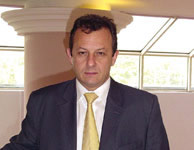 Bruno Vinette, general manager of Sofitel Hotel.
Sofitel reached its target of a 75 per cent occupancy rate last year, said Vinette, who expects the same figure for this year. Sofitel has 203 rooms, one restaurant 'Les Oliviades', a bar, casino and conference complex, the World Trade Center.
Voucher culture
Accor Services
Food vouchers company
Number of customers: 18,000 companies
Turnover 2005: 22.4 million Euro
Profit: 14.1 million Euro
Prediction for 2006: similar to 2005
Part of Accor Group, food vouchers company Accor Services is preparing to launch a new product, Day Nursery vouchers, targeting corporate customers who want to give vouchers to their employees who have children less that two years old.
This is a device that aims to "reward and motivate" their employees, says Emmanuel Malan, general manager of the company.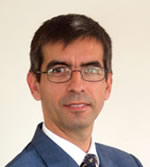 In Romania, market leader Accor Services has 18,000 corporate customers. Every month more than 620,000 employees use the restaurant food vouchers and Ticket Cadou (gift voucher).
There is also a social care voucher.
"There are 2,000 NGOs and institutions using this ticket in the social security and community programs, used to buy necessities such as food, hygiene products and new born baby products," says Malan.
Signed, sealed, delivered
GPV
Manufacturer of envelopes and supplier of related services
Number of employees: 260
Total investment in Romania: 4.5 million Euro
Number of customers: 550, including Romtelecom, BRD, ING and the Ministry of Finance
Market share: 60 per cent
When French manufacturer of envelopes GPV entered the market, the company found an environment where few citizens use the postal service and energy companies rarely sent bills to customers in envelopes – which means everyone in a tower block can often see how much their neighbours spend on electricity or gas.
Worse – if a court wants to summon a citizen to a trial, this letter can appear without an envelope - for all to see.
With the European Union arriving and issues of personal and financial privacy taking centre stage, the French firm now hopes to leverage itself into a prime position to pick up some of the business that secures a degree of confidentiality.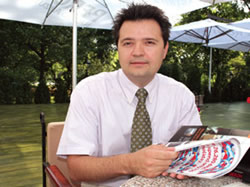 GPV started with a deal to provide envelopes for Apa Nova, the Ministry of Finance and Electrica Transilvania, and is hoping for partnerships with the new foreign owners of the gas and power distribution networks Enel, Gaz de France and E.ON.
"They will want to switch from the current billing structure," says Thierry Blain, general manager central and eastern Europe with GPV. "It is not normal to send a bill to the customer without an envelope. Also EU integration means that Romania better respects people's privacy and human rights in personal correspondence."
Romania is the production and business centre for GPV's central and eastern European area and has a 6,000 sqm production unit in Cluj-Napoca, which manufactures around 2.5 to three million envelopes daily, along with a service centre in Bucharest.
Its next target institution is the Ministry of Justice.
"A court summons is sent without an envelope to an individual, so everyone can see what the reason is for which a person is called on court," says Blain. "Things like that don't happen in the EU."
Fixing up
Air Liquide Welding
Part of the Air Liquide Group
Total invested in Romania (including both Ductil and SPS subsidiary): approx over 12.5 million Euro
Turnover 2005: Approx 35 million Euro
Target 2006: Five per cent more than 2005
Aim for gross profit of 4.7 million Euro for 2006
Employees: 350
` Providing the still growing manufacturing and construction industries with products to stick large pieces of metal together, market leading welding supplier Air Liquide Welding produces electrodes in its factory in Buzau for domestic use and export.
Air Liquide entered the market by taking over unprofitable and command-oriented state firm Ductil in 1999, and now exports around 50 per cent of its goods – mostly to Italy, as well as France, Germany and the UK.
"I see positive signs in the manufacturing industry," says Air Liquide Welding Romania general manager Razvan Batrinu.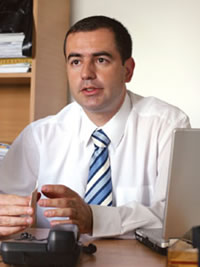 "There are more medium sized investors coming in to Romania– we are seeing big construction companies working with more sub-contractors and an increased number of sub-contractors in general."
The wire comes from the Czech Republic and the Republic of Moldova and, in Buzau, the team cleans, draws and cuts the wire, adding a mixed metallic powder, before baking and packaging the product.
The company has two core products, Saf-Fro for metallic manufacturing and Oerlikon, a more technically demanding product for ship construction, pressure containers and the petrochemical industry.
Air Liquide also has a second facility, SPS producing flux cored (tubular) wire and sells products and machinery used in the cutting and welding process.
The customers go from small workshops and car repairs shops up to the biggest automobile companies and shipyards
Office makeover
Corporate Office Solutions
Interior consultant, furniture supplier
Employees: 37 full time and 20 collaborators
Turnover 2005: 8.5 million Euro
Turnover for 2006 (predicted): 12 million Euro
Profit: One million Euro
Corporate Office Solutions (COS) is an office interiors consultant and owns the exclusive local dealership of furniture supplier Steelcase.
The company's intention is to provide entire solutions for interior decorations such as interior partitions, floor coverings, furniture and interior lighting.
With a 400 sqm meters showroom in the capital, COS plans to open another showroom and branches in large cities such as Timisoara, Arad, Cluj-Napoca, Sibiu, Brasov and Constanta.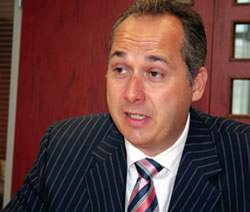 "We have very good coverage in Bucharest and the next step is the country, so we will be opening new offices and a showroom in the country," says Christophe Weller, managing director of the company.
Although COS is the exclusive importers of Steelcase, the company also cooperates with other furniture suppliers and also supplies homes and hotels.
"We have a lot of Italian furniture because there is a big Italian influence in Romania," says Weller.
Other furniture is from the Czech Republic, Germany and Turkey.
COS also offers to companies, who purchase an order that can take a few weeks to arrive, furniture for free until the goods come in.
The company also rents furniture for companies who are only studying the market, or are not sure if they will stay or not, such as Groupe Societe Generale and Michelin.
"The next step is furniture leasing, but that's a leasing that is not very common and developed here. There have been some cases but it is not popular right now. We look to set up a partnership with a bank," says Weller.
Credit where it's due
Coface Romania
Credit management company
2005 turnover: 1.08 million Euro
2006 forecast turnover: 1.6 million Euro
Profit rate stands at 40 per cent
Employees: 35
French-owned credit management company Coface Romania is looking at launching additional services in Romania, such as credit insurance, says managing director Cristian Ionescu.
Worldwide, Coface Group provides full credit management solutions to build and protect business relationships. The firm is the leading provider of services for business information and debt management in central and eastern Europe (CEE). Its activities cover the entire cycle from customer profiling to credit reports and receivables management.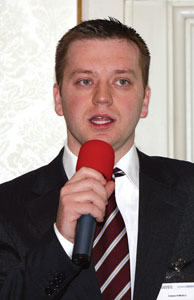 "CEE is an island of faith for Coface," says Ionescu. "We study a Romanian company and undertake a credit report at the request of a foreign company, as well as recovering debts."
Coface's core business worldwide is credit insurance, an element which will become more strategic after EU accession.
"We may open the credit insurance arm this year," says Ionescu. "The implementation plan is ready and we started work on setting up the special company. There are other similar products in Romania, offered by some insurance companies, which offer credit insurance products, but without having the know how." Ionescu says Coface has a 15 per cent market share of credit insurance at a worldwide level. "We are number one in the field of export credit insurance."
By Ana-Maria Smadeanu,
Mihai Alexandrescu,
Corina Mica
and Michael Bird