Swede smell of success
Energy and the environment could offer the most lucrative deals for Swedish firms, finds Michael Bird as he talks to Sweden's Ambassador to Romania, Svante Kilander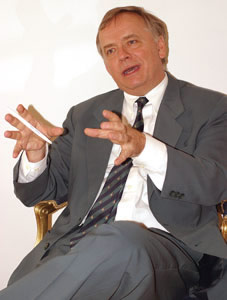 Upbeat is how to describe Swedish Ambassador, Svante Kilander, when talking about the prospect of seeing self-assembly furniture store Ikea in Romania.
"There is so much expectation related to the opening of Ikea," he says. "Ikea has been a success story wherever it went. It's a great concept. We don't just buy things and take them for granted – we put them together. It gives you the satisfaction of assembling them yourself. Everybody likes quality and Romanians will then see that many of Ikea's products are made in Romania."
The first store will open in Baneasa, while Ikea, which manufactures its products in the north of Romania, will extend its facilities and open a new factory in Gura Humorului.
"When I, as a Swede, see the products, such as the furniture, textiles or household goods – there is a Scandinavian light reminiscent of the evenings and mornings of midsummer," says Kilander. "Its very pastel and soft colours are reflected in Ikea - also in their physical lightness. You also see this simplicity in the works of Swedish painter Carl Larsson. It reflects the Swedish dream of themselves."
This also connects with the Swede's talent for economy.
"We are good at saving energy and saving the environment," says the Ambassador, "and with Ikea's products, we save energy, space and money."
These sectors: preservation of energy and the environment, could be the two areas where Swedish expertise could help. Romania is not the most efficient of nations in its use of energy, neither is the country at the top of the list of citizens who are conscious of environmental preservation.
"Acting environmentally friendly is incorporated in all Swedish minds," says Kilander. "In Sweden all kindergarten kids are involved in saving energy and acting in an environmentally friendly way. I think environmental awareness, which will be more present here, is something very sound if it comes from the grassroots – there is a natural instinct not to waste products."
POLITICAL TALK
For Sweden, the European Constitution is still in debate, although it has ratified Romania's accession treaty, despite a new wave of Euro-scepticism that has infected some parts of Europe.
"Enlargement of the EU was never a problem in Sweden," says Swedish Ambassador Svante Kilander.
As a relatively young member of the club, since 1995, Sweden has witnessed EU growth in its backyard – with the opening of Poland and the Baltic States – which has produced very positive political and economic growth. "When the politicians speak positively about the enlargement of the EU, the Swedes like it, there is no gap between the politicians and voters on the issue of enlargement," says the Ambassador.
Kilander puts this down to a Swedish taste for curiosity: "They are open to new impulses and the building of Europe needs a blend of established and new ideas and this is why enlargement is necessary."
Amazing adventures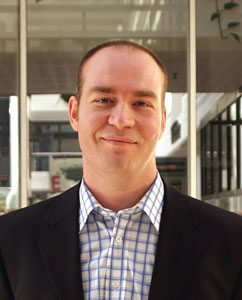 Scouting for opportunities for Swedish business and offering local information on trade and investment is the newly expanded Swedish Trade Council (Exportradet), led by trade commissioner Jan Kettnaker. The council, jointly owned by the Swedish Foreign Trade Association and the Swedish state, also acts as a consultancy business for larger Swedish clients on specific trade issues.
"Romania has now received the investment-safe stamp," says Kettnaker. "People are no longer afraid and the risk is lower, this connected to EU accession and the belief we can get inside in 2007."
There are three tiers of interest for Swedish business: selling of products, such as Saab, Ericsson and Oriflame. Then there is production, such as Ikea and clothing firm H&M. The third is the market in setting up sub-suppliers, for smaller components, such as metal and plastic parks. This area is seeing the largest growth at present.

TRADE TALK
Exports Romania to Sweden: 126 million Euro
Furniture and clothes account for 50 per cent of exports
Exports Sweden to Romania: 257 million Euro
Machinery accounts for over 50 per cent of these exports
                                              Kettnaker sees high potential in construction, such as building, project management and aftercare service on developments, but also in tourism: especially hiking, agro-tourism and adventure tourism.
"As a comparison, Bulgaria is very successful in developing tourism," he says. "There are Swedish charter companies that operate in and out of Bulgaria. Here there is potential."
But there are no direct flights to Sweden and few, if any, charter flights remaining between the two countries.
Romania still poses problems for Swedish investors. Kettnaker points out the usual suspects, such as a lack of highways and the ever-changing legislation.
"VAT reimbursement does not function correctly," he says.
In terms of clients invoiced by Swedish firms, people do not always pay on time and it is also hard for Swedish firms to find experienced managers.
The heat is on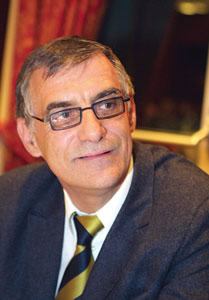 There are 32 heating companies in Romania, each under the ownership of different municipalities. Everything is built on the Soviet system – the equipment for which is obsolete, so refurbishment is needed.
With rising gas prices, efficiency in these district heating projects are therefore a high priority.
Swedish Council for District Heating (Sweheat) promotes Swedish involvement in the interconnection and refurbishment of heating systems to maximise efficiency and minimise environmental damage, as well as promoting use of alternative fuels.
Members carry out feasibility studies, building projects and development programmes for manages of district heating companies.
"The Nordic system is the most efficient and simple one using our consultants and a wide range of areas to rebuild or modify," says Nicolae Tinis, the local representative for Sweheat.
He adds the biggest opportunities for Swedish business are in district heating, water treatment, and sewage and solid waste treatment.
The umbrella association can also offer a package to local councils for redevelopment of its district heating projects. This can include a plan for financing the project, through the Nordic Investment Bank, which effectively means Sweheat lending the local councils money to pay its own members.
Members of Sweheat have worked on district heating projects in Zalau and Buzau and in Bucharest, Tinis is now working on trying to obtain for some of its members a project covering some areas in the capital.
Sweheat can help with other utilities: water, sewage, solid waste treatment, incineration.
Tinis sees a lot of opportunities in the use of biomass, or garbage, as an energy source. Scrap wood from furniture factories can also be a source of heating. These materials, compressed and then incinerated, can be used as an efficient system – but only in bulk forms for areas of 500,000 or 600,00 people.

ABB
Utility company
Total value of projects: around 100 million Euro.
Representative projects: rehabilitation of the Oradea Centru substation including the complete replacing of the existing high, medium and low voltage equipment.
Retrofitting the Pitesti South substation, Transelectrica Pitesti
There are three unbundled sources of energy in Romania: hydro, thermal and nuclear energy power.
"Hydro power makes sense when you have an excess of electricity," says Peter Simon, country manager of ABB Romania. "In nuclear or thermal plants you cannot increase or decrease the output, it has to be the same all day long, whereas in hydro power you can afford to produce an excess of energy."
In thermal power, Simon says the trend in Romania is to refurbish old plants instead of building a new one.
"In Romania, 30 per cent of the energy output comes from hydro power, which is enough," he says. But the country needs a 10,000 MW hydro power plant, argues the country manager.
However, in general Romania has made no significant investment in its energy production field, says Simon, with the exception of the transmission of electricity, where Transelectrica has a state-of-the-art network.
Ikea is coming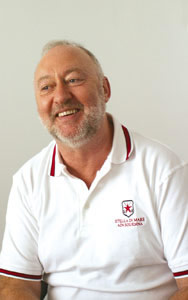 An Ikea franchise will open in the Baneasa residential and retail project in north Bucharest, with real estate developer Baneasa Developments owning the external franchise.
Locally, the company has had a trading office since 1991 and a production unit since 1998. The latter is called Sweedwood and is set up in Siret, Suceava county.
Ikea's representative office from Romania coordinates activities in Bulgaria, Serbia, Macedonia, Slovakia, Bosnia and the Republic of Moldova.
"Romania is a quite special country," says Hendrik Notmeijer, trading area manager of Ikea Romania. "It has a lot of raw materials, especially wood species such as oak, beech and spruce. For oak and beech there are few raw material areas in Europe."
Jan Withoft, general manager of Sweedwood, says he intends to expand the Siret plant in a seven to ten million Euro investment.
But the priority now is to build a production line in Gura Humorului, which will have an oak processing operation. This will be a 35 million Euro investment and work will start this Autumn and finish in two years' time.

IKEA
Furniture manufacturer
Activity: 1991 (trade office: Ikea Trade) and 1998 (production unit: Sweedwood) and 2006/7 retail (the franchise is owned by Baneasa Developments)
"We don't sell in Romania yet, so everything is exported," says Notmeijer. Ikea has around 95 suppliers in the Balkans, and Germany is the firm's largest market in terms of sales.
Threats include the availability of raw material.
"We see big players, who have bought of a lot of forest and increased the prices," says Notmeijer. "If you make the raw material too expensive, then it's no longer interesting to produce."
Low labour costs are one of the reasons for which Ikea chose Romania.
"After Romania joins the EU, even if the gaps become smaller in terms of labour costs, there is still a gap," says Notmeijer.
Seeing convergence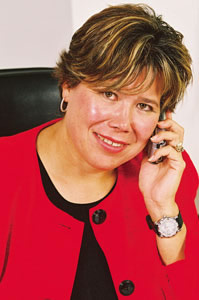 Last December, Ericsson bought Italian Marconi Group, but this will not bring much of a change to local operations.
"With the Marconi deal, we gain a prominent position in the landline sector, while Ericsson remains a main driver in mobile," says Adriana Boersma-Rodrigues, country manager for Ericsson Telecommunications Romania.
"Marconi's operations are not that strong in the Balkans, so all the company's partners now contact us directly," she adds. "Italian and German colleagues are going to move here to help the operation, hopefully to be then replaced by locals. The Marconi deal all together was a happy surprise, as it showed new opportunities in the Balkans and the south-east European region for Ericsson."
Ericsson Romania also worked on the 112 emergency service and has partnered with communications components producer Solectron in Timisoara mid-September last year, to produce parts for broadband solutions. This deal created 120 jobs in Timisoara.
Ericsson works in telecom infrastructure development and one major topic on the horizon will be the sale of two other licenses for 3G phone operations.

ERICSSON ROMANIA
Launched in Romania: 1994
Largest Swedish investor in Romania
Also host to Sony Ericsson, the joint venture with Sony for mobile phone handsets.
Major customers: Vodafone, 112 (Special Telecommunica-tions Service), Romtelecom and Cosmote
"We are happy to see that the Government wants more competition in the 3G sector," says Boersma-Rodrigues. "Time will only tell if Romanians are ready for that much competition."
But there is still an issue with 3G, for the local Ericsson boss, which she says will be better and cheaper to maintain for voice in the future.
"I wish I could see more coverage, and all people that come in and are end-users of this service in their home country would like to be able to use it here as well," she says.
Venturing on
ORESA VENTURES
Venture capital investment company
Started activity in Romania: 1997
Today's portfolio: Flanco, La Fantana, Motoractive and Guzu Chim
Oresa Ventures, which has shares in electrowares retailer Flanco and water cooling company La Fantana, has bought 49 per cent of the shares of paints and varnish producer Guzu Chim for nine million Euro.
This year the company plans to have two or three exits and Cornel Marian, investment manger of Oresa Ventures, is expecting to make new investments of around 25 million Euro.
"There are companies with whom I am negotiating now," he says. Interesting fields include financial services, branded consumer goods, business services and retail.
In financial services, Oresa has developed strong businesses such as leasing firm Motoractive and consumer credit company Credisson, which was sold to BNP Paribas's credit arm Cetelem for a reported 43 million Euro.
Legally, Oresa is not structured as an investment fund but as a company and its life-span is unlimited. "It is very important not to have the rigidity of an investment fund in this country," says Marian.
This allows the company to build up a business from almost zero, develop the strategy and watch its value increase, without the pressure of having to close up in a time bracket. This is the case of water cooler firm La Fantana, of which it owns 85 per cent. This was created in 2001 with six employees and now hires 500 people and has a 70 per cent market share on the water cooler market.
"We entered Serbia in 2004 with La Fantana and we have a 70 per cent market share there as well," says Marian. Now La Fantana is building a factory in that country and a second unit in Romania, investing 'a few million Euro' per each factory.
Marian now sees the Romanian market as dynamic and predictable.
"From our industry's point of view, everything that happened in the Czech Republic, Poland or Hungary in ten years is happening in Romania in two to three years. Romania is the most interesting country now," he says.
Changing the face of business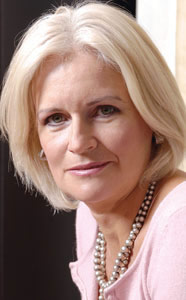 Home delivery cosmetics company Oriflame is seeing the majority of its sales migrate from a knock at the door to a click of the mouse.
The on-line service was launched in 2005 and 25 per cent of the firm's products last year were bought in the virtual world.
"This year I am sure that 60 per cent of our sales will come from on-line orders, which already happened this April," says country manager Monica Tatoiu, adding that Oriflame holds 14 per cent of the cosmetics market in Romania.
Last year's 25 million Euro turnover was the best ever for the Swedish company in Romania.
But Tatoiu is confident that 2006 will overpass this.
Oriflame now has 60 branches and 2,000 authorised dealers who deliver catalogues and sell products in person, by phone or on-line.
The cosmetic market in Romania is segmented. In Moldavia, the population is very educated in terms of cosmetics.
"The women in western Moldavia take care of themselves a lot," says Tatoiu. "Vaslui customers can buy our products with food tickets. Women often renounce food to buy a good lipstick or perfume. In Campulung Moldovenesc we sell the most expensive moisturising creams."
Compared to Moldavia, southern Romanians prefer quantity over quality.
"Here we sell our cheapest products, but we sell a lot," she adds.
The most inflexible region is Transylvania.

ORIFLAME
Cosmetics company
Started activity in Romania in 1995
Turnover for 2005: 25 million Euro
Market share: 14 per cent of the cosmetic market
"They prefer to go to Hungary for shopping, because they believe that a Romanian product must be a bad one," says Tatoiu.
New forms of promotion include a book club, where Oriflame organises literary coffee meetings at its HQ and, during the summer, in front of book stores, Tatoiu will help host Latino dance classes.
Domestic violence is also a project she wants to attract more attention towards. Tatoiu wants to introduce a new law to help give more rights to battered wives. "We want them to be ensured by the state that they can keep their homes and the guilty husbands will be the ones who have to leave," she says.
Private demands
Private clinic Medicover intends to open two or three more clinics this year in cities with more than 300,000 people, such as Timisoara, Brasov and Galati. Its clinics in Constanta and Cluj-Napoca will also move to larger headquarters.
Medicover invests 1.5 to two million Euro per year, says managing director Gabriel Ionescu.
Internationally, the company offers medical services under the Medicover name, lab services under the Synevo brand and hospitals – only this latter offering is not yet present in Romania. Now the mother company is building its second hospital in Warsaw.

MEDICOVER
Number of clinics: Six
Turnover for 2005: 15 million Euro
Investment in Romania: Ten million Euro
Companies are 90 per cent of its clients
Ten office-based surgeries
including Orange, Honeywell, Philip Morris
"There are also plans to build a hospital in Bucharest, but most probably after the EU integration, as has happened in Poland," says Ionescu.
Medicover started its activity in Romania in 1997 after it bought one company with lab services and another with medical services.
In 1998, the first Medicover clinic was opened in Bucharest and has since opened six medical centres and many surgeries in towns such as Ramnicu Sarat, Slobozia, Zalau and Sibiu. There are also smaller towns where Medicover has opened surgeries.
Metal works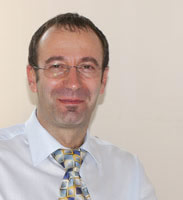 Lindab Romania is becoming a regional hub for the export of its sheet metal products, which it manufactures at its production and warehousing unit in Stefanestii de Jos, Ilfov county.
After almost four years of export contracts with the Republic of Moldova and opening its own office in Bulgaria, Lindab Romania has now established a partnership with these two countries.
"In Bulgaria we will now establish an independent Lindab office and exports to the Republic of Moldova are going along very well," says Andrei Sulyok, business unit manager of Lindab Romania. Now the company is looking to develop towards Turkey and Greece.

LINDAB
Manufacturer of sheet metal products
2005 turnover: 30 million Euro (30 per cent increase on 2004)
Forecast turnover 2006: 15 per cent increase
Investments in Romania: 4.5 million Euro
The company expects to invest around one million Euro this year for the development of its equipment and production capacities, but also to create a new line for producing structured wall caskets.
Last year, 95 per cent of Lindab Romania's turnover originated from its 'sheet metal' division and the rest came from the 'ventilation' division.
Market: 'almost' mature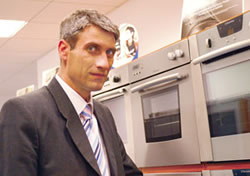 White goods producer Electrolux is seeing the Romanian consumer get a lot more savvy.
"As a market, Romania has almost reached its maturity level," says sales director Florin Porojan,. "The end-user knows more and more what he wants and is actively looking for the right product at the right price. I say 'almost mature' because no one can estimate what can happen."

ELECTROLUX ROMANIA
Two divisions: sales and marketing and production in the Samus plant in Satu Mare
2005 turnover: 157 million Euro, up 25 per cent from 2004.
Total investments in Romania: 25 million Euro.
Employees in Satu Mare: 2,005 and Bucharest: 30
Brands: Electrolux, Zanussi, AEG
Electrolux's sales division entered Romania in 1995 and then the firm bought out a gas cooker plant in Satu Mare, Samus, in 1997. These gas cookers remain the most sold local items.
"Products from there are exported to countries that include Finland, Russia, Sweden, Norway, Israel and France," says Porojan. "Cookers produced in Satu Mare are sold more on foreign markets than in Romania."
The second most sold product in Romania is fridges, followed by washing machines and vacuum cleaners.
Textiles haven
LINDEX
Producer of ladieswear
Export targets: Lindex store network in Sweden, Norway, Finland, Germany, Estonia and Latvia.
European units: Romania and Turkey
Leading clothing brands often see Romania as a place to make clothes, but not yet as a country to open a store. One example is H&M, and another, Lindex, which is one of the leading ladies fashion chains in northern Europe.
Although it hasn't opened a store in south-eastern Europe, the company manufactures its products in Vrancea county.
Lindex's representative office shut down at the end of 2004 and its role was taken over by Romanian company LDX Consulting.
"The possibility of opening a store in Romania hasn't been taken into consideration," says Silviu Gavrila, general manager of the company.
Report by Ana Maria Smadeanu and Corina Mica