Taking care of business
Though it is undergoing a radical course of treatment, Romania's public healthcare system would find it hard to pass a medical. So 'The Diplomat' takes a look at the private option
Would one rather bribe a state hospital doctor and nurse for proper care, or is it more cost effective to take on a subscription at one of the local private clinics now on offer?
This is a new dilemma facing many Romanians.
Though President Basescu has told his people not to give nor ask for bribes, the practice is still widespread on a day-to-day basis in public healthcare, meaning a de facto private and untaxed system already exists.
However, the Government has passed through a package of laws tackling the public healthcare system – though none of them include a concerted effort to smash the black economy in treatment and cure.
"There is an array of reforms put through that has the support of the industry," says Roberto Musneci, vice president and area director eastern Europe-south with GlaxoSmithKline. "There are laws that will take at least a year to go through, especially considering the by-laws. The healthcare system has always seen a crisis, but the situation now is much better than in 2003."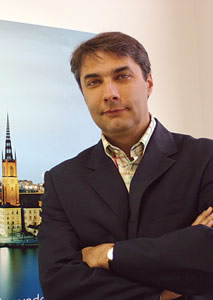 Erghin Hagi Calil, managing director of Romar welcomes the new legislation.
"There was a need of a liberal view to assume the responsibility of private health insurance," he says.
But these new laws virtually ignore the private medical field.
Managing director of private clinic Medicover, Gabriel Ionescu, says 99 per cent of the new package targets the public, not the private healthcare system.
"There is a new chapter about private health insurance, but there's nothing new in it," he says.
The private field has been allowed to quietly expand, picking up regulations from the relevant authorities when necessary and responding to the supply and demand of a the richer part of the new market economy.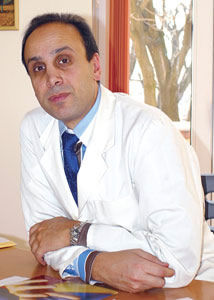 "The private system has not been taken into account at all, by none of the past or current ministers," says Wargha Enayati, managing director of Unirea Medical Center.
There is also no separate trade association for private medicine.
"What has been missing for many years," says Ionescu, "promised for such a long time and we are bored waiting for, is the basic package offered by the public health system. The Ministry has promised it will create a basic package in which it will mention which services are free of charge and which ones have to be paid for: this way the private health insurance could become complementary."
The Government is now putting the technicalities of this new approach under discussion.
In the public field, Marius Buca, medical director of SOS Medical, says there are "more services" and more specialists in the public clinics than the private system, but maybe what they lack is an increased focus on the customer.
They can treat the disease, but find it hard to care for the patient.
In pure economic terms, costs of medical service should not be so different between state-owned and private medical facilities, argues Petru Calistru, president of the Dr Victor Babes private Centre for Diagnosis and Treatment.
"Costs are connected to the amount invested in construction and management, equipment, IT, means of transportation, instruments, drugs, lab reagents, and last but not least, personnel recruiting, retribution and motivation, which is most important if we wish to have a team of best-qualified professionals," says Calistru.
In the private sector costs are more obvious and easier to quantify than in the public sector, which has always had a tendency to increased bureaucracy and less cost-effectiveness, Calistru argues.
Cost of care
But still many potential customers of private medicine are scared away by the perceived high cost of care – even among the slowly rising middle class.
"People are intimidated, they think that it costs an arm and a leg because a private hospital is a clean place, everybody is nice to you and you don't have to pay bribery," says Timo van Voorden CEO of Interamerican, which owns private hospital Euroclinic.
Feedback from patients regarding service quality is more likely to favour private medical facilities than the state, especially as patients are paying a transparent fixed fee for what they get.
While in the state system patients pay once, through compulsory health insurance, and then often twice, through bribes to the doctors, nurses, specialists, cleaners and security guards, to ensure they are cured in a safe and secure environment, fees the patient has no receipt for.
"In spite of public health services being theoretically 'free of charge', patients still complain about corruption among medical professionals, which causes important unofficial costs for them, quite comparable to prices in the private sector," Calistru adds.
Picture of health
Romania ranks low in terms of its spending of GDP on healthcare in Europe. The average budget allocation in EU countries is of seven to eight per cent of GDP dedicated to the health system, while in Romania this ranks between 3.5 and 3.8 per cent of a much lower GDP.
"There is a Government commitment stated in the electoral campaign, which promised to move it to six per cent by 2007," says Musneci, "and the question then arises: are we really doing this?"
All Romanians pay compulsory health insurance of 6.5 per cent on their income, while their employers pay a further seven per cent.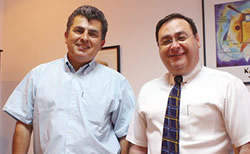 In terms of compulsory health insurance, Nachum Kroytoro, marketing and sales director at SOS Medical, says: "The percentage one pays the state for health is more or less the same in all European countries, but the sums are smaller," says Kroytoro. "It's one thing if you pay 6.5 per cent out of a 1,500 Euro salary and it's a completely different thing if you apply the same percentage to 150 Euro."
Better than Bulgaria
The absence of an effective and transparent public healthcare system in Romania means private companies are filling the gap – and are expanding into now setting up their own hospitals.
"Romania's private healthcare system is unexpectedly better developed than in Hungary and Bulgaria," says Enayati. "In Hungary, for example, public-owned hospitals are better than in Romania, hence the lack of need for developing private healthcare. Bulgaria has a similar public system to Romania, but we developed a better private system here. There are more private clinics here than in Bulgaria."
Future prognosis
Consolidation of the fragmented private market could be the next step.
In the future, Kroytoro believes there will be three or four large private clinics at a national level, compared to the hundreds of small ones that now exist.
"These big players that will remain will either buy small ones or swallow them," says Kroytoro. "Today we see this boom because we lack public clinics and because of poor public service, but in four-five years there will be a more consolidated market."
Victor Babes' Calistru thinks there are some new emerging opportunities connected to the business environment and advancing technology. "A good economical situation nationwide will increase patients` income and their capacity to access private medical care," he says.
Other opportunities include the growing possibilities to exchange scientific information, better access to the newest medical data and the chance to participate in international cooperation.
"With the approaching EU integration, we are hoping for a judicious reform of the health insurance system," Calistru adds.
Still missing from both public and private services is strong expertise in nutrition, addiction therapy on smoking and alcoholism. Kroytoro says he also does not see enough care for chronic diseases, like rehabilitation after heart attacks.
But the debate over healthcare costs and who should pay for them will always remain an issue of contention: because it is an area where morality and economics come into constant conflict.
"Every country has problems, this is not just Romania's stigma," says GSK's Roberto Musneci. "If there is a job that you do not want, that job is the Minister of Health and that applies to all countries."
INTENSIVE CARE
Romania's public health system is seeing a shake-up with 17 new laws now in place, though the norms still have to go through before they can be applied – which could take a year.
Changes include
Hospital managers will only be appointed after a contest. Today's managers will be replaced by a temporary board until existing staff reapply for their jobs. Doctors will have to choose whether to practice or manage. Extra training for hospital management will be available.
There will be a basic package of services covered by health insurance. Some services will only be paid for by extra, optional private health insurance. What these services will be are still under discussion.
General practitioners will also provide home-care and will be encouraged to take on fewer patients, so they can concentrate better on a 'fixed quota' of customers.
Everyone paying health insurance will receive a plastic card, which will contain their medical information and history. This will cost the state 100 million Euro to introduce and is planned to be available in the second half of 2006.