Leasing market matures - but at what cost?
New laws should make the leasing market grow up, but they come at a price, finds Corina Mica, as she analyses the two billion Euro business
Most European Union states like to set up special organisations to regulate, authorise and monitor sectors of business. In leasing, this tends to be the central bank or a specialised institution.
But there is no such body in Romania.
So this boom market has several thousand companies that, at present, seem to meet the law required to practice leasing services. Many of them do not exist or do not offer a standardised service, while others are defunct.
Therefore many in the industry argue that there is an imperative for greater regulation to ensure that there are fewer and more efficient companies, with fewer chances of bankruptcies, so that a Romanian consumer can expect the same quality of service and price as a leaseholder in Vienna or Manchester.
"Romania does not have an institution to evaluate the real size and quality of the market through consistent practice, methods or instruments," says Florin Georgescu, first deputy governor of Romania's central bank (BNR).
All the data and information on the market are centralised by two leasing associations – the Romanian Association of Leasing Companies (ASLR) and the Leasing and other non-Banking financial services Association (ALB).
"They have different approaches about the relevant indicators for this industry," says Georgescu.
Also intending to help 'regulate' this industry is a controversial new law.
Newly-elected president of the ALB, Bernd Kunzel, says the new Government Ordinance from February 2006 now places the Romanian leasing market under the "supervision and regulation" of the central bank.
"Until this year there has been no obligation for leasing companies to report data to any supervising authorities," says Kunzel.
Also Melih Mengu, CEO of UniCredit Leasing, says that the ALB has prepared a draft law which aims to clarify the status of operational leasing and bring a definition for real estate leasing.
The ALB has discussed this with the Chamber of Deputies' commission for banking and finance and has now proposed it to the Parliament.
"We believe that by the summer the Senate will discuss it in its commission of finance and banking. So, by June we will have a new leasing law," he says.
LEASE ON EARTH
The size of the leasing market in the continent, from umbrella body Leaseurope
---
| | | |
| --- | --- | --- |
| Country | Value of new contracts made in 2005 (Euro) | Value of all contracts minus the total payments made by consumers (Euro) |
| United Kingdom | 55,773,610,000 | 121,003,850,000 |
| France | 28,770,000,000 | 73,798,190,000 |
| Austria | 6,712,110,000 | 21,184,530,000 |
| Hungary | 4,730,880,000 | 10,480,750,000 |
| Poland | 4,047,480,000 | 4,956,720,000 |
| Romania | 1,020,150,000 | 1,692,970,000 |
---
Source: Leaseurope represents leasing in 33 European countries. Active since 1972, Leaseurope aims to promote leasing as a key financial service and act as a primary source of leasing information.
Let it grow
"This is the end of the childhood of leasing in Romania," says Sorin Manolescu, general manager of EFG Eurobank Leasing. "There are many captive firms that do not have a strong corporate culture, which is needed."
The Government Ordinance [from February 2006] regulates Non-Banking Financial Institutions (IFN), which will bring some regulation into leasing companies.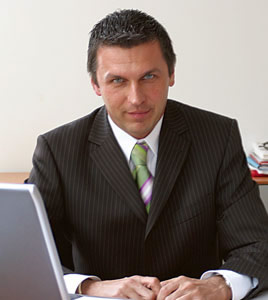 "You now have security that the leasing companies are serious and competitive," says Harald Trinkl, managing director of Immorent.
But some people are wary of the effects of this law.
"BNR regulates the banking market, which is easier, and still it has not managed to avoid some big bankruptcies," says Manolescu.
The February 2006 Ordinance will also bring new restrictions.
"There were a few black sheep on the market, there was no control over the sector," says Trinkl. "Now the control is a bit too tough, as BNR treats leasing companies like banks."
The regulations characterise leasing as a financial activity, at the same time as a commercial activity, which means the industry is subject to VAT.
"As we are both a financial and a commercial activity, we're between a rock and a hard place," says Mengu.
Motoractive Leasing is also critical of BNR's decision to treat leasing companies like banks, especially because the industry does not attract deposits.
"All market players wanted regulation," says Felicia Relenschi, deputy CEO of Motoractive Leasing, "and the central bank's wish to keep inflation under control and the growing current account deficit have speeded up the adoption of the Government Ordinance that regulates the leasing market."
Ionut Chirila, marketing manager at Romstal Leasing thinks the leasing market in Romania is shifting from being just a small market to an important pillar of the economy.
"With this new legislation BNR will clean a little bit the market," he says.
This means that firms must have a minimum of 200,000 Euro share capital to register as a leasing company.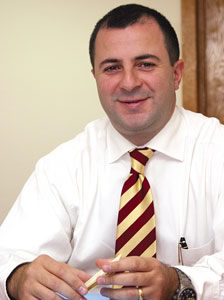 But Kerem Sekizyarali, general manager of Finans International Leasing, believes the new law will not regulate the Romanian leasing market enough – and it will depend on the norms, which show companies how to apply the new regulations, to clarify the new law.
"The Romanian leasing market is now developing and adjusting to European market requirements," he adds.
The final effect of new legislation should be positive for the larger leasing companies.
Bernd Kunzel, who also heads Raiffeisen Leasing Romania, says the important effect will be the consolidation of the leasing market.
"But these changes can also mean that small leasing companies will disappear from the market," he adds.
Size matters
The dimensions of the leasing market are still unknown – and statistics are questionable. The car leasing market could be 80 or 90 per cent of the whole leasing market depending on who you speak to, for example, and the value of the sector may be between two and 2.2 billion Euro. No one seems to agree on figures, and no complete and centralised database about the leasing market in Romania means it is hard to formulate an accurate analysis.
The new regulatory framework will introduce a new system of reporting and evaluating the crediting activities run by non-banking financial institutions (IFNs).
This should give accurate data on the market which will then help to minimise the credit risk, argues Georgescu. "This will help insure financial stability," the bank chief adds.
Humble beginnings
Buying large products in piecemeal over a long period of time was a method of purchase during Communist times.
"Leasing has always been known in Romania," says Immorent's Trinkl. "This was an instrument known to people, more than in other countries, where it had to be promoted and really established."
In post-Communist times, the new leasing revolution started with the cars. In a country taking its first steps into capitalism, a consumer with cash and a materialistic mindset wants a set of wheels. He cannot yet afford one. Therefore he takes out a leasing deal so that he can buy the vehicle over several years.
"This is a booming business in Romania, with growth rates every year that show the development," says Trinkl, "I think by the end of 2007 the total market will stand at between five and six billion Euro. We have had no problems in Romania, compared to Bulgaria. This is a leasing-oriented country."
But in Romania car leasing has dominated the market for too long, without allowing development in other related sectors.
Now, opportunities have grown in the real estate and equipment sectors.
Strict rules of mortgage lending, especially when it comes to consumers declaring from which source their cash for a down-payment on a mortgage came from, mean that 'real estate' leasing has boomed in popularity.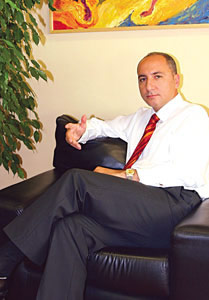 Small and medium enterprises (SMEs) which do not have a massive initial capital have also fuelled the market for equipment leasing.
"There is a strong SME market here, and there are not that many big, multinational companies," says Mengu. "The dynamics of the economy are mainly driven by SMEs, so that's why leasing companies should be close to such companies."
Relenschi of Motoractive Leasing says that until 2007 leasing will remain a popular choice, but after the EU accession some further costs, such as custom duties for non-EU countries, will be disadvantageous for consumers.
Mature moves
The Romanian market is small in comparison with Poland and Hungary in terms of its value, but the number of people taking out leasing contracts is increasing.
This means the leasing market has a potential which it has only partially exploited, says Cornel Coca Constantinescu, president of ASLR.
"Technology transfer, the opening of new infrastructure projects and the appearance of new companies on the Romanian market are just a few arguments to support this," he adds.
"Unfortunately, leasing is a product which is quite sensitive to taxes, the way laws are arranged or changed," says Sorin Manolescu of EFG Eurobank Leasing. "It is an industry which witnesses massive growth. Just as an example, the Romanian leasing market is larger than the Greek market. The biggest disadvantage this market has is its lapses in the ways the law defines leasing. Also, real estate leasing is not supported enough."
But as what goes up has to come down, ING Lease's general manager Bas Hoekstra says that the young and unsettled status of the market is a big downside.
"There is no legislation or changing legislation, so there are opportunities for and threats to this market," he says. "This is a young market compared to western Europe. There are only three or four leasing products on offer here, which makes it a less professional market. It is valued at about two billion Euro, out of which more than 90 per cent is car leasing."
Motoractive Leasing's Relenschi thinks the main advantage this market has, is that it remains at a level that allows for accelerated development, connected to development of the Romanian economy – which now has a healthy growth of between four and five per cent.
"EU accession will allow for more foreign investments to come in and aid development in this sector," she says. "But the main disadvantage is that leasing grew very quickly, hence the legislative instability."
Next stop: Europe
Domestically, the leasing market is witnessing its toughest competition, which forces local companies to improve their professional standards in order to grow and survive at the same time.
The question then arises: are Romanian leasing companies mature enough to expand regionally?
Felicia Relenschi, deputy CEO of Motoractive Leasing agrees.
"I think Romanian companies can go abroad," she says. "Now there is no Romanian firm operating on foreign markets, but that can be done. We are studying markets like the Republic of Moldova and Bulgaria."
Moreover, she says, the Romanian leasing market does not have problems that dog its neighbours. "Clients are quiet and they pay their debts and even if they do not, there are enough legal means to recoup the debts," she says.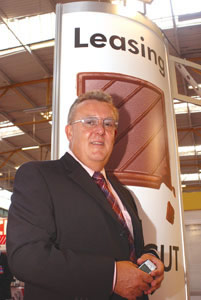 Bernd Kunzel also looks onward.
"Like other sectors of the Romanian economy, the leasing market will be looking for ways to expand regionally," he says. But large leasing companies affiliated to international groups have already established leasing companies in countries like the Republic of Moldova, Ukraine and Hungary.
Bas Hoekstra of ING Lease thinks it is a question of opportunity.
"This country will see a huge growth in the years to come, especially after EU entry," he says. "Once in the EU, it will be a more liquid market, more companies will consider Romania and Bulgaria as an opportunity to set up a leasing company. A non-EU country generally gives out the sense of a higher risk, but this will disappear and more trade coming to this country will mean an easier flow of goods."
Going pro: Operational
Currently the Romanian leasing market is dominated by financial leasing, but starting last year companies such as Raiffeisen Leasing have begun to offer operational services.
One new player in this sector is Israeli-based rent-a-car and operational leasing firm New Kopel, which saw the opportunity in an undeveloped market.
"That's why we chose to start here our first business abroad," says CEO Dudy Perry. "There are around 80 companies active locally in operational leasing. The financial leasing contracts are more close to bank loans and operational leasing is more close to a rent-a-car business."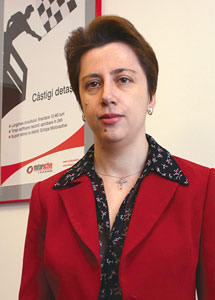 But Relenschi says rules on what constitutes operational leasing have not yet been clearly defined.
"With Romanians, a sense of property prevails over all," she says. "Romanians would rather buy than rent, and the market does not educate the consumer very well with respect to the advantages of operational leasing. There are very few companies which offer operational leasing and the only consumers who understand the difference tend to be large clients."
The question of costs then arises.
"Financial leasing is cheaper, but operational leasing, which is more expensive, brings along more fiscal advantages for the user," says Relenschi. "Right now the costs for both forms of leasing are quite similar in Romania."
At present, Radicini Leasing only provides 100 per cent financial leasing. But its sales director Catalin Negescu says operational leasing has started to catch up. His company will tackle the sector by the end of this year, when it will launch its fleet management product.
"We want to become an important player in the field," he adds.
Operational leasing will also increase in size, says Constantinescu of ASLR.
Companies which are not able to meet the conditions of the new law of the IFN could orient towards operational leasing, he argues, as this does not come under the new law's jurisdiction because it is based on rental and not ownership.
Sorin Manolescu, general manager of EFG Eurobank Leasing is less optimistic about its future.
"It is debatable if operational leasing will become a counter option," he says. "Now it all depends on the industries, the types of actives and which develops better."
Second chance: real estate
Real estate leasing witnessed a blow last year in Romania, with thousands of clients losing a reported 15.5 million Euro through the scam run by German-based MTS Leasing.
Now real estate leasing is estimated to account for only between two and three per cent of the entire market and is landed with a negative image.
However, this was not directly Romania's fault – because MTS Leasing, as a branch of a foreign company, was not subject to local leasing legislation.
"But a case like MTS can generally be prevented by an increased public awareness," says Bernd Kunzel. "In everyday life the customer must look at whom he is buying a product from."
Mengu of UniCredit Leasing says that norms are coming into force to prevent another MTS case from happening.
"ALB has asked for supervision and control and after the MTS case it was understood this is needed," he says. "They were just a branch here, that's why it is very important for authorities to monitor and supervise this market. No matter how much control there is, the best control should come from the market itself."
But scams are not a Romanian speciality.
"Cases like that of MTS happened in countries like The Netherlands, Germany, France and the UK and the truth is that if people set up companies to fraud other people, they will succeed," says Bas Hoekstra. "Romania is no more susceptible than others from this point of view. Because it is a non-regulated market, it may attract more such cases, but I don't think there was something the local authorities could have done to prevent the MTS case from happening."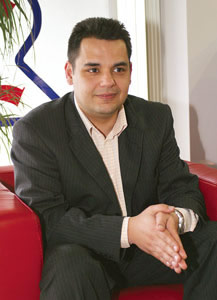 But there is a demand in this sector from customers, which firms such as Immorent hope to fulfil. As well as equipment and car leasing, ING Lease is now offering real estate leasing as operational leasing, for a product up to 100 million Euro.
"We tackle office buildings, logistics centres and supermarkets and warehouses," says Hoekstra. "We only do business to business contracts, we do not finance individuals."
Romstal Leasing has also introduced real estate leasing.
"This is because the banks have imposed some conditions on mortgage lending and few people can afford a mortgage," says Romstal Leasing's marketing manager Ionut Chirila.
Driving force: Car leasing
Romanian leasing has developed around the car market.
The main driver for this was a series of financial incentives over the last decade, which meant the consumer received reductions in customs duties, VAT and taxes on purchasing imported cars through leasing. Romstal Leasing says that right now most cars that are leased are Dacia Logans while, in the past, the foreign brands were the most attractive.
"Today, almost 80 per cent of the market is automotive leasing, and out of that up to 40 per cent is passenger cars and 40 per cent is trucks," says Sorin Manolescu of EFG Eurobank Leasing.
But Melih Mengu of UniCredit Leasing says the growth of the car leasing business will stop accelerating at such a fast pace. Last year it increased by 60 per cent over the previous year, while the entire leasing market increased by 40 per cent over 2004. "The engine for this growth was car leasing," he adds.
With the growth of the second hand car market in Romania, leasing firms are now heading into this line of business.
"The market for new cars will stagnate and the percentage of second hand car leased will increase," says Felicia Relenschi of Motoractive Leasing. "With EU limiting second hand car imports by 2008 the market will be much more stable and balanced."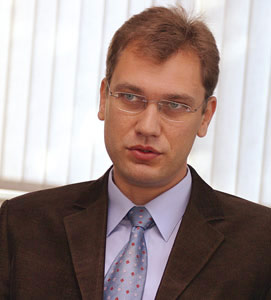 Leasing for second hand objects is allowed. But, argues Andreas Obrist, managing director of HVB Leasing, there is a lack of information about how to quantify the market-price of a second-hand leasing object. "This is also the troubling point for second hand car leasing," he says, "if no one can verify the price of the car. There are possibilities, such as independent evaluators, but first this costs some money and secondly we lose time."
Some leasing companies finance second hand cars, such as BCR Leasing, but there are rules that make it hard, says Negescu of Radacini Leasing.
"A second hand car has to be no older than three years and needs to have the warranty risk insured and they need to have a 'clean' origin," he says. "There are also leasing firms that will not do it. This special field is not regulated. It'll settle down, but no sooner than two years from now."
Additional reporting by Ana-Maria Smadeanu
STATE OF PLAY
TYPES OF COMPANIES
Leasing companies are split into three categories:
Banking leasing companies – those affiliated to financial groups, such as Raiffeisen Leasing, ING Lease and UniCredit Leasing – which account for around 50 per cent of the local leasing market's value, according to ALB (2004).
Captive leasing companies – which belong to an importer or dealer, like Radacini Leasing and RCI Leasing. Around 33 per cent of the market.
Independent leasing companies, who are on their own, like Motoractive Leasing. Around 17 per cent of the market.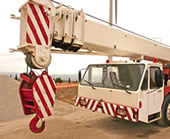 OPERATIONAL LEASING
A customer rents a product with no intention of purchasing the item at the end of a rental period. This is only just beginning professionally in Romania and could be more popular with equipment leasing and the leasing of fleets – especially for small and medium-sized enterprises. The leasing company can then rent out the product to someone else.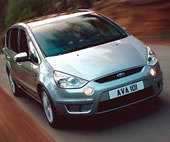 FINANCIAL LEASING
A customer 'rents' a product from a leasing company in, say, monthly segments and by the end of a given period can buy the item. This is the most popular form of leasing in Romania and is dominated by car leasing.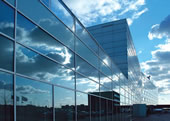 REAL ESTATE LEASING
This is 'renting' a house until a given period is over and then purchasing the house.
Real estate leasing presents several differences and advantages compared to mortgage loans, says Bernd Kunzel of Raiffeisen Leasing.
The down-payment for real estate leasing is more flexible because there are no mandatory requirements from the central bank for leasing companies in this area. Some tasks that a house-buyer would have to undertake become the responsibility of the leasing company, such as paying the site inspector.
A real estate leaser does not pay interest on VAT, only on the net value of the investment.