Being in the know
With striking teachers and a budget less than many of its European neighbours, school reform in Romania is slow, as Anca Pol talks to some experts and offers an overview of Internationals Schools in the capital
In April last year, then Minister of Education Mircea Miclea told The Diplomat that Parliament was due to vote on a new law aimed at linking the quality of teaching to the amount of funding a school receives.
Twelve months later, this has not happened.
But the Government has established a new Agency for the Quality in Undergraduate Education (ARACIP) to create a set of educational quality standards for primary, secondary and high schools in Romania.
"We are now establishing the quality standards," says Constanta Mihaila, vice-president of ARACIP, which is talking to schools and asking for feedback on what these standards should be.
Pilot evaluations are due to start at the beginning of the 2006 academic year in September and then repeated every five years.
The results of the pilot scheme could determine much of the financing state schools receive from the state, with one part of the budget focused on the number of pupils a school has and the second on the quality of its teaching.
For private schools, it is now compulsory for all fee-paying educational institutions to gain authorisation from the Romanian Ministry of Education, which has until now been optional.
There is a difference between authorisation and accreditation.
Authorisation is a sign that the school meets nationally recognised educational standards such as competent teachers and quality facilities, while private schools which follow the Romanian national curriculum and have had two generations of graduates need to receive an accreditation.
But if, for example, a private school in Bucharest follows National Curriculum of England and Wales, it needs to seek accreditation from the UK Ministry of Education and authorisation from the Romanian ARACIP. For this, the school has to pay the ARACIP to visit and evaluate the school.
At present the ARACIP is establishing the criteria it will need to determine whether or not a school meets international standards. Then this will need Government approval. Following this schools which already exist will have a grace period of one or two years to demonstrate its legitimacy as an international school.
Mihaila has not seen a dramatic growth in the interest of the Romanian and foreign parents for international schools. "The schools which already exist cover the needs of a certain population layer of Romania, because these schools address parents from the top of the social pyramid," Mihaila says.
"But there is a growth of interest in private schools which follow a Romanian curriculum."
---
American International School of Bucharest
196, Sos. Pipera Tunari
Voluntari, Ilfov
Phone: (021) 204 43 00
Fax: (021) 204 43 06
www.aisb.ro
Email: office@aisb.ro
admiss@aisb.ro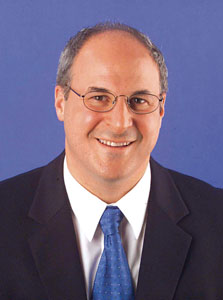 Head of school: Mr Arnold Bieber Learning environment: "Prepares students for the challenges of the 21st century by enabling them to become problem solvers and collaborators in a supportive and dynamic multicultural learning environment."
Financing: Non profit
Pupils: 600, 17 average per class
Gender: mixed
National make-up: 51 nationalities
Ages: three to 18
Annual fees: between about 6,065 Euro and 16,200 Euro, depending on the year
Last day of enrolment: all year
Academic dates: 21 August to 16 June
Curriculum: Based on the International Baccalaureate Primary Years, Middle Years and Diploma Programmes, prepares students for universities worldwide
After school clubs: Volleyball, basketball, swimming, football, softball, tennis, fencing, martial arts, arts & crafts, drama, music, speech & debate, Model United Nations, Math Counts, Knowledge Bowl
Languages: English - primary language of instruction, Romanian, French and Spanish available
Religion classes: No
School times: Between 8.30 and 15.30, depending on the year
Other info: The only school in Romania authorised to offer the above International Baccalaureate programmes
---
Alexandra Kids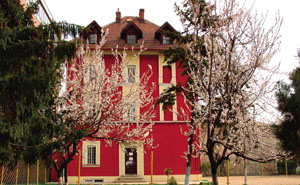 66-268 Calea Rahovei, Sector 5
Mail address: 69 St Petre Ispirescu, sector 5
Phone: 0788 461 573, Fax: (021) 420 69 27
Director: Mr Gheorghe Bors
Learning environment: "Offers its pupils a warm and intimate environment in which the children feel like in a family."
Financing: Self financing, tuition fees
Pupils: 24; five per class
Gender: 14 girls, 10 boys
National make-up: Romanian, British, American, Italian, Lebanese
Ages: seven to 12
Annual fees: Primary: 1,550 Euro; Secondary: 2,390 Euro
Last day of enrolment: Not applicable
Academic dates: Established by the Ministry of Education and Research
Curriculum: Romanian
Facilities: Labs, canteen (three meals per day), transportation
After school clubs: English, French, Piano, Martial Arts
Languages taught: Romanian (teaching language), English and French available
Times: 8.00 to 18.00 hrs (compulsory between 9.00 and 14.00 hrs)
Other info: Offers the pupils school continuity up to the 8th grade, authorised by the Ministry of Education and Research
---
British School of Bucharest
51B Str Aron Cotrus, Sector 1;
www.britishschool.ro
Phone: (021) 232 5657;
Email: office@britishschool.ro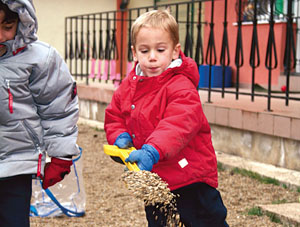 Head of school: Ms J. Puddy Wells
Learning environment: "Committed to developing confident, motivated, self-disciplined learners, who can realise their full potential and make a responsible contribution to the world."
Financing: Foundation
Pupils: 230, average 12 per class
Gender make-up: 125 boys and 105 girls
National make-up: 30 nationalities (incl. 27 per cent Romanian, German, Greek, French, British, American)
Ages: Two to 14
Annual fees: Creche: 3,675 Euro, Preschool: 6,950 Euro, Year 9 and 10: 11,000 Euro
Last day of enrolment: All year
Academic dates: 31 August to 30 June
Curriculum: National Curriculum England & Wales Facilities: Science lab, library, ICT lab, climbing wall
After school clubs: karate, football, swimming, ice skating, go-karting, music, dance, climbing, fencing, drama
Languages: English, Romanian, Greek and German
Religion classes: Not applicable
School times: 8.30 to 15.00 hrs
---
Bucharest Christian Academy
26 Str Vasile Voiculescu, Sector 3
www.bcaromania.org
Phone: (021) 323 5887
(021) 323 5408 Fax: (021) 323 5999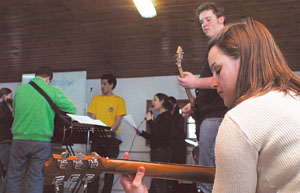 Headmaster: Ms Jennifer Lipp
Learning environment: "Exists to provide a Christcentered, quality education primarily serving the missionary and Christian expatriate community in Bucharest."
Financing: Non-profit school funded through tuition fees
Pupils: 75, average eight to ten per class
Gender: 50 per cent male, 50 per cent female
National make-up: 66 per cent American, also
Brazil, Canada, China, Italy, Japan, Nigeria, South Korea and Romania
Ages: six to 18 years (grades one to 12)
Annual fees: 2005/2006: about 5,985 Euro, scholarships available for missionary families
Last day of enrolment: Pre-registration for 2006/2007: 31 May. Enrolment all year.
Academic dates: 23 August to 8 June
Curriculum: American curriculum through a Biblical worldview
Facilities: classrooms, computer lab, library, multi-purpose room
After school clubs: Cub Scouts, high school girls and boys Bible studies, Japanese lessons
Languages: English as a Foreign Language,
Romanian, French
Religion classes: The Bible daily
School times: 8:25 to 15:05 hrs
Other info: Will offer a kindergarten in 2006/7 for students who are five years old by 1 September
---
Cambridge School of Bucharest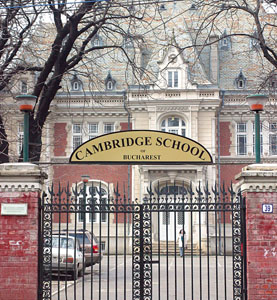 39 Calea Dorobantilor, Sector 1
Phone: (021)210 2131/38 Fax: (021)210 2006
www.cambridgeschool.ro
Email: office@lis.ro
CEO: Mr Nassar Nassar
Learning environment: "Highly qualified teachers from Oxford Brooks University and Cambridge, a focus on students' needs and interests to pursue a future career at the best universities in Romania and abroad, extra school activities to enhance students' knowledge and culture are a few things that differentiate the school."
Financing: Parent contribution and sponsors
Pupils: 530, average 22 per class
Gender make-up: 50/50 boys/girls
National make-up: Includes Romanian, Turkish, Asian, European, Arabic
Ages: three to 17
Annual fees: Between about 1,676 Euro and 3,353 Euro (for 2005/2006)
Last day of enrolment: 15 August
Academic dates: 5 September to 9 June
Curriculum: International British
Facilities: Transportation
After school clubs: Art, Karate
Languages taught: English, Romanian, Turkish, French, Arabic, German
Religion classes: No
School times: 9.00 hrs to 14.30 hrs
---
Lycee Francais 'Anna de Noailles'
(French High School 'Anna de Noailles')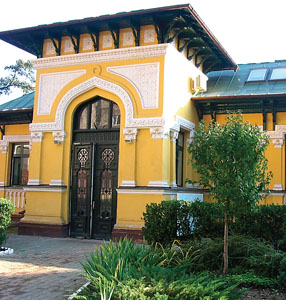 22 Str Cristian Tell, Bucharest
www.lyfrabuc.ro
Email: lfb.adn@lyfrabuc.ro
Phone: (021) 212 5893/94 (021) 312 4139 Fax:
(021) 312 0974
Director: Mr. Claude Mamou
Director of Primary School: Andre Gautier
Financing: Contributions from parents and the
Agency for French Education Abroad (AEFE)
Pupils: 610, between 20 and 30 per class
Gender make-up: 312 girls, 294 boys
National make-up: 50 per cent French, 25 per cent Romanian, 25 per cent others (Turkish, Belgian, Canadian, Swiss, Greek, Lebanese, Italian)
Ages: Three to 18
Annual fees: Between 2,767 Euro and 3,688 for French and Romanians. Between 3,274 Euro and 4,288 for other nationalities
Last day of enrolment: All year
Academic dates: 1 September to 4 July
Curriculum: French
Facilities: physics, biology, technology and computing labs, reference room/library
After school clubs: (for Primary School only) Classical and modern dance, basketball, football, arts, theatre
Languages taught: French, English, Spanish,
German, Latin
Religion classes: No
School times: 8.00 hrs to 18.00 hrs
---
German College 'Goethe'
17 Cihoschi St., Sector 2, Bucharest
www.colegiulgerman.ase.ro
Email: colegiulgerman@go.ro
Phone/fax: (021) 211 3425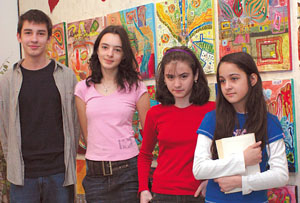 Director: Ms Ileana Burloiu
Financing: From the Romanian State
Pupils: 1,400, average 27 per class
National make-up: Romanian
Ages: six to 19
Annual fees: No fees
Last day of enrolment: 1 September
Academic dates: 1 September to 15 June
Curriculum: Romanian National Curriculum
Facilities: computer lab, gym, basketball, volleyball and football field
After school clubs: basketball, volleyball, football
Languages taught: Classes are taught in German; classes of English, French available
Religion classes: Orthodox, Lutheran and Roman- Catholic
School times: 06.30 to 20.30 (in shifts)
---
Fundatia International British School of Bucharest
Address: 21 Str Agricultori,
Sector 2, Bucharest
Website: www.ibsb.ro
Phone: (021) 253 1698
(021) 252 3704
Fax: (021) 253 1697
Email: office@ibsb.ro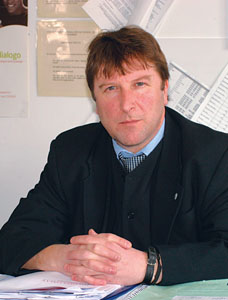 Headmaster: Mr Julian M. Hingley
Learning environment: "We are described as a very dynamic school with an excellent atmosphere and curriculum. The senior school is described as having achieved more in three years than other comparable schools have achieved in twelve to fifteen years."
Financing: School contributions
Pupils: 145, average 12 per class
Genders: 52 per cent girls, 48 per cent boys
National make-up: 34 nationalities
Ages: Four to 19
Annual fees: Reception to year eight: 8,500 Euro year nine to year 13: 10,000 Euro
Last day of enrolment: All year
Academic dates: 4 September to 30 June
Curriculum: National Curriculum of England and Cambridge Examinations
Facilities: Bus service, hot lunches
After school clubs: piano, violin, guitar, tennis, swimming, football, art & craft, homework, dancing, cookery
Languages: English, Spanish, Italian, German
Religion classes: Yes
School times: 8:30 to 16:00 hrs
Other info:
Saturday morning exam revision classes. The only school in Bucharest which is a full member of the Council of British Independent Schools in the European Communities
---
International Computer High School of Bucharest
428 Sos Mihai Bravu
Phone: (021) 327 5443, (021) 327 6570
Fax: (021) 320 9560;
www.ichb.ro
Email: info@ichb.ro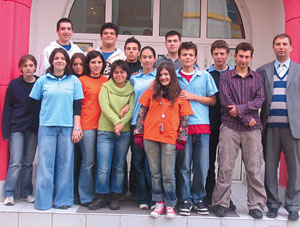 Headmaster: Mr Hamdi Akyol
Learning environment: "Our students really like the atmosphere in our school: created by experienced and good teachers in collaboration with parents and students."
Financing: Non-profit organization (part of Lumina Educational Institutions)
Pupils: 147, 15 per class average
Gender: 54 girls, 94 boys
National make-up: 145 Romanian, three Turkish
Ages: 14 to 18
Annual fees: 2,000 Euro
Last day of enrolment: 6 July
Academic dates: 11 September to 15 June
Curriculum: Romanian
Facilities: Labs for IT, physics, biology, chemistry, English, Turkish, Romanian, gym, dining hall (three meals per day on offer), dormitory (with sleeping rooms, study room, computer office, TV room, table tennis and library)
After school clubs: abroad studies, maths, science, basketball, football, Turkish, Scrabble, chess, IT maniacs club, judo, drama
Languages taught: English, Turkish, Spanish, Latin
Religion classes: Yes
School times: 8.00 to 14.30 hrs
Other: Parents can see their children's grades catalogue on the website of the school and also receive their grades by SMS
---
International School of Bucharest
428 Sos. Mihai Bravu, Sector 3, Bucharest;
www.isb.ro
Email: info@isb.ro
Phone: (021) 327 54 32/33
Fax: 021 327 5058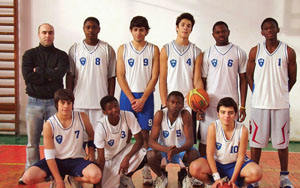 Principal (ISB Primary): Mr Ismail Asan
Principal (ISB Secondary): Mr Selami Ahmet Salgur
Financing: School fees
Pupils: 367, average 12 per class
Gender make-up: Mostly male
National make-up: Most are Turkish or Romanian. Others include: American, Australian, Bulgarian, Chinese, Croatian, Czech, German, Greek, Hungarian, Indian, Iranian, Iraqi, Jordan, Kazakh, Korean, Lebanese, Malaysian, Nigerian, Pakistani, Polish, Serbian, Belgian, Slovakian, South African, Spanish, Vietnamese.
Ages: Three to 19
Annual fees: 5,100 to 6,950 Euro
Last day of enrolment: All year
Academic dates: 1-7 September to 7-14 June
Curriculum: National Curriculum of England and Wales
Facilities: Transport, lunch and medical care
After school clubs include: dance, music, art, football, cricket, board games, tennis, volleyball, IT
Languages taught: English, Romanian, Turkish, Spanish, French
Religion classes: Islam, Orthodox and General religion class
School times: 8.30 to 15.00 hrs
Other info: Fully equipped laboratories, CCTV
---
Italian School 'Aldo Moro'
52 Str Vasile Lascar, Bucharest
Phone: (021) 210 4684
www.scuolaitaliana.go.ro
Email: scuolaaldomoro@yahoo.com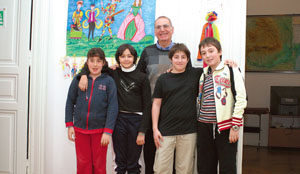 Head of school: Mr Francesco Marini
Financing: Grades one to eight: part by the Italian
State, part through fees. Kindergarten and high school: through fees
Learning environment: "Little, yet welcoming and friendly"
National make-up: Most pupils from Italian- Romanian families, also Italian and Romanian pupils.
Age range: four to 16
Pupils: 60
Pupils per class: maximum of 10
Annual fees (for 2005-2006): kindergarten (ages three to five): 2,000 Euro, primary (ave. ages six to ten): 2,700 Euro, secondary (ages 11 to 13): 3,100 Euro, high (ages 14 to 18): 5,000 Euro
Last day of enrolment: all year
Academic dates: 15 September to 15 June
Curriculum: Italian
Facilities: Gym, computer lab
After school clubs: Classical and modern dance
Languages: Italian, English, Romanian
School times: 8.30 to 14.30 hrs
---
Mark Twain International School
Preschool & Primary School (Campus 1):
25B Str. Erou Iancu Nicolae, Voluntari,Ilfov;
Middle School & High School
(Campus 2): 89-93 Str. Erou Iancu
Nicolae, Voluntari, Ilfov;
Phone: (021) 267 8912,
(021) 267 8915; Fax: (021) 267 8985;
www.marktwainschool.ro
Email: contact@marktwainschool.ro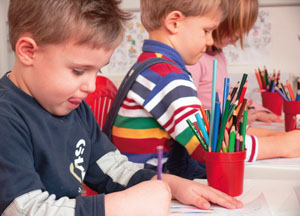 General Directors & Founders: Anca Macovei- Vlasceanu and Dan Macovei-Vlasceanu
Learning environment: "Committed to offering its students a challenging, yet supportive bilingual learning environment, tailored to their individual needs, styles and goals, encouraging them to become informed life-long learners. Caring and open-minded promoters of multiculturalism, all members of the MTIS community embrace their national values and culture within a vibrant framework of internationalism"
Financing: Self-financing
Pupils: 350, average 16 per class
Gender: 50/50 girls/boys
National make-up: 75 per cent Romanian, 25 per cent other (incl. American, South African, Israeli, French, Chinese, Lebanese, Turkish)
Ages: three to 16 (18 by 2008)
Annual fees: Half day preschool: 4,000 Euro, Full day kindergarten: 5,380 Euro, Grades one to ten: 5,670 Euro
Last day of enrolment: April 2006
Academic dates: 15 September to 6 July
Curriculum: International (Romanian & IBO Primary Years Programme)
Facilities: Campus 1: Language rooms, library/ media centre, science lab, computer labs, drama, art and music rooms, gyms, dining rooms, two dormitories, counselling office, medical office, parent conference room, play and garden areas, pool
Campus 2: Library/media centre, chemistry/biology and physics lab, IT centre, music/drama room, gym, lockers, medical office, dining room, counselling office, parent conference room, school yard, garden After school clubs include: Aikido, ballet, ballroom dancing, acting/performance, choir, musical theatre, percussion, chess, computer programming, painting and mother tongue classes, photography, architecture and design, world literature, maths, third language study
Languages taught: English & Romanian (bilingual program), optional language (French, Spanish, German) and mother-tongue classes
Religion classes: No
School times: Between 8.30 to 15:30
Other info: MTIS is authorised by the Ministry of
Education and Research for its preschool, primary, middle & high school programmes.
---
Lauder-Reut Educational Complex
Address: Lauder-Reut Elementary and Middle School of Arts and Multimedia and Lauder-Reut College of Business, Media and Diplomacy;
20-22 Mircea Voda Blvd, Sector3 Bucharest
www.lauder-reut.ro
Phone: (021) 320 1538 / 99
Fax: (021) 320 1575
Email: lauder1@digi.ro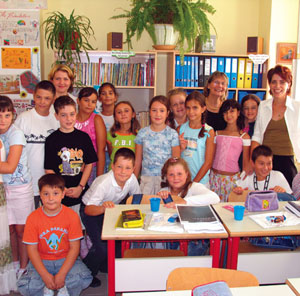 Principal of the entire complex: Mrs Roza Arsene-Brumfeld
Learning environment: "High academic standards, strong community bonds, numerous national and international partnerships, close relation of the school with the students and parents, multinational and multicultural environment, educational programs focused on student entrance to schools in the UK, US and Israel."
Financing: Under the umbrella of the non-profit Ronald S. Lauder Foundation Romania
Pupils: 260
Genders: 45 per cent girls and 55 per cent boys
National make-up: 70 per cent Romanian, 30 per cent other nationalities
Ages: Three to 15
Annual fees: 260 Euro per month: 200 Euro-annual registration
Last day of enrolment: All year long
Academic dates: 12 September to 16 June; summer school starting 26 June
Curriculum: Romanian plus curriculum at the school decision
Facilities: Modern gym hall and sports equipment, medical and counseling cabinets, library, dining room (two meals/day plus two snacks offered), non-stop guard and security, school buses for students transport to and from the school, kindergarten
After school clubs: maths, computing, journalism, Romanian, Hebrew, foreign languages: French, Spanish, German, arts & crafts, orchestra, drama & ballet, karate, chess
Languages: English as a teaching language; Romanian, Hebrew, French, Spanish, German
Religion classes: No
School times: 8.00 to 17.00 hrs
---
Japanese School Bucharest
61 Str Alexandru Constantinescu, Sector 1
www.jpschool.ro
Phone: (021) 222 1985
Email: jpschool@zappmobile.ro
Headmaster: Mr. Nishida Minoru
Financing: Tuitions and financing from the Ministry of Education, Japan
Pupils: 20, average three per class
Gender make-up: 12 boys and eight girls
National make-up: 17 Japanese and three Romanian
Annual fees: 4,080 Euro
Last day of enrolment: 31 March
Academic dates: 28 August to 15 July
Curriculum: Japanese
Facilities: Air dome for sports and events
After school clubs: Track and field, swimming, ice skating
Languages taught: Subjects taught in Japanese, English and Romanian
Religion classes: No
School times: From 8.45 to 15.45 hrs
PARENT POWER
Jamal Nase from Pakistan has three children, two sons aged 19 and 12 and a daughter of 16, who study at the Cambridge School of Bucharest, an international school of 530 pupils which follows an international British curriculum.
"The best thing is that they can follow the Cambridge programme and they can thus move to any other Cambridge school in the world," he says.
The main reason he chose this school was that there they could study Arabic, along with English. His eldest son is now graduating and is aiming to study at an English university and Nase thinks that the fact that his son attended an international school will make it easier for him to be admitted.
One of the most important advantages of international schools is the experience of diversity.
"In an international school there is a high visibility of all kinds of different cultures, the children can meet people from all over the world and this is very important," says Anne Glover from the UK. Her 19 year old daughter graduated last year from the American International School of Bucharest and her son, 15, is still studying there. She chose an international school for her children, first on the criteria of language and also on the educational and material resources of the school.