Tourism potential still outshines delivery
Foreign visitors to Romania may be in decline, but this is compensated by a new wave of domestic tourism. 'The Diplomat' puts the sector under anaylsis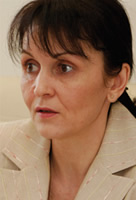 Foreigners visiting Romania may have decreased in 2006 compared to the previous year, but this is no sign of a crisis yet. Local tourism is now supported by the rising incomes of domestic nationals, who are more inclined to investigate their own country.
But this lack of foreign travel is a concern for the new president of the National Tourism Authority (ANT) Mihaela Barbuletiu.
"We should promote the country more aggressively in tourism," she says. "We won't give up promoting the country abroad, although we have plans to promote Romania inside the country."
Last year, Ovidiu Marian, then president of the ANT, told The Diplomat his authority would cancel the country's international awareness campaign 'Romania: Simply Surprising' by the time of EU accession.
"We should first have an identity, then a brand."
Mihaela Barbuletiu, president ANT
This derided initiative promoted Romania through images of a dam and lake, skiing, a picture of a bank (the 19th century Savings Bank CEC building on Calea Victoriei) and an empty seaside. Last year branding firm Grapefruit's boss Stefan Liute said of the campaign: "Rwanda was surprising in 1994, Bosnia was surprising in 1995, being 'surprising' per se is not potentially enticing."
However, ANT will continue promoting Romania through 'Simply surprising' until a new campaign is chosen, says Barbuletiu.
Along with experts from the Worldwide Tourism Organisation, ANT aims to set up a 'master plan' in tourism for Romania. This will be ready by June this year. This is a different project to the 'Branding Romania' tender organised by the Agency for Governmental Strategies, which aims to give the country a marketing identity.
"The brand should come after we establish our priorities," Barbuletiu adds.
Seaside: keeping domestic
Romania's seaside receives much criticism from foreigners for its inadequate services, high prices and poor accommodation in comparison with the Mediterranean and other areas along the same coast.
There has been a drop in the number of internationals choosing to visit the Romanian seaside, but an increase in the number of Romanians taking their holiday on the Black Sea. The amount of money they are spending is also on the rise.
"There are some locations where hotel owners do not want to invest, but there is a wrong impression that things are going badly," says Barbuletiu.
The seaside is now full at weekends during the summer. The trick is to make sure that Romanians keep coming throughout the five-month season. This now lasts from May to September, but while the hotels are open, the services backing them often only trade between June to August. So there needs to be a return to the situation before 1989, when hotels and services were all available during a synchronised period.
"Mamaia could be one of the best
seaside resorts in Europe," Kurt Strohmayer, JW Marriott Bucharest Grand Hotel
Barbuletiu believes that the seaside should be promoted towards Romanian tourists.
"We cannot compete with other sea sides such as those from Spain, Italy, not even with those from Tunisia," she says.
In The Diplomat's poll of foreigners' favourite destinations in Romania, published this month, on page 28, only two locations appeared from the seaside resorts. This was former hippy colony Vama Veche and posh resort Mamaia, the latter seeing the most votes.
"The quality of hotels is still low [in Mamaia]," says Kurt Strohmayer, general manager of the JW Marriott Bucharest Grand Hotel, "but the atmosphere is good, and the promenade is great. Mamaia could be one of the best seaside resorts in Europe. It has to work on quality of hotels and facilities for group trips."
Bulgaria threat
Romania's southern neighbour has positioned itself as a high-end, budget and welcoming choice for seaside travellers. The price for a five star deluxe all inclusive sojourn in Varna can be 20 per cent less than an equivalent trip in Romania.
"For me, the seaside need urgent attention," says Pierre Boissel, general director of Ana Hotels. "We have big competition with Bulgaria and foreign tourists at present are avoiding our destination and force us to take low-cost tourists."
Romanians are also moving abroad and more are going to Bulgaria and Turkey, as well as buying holiday properties in Greece. This is because there is a general perception that property costs are high on the seaside and the hotel offering is sub-standard for the price.
"We have good places where we can host foreigners without problems," argues Barbuletiu. "If the prices seem high, they are established by the market. The demand exists."
Country matters
Attracting foreigners to the countryside, or Agrotourism, is where Barbuletiu believes the ANT should target its efforts. She argues that Romanian villages are different from those in the rest of Europe. "There are no animals or cereals growing on the lands," she claims. "Their villages look like Romanian residential areas with everything that you could find in a city, including an ATM."
Horseback riding, pig-killing and local festivals can be popular for foreigners.
"The real potential is in the natural assets of the country," argues Count Kalnoky, who owns an estate of 19th century guest houses in Transylvania. "But this will rely on entrepreneurs [to develop accommodation and services in remote places] and will take a long time. We need to find a strategy to give incentives to entrepreneurs."
But recent problems include the aesthetic damage some entrepreneurs are inflicting on the countryside. Rural tourists expect the smell of hay, wild animals, thatched cottages and instead they find metal-tiled roofs and double-glazing, processed cheese and instant coffee.
In a Saxon village or on a mountain pass, tourists discover three-storey hotels with triangular windows and bright green and purple exteriors that conflict with the environment.
Rural tourism is where the National
Tourism Authority will target its efforts,
says new president Mihaela Barbuletiu
"This is catastrophic," says Kalnoky. "It is scaring off tourists." He says there needs to be more aesthetic criteria imposed on new developments, such as in Austria and Switzerland, so that new builds can fit in with neighbouring houses.
This is part of a greater problem, argues the count. Many hotel entrepreneurs continue to build large scale hotels, the same size and dimensions as the high-rise blocks in Romania's cities, the very ones many citizens wish to escape when going on holiday.
"For the rest of the world, mass resorts are over," he says. "The same thing happened in the 1960s and 70s in the west and now these buildings are being destroyed." He argues that the trend should be for small, self-sufficient residences.
Spring to life
Spa resorts could still offer potential and rewards for an investor, because such destinations have a captive audience in a small space. The same is true of Romania's salt caves, which offer trips to areas of natural beauty and a remedy for respiratory problems.
But spa tourism in Romania has associations with the old and the sick. When quizzed by The Diplomat, only one foreigner mentioned spa tourism as a favoured destination in Romania.
But these spas are now set for renovation. Along with the Austrian authority for tourism, ANT will discuss solutions for spa tourism. Barbuletiu will meet her Austrian counterpart and experts in April, to discuss spa projects.
"My expectations are high, because the Austrian authority for tourism worked with Hungary for a few years," she says. "Now we can see the [great] results in our neighbours' yard."
Blood pressure
"We cannot ignore Dracula, it's a good eye-catcher," says Kalnoky. For example, in the website for marketing his centrally-located guest houses, there is a 'hint' of the dastardly count in the discreet use of a flying bat graphic around the word 'Transylvania'.
It works as a good entry point for visitors, but few agree that a solid promotional strategy can be built around a fictional character which has little connection with the reality or folklore of Romania.
Foreign visitors tend to be disappointed by the lair promoted as Dracula's Castle, Bran, the 14th century citadel near Brasov, because there is no mention of Dracula at the location. Foreigners are also confused about the fact that the Romanian tourism industry is always making a link between Vlad Tepes and the fictional count, which is non-existent.
The Social Democratic Party (PSD) Government wanted to promote a theme park based on the vampire and his evil friends. The first location was near Sighisoara, which has a tenuous link to the evil count, but this was greeted with protest from, among others, Prince Charles. The site was switched to Snagov, Ilfov county. But when it came into power in 2004, the current Government cancelled this project and nothing has happened in the last two years to advance its progress.
But its supporters still exist.
"I believe in the Dracula Park project, which should be close to Bucharest, on the road to Ploiesti," says Skal Club Romania president Antoni Kuhnen.
"There are 120 hectares available 30 to 40 kilometres away from the capital. The first location, Sighisoara, was non-viable, because there was no infrastructure in place and the investment would have been very big."
So Dracula Park may return from the dead once more.
---
Get with the wet
What are the most popular tourist destinations in Romania for foreigners? After an extensive poll, 'The Diplomat' unveils the winners and losers
The Diplomat – Bucharest has asked foreigners resident in Romania, some who stay here long-term and others who have toured the country, for their views on the top tourist destinations. We also asked which places offered the greatest potential and, at the same time, what are the largest problems in the sector.
Four clear winners emerged from the most popular destinations revealed over the page, with the Danube Delta taking top spot, closely followed by Sibiu and then by the Bucovina monasteries and Sighisoara.
We would like to thank everyone for the hundreds of replies that we received, from diplomats, business people, writers, students, charity and NGO workers, volunteers and teachers, from six continents.
Adventure game
The three areas where foreigners saw the greatest potential were: eco-tourism, spa tourism and adventure tourism.
Romania is well-regarded for its unspoilt countryside. The wolf and bear population are assets, although few tourists have ever seen them in the wild, including those who pay for trips specifically for this purpose. Hunting was also popular and tourists wanted to find out more about which animals they can kill, and where, and in what quantities. Adventure tourism in the south of Transylvania could have great potential, particularly climbing, biking, horseback-riding and off-roading.
Eco-tourism was viewed as having
the greatest potential
Many wondered why spa tourism had not taken off and saw a huge market in this area, which is where the National Tourism Authority is now focusing its efforts. Of particular mention came Baile Herculane, the Caras Severin county-based spa, with a heritage of thermal treatments that date back to Roman times.
Wine tourism could become a major attractor. Many pointed out the Dealul Mare wine route, between Ploiesti and Buzau, as a source of real inspiration. Those polled encouraged more opportunities for tastings and trips.
Rude people, bad roads
Poor service and bad infrastructure topped the list as the problems that tourists encountered with Romania. Staff training at every juncture of the tourist industry was called for – from information centres, to ticket halls and hotel receptionists. Hotels outside of Bucharest received criticism for unprofessional service and thieving, although owners of small guest houses received praise for consistent service.
Although Romanians often gather praise for their knowledge of foreign languages, this is not obvious to travellers. Many cited the fact that people in the tourist industry, such as information centres or hotels, did not speak any language other than Romanian.
Tourists wanted to see an end to beggars getting on and off trains and buses and a campaign to encourage people not to give them money. Foreigners argued that there needed to be a push to stop people throwing their rubbish in the forest and take the garbage home with them instead.
No one praised the quality of
Romanian food
From the hundreds of replies, no one praised the quality of Romanian food.
Another major issue is the paradox of trying to compromise Romania's biggest problem, its bad road and infrastructure system, with perhaps its greatest asset, eco-tourism. Many argued that they could not access the most beautiful places, but if roads existed to such locations, they would probably no longer be so pretty.
There was also a fear that Romania was moving in the wrong direction regarding rural tourism. There was a feeling that there is an anarchic development drive in the countryside where anyone can build whatever they want on the land without planning permission. 'Mini-hotels', some which have received EU funding, appear where guest houses would perhaps be more suited, argued some critics.
The biggest fear was this potential urbanisation of rural tourism – especially of areas such as Maramures and Saxon Transylvania.
The biggest fear was the potential
urbanisation of rural tourism
Many wondered why there was not a Museum to Communism in Romania, especially because the country suffered to such a great degree during the 44 years after World War II.
This is despite the fact that there is one, in Sighetul Marmatiei in Maramures, which is excellent, thorough and accessible to an international audience. This museum should advertise itself in the capital with greater intensity.
Given the cold shoulder
Bucharest did not figure in the top ten of tourist destinations, although it was where the majority of those polled were living or staying.
Although the capital received praise for its bar and cafe culture and the People's Palace, now the Palatul Parlamentului, was the favoured place in the city for sightseers, most people ignored even considering the city as a tourist spot.
However it was seen as safe, although some tourists from the Far East have found that when they walk around the city, they become a target for muggers.
The other counties which did not figure strongly in the list are those from Moldavia (outside of Suceava), the Banat and the south outside of Bucharest. Only one spa resort received a single vote.
Centre has the greatest pull
Brasov county appeared as the clear winner as the county with the greatest number of attractions, due to the combination of good urban and rural locations, as well as its central position.
"It has picturesque cities, winter sports opportunities as well as places which are worth visiting, Fagaras Mountains, the Bran area, including Moeciu and Bran Castle," says Robert Rekkers, general manager of Banca Transilvania.
For Antoni Kuhnen, president of the Skal Club in Romania, it is also the Brasov area, such as Bran, Moeciu and Sinaia, where he would set up a hotel, because of its proximity to the capital. "But I would not invest in any tourist attraction in Romania as long as the Government does not invest in infrastructure," he adds.
---
Top ten tourist destinations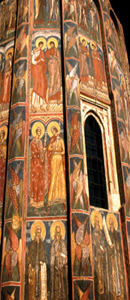 1. Danube Delta
Tulcea county's wetland paradise of reeds, willows, fish and bird life won due to its exquisite natural beauty and untouched qualities. The network of channels and canals was not just a destination for birdwatchers and fishing, although visitors were impressed by the display of cormorants, pelicans and herons. Five star accommodation is now available in the area, which has attracted more high class tourists. But also seductive is the mixed heritage and culture, such as the combination of Romanian, Turkish and Russian influences. However there was a fear that its fragile beauty could soon be ruined by large scale hotels and overzealous development.
2. Sibiu
For its culture and architecture this destination received the most praise, including locations such as the Brukenthal and Astra museums, Liar's Bridge and Evangelical Church. The excellent showing of this city was probably the biggest surprise, as Sibiu has been a building site for the last two years as it prepared itself to become European Capital of Culture.
3. Bucovina Monasteries
The rich and detailed frescoes on the inside and outside of these monasteries in Suceava county show late medieval art at its best. The 15th century network of monasteries see an apex in the blue chromatic wall paintings of Voronet, such as The Last Judgement on its back wall.
MOST POPULAR COUNTIES
1. Brasov
2. Sibiu
3. Tulcea
4. Suceava
5. Mures
6. Prahova
7. Arges
8. Bucharest
9. Constanta
10. Maramures
4. Sighisoara
This intact medieval citadel in Mures county has managed to maintain the beauty of its Saxon architecture through centuries of violent history. Vlad Tepes was supposedly born in the city and many tourists expect more vampire activity than the town delivers. Delights include the 16th century clock tower and the 'Casa cu cerb', a house with deer antlers bursting out of the edge of its second-floor.
5. Bran Castle
Controversial castle residence, built in 1377 to protect the citizens of Brasov from invading armies. The people of the town then gifted the castle to Queen Maria of Romania in 1920. Now it is back in the hands of her relatives, the Habsburgs, and due to be sold off to anyone from Roman Abramovich to Prince Charles to Michael Jackson and his chimpanzee Bubbles, if rumour is to be believed.
It has nothing to do with Dracula.
6. Peles Castle
Lavish summer residence in Sinaia built in 1883 by King Carol I. Rich, over the top and decorated in the most expensive adornments available around late 19th century to the ruling classes: Murano crystal chandeliers, Cordoba leather, Meissen porcelain and works by Klimt and Coreggio.
7. Brasov
Medieval city with redeveloped old town lying at the centre of the county, with decent enough culture, such as a Gothic Black Church, giant piazza and renovated fortress. Recently the city has increased its bar, restaurant and cafe offering, making the town ideal for weekend tourists.
8. Sinaia
Pretty mountain tourist town in Prahova county polled strongly because of its combination of sporting facilities, such as skiing, its relaxing mountain air and its cultural qualities as a former royal residence.
9. Poiana Brasov
Top skiing spot for the active crowd. This beat off the competition from the seaside. But many view the skiing potential of Romania as unexploited. Poiana Brasov itself mostly attracts domestic crowds, but foreigners believe it can be fun for a weekend if, of course, there is any snow.
Joint 10 Mamaia
Foreigners do not like the Romanian seaside and fewer are choosing this area of the Black Sea coast as a summer destination. The 'Costa Constanta' was criticised for being "dirty", "noisy", "dull", "boring" and "not as good as Bulgaria or Croatia" by internationals resident in Romania. But Mamaia emerged as the place that could offer the greatest potential as a destination. One person polled said that this seaside resort could be very attractive for the British.
Joint 10 Maramures:
From the intricate and spectacular craftsmanship of tall wooden churches to the black comedy of the Merry Cemetery in Sapanta, Maramures takes the prize for the most original county in Romania. Lately the area has become a destination for fishing, hunting and paragliding, but some commentators fear that new holiday homes and over-development may wreck the distinctive qualities of the area.
Here is a list of some of what staff at 'The Diplomat' consider many attractive locations that were ignored:
Peasant's Museum, Bucharest
Mogosoaia Castle, Ilfov
Snagov
Roman and pre-Roman remains
Palace of Culture, Iasi
Cotroceni Palace, Bucharest
The National Museum of Contemporary Arts, Bucharest
Constanta
Baile Herculane
Semenic
Deva
Oradea
Arad
Vatra Dornei
Balvanyos
by Michael Bird,
Corina Mica
and Ana-Maria Smadeanu