With Greece as one of this country's most willing partners, Corina Mica talks to Thanos Dendoulis, Greek Ambassador to Romania, months before Romania joins the bigger EU family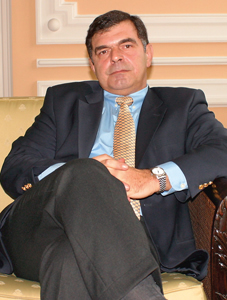 Greek Ambassador Thanos Dendoulis was not kept out of the picture when his appointment to Romania was made.
"I was aware of how amazing this country is, mainly because of the rumours of how rapidly Romania changes," he tells The Diplomat. "Friends kept telling me the changes in this country and mainly in Bucharest were admirable, so when I heard there was an opening, I requested to be posted to Romania."
His expectations were then met. "Of course, not everything is rosy, not all the problems are solved, mainly in the infrastructure field," he adds. "But still, so many companies have set up here in the past four to five years. Many people came, with so many ideas and an important inflow of capital, that one can only see the quick pace at which this country develops."
Road ahead
With Romania set to join the EU family in less than a year, Dendoulis says accession will not bring radical changes to the bilateral relations in economics and politics, which are pretty good already.

Thanos Dendoulis
Ambassador of Greece
to Romania
Born: 1954 in Athens, Greece
Married
Education: Bachelor in
Economics from the Athens
University of Economic and
Commercial Studies
Professional background:
1993: Consul General of Greece
in Geneva, Switzerland
2000: Head of Black Sea
Economic Cooperation
Directorate, Ministry of Foreign
Affairs
2001: Deputy Head of United
Nations Directorate, Ministry of
Foreign Affairs
2003: Head of Latin America
and Caribbean Directorate,
Ministry of Foreign Affairs
           "We live in this region, we are concerned about the future of the western Balkans, and I firmly believe Romania, Bulgaria and Greece will form a sound voice in the EU as far as stability in the Balkans is concerned."
However, stability within the greater Black Sea area - one of the bulwarks of Basescu's foreign policy - is complex.
Geographically, there is no real international consensus on which nations constitute the greater Black Sea area and economic and political cooperation, particularly between Romania, Bulgaria and the CIS states, has not been very forthcoming in the last 15 years. But with Romania and Ukraine recently announcing they will form a joint venture to exploit energy resources in the Black Sea, the Ambassador can only emphasise the importance the region is starting to gain.
"We all have a common ground to build on: which is that one of the grey areas in terms of security worldwide is the Black Sea," says Dendoulis. "All countries in the region have to see how cooperation can be improved in trying to pinpoint security issues and find solutions."
The establishment of US Military facilities on Romanian soil can only strengthen this, argues the Ambassador.
"It will help improve cooperation on a military basis, solve security problems and it can act even on the psychological side to help consolidate stability," he says. "We desperately need poles of stability in this region, and Romania, Bulgaria and Greece can be these poles."
He adds: "Politically we have a similar stand on important issues and have more or less the same perception on the Euro-Atlantic orientation. Greece has one extra asset to bring to Romania: a very good and increasingly ameliorating business presence in the country." With total invested capital approaching three billion Euro from Greek origins, things should continue to flourish.
Europe calling
EU accession is a tough line to walk, it seems.
"In pre-accession times, one has to follow a specific path, from which one can deviate to a very short extent," he says. "And if in terms of policy there are not many differences, the current administration seems to try to be much more effective in meeting EU requirements. It's like it has a hot potato in its hands and is afraid to drop it."
There are many problems the current administration is now grappling with from justice reform to corruption.
"The problem now is how to digest them," he adds. "[Hot issues] won't
delay EU entry, but such 'potatoes' have to be digested within five to six years. It is wrong to say that all problems will be solved once Romania gets to the EU, on the contrary, in practical terms, problems will then begin."
Romania is "lagging behind" in terms of educating and training people, says the ambassador, and not just the civil servants, but the common Romanian citizens, from the neighbourhood merchant to the family-run businessman, who will not know how to survive in the EU market.
"This reminds me of what 1970s Prime Minister Karamanlis said when Greece joined the EU, and most businesses were complaining about tough challenges: 'I'm throwing you into high waters, you have to learn to swim'. Lots of people 'drowned' when Greece joined the EU, as this brings along radical changes."
---
Going regional
More Greek businesses are set for Romania, as economic and commercial counsellor Lambis Kounalakis spearheads a drive to promote Greek investment opportunities nationwide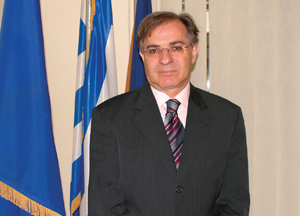 Greek businesses have found fertile ground for development in Romania, and the signs point to further increase of investment, the Greek economic and commercial counsellor Lambis Kounalakis tells The Diplomat.
"I believe in Romania," he adds. "This is not El Dorado, but it has become a competitive country that is ready to enter into the EU. Companies coming here should be serious and they have to know what to do, despite the still present bureaucracy and general confusion that still exists in Romania."
But accelerated growth comes with risks.
"This country is moving faster than it should from the point of view of mentality," he adds. "This means that, although the country is prepared for EU accession in 2007, the mentality of the people at large still lags behind."

Trade talk
Greek Investment: Almost three billion Euro (Greek Embassy
figures)
Main sectors: Banking, tele-communications, construction,
food and beverage production
and distribution, packaging and
plastics, retail
Bilateral trade (for year up to November 2005)
Total volume: 768.8 million
Euro (up 3.7 per cent on 2004)
Greek exports to Romania:
334.9 million Euro (up 4.6 per cent on 2004)
Main exports to Romania include: Metal products, telecom, chemicals and plastics, textiles, fresh and processed food and mineral ores.
Romania exports to Greece:
443.9 million Euro (down 10.1 per cent on 2004).
Main exports to Greece include: metal ores, machinery, livestock and timber products
           From the Embassy's calculations, total Greek investment in Romania is about three billion Euro, placing the country in the top five investing nations in Romania.
However this does not match the calculations of the Romanian Trade Registry as official statistics only account for the direct inflow of FDI, due to many companies registering in Cyprus, Luxembourg or the Dutch Antilles.
According to the most recent data from the Romanian Trade Registry (December 2005), Greece ranks ninth among foreign investors with 3,164 companies and total invested capital of 505.5 million Euro, which equals 3.8 per cent of total FDI in Romania.
"Regardless of how you count, Romania has so far attracted the largest share of outward Greek investment in the Balkans," he adds.
Part of this outward Greek investment means that almost 200 Greek companies have established in Romania in the past year and a half.
"We are talking about medium-sized companies in fields as diverse as IT, media, services, metallurgy and construction," he says. "And things will not stop here, as we constantly inform companies back home about development opportunities in Romania through the business events we organize in Greece."
Starting in 2005, the economic counsellor has taken on an ambitious plan of developing Greek business communities in other Romanian cities.
"We've started with Ploiesti and continued with Cluj-Napoca, and targets for this year include cities like Constanta, Timisoara, Braila and Iasi," says Kounalakis.
Corina Mica
---
Telecom
PLAYING A BIG HAND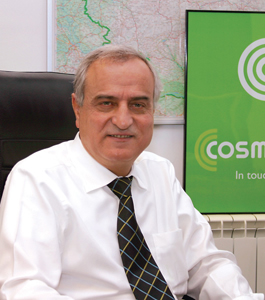 Though Greek-based phone operator Cosmote began operations in its home country five years after its competitors, it managed to become the leading mobile operator.
Could history repeat itself in Romania, where the market is dominated by Orange and Vodafone?
Local leaders of the newest addition to the mobile market are confident the market will move in this direction. Stores, billboards, TV commercials and magazines have spent the last three months splashed in the light green brand to announce the presence of something ambitious.
"It's the time for a new player in Romania," says Cosmote Romania general director Nikolaos Tsolas. "The Romanian market is competitive, but divided. We are determined to break this duopoly. This market will grow with a third entrant bringing lower prices and good services."
Cosmote Romania launched commercial operations at the end of 2005, on the basis of near-obsolete Cosmorom, a Greek endeavour in the telecom business that was dying before it was able to grow.
In July last year, Cosmote Greece took over 70 per cent in Cosmorom in a deal valued at 120 million Euro, with Romtelecom, another Greek venture in Romanian telecom, taking the remaining 30 per cent.
"We plan to invest 450 million Euro in the next two years to expand the network, improve the coverage and become a major player on the local telecom market," says Tsolas. "We don't worry about the late start."
Now the company has 55 to 60 per cent territorial coverage.
"By the end of 2006 we will be at the same level, or even at a better level than our competitors," he adds. "By June this year 92 per cent of the population and about 70 per cent of the territory will be covered."
Ghosts from the past make no difference.
"I think Cosmorom's biggest mistake was that it did not invest enough," says Tsolas. "Now this obstacle has been taken out. With the money and commitment available, such a poor performance won't happen again."
Picking up 3G
The company is interested in acquiring a 3G license, when the Ministry of IT & C auctions two this year. The firm aims to bring a much higher data speed and [mobile Internet service] i-mode, which also works on GPRS.
Cosmote Romania has also developed a sales network in ten exclusive Cosmote shops, 75 Romtelecom stores and 175 partners outlets, including Germanos.
Internet focused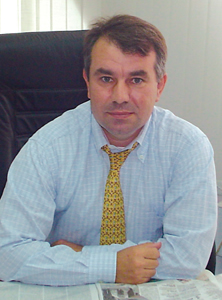 Romania currently has a low presence of alternative phone operators compared to the dominant phone company, Romtelecom, which is the only major player on the landline network, with 4.2 million subscribers.
Romtelecom has spent the past three years digitalising the network and implementing modern support systems. Corporate affairs director Dan Pazara previously said Romtelecom will be investing over the next five years in the Next Generation Network (NGN) technology. According to Pazara, NGN will allow Romtelecom to offer broadband services, such as very high speed Internet access, content services such as video on demand, interactive games and data services for business customers.
But things have changed in six months. "Romtelecom postponed its planned investments of approximately 500 million Euro in NGN as long as Romania doesn't have a regulatory environment to promote significant investments and to allow a return on such investments," Pazara says.
Plans are changing: the company has announced a move towards becoming an entertainment service provider.
Pazara adds: "For any Internet provider, which Romtelecom is continuing to become, content ranks high among priorities. There are ongoing negotiations for several projects in the content provision area."
Also the IT & C Ministry is planning to privatise the remaining stake in Romtelecom through the stock exchange this year.
"The impact of this privatisation depends on how many shares will be sold and on how many investors will be preferred: many, but small, or just a big one," says Pazara. "All these details will be established by the Ministry and the consultant hired."
Last year the company tackled the Internet market with broadband services, with a pick-up that exceeded by 20 per cent the initial target set for 2005.
"Now, we sell about 10,000 ADSL products per month, which is the target number for all 2005. It can be expected that in 2006 Romtelecom will have more than 100,000 clients for broadband products," adds Pazara.
Public partner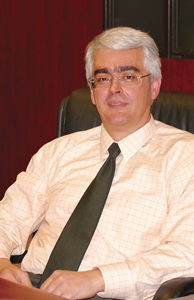 Technology is needed to bring local and regional Government and its agencies into the 21st century and many opportunities for private firms working with the public sector are beginning to emerge.
In this sector, telecom equipment provider Intrarom's latest win is a 19 million Euro contract recently signed with Romania's Ministry of Justice and Public Ministry for the supply, through financial leasing, of IT equipment necessary for judiciary and penitentiary system in Romania.
"This is a huge contract, money-wise and work-wise," says general manager Nikos Doukakis. "We have to deliver and install equipment for the implementation of the IT infrastructure for the two ministries within three months."
Doukakis says the project is due to become operational in April and its
physical size makes it a challenge.
"For example, the 4,000 printers that are part of the project will be loaded into 60 trucks," he says.
"This is just the beginning," says Doukakis, adding that he expects lots of similar projects to launch in the second half of the year.
COSMOTE

ROMTELECOM

INTRAROM

Mobile Phone operator
70 per cent owned by Cosmote Greece 30 per cent owned by Romtelecom
Debuted in Romania: 2005
Investment plan (2006 and 2007): 450 million Euro
Landline operator
No of clients: 4.2 million
Owned: 54 per cent OTE 46 per cent Romanian state
Prediction for broadband
customers 2006: 100,000
Telecom equipment and service provider
Part of the Intracom Group of Companies
Previous projects include: cooperation with the National Lottery, Transelectrica and Bucharest City Hall
---
Financial services
Still in the running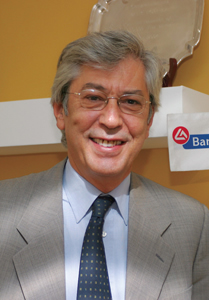 Georgios Michelis, general manager of Bancpost, says its parent company EFG is still interested in buying the savings bank CEC, although the Government has postponed its privatisation.
"It is part of the local market, with two appealing characteristics: a big network and large potential," he says.
For now, Bancpost is focusing on three main directions: mortgage, consumer loans and small enterprises.
Asset-wise, Bancpost ranks sixth in top Romanian banks, with assets approaching 1.6 billion Euro.
The bank did not post a profit last year, due to "heavy investments in restructuring the bank", including reshuffling about 18 per cent of the personnel. 620 people left Bancpost last year.
Despite heavy restructuring, the bank has grown, says Michelis.
Bancpost, now Romania's second largest card issuer (1.38 million cards), is looking closely at issuing EMV cards this year.
"We have a good development in that respect, this multi-usage (EMV) card is much more safe and friendlier. This year we will definitely start working with chip cards," says Michelis.
The bank is the exclusive local partner for American Express and the general manager says Bancpost expects about 50,000 AmEx card holders this year. Michelis says development plans in the card business will continue.
"From all the cards that we issue, the majority are debit cards and Visa cards," he says. "But we are making some efforts to convert debit into credit cards, as Romania is still a cash-oriented society. Our goal is to make it spread countrywide, which is a gradual thing, as customers don't change overnight."
Elsewhere, Bancpost will focus on strengthening its mortgage segment. "The real estate market will be growing and lots of people will be coming to Romania," says Michelis. "Romanians' incomes are increasing and people are looking at improving living conditions."
The general manager says the bank will not launch a real estate fund, but will focus on its core banking business.
Having recently launched two mutual funds, Bancpost is going to open its own insurance company this year, "mainly focused on life insurance," according to Michelis.
Casting off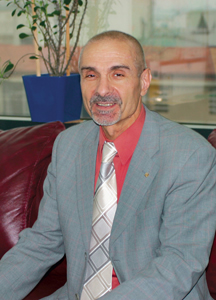 Piraeus Bank is pulling up its anchor and setting sail this year into new territory, undertaking a massive branch expansion programme, tackling the financing of real estate and launching its own securities company.
Sofronis Strinopoulos, general manager and CEO of Piraeus Bank, says the bank has a budget guideline of about 30 million Euro this year targeted mainly at developing branches.
The bank will double its number to 60 by the end of this year, around 25 of which will be in Bucharest.
"In the next three to five months we will launch a real estate fund for south eastern Europe, called Trieris [the Greek word for boat, the bank's logo]," says Strinopoulos.
The fund's total value will be 50 million Euro. The bank will reveal how much money each country will receive when it launches the fund in June this year.
"It is meant to have a balanced portfolio, but as Romania is the largest market of all these countries, it will most likely be the largest beneficiary," the CEO says. "We will not rule out any option, be that residential, office or industrial investments."
Piraeus plans to develop a group of companies in financial services and Strinopoulos says the bank will launch a securities company.
"We are now finalising the preparations, and the company should become operational in three months' time," he says.
By May an insurance brokerage firm should also open. "The next step is to set up two or three mutual funds in the second half of this year," he says. "On top of that, our leasing company is growing and doubling its financials every year."
The CEO says the Greek group, present in Greece, Bulgaria, Albania, Serbia-Montenegro, Romania and Egypt, is looking at investments in other countries in the region, including the Republic of Moldova, but has no specific expansion plans for the moment.
While the fashion in banking is to merge to expand, Strinopoulos says:
"Acquiring banks is part of our strategy, but it will only come after a cost-benefit analysis… The truth is that at this moment there is nothing on the Romanian market that we might be looking at."
Branch expansion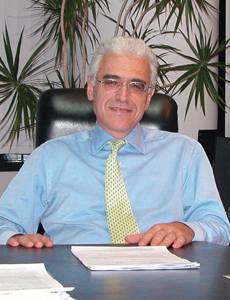 Between 2006 and 2008 Alpha Bank Romania will open 120 branches countrywide, 40 of which will be this year, mainly outside Bucharest.
"This can only show the importance and seriousness that are put by the group in developing the Romanian business," says Alpha Bank executive president Christos Giampanas.
Demetrios Mantzounis, managing director of Alpha Bank Group, says the bank aims to become customers' first choice in the wider south eastern European region, a market with 60 million inhabitants.
With network development in Serbia- Montenegro, Bulgaria, Albania and Macedonia, the bank aims to reach 1,200 units by 2010 and a regional market share of ten per cent.
Territorial ambition
Celebrating five years of activities locally, since it took over the Romanian operation of BNP Dresdner Bank, Egnatia Bank Romania is now looking at territorial expansion, to capitalise on its corporate and retail presence.
Egnatia Bank has planned investments of around 1.2 million Euro for this year, aiming at financing the development of the branch network and the implementation of a new IT system, says president Stylianos Sofianos.
"We registered a significant development within the last period and we will continue to grow," Sofianos adds. "Our plans predict an organic development, but we are monitoring also acquisition opportunities."
The bank's development strategy aims for a market share of at least one per cent in owned assets for 2006 from its current 0.3 per cent. "We intend to reach almost three per cent market share within the next five years, but this will be different in the case of any acquisition opportunities which may appear," says Sofianos.
The bank is presently mostly focused on the corporate segment, but Sofianos says this year it will look into the retail market, the traditional speciality of its mother bank. In the next two years Egnatia plans to open eight new units.
Keen player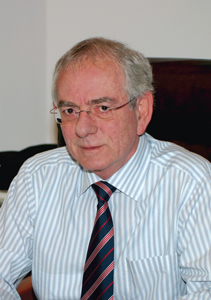 National Bank of Greece (NBG) was one of two international banks to express interest in both Romania banks slated for privatisation in 2005, BCR and savings bank CEC.
While BCR was bought by Erste Bank, the privatisation of CEC is likely to be postponed for one to two years. "NBG is still interested in CEC," says Andreas Maragkoudakis, general manager of Banca Romaneasca (part of the NBG Group). "If the process is delayed for so long, maybe the concerns will be different, but our interest still remains."
Now the focus is placed on growing Banca Romaneasca, which the Greek concern bought in 2003. Since the takeover, assets have doubled to 600 million Euro at the end of 2005.
The general manager says the bank aims to expand to 65 branches nationwide by the end of this year from its existing 45, in all of Romania's large cities, as well as in Bucharest, with a focus on retail and corporate banking.
"There is a big demand in the retail sector as most banks are focusing on this," he adds. "Our plan for the end of 2006 is to have a breakdown of 55 per cent versus 45 [in bank's activity] in corporate and retail respectively. Our main asset in corporate banking is the fact that we are seen as one of the fastest banks in processing requests."
Banca Romaneasca is now proceeding with organic growth.
"But we don't exclude any acquisitions in Romania," he adds. "Nothing is set for now, as for example, Banca Transilvania's [would-be] price has gone through the roof."
Ambitious plans for this year include launching Internet banking and mobile banking and establishing a new credit centre in Bucharest, as well as redesigning the layout of branches.
NBG is present in Greece, Bulgaria, Serbia, Albania, Romania, Macedonia, and there are also plans to go to Ukraine, says Maragkoudakis.
Combining forces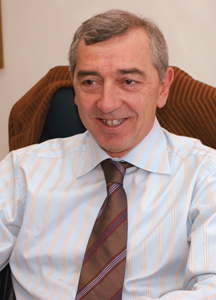 Part of the National Bank of Greece (NBG)'s group in Romania, insurance firm Garanta is capitalising on close cooperation with all NBG-owned companies, says its general manager Costas Argyropoulos.
"But we are focusing on the banking clientele for insurance: the type of client who needs life insurance products when they take on a mortgage loan," he says.
"We insure all tangible assets and [broker firm] Eteba handles all transactions on the stock exchange."
Garanta started operating locally in 1998 and is in the final stages of merging with Alpha Insurance, part of the Alpha Group, a move which has gained approval from the Competition Council.
"By the end of the year the two companies will function as one," says Argyropoulos, "putting out a larger portfolio of clients and a wider spread of risk premium income."
The general manager says Alpha Insurance brings along a premium income of almost five million Euro, half of Garanta.
Smartening up card business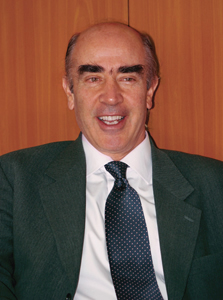 Worldwide the payment card business is shifting from using black magnetic strips towards chip-and-pin format (EMV smartcards). Romania will need to follow.
This is a concern of card processing company PayNet, which is focusing on expansion abroad and new developments in EMV this year, says CEO John Chrissoveloni.
"I want to migrate towards EMV cards this year, and this will require massive investments from all parties concerned," says the CEO. "The main reason for which the card business worldwide is switching from magnetic stripe to chip is fraud. It's much more expensive to try to copy a chip versus magnetic stripes.
The transition will take a lot of time, but I think that in two years' time the process can be completed."
Besides consolidating in Romania, the firm wants to increase its market share in countries like Serbia and Montenegro and Macedonia.
"We are pretty well placed in the number of banks we work with," adds Chrissoveloni, "we just need to work a bit at increasing the volume."
Piraeus Bank
No of branches: 30
Forecast for end 2006: 60
No of employees: 420
Forecast for end 2006: 780
Total assets: 500 million Euro
Net profit (end of 2005): 4 million Euro
Egnatia Bank Romania
Estimated profit 2005: 1.5 million Euro
Estimated total assets 2005: 100 million Euro
Market share: 0.3 per cent
Alpha Bank
Established in Romania: 1994
Between 2006 and 2008: 120 new units to open in Romania
Banca Romaneasca (National Bank of Greece)
2005 preliminary profit: 3.6 million Euro
Bank's assets: 615.7 million Euro
Market share: 1.9 per cent (October 2005)
No of branches: 45
Forecast for 2006: 65
PayNet
Payments systems processor
Works with: 14 banks in Romania, four outside the country, two consumer credit companies.
Third party processor for Visa members
Bancpost
Majority owned by EFG Eurobank
No of cards issued: 1.38 million
No of ATMs: more than 500
Total assets: 1.6 billion Euro
Market share: 4.8 per cent
No of branches forecast for end 2006: 200
Garanta
Life insurance company, part of NBG . Merged with Alpha Insurance (January 2006)
Income end of 2005: 12 million Euro. Operational profit end of 2005: 350,000 Euro
Local insurance tanking (Q3 2005): 21st
---
Retail
BRAND VALUE
Expanding its sales of ten leading brands under one roof is this year's strategy for Elmec, the importer, distributor and retailer of top western clothing names, which is planning a grand project at the retail heart of Bucharest.
The firm last year created its 'Famous Brands' retail concept for Romania, a move that brings together Nike, Calvin Klein, Converse, Miss Sixty, Energy, Polo, Marlboro Jeans, Replay, Dockers and Camper.
The firm's latest plan is to open a 6,000 sqm six-floor clothing retail complex store in a reconstructed building on the corner of the premium space of Str Ion Campineanu and Blvd Balcescu in an eight to ten million Euro investment.
This could act as a clothing retail anchor for the capital's main street and will rival the new Debenhams opening in Unirea Shopping Center.
Ilias Kalamaras, general manager of Elmec, hopes to open it this year, but says this depends on the renovation of the building, which is a public monument.
The firm also plans to have an estate of ten Famous Brands shoe stores in the future.
"In Europe, today's popular fashion brand is Converse. Even Romanians have caught on to this trend," says Kalamaras.
"They have started to develop the taste for famous brands."
In 1999 Elmec opened its first Nike store in Romania. Today the company has 35 stores countrywide and plans to open another five by the end of 2006. Last year Elmec also created a fitness club, Wellness in Plaza Romania, which Kalamaras says is now gaining awareness, especially among companies. For the moment the company has no plans to open a second.
Also the firm plans to expand its range of outlet stores, selling clothing lines from previous years. Elmec, which has a chain of Nike outlet stores, aims to open a Famous Brands outlet store in Bucharest.
Making its marks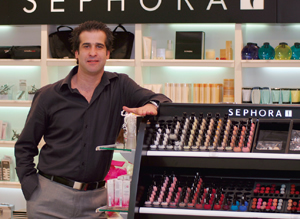 Greek company Marinopoulos, owner of a joint venture for Beauty Shop and the local franchise for Marks & Spencer, is planning a launch this year for cosmetics retailer Sephora and, hopefully, Starbuck's coffee shops.
Beauty Shop and Marks & Spencer opened their first stores in Romania in 2000 in Bucuresti Mall. "The result was great for us from the first year, so we decided to expand the brands," says Georgios Bethavas, general manager of the company.
Now Marinopoulos has six Beauty Shops and two Marks & Spencer stores.
"We want to open at least four Beauty Shops per year and two to three Marks & Spencers, spreading the brands over Romania," Bethavas says.
The third brand, Sephora, is about to break onto the market. A joint venture between Sephora France andMarinopoulos, some of its products have been available inside Beauty Shop since 2005. Their popularity has prompted Marinopoulos to open a 350 sqm shop in Feeria Center (Baneasa) in April.
"Sephora is something new, something different, totally trendy and I think that the market is ready to accept the new brand," says Bethavas.
Two million Euro will be invested in the new Sephora outlet and the new M&S in Feeria. Marinopoulos plans to launch the online shop for Sephora in 2007.
Bethavas hopes that 2006 will be the year when Romanians will welcome Starbucks into their lives.
"There are not enough coffee shops in Bucharest," he adds.
"In the weekends you cannot find any place to sit and drink a coffee. They are all full." Marinopoulos owns the franchise for Starbucks in Greece and Romania and will develop the brand in Bucharest and then over the country, which could rival the expanding Turabo Café empire (over seven stores) and eastern European chain Coffeeheaven, which plans a local launch this year.
"For the moment we're negotiating the location. It could be in the centre of the town or in malls," he adds.
The firm also plans to open three more Beauty Shops and three more Sephora stores this year. "We found the locations more or less, there are a few things left to be solved," Bethavas says.
Tech Savvy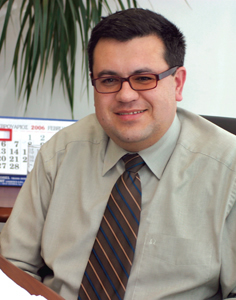 "We caught the train of technology," says Nikos Kakoulidis, general manager of Germanos. The group of companies started out in Romanian with one store in the Unirea Shopping Center back in 1999 selling batteries.
Now it focuses on selling phones and telecom accessories in Greece, Bulgaria, Romania, Ukraine, Macedonia and Poland, with over 1,000 stores, 85 in Romania.
"This makes us Europe's second retailer in the sector," says Kakoulidis. Development plans for this year include opening 30 new stores in Romania, in towns with more than 35,000 inhabitants.
The company works with almost all large mobile phone operators in Romania, namely Connex and Cosmote, but dropped an agreement to work with Orange Romania.
"It would be a lie to say that we are not interested in working with Orange, but we believe it's only a matter of time," says Kakoulidis.
"Competition is good for the consumer as long as it pushes the costs down and consumers have places to choose from," he adds. "This does not mean that the situation cannot change over the next few years. There is always room for another phone operator to step in."
Kitchen confidential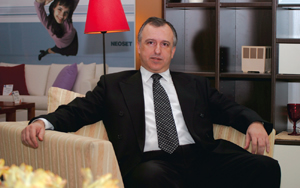 Furniture company Neoset will launch its kitchen line on the Romanian market this April, firstly in the retailer's Otopeni store and then in large cities around the country.
In 2006 the home and office furniture company plans to open another eight stores, all franchises outside of Bucharest. Now there are 18 Neoset stores in Romania, 14 of which are franchises. An investment for a store in a rented unit varies from 30,000 to 50,000 Euro depending on the space.
"We believe in franchising because it is a very efficient system for both sides involved," says Angelos Petropoulos general manager of the company.
This year Neoset will make another investment in producing sofas in Romania.
"We have seen a very big sales increase in sofas and we want to give Romanians the same quality for a cheaper price," says Petropoulos. "Let's not forget that the sofas are the central feature in the living room."
ELMEC
Clothing retailer and distributor
License include: Nike, Calvin Klein, Converse, Miss Sixty, Replay, Dockers
2005 turnover: 15 million Euro (up 45 per cent on 2004)
GERMANOS
Retailer and distributor
Turnover 2005: over 100 million Euro
No of employees: Over 450
No of stores: 85
Forecast end 2006: Around 115
MARINOPOULOS
Business: Retail operator
Turnover 2005: 15 million Euro
Stores: Six Beauty Shops, Bucharest (4), Constanta, Brasov, Marks and Spencer's (2)
NEOSET
Furniture producer and retailer
Established in Romania: 1992
Investment in Romania: 4 million Euro
No of stores: 18 (14 franchises)
No of stores to open in 2006: Eight (all franchises)
---
FMCG production and distribution
Rising interests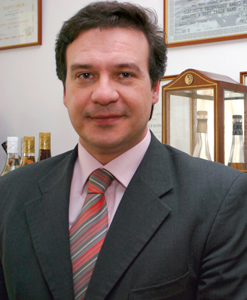 Producers of the market-leading local cognac, the Alexandrion Group is now branching into real estate, wine and the import and export of machinery. Its latest move is the opening of an office in Beijing to develop trade.
"We are trying to find opportunities in the market to import to Romania," says Magoulas Nondas, general manager of Alexandrion Grup Romania. The company has recently completed a deal to become the exclusive importer and distributor for Romania and Greece of fork-lift machinery from a Chinese factory in Shang Li.
Soon the firm could open four strategic offices in the UK, USA and Latin America - most probably in Brazil - by the end of 2006. Russia is also an option.
Alexandrion Romania saw growth of about 25 per cent last year.
"We plan a large increase this year, since we are growing the sales from the distribution point of view," says Nondas. The company is looking to make deals with global manufacturers to enter other segments such as whiskey or vermouth. Nondas says this means the firm will cover both cheap, medium and premium segments.
But the brand looks likely to stretch even further.
"Agriculture is interesting to us and we now own about 5,000 hectares. Also because we are consuming a large quantity of wine to use in our brands it is a only a matter of time before we enter also into the bottling wine industry." adds Nondas.
In real estate, Alexandrion Grup is interested in using its land in Bucharest for building residential space in the costly French Village with three to four storey buildings with luxury apartments. Also, in eastern Bucharest, near Pantelimon, the company will invest 25-30 million Euro in residential and office towerbuildings covering about 40,000 sqm.
Consumer push
Household cleaning product company Interstar, which manufactures and distributes its Romanian-made products in the Balkans, is this year focusing on a large advertising push and investments of around one million Euro.
Starting out in Romania in 1995, Interstar now makes the majority of its products in Bucharest.
Last year Eureka Group and Vectis Capital, a Greek investment fund acquired 100 per cent of the share capital of Interstar. Now part of Eureka Group, which has extensive experience in the household products business, Interstar aims to be a key player in this competitive market.
Its carpet-cleaning product Bio Carpet has the largest market share, of around 60 per cent. Enlarging the product portfolio is the strategy for
this year as well as launching additional categories locally such as insecticides and air fresheners.
Interstar has recently entered Ukraine, but Romania remains the Balkan headquarters of the company.
Products made in Romania are exported to Bulgaria, the Republic of Moldova, Kosovo and recently Russia.
Last year Interstar's turnover stood at 14 million Euro and new products are expected to boost this year's turnover.
"The plan is to spend much more than in 2005 on advertising, so we will invest more than one million Euro to increase sales and establish our position," says Chrisis Nicolaou, chief financial officer at Interstar.
Stock ambition
Distribution company Elgeka Ferfelis, which works with Reckitt Benckiser, Podravka and Chupa Chups, is preparing to be listed on the first tier of the Bucharest Stock Exchange this year.
General manager of the company, Ioannis Ferfelis, expects fast growth this year by around 33 per cent to a turnover of 54 million Euro.
"We want to offer high quality services to our customers and to observe closely the business environment and orient ourselves to a further expansion through strategic moves," Ferfelis says.
In 2000 Romania was the first country in the Balkans where the company chose to expand its distribution plans.
The initial investment approached 12 million Euro.
Elgeka Ferfelis offers commercial services, comprising sales, merchandising, marketing and logistics.
Flourishing business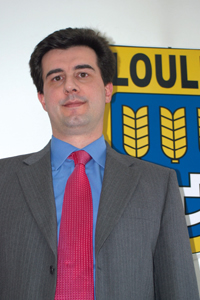 Nikolaos Voudouris, president of flour and bakery firm Loulis in Romania says the group has a market share of 20 per cent in the flour business in Greece, Romania, Bulgaria and Albania.
But there is room for improvement.
"We are looking at a possible expansion to Ukraine in the next two to three years, but nothing is settled right now," Voudouris says. "It is logical because Ukraine is a big country with lots of fields that produce good wheat.
There is an opportunity andif the analysis turns out good, we'll do it. Our main aim as a group is to expand to other countries as distances are getting smaller and smaller."
However, this strategy has little on the agenda for Romania.
"We have more than one shareholder and any such move has to be a combined one," he says. "If the opportunity to acquire one of out local competitors will arise, we'll have to consult our partners."
The company has just completed an investment in a new frozen dough production line and in the automation of the line for packaging sliced bread. Voudouris says investments will continue in the frozen dough area, but nothing serious, like manufacturing facilities or capital increases.
"We'll focus on investing in logistics, sales and marketing, less on manufacturing, which will bring the total for 2006 to about 800,000 Euro."
ELGEKA FERFELIS
Distribution company
Turnover forecast for 2006: 54 million Euro
Turnover 2005: 42 million Euro
Along with a nationwide warehouse network, the distribution firm has 12 branches in major cities
ALEXANDRION GRUP ROMANIA
Came to Romania: 1994
Brandy producer and mixed interest company
Turnover for beverage division 2005: 35 million Euro
INTERSTAR
Household cleaning products producer and distributor
Came to Romania: 1995
Turnover 2005: 14 million Euro
Main brands include: Rivex, Bio Carpet, Peak, Snow and Trim
LOULIS
Flour, bread and breakfast cereal producer
Total investment: 80 million Euro
Turnover (end 2005): 43 million Euro
Profit (end 2005): Six per cent (around 2.5 million Euro)
No of employees: 950
---
Packaging, print, construction
Packaging futures
Producer and distributor of packaging products MJ Maillis has finished a 600,000 Euro investment in its third factory in Buftea and now continues expanding the production of its packaging machines for export to Europe, USA and Canada.
For 2006, the firm's new investments will exceed three million Euro.
In Romania the company produces both consumables (Polyethylene shrink film) and packaging machines, importing the rest of the group's portfolio. The film produced is only sold locally.
"Another investment will be the movement of some production facilities from factories in western Europe to Romania, because here we see the advantages of low labour costs," says Stratis Molinos, country manager of MJ Maillis. "We are producing labour intensive products. In total production costs we will see a difference between producing in Italy and in Romania."
MJ Maillis was the first foreign company to be listed on the Bucharest Stock Exchange (BSE) and in 2006 the company intends to increase its free float, with the percentage now under discussion.
Currently the firm has around 11 per cent of its shares available at the BSE.
"Initially, the advantages of listing it at the BSE weren't many, but the group believes that now there is the moment to invest more in this area," says Molinos.
Another plan for 2006 for MJ Maillis is to invest in the printed films sector.
Comparing 2005 to the previous year the turnover increased by 20 per cent up to 13.5 million Euro, though the profit decreased by five per cent.
"Some of the main reasons for that were the appreciation of the currency [the company is selling locally in Euro] and the lower gross margin in the stretch film business due to intense competition," says Molinos.
Getting in print
Boom in the interest in printing forms, bills and statements, tickets, safety seals and packaging boxes has helped transform Greek company Inform Lykos into the market leader in its category. Today the company is preparing two investments, including a new building in the Otopeni area, over 18,000 sqm, which will be ready by the end of 2006.
"We plan to move all the activities, production facilities and offices into the new building," says Petros Schilizzi general manager of the company.
The firm is also implementing SAP's Enterprise Resource Planning (ERP) software application to improve efficiency. The management of Inform Lykos hopes to cover the Romanian market and sales abroad. "We plan to expand, to increase our production capacity and to focus also on other markets," adds Schilizzi, but will not give any further details.
Lykos Group is Greece's largest printing company and has invested more than ten million Euro in Romania.
New build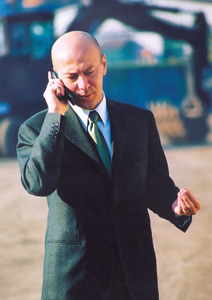 Last October, two representatives of important Greek companies joined forces to create Octagon Contracting and Engineering in the construction field and are now already working on office buildings Delea Noua and Cathedral Plaza.
Alexandros Ignatiadis, previously with Diekat and Paschalis Paganias, previously with Terom Temeliodomi established the new general contracting company.
"We are former competitors but we decided to work together so this is how this company was born," says Ignatiadis.
"We are aiming to become one of the most important players in the construction sector."
Built to last
With projects in the public and private field, Diekat intends to focus around 70 per cent of its work towards private investors this year, but also to win 20 per cent more auctions than last year, says its general manager Athanasios Manousos.
Construction work includes Class A offices for Beauty Star international, Alexandrion's residential Class A building and projects for Cosmote. There are also contracts with public institution such as Romanian Railways (CFR).
Another role of the company is to act as an investor on the real estate market, with the purchase of class A office building Bucharest Corporate Center on Strada Polizu.
MJ MAILLIS
Producer and distributor packaging products
Established locally in 1994
No of employees: 130 people
Branches: Bucharest, Iasi, Cluj and Timisoara
Additional sales activities: Constanta, Brasov and Craiova.
Turnover: 13.5 million Euro (up 20 per cent on 2004)
INFORM LYKOS
Commercial printers
Turnover 2004: 24 million Euro
No of distribution centres: 152
Employees: 450
Customers: Around 5,000 including BRD, Metro Cash & Carry, omtelecom and the National Printing House
DIEKAT
Construction company
Clients include: Danone, Praktiker, BCR
Entered market: 1998
Turnover 2005: 13 million Euro
Profit 2005: 700,000 Euro
Report by Corina Mica and
Ana-Maria Smadeanu