Esprit de corps
Bucharest's International Francophony Summit could be a chance for Romania to seize trade, educational, cultural and political ties with new and old friends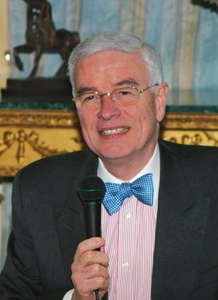 Romania is about to make itself known to more than 50 nations in an international summit where it has a chance to communicate its recent progress and set up international links – and its representatives do not even have to move anywhere.
Bucharest will host the Summit of the Organisation Internationale de la Francophonie (OIF) this September, with events starting this month.
Proposed at this summit will also be the setting up of a Francophone University, specialised in social and humanistic sciences, in Bucharest.
Politically, this could help other countries begin to realise that this new Romanian Government is serious about taking an active role in international development and conflict resolution.
"Hosting the summit offers Romania a very good opportunity to show its stronger involvement in international issues," says Herve Bolot, Ambassador of France to Romania.
Economically, it will help showcase Romania's industrial and commercial development over the last 16 years.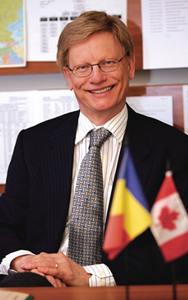 "It is a great shop window for the host country," adds Jean Therriault, counsellor at the Canadian Embassy in Bucharest. "I am sure Romanians will realise the chance they have to host an event of this scale just before the integration in the European Union. The timing couldn't be better."
Common tongue
One of the few global languages of business, culture and education, French has lost out in the last 30 years to English.
In Romania, it has also conceded some ground to German, which is growing in popularity.
"There is a trend in considering Francophony is on the defensive," says Cristian Preda, state secretary for Francophony and representative of the President of Romania for Francophony. "It is commonplace to hear that 'Francophony is not doing too well', just as we hear that 'politicians are corrupt'. The landscape is much more diverse than this."
Preda argues that this generalised perception is not empirically true. The country has 15,000 French teachers. There are thousands of parents who choose a multilingual education for their children. Also, the trend in local job recruitment is to pick candidates who speak not one, but two foreign languages.
"[In Romania] there are many good English speakers who are also good French speakers," says Preda. However there are many multinational companies with French origins which use English as the lingua franca of business.
FLEXIBLE FRIEND
WHAT IS FRANCOPHONY ?
Since the 1960s La Francophonie pools together all the nations which have an affinity with the French language and other francophone cultures.
Founded on the basis of a common language and shared values, the OIF is the world's third-largest organisation of heads of state and government, after the UN and the Commonwealth, with 53 country members and ten observers.
Its aims are to introduce and develop democracy, prevent conflict, support the rule of law and human rights and increase dialogue between cultures and civilizations.
Language gifts are inherent to Romania which has a culture of multi-linguism. Romanians had a diverse education in the 19th century, where its elite travelled extensively to France, Belgium, Germany and Italy. Preda says there are many writings of foreign travellers who, passing through the Romanian provinces, noticed this people's capacity to speak several languages.
"We have never been monomaniacs and we should capitalise upon this," adds Preda.
Such flexibility has allowed Romanians abroad to adapt to difficult working conditions in the EU, in a legal or illegal context. This adaptability also benefits their home country.
"Foreign investors who come to Romania like the way in which business is done and not only because labour force costs are small," says Preda, "as they are not that small anymore, but because they can find the education and expertise they need, allowing them to do business here just like in any other European country."
After 14 months in this country, Bruno Vinette, general manager of Sofitel Romania, believes that Romanians do not pay so much attention to the language they are using for business.
"They are flexible and a business meeting can be done in French or English and eventually in Romanian language when foreigners are able to speak it," he adds. "It happened to me many times that I started the business discussion in English and we ended it in French."
Vinette says he feels no language barriers in Romania, as he did in Russia, where his previous posting was.
"It seems to be very easy to communicate with local people as long as we make an effort to understand a little bit of the Romanian language," he adds.
In Sofitel, part of French group Accor, Vinette maintains a Gallic touch. His staff greets guests in the reception and restaurant in French, although they adapt to other languages when necessary.
"Without being chauvinistic, I do believe that with 'Bonjour' we are giving a better welcome to our client than a 'Good morning'," says Vinette.
STUDY LINKS
The first Francophone University in Europe, outside of the nations who have French as an official language, could be founded in Romania. This will specialise in social and humanistic sciences and will be part of Romania's proposals at the International Summit this September. The university aims to have a headquarters with full and part-time professors.
A graduate school for individuals studying doctorates and undergoing research, this is aimed at consolidating the study of French in Romania, says Preda.
It will also be an open university, with courses online. Financing will come from the OIF, Francophone member countries and Romania.
Currently there is a Francophone University in Alexandria, Egypt, Senghor University, which specialises in economic studies and management.
AFRICAN DAWN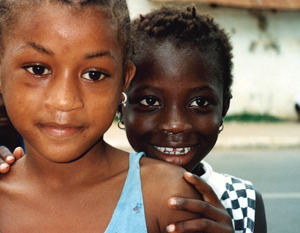 Politically, this will be a great opportunity for Romania.
"The country's role as an important player on the political scene will be increased," says Eric Thibeault, OIF programs coordinator for central and eastern Europe. "Let's not forget the strategic partnerships that Romania could win from the summit."
One benefit will be the renewal of relations with former French colonies and the African states.
"In Africa, Romania has an excellent image," adds Preda. "Romania has an advantage in this continent that it hasn't used for many years now."
In the 1970 and 1980s many Romanian doctors, engineers and teachers worked in development support programmes in north and sub-Saharan Africa. At the same time, many Africans studied in Romania.
"During the fall of the Communist regime, the ties with Africa were cut," Preda says. "Africa disappeared out of Romanians minds when Communism itself disappeared."
This relationship should be rebuilt.
"Why shouldn't Romania use the advantage of having been there, of having left behind a very good image and why shouldn't we build strong economic ties?
A strategy of return to Africa would be welcomed by the African continent."
This is backed up by the embassies in Bucharest.
"Congo and Romania have to take advantages of OIF's programs in terms of economic cooperation," says George Ambara, charge d'affairs for the Republic of Congo to Bucharest. "Both countries may establish a partnership between chambers of commerce and industries, with the aim of stimulating the contacts between economic players and favouring commercial trades."
Romania's often shaky experience in its quest for democracy could be useful for African countries now looking for political stability.
But this is not a matter of teaching, says Preda: "Democracy is not something which can be taught, it is a political and social experience which is always built through a country's own resources, with no teachers and pupils."
DIVERSE OPINION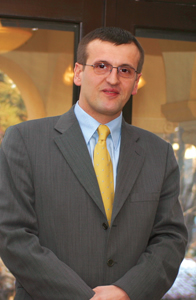 "Diversity must be cultivated," Preda believes. "Francophony is not a weapon against any other language which is not French, nor is it a club of quarrelsome linguistic obsessions." This means adapting the Francophone message to the specific characteristics of the area. Preda says that Francophony supports the development in Africa of local languages whereas, in Romania, Francophony may mean supporting French education.
Some statistics have placed French as the third most popular language that children in Romania want to learn, after English and German. With France arguably losing its dominance in the EU to Germany and, to a certain extent, the UK, will this also have an effect on the strength of language learning?
Preda says that thinking whether to put money on either France or Germany is reducing the EU politics a matter of betting on the winning jockey at a horse race.
"Europe," he says, "is not a sports stadium."
Report by Ana-Maria Smadeanu,
Anca Pol and Michael Bird
---
LUXEMBOURG
INCREASING FINANCIAL POSSIBILITIES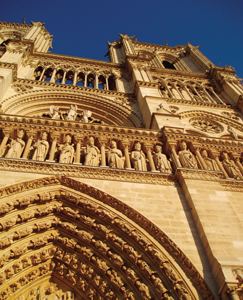 "Luxembourg, as a financial centre of great importance on the world scene, is interested, through its 202 banks and 100 investment funds, in establishing good economic relations with any country and especially with Romania," says Mihai Ferariu, general consul of Luxembourg to Romania. "This is proved by the presence of very important investments."
FRANCE
PROMOTING CULTURAL EXCHANGE
"The Summit will allow Romania to promote itself and its values and in the meantime its advantages, which may help the country create new relations in the economic field," says Herve Bolot, Ambassador of France to Romania.
The year of Francophony gives France a chance to reinforce its cultural and economical relations with Romania. Upcoming events include a 'Coup de theatre' with more than 50 plays in French and Romanian. May will see a weekend dedicated to a mixture of French- Romanian theatre, dance, classical music and contemporary art. In June the Francophone cinema and music festival will take place in 12 Romanian cities. In September the National Museum of Art will host an exhibition by expressionist painter Emile Antoine Bourdelle.
EGYPT
DEMONSTRATING A GREAT INVESTMENT CLIMATE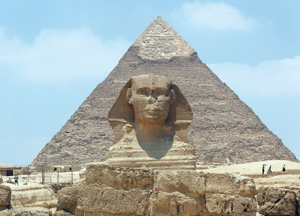 "Undoubtedly, the Francophony, as a multi-national forum for debates and discussions, will help increase the cultural and economic ties between Egypt and Romania," says Fawzi Gohar, Ambassador of Egypt. "The various fora and sub-committees within the organisation can be a catalyst to start projects of utmost importance, economy-wise, to both countries. As French-language speaking countries, both share the same values of culture which can bind them together to preserve their rich heritage of archaeology and art. Diplomatically, the Francophony Summit will be one of the major international events that Romania hosts in its modern history, a factor which will be a plus in the efforts exerted by the Romanian side to join the EU in January 2007, and give a good image of Romania, regionally and internationally."
LEBANON
A SHOWCASE FOR DIVERSITY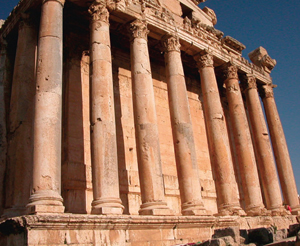 In 2002 Lebanon hosted the ninth Summit of the Francophony, which helped promote the country to the rest of the world. "Lebanon seized the occasion of promoting its multicultural identity," says Mohammed El-Dib, Ambassador of Lebanon to Romania. The summit was preceded by a series of cultural events, meant to raise the awareness of the Lebanese public in regard to the values of the Francophony, while making it discover the diversity the phrase implies. According to him, the Summit also dynamised the economic exchanges in the frame of Francophony. Lebanon itself is already a strong economic partner of Romania.
"The role of the host country in the creation of the final declaration of the Summit is undeniable," he says. "It allows the country to put the accent on its political priorities and to insist on the objectives it proposes for the Organisation it is part of to adopt."
Also the organisation of such a highscale summit brings economic and tourist benefits. "A pleasant stay of more than 2,600 top guests requires the mobilisation of all the talents [of the host country], especially in the fields of tourism, hotels and gastronomy," says El-Dib. Lebanon has been the guest of honour at the Francophone Film Festival in Bucharest last February and the Embassy will organise a Lebanese Film Festival in May.
DEMOCRATIC REPUBLIC OF CONGO
EXHIBITING SAVOIR-FAIRE
"Francophony will allow the Democratic Republic of Congo to reveal its new country image and present concrete opportunities to Romania in terms of investment in culture and technology, but also in the economic and industrial fields," says Kumbu-ki-Phoba, charge d'affaires. Mining potentials exist and in terms of raw materials the Democratic Republic of Congo sees "a lot of potential which hasn't yet been explored and definitively suits Romania" such as in petroleum, cobalt, diamond, uranium, marble and zinc. "Francophony offers a proper frame for a multinational dialogue, exchanges and discussions between the political, economic and cultural players of both Romania and Congo with the aim of accomplishing many projects with mutual interest for both countries."
CANADA
LOOKING BEYOND EUROPE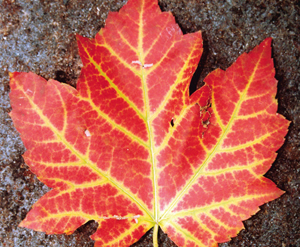 "I think this Summit of the Francophony will bring about a great discovery for the Romanians. They often have the idea that the Francophony means France, but it is much more than that. Also, Francophony is not just European," says Jean Therriault, counsellor with the Canadian Embassy in Bucharest.
Just under one third of Canada's 32 million citizens speak French as their first language and Canada offers Romania financial aid of almost 1.5 million Euro for the organisation of the Summit. Canada's contribution includes helping build the temporary Village of the Francophony in Parcul Izvor, opposite Palatul Parlamentului, due to be opened in parallel with the Summit in September. "The Village is a special place in the capital," says Therriault. "Everybody who wants to know what Francophony is can get together and participate at the international Francophone life. All the Francophone countries participating in the Summit will have stands there and will organise various cultural activities."
REPUBLIC OF CONGO
REGAINING RELATIONS
Romania and the Republic of Congo have had dynamic economic and cultural cooperation until the end of 1980s.
Once the regimes changed, the cooperation collapsed. "The Bucharest summit is a unique occasion to make the relations between Congo and Romania more dynamic," says Georges Ambara, charge d'affaires for the Republic of Congo to Bucharest. "Since 1985 there hasn't been any meeting at high level between the two countries and the presence in Bucharest of a Congolese Government delegation at the summit is an opportunity for bilateral relations."
Francophony can act as a framework for renewing relations. This includes partnerships between universities, radio stations and television and literature group trades to bring a better understanding of countries' culture, economy and people, especially in promoting the translation of Congolese and Romanian writers into each others' languages.
SWITZERLAND
SEEING THE BEST OF ROMANIA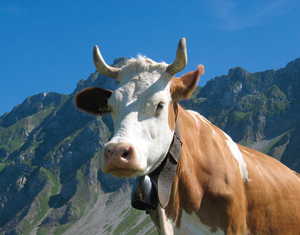 "Francophony is one of the strongest affinities between Switzerland and Romania and represents a strong tie between the two countries," says Dominique Petter, charge d'affaires at the Embassy of Switzerland. "French is very important in Romania, as a Latin country, while in Switzerland it is the mother tongue of around 30 per cent of the population."
She adds that common links in the languages help both communication and kinship. "For example, if a Frenchspeaking tourist comes for the first time to Romania, he has the joy of noticing that he can already understand certain words and expressions." Petter believes it is important that many journalists will accompany the national delegations to the summit. "They will broadcast to the entire world images and reports from Bucharest," she says. "So I hope their reports will go behind the conference halls, so that their readers and viewers from abroad can find out about the diversity and beauty of this country and its capital. I wish they will grow curious and pay a visit to Romania."
WALLONIE BRUXELLES
A MAGNIFICENT RESPONSIBILITY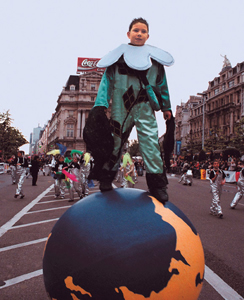 "The presence of a Wallonie- Bruxelles Delegation in Bucharest proves the importance that the Belgium regions of Franchophone communities show to Romania," Franck Pezza, counsellor at the delegation of Wallonie-Bruxelles, which supports and establishes educational and professional exchanges between Romania and Belgium, with a focus on culture and multi-linguism. "The year of Francophony in Romania will be an occasion of reinforcing more human, cultural and economical relations and other links between Belgian French-speaking and Romanians, to the benefit of all."
Pezza adds: "This is a magnificent responsibility for a well chosen country to assume its role on an international plain, and this with some months before being fully a member of the European Union. This Summit is a historic chance for Romania to show its know-how, to stand up for itself, to give a positive and welcoming image and to win over the Francophone political and economical representatives."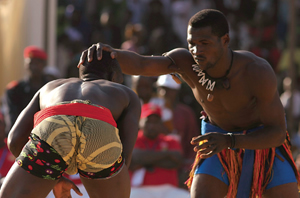 Annual Francophony highlights
MARCH
20th: The International Day of Francophony
Sala Palatului, Bucharest: 20 years of Francophony Summits. Abdou Diouf, general secretary of the OIF will open the General Meeting. In the
evening, ten bands from Francophony countries will perform
20 to 28th: The General Meeting of Francophony (Etats Generaux de la Francophonie). Six fora will be organised in Bucharest, Iasi, Cluj-Napoca
and Timisoara
21 to 22nd: Bucharest: 'Goods and Cultural services' (Biens et Services Culturels) forum
21 to 23rd: Bucharest: 'Massmedia and information' (Presse et Information) forum
22 to 23rd: Timisoara: 'New Technologies of Francophony' forum (Nouvelles Technologies de la Francophonie )
23 to 25th: Cluj-Napoca: 'New Solidarity and Francophony' (Nouvelles
Solidarités et Francophonie)
25 to 26th: Bucharest: 'Innovate in French: discovering itineraries' forum (Innover en français: itinéraires de découverte)
27 to 28th: Iasi: 'Universities and Francophony' forum (Universités et
Francophonie)
29th: Closing date of the General Meeting. Concert by Dee Dee Bridgewater at Teatrul National
APRIL
3 to 12th: Francophone theatre festival 'Coup de theatre'. Opening with
Moliere's 'The Bourgeois Gentleman' and closing with 'A vue de nez', based on 'Cyrano de Bergerac'. More than 50 plays in both Romanian and French will take place in Bucharest at Teatrul National, Teatrul Bulandra, Teatrul Odeon and Institut Francais
17 to 23rd: Francophone Invention and Innovation Exhibition at Cercul
Militar National, Calea Victoriei
JUNE
1 to 15th: two weeks of Francophone movies, between 15 and 19 June in Bucharest debates on 'The women inside the Francophone space' There will also be a play festival for children at Teatrul Tandarica and a music festival 'Fete de la musique' from 21 to 25th in 12 cities
25th June to 2nd July: Sinaia will hold the 20th Worldwide Congress of International Council of Francophone Studies
JULY
1 to 31st: 'La Passerelle Brancusi', sculpture workshop at Hobita (Gorj county), the birthplace of Brancusi
AUGUST
Buildings in Bucharest built by French architects will be illuminated. In Constanta there will be an ethnic jazz festival organised by the Ministry of Culture
SEPTEMBER
Bourdelle Exhibition and 'Mot a main' exhibition, showing images and writings on Belgian art, National Art Museum Bucharest
12 to 24th: Bucharest: the 38th congress of the Francophone press
24 to 30th: Bucharest Parcul Izvor: 'Village de la Francophonie'
25th: The Permanent Francophone committee
26th: The Francophony Ministerial Reunion
28 -29th: The International Francophony Summit.
BUSINESS GAINS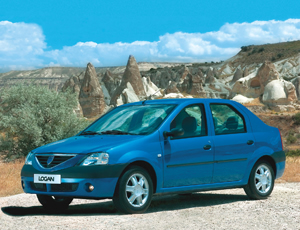 "Francophony, the French language and France are traditionally associated with culture, tradition and history and not so much with the economy, which I think is a big mistake," says Patrick Gelin, chairman and CEO of BRD - Groupe Societe Generale.
"This summit will be an opportunity for all French companies to state that France is a big investor in Romania, the second largest, and to show that French companies are covering all the main sectors in the country. A situation that will continue."
In the 1990s Renault resumed its relationship with Dacia and has since manufactured a cost-effective family car in the Logan, which is now being exported to western and eastern Europe.
"The Dacia Logan is a vector of Francophony," says Gelin. "Its commercial and industrial success has had a big impact on the restructuring of the economy of Romania."
The Renault-Dacia factory in Pitesti is now seen as a blueprint for how successful manufacture can have a knock-on effect in attracting other industries and jobs to a Romanian region threatened by industrial decline.
"In the last two to three years this has had a big impact on the trade balance of Romania," Gelin adds. "This is a perfect illustration and image of the success of the Francophony."
One characteristic of French investment in this country, according to Gelin, is that they make long-term investments and do not come to earn a lot of money in two or three years' time and then leave.
"All French companies are here to be part of the development of Romania," he adds.
From the diplomatic side, Francois Oliver, executive director of Carrefour Romania, says this summit will be a great opportunity for building up trade and investment.
"Important players on the diplomatic world will come to Romania, some of them will be in this country for the first time. It will be an excellent opportunity for Romania to win awareness at a worldwide
level," he says. "All these important people will go back to their countries with a new vision of Romania and with new perspectives on investments. It is a welcome possibility of communication."
With French investment in Romania at 3.3 billion Euro and trade up 8.5 per cent in 2005 on the previous year to 3.8 billion Euro, Ambassador of France, Herve Bolot, says: "With the perspective of joining the European Union and the process of improving the business environment, the Romanian market should continue to offer important economic perspectives for French investors." Business leaders also see the possibility of opening a French Business School in Romania. One already exists in Sofia.