Telecom firms attack regulator 'favouritism' to market leaders
Three telecom firms have asked the Government to clamp down on the sector's regulatory authority, because they argue the body's U-turn on a pricing decision favours leading operators Orange and Vodafone.
The National Regulatory Authority for Communication (ANRC) had decided to slash the interconnection tariffs - the costs telecom operators pay to one another when a caller telephones across networks - by an average of 14.8 per cent per year until 2009.
Both Orange and Vodafone have publicly argued against this decision. Vodafone Romania's CEO Liliana Solomon, last July told The Diplomat, reducing tariffs would endanger the company's long term investment plans.
Since then, ANRC has announced it will launch a public consultation to determine whether or not to delay imposing this reduction in tariffs.
This has lead rivals Romtelecom, Telemobil (Zapp) and Cosmote to ask the Government to bring to task the regulatory authority, as they consider reasons for such a delay unfounded and bad for consumers. Heads of the three companies said ANRC's decision means the regulatory body breaches its role as an impartial observer and a promoter of competition, because it supports the duopoly of Vodafone and Orange.
This delay could lead to losses of six million Euro in 2007 for Romtelecom.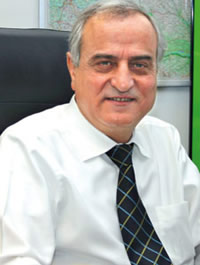 "ANRC will only allow Vodafone and Orange to exploit their dominant position on this market, to the detriment of competitors and consumers," said Nikolaos Tsolas, CEO of Cosmote Romania.
ANRC replied in a statement that the European Commission had showed "discontent" with a lack of harmonisation between regulations in EU member states on interconnection tariffs.
It added that no decision has yet been made on the date to cut down tariffs.
General manager of Romtelecom, James Hubley, said it was "absurd" for ANRC to invoke an argument it previously rejected and to try to justify this decision by claiming it aimed to align with European standards.
"We cannot accept this," he added.
In reply, ANRC said the three operators are not regulated and can negotiate higher interconnection tariffs with Vodafone and Orange.
"After the September decrease, both Telemobil and Cosmote negotiated at a higher level than that set by ANRC for the two dominant operators," said officials at ANRC. They added that Telemobil and Cosmote Romania pay 7.21 Euro cents to initiate a call towards Vodafone or Orange, but charge ten Euro cents, thus gaining up to 0.03 Euro per each minute.
---
Capital benefits and south loses out in low unemployment figures
Unemployment in September 2006 has fallen to five per cent from 5.6 per cent in the same month last year.
This still beats similar figures in Bulgaria and Poland.
Bucharest and Timis county have the highest employment rates, with 2.6 per cent and two per cent jobless respectively. The south of the country witnesses the highest unemployment: Gorj, Mehedinti, Teleorman and Ialomita counties all have over 7.5 per cent unemployed. Romania's low rate compares to around nine per cent in Bulgaria (second quarter of 2006) and 15.5 per cent in Poland (August 2006).
There were 440,200 Romanians registered as unemployed in September 2006, according to the Institute for National Statistics. Vaslui county, Moldavia, has the highest figures of unemployed: 9.8 per cent.
---
Diverta boss to bring Debenhams to Bucuresti Mall
Owner of stationery and bookshop chain Diverta, RTC Holding, intends to bring British department store brand Debenhams to Bucuresti Mall on Calea Vitan.
The department store will be set over two floors and will open next year, founder Octavian Radu told The Diplomat. This will fill a gap in the retail market, as department stores are a sector yet to take off in Romania.
RTC Holding also owns IT retailer Best Computers and holds the franchise for German mail order giant Otto, lingerie brand Women'secret and menswear Springfield. Debenhams was previously due to open as a franchise in Unirea Shopping Center this year, but this plan has been suspended.
The department store brand has 132 stores in the UK and Ireland and 30 international franchised stores in 14 countries, with a further 15 scheduled to open by the end of the 2008 financial year. In eastern Europe Debenhams is present in Prague.
---
Biodiesel projects gain finance boost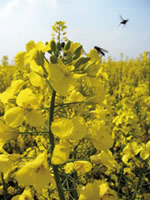 Two new Biodiesel projects have gained nearly 50 million Euro in financing to create renewable fuels sourced mainly from vegetable oils in Romania.
For 2007, the country must report a two per cent rate of 'green fuel' consumption, such as biofuels, under EU rules. By 2010, this figure must increase to 5.75 per cent.
Oil and gas giant Rompetrol Group will invest 19 million Euro in the next two years to build a biodiesel production facility. The plant will be constructed by Rominserv, the groups' general contractor.
Meanwhile Portuguese biodiesel developer Martifer has gained a 25.1 million Euro loan to expand its Romanian project. A consortium comprising BRD – Groupe Societe Generale and Portuguese-based Caixa Geral de Depositos financed the loan, which has a seven year maturity. This is part of the larger 41 million Euro that Martifer will invest to build its special refinery in Lehliu Gara, Calarasi county.
Because Romania is an agricultural country and Europe needs to grow more crops for biofuel consumption, some observers believe the country has the potential to export biofuels to other EU nations, so they can fulfil their quota of renewable energy sources.
In related news, Rompetrol is planning to pours about 45 million Euro in building a 110 MW crude oil and gas thermal power plant, producing energy, to be completed by 2008.
---
Business mogul wins libel over 'bribe' slur
Former tennis star and businessman Ion Tiriac has won a libel trial against French magazine Le Point, which last year printed a story alleging the former Davis Cup champion received a 20 million Euro "commission" from defence and aerospace giant EADS.
The French-German group won a one billion Euro contract from the Social Democratic Party (PSD) Government in 2004 to provide border security services for Romania, which the firm is currently carrying out.
The French publication also alleged that Tiriac supported Adrian Nastase in Romania's last presidential elections using money from the EADS commission.
---
SHORT NEWS
Dinu Patriciu: by 2014 Romanians could live like those in the west
Romania has the resources to grow more than ten per cent annually, which means that in the next eight years Romanians could have the same quality of life as those in western Europe, Rompetrol's CEO Dinu Patriciu told The Diplomat. In order to secure a fair distribution of property, Romania needs to have an intelligent policy mix rather than increasing taxes in an exaggerated fashion, added the CEO and member of the National Liberal Party (PNL).
EU citizens resident in Romania can buy land in 2007
EU citizens who have a residency permit for Romania will be able to buy land following the date of the nation's accession to the EU. "Entities which have a secondary office can buy land in 2007 as well," said Radu Rafiroiu, tax adviser with law firm Norr Stiefenhofer Lutz. Up until this date foreign citizens could only buy land if they set up a company registered in Romania. This lead to the creation of many 'shell' companies by EU citizens, which only existed as a front for land grab. Non-residents will not be able to buy land until 2012 and agricultural and forestry land in 2014.
Salary growth speeds ahead of inflation
Romanian salaries have grown by almost 11 per cent in real terms on last year. This is way ahead of the target inflation for 2006 of five per cent. For September, the average monthly salary was 244 Euro (net) and 326 Euro (gross). This is a 2.3 per cent rise on August's figure and a 10.7 per cent rise, taking into account inflation, on September 2005. Top salaries were in financial services, at an average of 652 Euro per month, and the lowest in wood processing at 149 Euro.
Railway and national roads access World Bank millions
The World Bank is lending 142 million Euro to finance an infrastructure maintenance and rehabilitation programme for national roads and railways. This includes reducing the number of hazardous locations on the railways and the number of sections on main lines subject to temporary speed restrictions. Track infrastructure, signalling and electrification equipment will witness an overhaul.
Siemens outsources communication business
Siemens Romania will outsource the communications segment from its local operations. The firm's Communication Carrier Division (Siemens Networks) will merge with the Network Division of Nokia on 1 January 2007. The new company will be called Nokia Siemens Networks and will be a 50/50 joint venture. The Communication Enterprise Division will also be outsourced by the end of this month and become an independent company, called Siemens Enterprise Communications.
State diamond firm turned over to employees
Romania's Privatisation Authority (AVAS) has decided to sell its synthetic diamond producer Rami Dacia to the firm's employees association. Negotiations are now underway with the association to take over 100 per cent of the company, following a tender which also included Bucharest-based Electroaparataj. Rami Dacia is the only synthetic diamond producer in eastern Europe and is considered to be one of AVAS' priorities this year. Last year the firm posted a 0.9 million Euro turnover and 221,000 Euro loss. The firm exports 54 per cent of its sales to the Netherlands.
Local bank leader secures 60 million Euro credit
Banca Transilvania, the largest Romanian-owned bank, has received 60 million Euro in credits from an international banking consortium to support its development programmes. The consortium comprised DEG (Deutsche Investitions und Entwicklungsgesellschaft), European Fund for Southeast Europe (EFSE), International Finance Corporation, Netherlands Development Finance Company (FMO) and the European Bank for Reconstruction and Development.
New hotel due off Calea Victoriei
Local hotel firm Capitol plans to build a new 12 million Euro hotel in the capital city, on the location of the current restaurant Berlin. This is near the existing Hotel Capitol on the junction of Calea Victoriei and Str Constantin Mille. The company will demolish the restaurant and the works for the new construction, which will also comprise a casino, will start next year.
Trade and current account deficits continue to soar
Romania's current account deficit has grown by almost 50 per cent in the first nine months of 2006 on the same period last year, according to the central bank. Romania reported a 6.7 billion Euro current account deficit for this period and a trade deficit of 7.4 billion Euro, which is a 53 per cent rise on last year. Many financial analysts fear that this is the biggest economic challenge Romania must face in 2007.
Altex: white goods sales will continue to fall in 2007
Sales of white goods will continue to fall in 2007, argues Dan Ostahie, general manager of electrowares retailer Altex. This is due to a "saturation point" in the consumer market, following massive growth in sales of big ticket items such as washing machines and refrigerators since 2003. This boom was partly fuelled by the availability of consumer credit. Ostahie estimates the market will stabilise and then see an increase in 2008.
Danube prison goes into furniture business
Romania's high-security prison in Giurgiu at the Danube will launch a program for offering the inmates professional qualifications in making furniture. Florentin Muscalu, head of the prison, told Ruseinfo.net that a modern carpentry mini-factory producing custom-made furniture. Financed by the European Commission's Phare program, the two-storey factory is expected to start work at the beginning of 2007. The first pieces of furniture should be ready by March with 30 per cent of the income going into inmates' bank accounts and the rest towards prison living conditions.
Bancpost receives loan for local improvement projects
European Investment Bank (EIB) is providing a 20 million Euro loan to Bancpost to finance indirectly investment projects of small and medium-sized enterprises and municipalities. The loan aims to co-finance projects in energy and energy conservation, education, urban renewal and social housing. Tourism and the service industry should also benefit.
US cable TV group snaps us Dambovita-based operator
US cable TV firm UPC Romania has acquired Targoviste-based Minisat cable TV company for an undisclosed amount. The deal means 28,000 more clients on top of the over 1.3 million clients of UPC Romania in the country.
Iasi sees Greeks building mall for 2008
Greek developer Omilos is investing 100 million Euro in a retail centre on the outskirts of Iasi in the Pacurari neighbourhood, according to real estate firm Eurisko. This Era Shopping Park will comprise a Carrefour hypermarket, electrowares superstore Media Galaxy, Mobexpert and Praktiker in a 27,000 sqm mall with parking for 3,000. The first phase of the project will be open in 2008.
While Craiova to see mall in 2009
Greek developers Elmec and Alesonor will built an 80 million Euro mall in Craiova near Parcul Romanescu. Craiova Mall will have a surface of 122,000 sqm and will include two levels of shops, a supermarket and an entertainment area that will comprise cinemas, bowling rooms and billiard rooms. Work has started and is scheduled for completion in the first semester of 2009.