UK-Romanian Government deal in alleged illegal payment scandal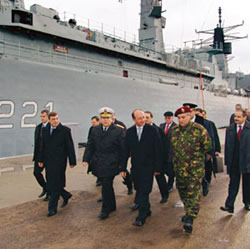 British aerospace company BAE Systems is at the centre of allegations over a UK to Romania Government deal concerning up to ten million Euro in lost commissions for the sale of two British frigates to Romania.
Barry George, the agent for the sale of two surplus British navy frigates to the Romanian Government and his Romanian wife Georgiana, were arrested in the UK on 7 June for allegedly handling around ten million Euro in commission.
This was reportedly handed to the Romania's former Government ruled by the Social Democratic Party (PSD) - who then gave back around 170 million Euro to the Royal Navy for the ships.
George took a legitimate payment of one per cent of the contract, more than 1.4 million Euro, according to The Guardian newspaper UK.
But there is a payment of a further ten million Euro to other "unknown" offshore recipients, according to the same newspaper. If George was not the broker for this second commission, he may not be guilty of any crime.
Meanwhile Minister of Defence, Teodor Atanasiu, has asked BAE Systems to renounce its confidentiality clause on the contract and make public its contents.
He called for a refund if a bribe was paid during the deal.
The British Ministry of Defence told The Guardian it was "considering" a request to release details of the repayment clause in the 2003 contract and said it denies knowledge of the secret deals.
BAE systems completed the delivery of two refurbished Royal Navy Type 22 frigates Regina Maria and Regele Ferdinand, previously the HMS Coventry and HMS London, which were destined to patrol the Black Sea, in 2005. BAE Systems also trained the Romanian crew.
BAE Systems has also sponsored trade missions in conjunction with the UK Government to provide advice on the Romanian marketplace for small to medium sized enterprises.
The company had been discussing contracting conditions for a total through-life support programme for the two frigates with a view to a full upgrade programme.
---
Bechtel begins work on highway
Following suspension and shut-downs, Bechtel is now building the Transylvania Highway. Work has resumed between 13 km of land between Campia Turzii and Cluj West in earthwork and structure. "We are now rehiring staff," external affairs officer Bechtel Romania Bogdan Sgarcitu told The Diplomat. Last year the firm had to lay off 600 people when work stopped due to lack of payments from the National Roads Authority. Now the company is looking to hire 1,000 people in the next three months. The four-lane 415 km highway will run between Brasov and Bors, on the Hungarian border.
---
Local oil and gas giant in Europe-wide petrol station blitz
Romanian oil and gas giant Rompetrol Group will invest almost 24 million Euro in developing its European-wide fuel distribution network and storage capacity. In Bulgaria, Rompetrol will open ten new petrol stations, plus 20 under franchise, and will start building a storage warehouse with a capacity of 20,000 cubic metres near Sofia. The company will invest over five million in Albania in an unloading terminal in Porto Romano. In the Republic of Moldova and Georgia, Rompetrol will open six and five new petrol stations respectively.
---
Foreign investment rising but imbalanced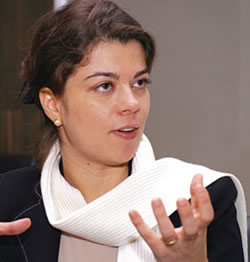 Foreign direct investment (FDI) in Romania could become the highest in south eastern-Europe, but eastern Romania is suffering from a lack of funding, says the Romania Agency for Foreign Investments (ARIS).
The agency forecasts 6.2 billion Euro investments this year.
This is an annual record, even without including the money from Erste Bank's purchase of BCR or the privatisation of savings bank CEC.
In the first quarter of 2006 the level of investment was 1.7 billion Euro.
"I believe that this year we will become the leaders in central and eastern Europe in terms of investments," says Ana Maria Cristina president of ARIS.
Meanwhile the north-east and south east of Romania are suffering from a lack of FDI.
Cristina says she is setting up a working group to analyse reasons for inconsistency in investment. The east has potential in wood processing and textiles, she adds.
In 2005 the level of FDI was 5.2 million Euro, placing Romania on the third position of countries in the region, after the Czech Republic and Poland.
---
Make Bucharest beautiful: adopt a building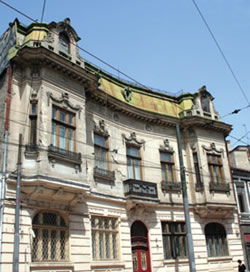 The United Nations Development Pro-gramme (UNDP) is asking business to adopt a building in the Historical Centre to help raise up to two million Euro for its rehabilitation.
On 19 July, UNDP will launch the 'Adopt a building' campaign in partnership with the Bucharest City Hall, which will allow companies, who contribute financially to the rehabilitation of the area, incentives such as lower rents for buildings located in the centre. 40 per cent of the buildings of the Historical Centre belong to the municipality. ABN Amro Bank and Vodafone are reportedly interested. "The City Hall has already started to buy buildings in the area and, after the rehabilitation, these will be available only for rent," said Florin Banateanu head of socio-economic section inside UNDP.
August start date for revamp if anyone joins the tender this time
Rehabilitation works of the pilot area of the Historical Centre, enclosing Splaiul Independentei, Blvd Bratianu, Str Lipscani and Calea Victoriei, should start in August, Catalin Cazacu City Hall architect told The Diplomat. Of the nine companies who bought the task book for the works in February 2006, none made an offer for the tender last May. Bucharest City Hall then extended the deadline to 17 July, 11:00 am. Two additional companies had bought the task book as we went to press.
---
Cash-strapped Centre could benefit from new EU fund
Cash is still needed to help total restoration costs of the Historical Centre, estimated at 100 millions Euro. A 22 million Euro superficial restoration is now in the works, but a new EU fund could give access to over 30 million Euro in cash. EU's new funding mechanism for local municipalities, Jessica, aims to combine grant support from the EU itself with loans from bodies such as the European Investment Bank. The EU grant is used as a guarantee fund for the loan from the banks, with a local municipality expected to provide around 20 per cent of the grant. Local Governments from across Romania need to submit offers this year for funding for 2007.
---
Anchor Group reveals residential plans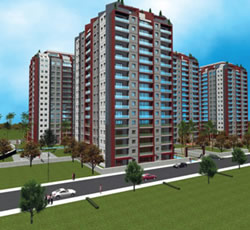 Turkish Anchor Group and construction firm Summa are investing 80 million Euro in two residential complexes in Bucharest.
The first 'InCity Residences' will be on Calea Dudesti, near Bucuresti Mall, which the Anchor Group owns. This will have four buildings with 17 floors and offer 500 apartments. It is scheduled for completion in 2008.
The second is 'Emerald Residences', in Floreasca, which will consists of 280 apartments with a view onto Lacul Tei and will be completed by the end of 2007.
---
News briefs
Path clear for Gara de Nord to Henri Coanda metro link
Bucharest City Council approved a 900 million Euro project to build a new metro line linking the main train station to two airports. The line will run underground to Henri Coanda International Airport via Baneasa Airport, with other stops due in the north. "A fast link between the largest train station and the international airport is vital," said City Mayor Adriean Videanu. The project will be funded by a 40-year loan from the Japanese Government, with 0.75 percent interest. Negotiations with the Japanese Government, which has already funded large infrastructure projects in the city, will begin next month, Videanu added.
World Bank loan aims to improve life for seven out of ten Rroma settlements
Romania will receive a 46 million Euro loan from the World Bank for a social inclusion project targeting the Rroma, children at risk, the disabled and victims of domestic violence. The project aims to improve 70 per cent of Rroma living conditions and includes small infrastructure projects for Rroma settlements, social support for socially excluded groups and encouraging more education at pre-school level. This is part of the Country Partnership Strategy between the World Bank and the Romanian Government. The loan has a maturity of 17 years, including a five-year grace period.
Romexpo to build new pavilion
Exhibition centre Romexpo plans to build a 12,000 sqm pavilion with an investment of six million Euro. The new construction will form a complex together with two existing pavilions in Romexpo and will open in March next year, according to Mediafax. The expansion is part of the Romexpo plan to double its exhibition surface by 2014 to up to 50,000 sqm.
Eighteen-hole golf course tees off near Fagaras in 2009
Romanian company Brasov Logistic Park is investing 20 million Euro in an entertainment and business project scheduled for completion in 2009 near Fagaras. The project aims to comprise what the company says will be the only 18-hole golf course in Romania.
Massive abattoir to open after revamp
US pig breeder and pork processor Smithfield estimates that it will open a new abattoir this November in Timisoara, following a 30 million USD (about 24 million Euro) modernisation programme. The slaughterhouse has an area of 70,000 square feet and by 2010 or 2011 it could be operating at a full capacity of terminating 16,000 pigs per day, making it one of the largest abattoirs in Europe.
Pro Auto retools former state plant
Bucharest-based Pro Auto Industries announced it will invest up to 40 million Euro over the next two years to retool the Metera steel plant in Giurgiu city. The plant produces special steel and super alloys mainly for foreign markets, Pro Auto president Laurentiu Tigau told Ziarul Financiar. Pro Auto Industries has owned Metera since January 2006, following a 1.6 million Euro purchase from the Privatisation Authority.
Global law leader picks up Bucharest practice
British global leading law firm Clifford Chance will open an office in Romania through an association with local practice Badea, Georgescu si Asociatii. Nick Fletcher from the UK firm's Warsaw office will be a partner in the associated firm, which currently has 25 lawyers and two partners. Clients of Badea, Georgescu si Asociatii have included JP Morgan, ABN Amro and BNP Paribas. Partners Daniel Badea and Nadia Georgescu will remain with the firm.
Cross-border law alliance sets up shop
After ending cooperation with German law group Haarmann Hemmelrath, new commercial law firm Grigorescu si Asociatii has become the founding member of bpv legal, an alliance of four law firms, aimed at offering cross border commercial law services to clients in central and eastern Europe. The alliance includes representative law firms in Vienna, Prague, Bucharest and Budapest with a total lawyer base of 70.
Bucharest legal takes on Swiss firm
Local law firm Bostina si Asociatii has taken over Swiss legal consultancy firm Westdin, in a deal valued at 512,000 Euro. This is a further step towards international expansion by the Romanian law company, which has subsidiaries in Vienna and Nicosia. Managing partner Doru Bostina said: "We are the first local law firm to make this step, of taking over a consultancy firm from western Europe, instead of just setting up a partnership."
Basarab flyover finds Latin developers
Consortium comprising Italian-based Astaldi and Spain's FCC Construccion has won the tender to build Bucharest's much-debated Basarab flyover, which is meant to ease traffic in north Bucharest, a project worth about 110 million Euro. Gheorghe Udriste, director of the Transport and Infrastructure Direction of the Bucharest City Hall, said works are to begin this month and are scheduled for completion in late 2008.