Operational leasing on a wider road towards growth
As Romania's operational leasing industry is on a rise in an accelerated competitive environment, digitalization and the increasing interest of SMEs in the segment are reshaping its structure, compelling players to constantly diversify and improve both their range of services and the mobility solutions they deliver to customers. Alexandra Cioboata talked to top operational leasing companies to see how they sit up and take notice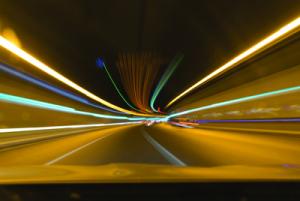 The operational leasing market in Romania, although still below other CEE and EU countries, has started to become more popular and more important among companies as they understand that it is better to shift their investments from cars to their core business, say experts. The first half of 2016 has seen the local operational leasing sector continuing on its steady growth path, which is expected to continue not just this year, but in the upcoming period as well. According to the most recent report published by the Association of the Operational Leasing Companies (ASLO), the operational leasing market reached 57,000 units under management at the end of the first semester of 2016, representing about 1,300 vehicles more than the end of 2015 and an increase of ten per cent compared to the same period of last year.
Moreover, during January-June this year, there were around 6,000 cars registered by operating leasing companies, comprising 14 per cent of total new registrations (42,000 cars and light commercial vehicles), read the same report. In addition, ASLO estimations are pointing to a total fleet of 60,000 cars under management by the year′s end, with LCV (light commercial vehicles) and SME segments being the main drivers for future growth.
In the last few years, the latter segment has shown a growing demand for operational leasing, as more and more leaders of small and mid-sized companies choose this type of car financing, experts say. As such, the SME sector continues to increase its presence within the portfolios of operational leasing providers, leading them to register even double-digit growth this year. Thus, being in a highly competitive market, many players are focusing on delivering customized solutions for SMEs to encourage and stimulate them and are planning to diversify the range of services and facilities in order to try to provide improved mobility solutions for their potential and existing customers.
Another key focus area for the industry, for now and the upcoming period, is represented by digitalization. Operational leasing players confess that this new trend is crucial for every modern company striving to reach the top of the ladder. Thus, they are investing significant amounts in digitalization aiming to attract new customers and to deliver more and more online tools to their existing clients to allow them to effectively manage their fleets in real time. For instance, Business Lease will launch its digital platform "Care Online" this year, offering both fleet managers and car users 24/7 attention ALD Automotive plans to improve its existing platform and apps, and LeasePlan Romania has been investing resources in upgrading its online and mobile footprints.
This market consolidation is also supported by the automotive market development, which has seen a 10.2 per cent increase in H1 compared to the same period last year, and by economic growth, Romania′s GDP rising in H1 by 5.2 per cent. Thus, the operational leasing market followed the general trends in the leasing market, in direct relation to the automotive market, which also stimulated the growth of the economy.
"As Romania is developing, the way companies are doing business is shifting towards a ′sharing economy′ and the non-ownership model," Bogdan Apahidean, the president of ALSO and the CEO of LeasePlan Romania, tells The Diplomat - Bucharest. "In order to do the things they are best at, companies are outsourcing customer support and sometimes their accounting departments. And now the managers of big and small companies try to solve the equation of employee mobility - not by owning more cars but by using them in a smarter manner. So, the operational leasing is, in some areas, stimulating the growth of the economy by leaving more working capital inside a company. Also, the operating lease companies are offering thousands of brand new cars and vans with the latest automotive technologies -this also means safer roads and less pollution."
Monica Neagu, head of Operational Leasing New Kopel Group, echoes the same view as Apahidean, believing that the operational leasing segment is an important factor in the GDP growth of the country. On one hand, as she notes, operational leasing foresees a significant growth and a tremendous new investment in new cars and services together with huge potential for further growth in comparison to other countries level. On the other hand, with the development of more education and understanding of the benefits of operational leasing by the market, more companies move their investments from cars to their core business, allowing their business to further develop and thus contribute further to the GDP, she says.
"In addition, we see tremendous growth in the operational leasing market, both in increased numbers of cars managed under operational leasing, and also of increased investment in new cars into the market," Neagu tells The Diplomat - Bucharest. "We expect the positive trend to continue," she concludes.
According to ASLO′s centralized data, the top five companies on the local market include LeasePlan Romania, Arval Service Lease Romania, ALD Automotive, Porsche Mobility and RCI Finantare Romania. How have the players actually perceived the first half of 2016, and how will their businesses stand at the end of the year, and what are their priorities? Read on.
LeasePlan: mobile mobility, the newest trend of the market
The most visible trend in the operational leasing industry nowadays is "mobile mobility", according to Bogdan Apahidean, CEO of LeasePlan Romania, the leading operational leasing company on the local market based on ASLO data. According to him, this means that everything should be available on the touchscreen of people′s smartphones while they are commuting for business purposes. Therefore, LeasePlan Romania has been investing resources in upgrading its online and mobile footprint.
"We will strive to maintain our leadership position and continue to find innovative ways to fulfil the mobility needs of our customers," Apahidean tells The Diplomat - Bucharest. "This will be done by expanding our product portfolio and combining alternative mobility modalities into one solution. (...) Completely refurbished website, a new driver portal and an improved mobile app are the main projects we are into these days."
Another trend stressed by Apahidean is represented by the increasing interest of SME′s in approaching the operational leasing product. As he confesses, the first clients in Romania have been multinational companies that were familiar with the concept, followed by big national players who discovered that owning and managing dozens of cars by themselves is inefficient. Now, smaller companies are discovering the advantages of operating leasing.
"Entrepreneurs pay zero advance, regardless of fleet size, and eliminate risks related to cash flow and changes in maintenance costs," he says. "In addition, the monthly rate paid by the lessee is correlated with the number of kilometres travelled by the car, so they pay proportionally to the car usage. This frees a lot of capital for core business, which would be otherwise blocked as advance payment or even full payment."
The share of SMEs business in LeasePlan′s portfolio is around 2.5 per cent. Last year, the company had a turnover of 42.4 million Euro, up 0.5 per cent over 2014, while its automotive portfolio under management increased by six per cent to over 11,000 vehicles. The company′s forecast for 2016 turnover is a growth by three to five per cent and it plans to reach a volume of 12,000 vehicles in administration. LeasePlan Romania currently has 75 employees, but the number is expected to increase as the fleet under management is growing. The company is part of Dutch-based LeasePlan Corporation, present in 32 countries with 1.62 million vehicles under management at the end of June, up eight per cent compared to end of June 2015, according to the company′s press release.
Arval registers 13 per cent growth in H1
Last year, French-based Arval Romania, one of the largest companies specialized in operational leasing and corporate vehicle management, registered 12 per cent growth in terms of turnover, posting 37 million Euro, and a 15 per cent increase in terms of fleet under management, reaching more than 7,600 vehicles. This year, however, the company continued its business rise and recorded 13 per cent growth in the first half of the year compared to the same period of last year, reaching almost 8,000 units under management. In addition, Arval plans to reach 8,400 units by the end of 2016, according to Dan Boiangiu, general manager of Arval Romania.
"Arval′s growth in Romania is solid, taking advantage both from a very stable customer base and from the recent consumption growth opportunities," Boiangiu tells The Diplomat - Bucharest. "In the first half of 2016, we consolidated our second position in the market, with a fleet of 8,000 vehicles. Our customers enjoy our fast, accurate services and our expert advice, situating Arval Romania among the leaders of the Group in terms of Customer Loyalty, measured via NPS methodology."
After the Q1 results, where Arval grew by 20 per cent in terms of number of registrations and increased its fleet by 14 per cent, the company became the second largest player on the local market. One of the main factors that contributed to the success of the company was represented by the slight change in terms of development strategy, Boiangiu told The Diplomat in mid-June. Although the client was always on top of the priority list, Arval shifted its attention more to the end-user, namely the driver. "The contentment of the end-users is very important for us," he said. "If the drivers are satisfied, our clients will be satisfied. We tried to enhance our relationship with the end-users to find out what their main concerns are, to improve the services or to do things differently. Due to technology, we can communicate with 8,000 people at the same time and we can be closer to both clients and drivers in order to receive feedback more easily."
If last year 75 per cent of Arval′s contracts came from existing customers, who have chosen to renew their operational cycles, in Q1 the GM noticed a high interest in terms of new clients. At the end of the first half of 2016, Arval recorded 406 clients, up by 11.5 per cent compared to the same period of last year. The main clients of Arval come from automotive, retail, agriculture and pharma, mainly large international corporations. Recently the company also set its eyes on mid-sized companies, as, according to Boiangiu, there is a lot of potential.
"The market is increasingly professionalized as the product has a very good reputation among customers," he told The Diplomat - Bucharest in mid-June. "There are increasingly more mid-sized companies which want to test this kind of product. I expected this trend to come as the market of large companies might get saturated at some point and we will have to find new customers. However, fortunately, since the crisis, businessmen have stopped looking at cars as assets and started to see them as costs," he concluded.
The company has been present on the local market since 2006 and counts 55 employees. As a subsidiary of French bank BNP Paribas, Arval Group has almost 950,000 vehicles under management with a direct presence in 28 countries. Arval is part of the longest standing strategic partnerships in the fleet management industry, Element-Arval Global Alliance, the worldwide leader managing more than three million vehicles in almost 50 countries.
ALD Automotive plans to see ten per cent rise in full service leasing by the end of 2016
French-based ALD Automotive Romania, one of the largest operational leasing and fleet management companies on the local market, has seen a five per cent increase in its full service operational leasing portfolio during the first six months of 2016, a result which should keep the company on track to achieve a ten per cent annualized growth in full service leasing this year, according to Frederic Banco, the newly-appointed general manager of ALD Automotive Romania.
In addition, from the beginning of the year and until the end of June, the company added 60 new clients to its portfolio and Banco′s forecast for the remaining part of 2016 is optimistic, as ALD Automotive aims to sign up new partnerships, to continue focusing on a new niche of clients, the SMEs, and to develop new tools and apps that will facilitate mobility for its clients and rapid access to information.
"The results up to this point [end of July], compared to the similar period of last year, give us strong reason to maintain our confidence and optimism regarding the achievement of the projections for this year, as we sustained a developing trend for all of our business lines," Banco tells The Diplomat - Bucharest. "We aim to maintain the company development in a constant, organic rhythm and this can only be achieved by remaining competitive, up-to-date, and in line with the market evolution trend. Therefore, we will launch new products to support the mobility needs of our clients and users, we will invest in new partnerships dedicated to the SME segment and we will continue our defensive driving programmes, which are meant to ensure the users′ increased safety, while reducing fuel consumption."
Banco goes on to add that there is a growing trend in terms of SMEs′ interest for accessing an operational leasing product, as well as on behalf of the companies in the profile industry. ALD has designed tailored mobility programs for SMEs, as they hold 18 per cent of its current portfolio in number of customers.
Digitalization is also one of ALD Automotive′s key focus areas at the present time and for the upcoming period. The GM reveals that the company will go further in addressing the mobility needs of its clients, by improving its existing platform and apps and by continuing the development of new mobility solutions that will allow them to effectively manage their fleets in real time and employ innovative tools adapted to their expectations.
"Our strategic investments target mobility and provide our clients with more efficient associated facilities," he says. "This translates to digitalization and a suite of applications and platforms that allow the efficient allocation and management of resources at any point during the contract. (...) Digitalization has changed the way we act, while the clients′ needs are more focused on mobility, proactivity and seamless fleet management."
Speaking about the Romanian operational leasing sector, Banco notes that the market growth may be further encouraged by a "friendly" and supportive legislative framework and fiscal policies that should take into account the development and update of the infrastructure, in view of current and future investments. Nevertheless, he believes that this can also contribute to the rapid embrace of international trends in the automotive industry, which can only be a trigger for high competitiveness to the clients′ benefit and for the permanent development of portfolios.
Banco also confesses that the segment has evolved to a great extent given the fact that last year 16.1 per cent of the new vehicles registered in Romania were financed by operational leasing, by comparison to 1.6 per cent in 2007, and, based on the H1 results 2016 - 57,000 units managed under operational leasing - predictions look positive for reaching the ASLO estimates of 60,000.
"This [the evolution] shows that the operational leasing services are becoming an increasingly popular mobility solution," says the general manager of ALD Automotive Romania. "The demand for operational leasing services is constantly growing from one year to another and there is an outstanding potential for the future. Therefore, it′s an industry to be considered when analysing the development of the business domain that, overall, contributes to the economic environment. Given the internal economy growth and the fiscal facilities, companies are encouraged to renew their car fleets and to make new investments; this way, the industry reflects the economy trends and aligns to them," he concludes.
Last year, the company posted a turnover of 30.5 million Euro, based on the international financial reporting standards, and holds an extended portfolio of clients representing various industries - pharmaceutical, financial services, FMCG and telecom. Operational in Romania since 2005, ALD Automotive is the subsidiary of BRD - Groupe Societe Generale and the ALD Automotive group, counting 69 full time employees.
Porsche Mobility to grow in line with the market
This year was marked by a steady growth for Porsche Mobility, the operational leasing arm of Austrian-based Porsche Finance Group, in line with the market′s evolution, Radu Manea, Fleet Management Division director at Porsche Finance Group, tells The Diplomat - Bucharest. He states that the company managed to maintain its position among the top operational leasing providers in the country, ranking fourth based on ASLO data. Its client portfolio includes new contracts signed with existing customers, as well as new contracts with clients who joined the company this year. Manea sees the next period as a new opportunity for sustainable growth and development for Porsche Mobility′s business.
"The first half of 2016 was a positive one," says Manea. "The number of vehicles purchased in full service system (finance and fleet management services) continued to increase, which shows that we are achieving our objective to meet the requirements of customers with products and services that are tailored and efficient for their business. The trend for the rest of the year is positive and the company′s results are evolving in the same direction, directly proportional to the operating leasing market′s development, which supports our objective of constant product development and focus on all the resources involved."
Manea goes on to add that there are several factors that influenced the positive trend of the operational leasing market and that of Porsche Mobility. In recent years, the SME segment has risen moderately, so that one can see an increase in requests from this segment. Another important element for this result is the auto market′s growth and the increased understanding and confidence in operational leasing. Both individuals and company leaders are increasingly more aware that they can reduce and control operating costs by subcontracting operational leasing services.
Porsche Mobility′s most significant investments this year are made in its IT systems and in digitalization, in order to ensure ongoing product development and also increase the support that the company offers to its customers throughout the contract period.
"Certainly, digitalization has a growing influence on today′s business world, and the leasing industry is no exception," says Manea. "This is particularly true as, in the last few years, clients have become increasingly focused on the quality-price ratio, flexibility, and the response time of the service provider. Our continuous investments in this area, and in our IT systems, have helped us be closer to our clients throughout the country, and to be able to support them with whatever they may need in a matter of minutes."
Asked about the importance of the operational leasing to the economic development, Manea asserts that Romania continues on its significant growth path, where more companies seek to develop and expand their business. In this context, since the main client segment for operational leasing continues to be represented by corporate clients, one can witness a symbiotic, double growth: more companies mean more operational leasing clients, and a growing operational leasing sector means higher contributions to the economy.
"Furthermore, as Romania′s economy continues to grow, so does the population′s purchase power... and this directly influences the auto market, which has continued to register growing volumes in 2016 compared to previous years," he says. "As the leasing market is directly dependant on the auto market, there are signs that the growth trend will be maintained in the next period," he concludes.
Porsche Mobility offers a full range of automotive related products and services, from financing to insurance and fleet management.
New Kopel Group continues to focus on SMEs and Start-ups
New Kopel Group, present on the local market since 2005 offering operational leasing, fleet management and rent-a-car services, saw a positive development at the beginning of 2016. The operational leasing fleet of Sixt New Kopel Operational Leasing business unit increased by 23 per cent, to around 3,000 cars under management at the end of June, while the fleet of Sixt Rent a Car has doubled in the last two years, to 800 cars. In addition, the number of cars purchased rose by 40 per cent, the company buying 750 cars this year. Monica Neagu, head of Operational Leasing New Kopel Group, discloses that a key part of the company′s business strategy is the focus on SMEs and Start-up companies.
"These kinds of companies [SMEs and Start-ups] have a huge business potential, forming the majority of the companies in Romania," Neagu tells The Diplomat - Bucharest. "For us, they have a key role, meaning an increasing part of our business. These companies have difficulties in receiving financing for renting a fleet, because they are new on the market. For these companies, we created the right solutions they truly need."
New Kopel Group registered a 15-million Euro turnover in the first six months of the year and estimates to reach revenues over 30 million Euro by the end of the year, a 20 per cent rise compared to 2015, when it posted 25 million Euro. Also, its client portfolio on operational leasing increased in H1 by 19 per cent, from 325 in 2015, to 400 now, and, by the end of 2017, the company plans to reach a fleet of 4,000 vehicles under management. This year, the positive growth is also completed with an increase of 20 per cent of the activity in its Union Motors workshop, New Kopel Group having one of the biggest workshops in Romania. The company has a selling objective of at least 1,500 new and Second Hand cars in Opel Union Motors (new cars) and Sixt New Kopel Second Hand (second hand cars).
"Last year, the business in Sixt New Kopel Second Hand increased, stimulated by the First Second Hand Car Programme that offers the biggest warranty on the market and peace of mind for the client," says Neagu. "In 2016, we continued the programme as a response to the huge demand that we had. Now, on this segment, our challenge is to find good cars that we can buy."
Speaking about future objectives, Neagu adds that New Kopel Group has already started to look for opportunities for business line extension in Romania and it intends to make this a long term objective. "The company is searching to find companies that have synergy with the group and to bring them added value," she says. "Real Estate is one of the possible markets because our Group truly believes that Romania is now at a right moment to start growing again in a moderate, organic way."
New Kopel Group is an integrated business centre - ′One Stop Shop′ - for customers in the automotive market and includes divisions like Sixt Rent a Car, Sixt New Kopel Operational Leasing, Sixt SH, and Union Motors (Opel authorized dealer, authorized repairs for Dacia - Renault). Present in Romania since 2005 and part of Israeli holding Shlomo Group, the company currently has around 140 employees and is expecting further increases.
Business Lease grew by almost 30 per cent in H1
Business Lease, the international full service operational leasing and mobility services provider, posted a 27 per cent increase in operational leasing contracts for the first half (H1) of the year, after developing its service portfolio, increasing its number of customers, and approaching SMEs, according to the company′s data. Business Lease manages a fleet of about 3,000 cars, a third of which represents operational leasing, and the rest being car fleet management contracts, for customers that are active in various business sectors such as pharma, FMCG, energy, industry, IT and agriculture.
"The results and strong growth of Business Lease in the first half year of 2016 came mainly from the operational leasing contracts," Philip Aarsman, managing director of Business Lease Romania, tells The Diplomat - Bucharest. "With a track record of more than ten years in car fleet management, we want to develop this segment more in the second half of the year."
During the first half of the year the number of customers has also increased by 27 per cent compared to the same period of last year, where companies like Pegasus, Parmafood, Diageo Balkans, Alstom Infrastructure and Pizzaroti chose Business Lease again - or for the first time - as their car fleet supplier. However, the GM notes that companies with a smaller fleet are also discovering the products and services of the company. "Their requirements and focus are different, and they mainly seek worry-free mobility," he says. "So they are looking for a partner who acts quickly, in a proactive manner, and who offers solutions in case of questions and/or problems."
In terms of trends, Aarsman confesses that digitalization is becoming more and more important in the operational leasing market as in any other industries. Thus, Business Lease is launching its digital platform "Care Online" this year, offering both fleet managers and car users 24/7 attention.
In early September, the company made an important investment in the remarketing business, launching its used cars centre Auto Market. Within this centre, developed with an investment of about 50,000 Euro, there are showcased cars mainly within the small, compact or medium class, with an average age between one and four years.
In 2015, Business Lease total turnover was 26.3 million RON (around 5.9 million Euro) and the remarketing turnover was 5.2 million RON (more than 1.1 million Euro). At the end of 2015, the company had 30 employees. For 2016, the estimated figures are 31.8 million RON (around 7.1 million Euro) for total turnover and 6.3 million RON (around 1.4 million Euro) for remarketing. This year, Business Lease estimates to increase its headcount up to 40 employees.
UniCredit Leasing: the market could grow by another seven per cent in H2
The operational leasing market grew by ten per cent in the first half of the year compared to the same period of 2015 and UniCredit Leasing′s CEO Mircea Cotiga sees a lot of potential for further growth in the following years, especially in the SMEs sector. He also believes that the increasing trend will "most probably" be kept, and by the end of the year the market could increase by another seven per cent growth.
"While initially operational leasing was used mostly by multinationals which already experienced its benefits in other jurisdictions, for the future we see the potential of further increases in SMEs sector," Cotiga tells The Diplomat - Bucharest. "An important role of course would also have the operational leasing companies work to promote more and better explain the benefits to small and medium companies. We have adopted this role and it seems our efforts are showing the results. The share of SMEs in our portfolio is considerable (more than half) and increasing."
In 2015, the company registered a turnover of 44 million Euro and the CEO expects to finish 2016 with at least a ten per cent increase. According to him, UniCredit Leasing managed to maintain a growing trend this first half of 2016, outpacing the markets′ growth. For the rest of the year the objective is to double the results it delivered by mid-year, he says.
"Our objectives are to constantly increase the quality of the services we deliver to our partners by improving ourselves, to increase the sales by adding more business channels, to make the offer system available throughout the entire UniCredit team in Romania aiming to increase our portfolio," says Cotiga, adding that nowadays digitalisation is crucial for every modern company striving to reach the top of the ladder. "Our company is investing significant amounts in digitalization intended to deliver more and more online tools to our partners," he concludes.
UniCredit Leasing is part of UniCredit, the European financial group with one of the most extensive networks in Central and Eastern Europe. With 14 employees, UniCredit Leasing offers financing and related services, namely financial leasing, operational leasing, insurance lending and brokerage products through the following entities: UniCredit Leasing Corporation IFN, UniCredit Leasing Fleet Management and UniCredit Insurance Broker.