Romania's Business Growth: No Rest for the West
Romania's West Region is estimated to see a 5.4 per cent growth in terms of GDP this year and investors seem to be positive about their business growth. However, the shortage of specialists could limit their plans and force them to implement different kinds of strategies. Alexandra Cioboata and Magda Purice talked to major players from Timis county to underline the region's progress and the business solutions companies have com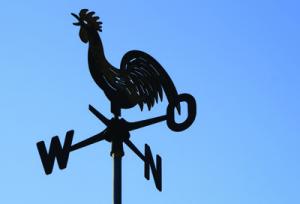 Located at the intersection of the main European communication and transport routes, Romania's West Region turned out to be a favourable environment for investors over the years. The region has been constantly developing, registering macroeconomic results above the national average. According to data from the Chamber of Commerce Industry and Agriculture Timisoara (CCIAT), the GDP per capita was above the national average every year, usually second only after the Bucharest - Ilfov area. Moreover, for 2016, experts estimate a GDP growth in the West Region of 5.4 per cent compared to 2015, and forecast major economic achievements in key business branches of the regional economy, such as manufacturing, IT, construction, retail, services and agriculture.
Nearly half (49 per cent) of the West Region′s GDP is represented by the GDP of Timis county, Timisoara being considered one of the most important growth poles of the region. The favourable geographical position, infrastructure under development, high quality of human resources - characterized by multilingualism - are among the main advantages of Timisoara and Timis county. Furthermore, the investment potential is significant. Timis county ranks second in the ranking of companies with foreign capital, after Bucharest. The third place is occupied by Cluj county, while the fourth is taken by Bihor.
On 31 December 2015, 44,334 legal entities were registered at the ORC (Trade Registry) Timis, of which over 90 per cent represent SMEs, and only 28,000 companies submitted their balance sheet to the Ministry of Finance, according CCIAT. Out of the total, 36,122 legal entities are Romanian-based, 5,572 companies have foreign capital, while 2,640 legal entities represent joint ventures. Thus, in total, there are over 8,200 companies with foreign and mixed capital, with a share capital of nearly 980 million Euro. The main foreign investors in Timis county by number of companies are Italy, Germany, Austria, Hungary and France, while after the invested capital the players are from US, Germany, Italy, the Netherlands and Luxembourg.
The opportunities of Timis have attracted mainly companies from the automotive industry, such as Continental, Delphi Packard, Lisa Draexlmaier, Kromberg & Schubert, TRW, Mahle, Dura, but also from many other industries, such as production of electronic and electro-technical equipment, telecommunications such as Flextronics, Zoppas, ABB Rometrics, Luxten Lighting, ELBA, Alcatel and Deltatel. Lately, IT is another area with a fulminating ascent in Timisoara. With over 500 relevant companies and almost 9,000 employees, the ICT market in Timisoara is considered to be the second largest in Romania after Bucharest according to certain statistics, and by others, the third after Iasi. Regarding the top of the largest employers in the county of Timis, Continental ranks first with 8,000 people, followed by Delphi Packard with 7,600 employees and Profi Rom Food with 5,700.
Moreover, large investments are made every year. Dunca Expeditii, the largest freight transporter in Timis county and one of the most important in the country, plans to buy 100 tractor heads and 130 semitrailers by March next year, an investment of ten million Euro. Continental, one of the largest supplier of automotive products and tire manufacturer, plans to invest more than 100 million Euro in technology, new buildings and software this year in Romania, including Timisoara. In addition, Timisoara Centrum, a mixed commercial - office assembly that is being developed by Alpha Group Investment in partnership with businessman Ali Ergun Ergen, will require an investment of 90 million Euro and is due for completion in 2017. Openville, a joint project developed around the Iulius Mall shopping centre, represents an investment worth 220 million Euro, developed by businessman Iulian Dascalu. Furthermore, Plaza Centers plans to develop a shopping centre in northeast Timisoara, an investment financed 65 per cent by Export-Import Bank PLC, owned by the Hungarian state. The investment is worth 50-75 million Euro.
For the next period, business prospects look positive. From surveys conducted by the Chamber of Commerce Industry and Agriculture Timisoara (CCIAT), one can see that executives in Timis companies are optimistic about revenue growth. Thus, 50 per cent of them anticipate a positive development and 56 per cent intend to increase their headcount. This optimism is based on increased consumption, absorption rate of European funds, easier access to credit, evolution of exports and professionalization of labour, the report of CCIAT shows.
Also, according to Ioana Hategan, managing partner of Hategan Attorneys, the Western Region has been very dynamic for the past ten years, only slowing down during the economic crisis which started in 2009. "A large number of multinational companies relocated their production plants to the western region of Romania in industries such as automotive and IT, or they moved their service operations in sectors like outsourcing, transportation, telecommunication etc. Real estate developers also started to notice interesting investment opportunities both on the office building and the residential segments. Acquisition of agricultural properties is also a field where throughout the years the western region has seen a significant development. We assume that these sectors will continue to develop, despite some quite significant challenges for which the current players are actively searching solutions," Hategan states.
Being close and active within the business environment in Timis, Ioana Hategan considers that "the main assets of Timisoara and the western region have been a qualified multilingual working force who is available for hiring. However, this main asset is gradually turning into a real challenge, as we are currently experiencing a negative unemployment rate, causing issues to the existing companies and their expansion plans. Nevertheless, with four state-owned universities, Timisoara remains a very attractive pole of investment especially for the service sector. Furthermore, the production companies are already searching for solutions to invest in and contribute to the education at the high-school level, by articulating and implementing the dual education system, thereby convincing high school students to consider a technical degree as a back-up for their wish to pursue a university degree."
The most important economic perspective at the regional level, in her opinion, is the region's infrastructure development, such as the link to the European highway network, which connects the Banat region to Europe, thus facilitating the export of the products manufactured in the region. "Hopefully, after the proposed changes in the legislation of public auctions, there will be other public infrastructural projects where companies can get involved. An additional observation regards employment. Due to the rather high rate of workforce mobility and a growing need for additional employers, we might experience an increase of employment costs or a lower degree of loyalty to the employers. A significant development is represented by the IT Sector which is currently going through a boom considering the high-level qualifications of our local IT specialists, and the focus on technology and innovation of companies nowadays."
Nearly ten per cent of Romania's exports come from Timis county
Timis county is ranked as an important pillar of Romanian exports. During 2015, Timis achieved 9.54 per cent of Romania's total exports, according to CCIAT data, which places Timis in third place in the country, after Bucharest and Arges. The most representative products for export were machinery, appliances and electrical equipment and recorders - 46.95 per cent; plastics, rubber and items made thereof - 14.64 per cent; transport means and materials - 8.56 per cent; instruments, optical, photographic, cinematographic, medical, surgical equipment and watches - 6.29 per cent; shoes and accessories - 6.13 per cent; and other categories - 17.43 per cent. Over 70 per cent of export products delivered are intended for the EU market.
"We are the only county in Romania that has a positive balance," Florica Chirita, the general manager of the Chamber of Commerce Industry and Agriculture Timisoara (CCIAT), tells The Diplomat - Bucharest. "The exports prevail at the expense of imports. A big part represents intra-Community trade, but there is also a small trace of extra-Community export. Our strategy, as a Chamber of Commerce, includes also the promotion of the local products on the extra-Community markets, such as China, USA and Russia. We want to make this promotion through collaboration with the Ministry of Economy, Ministry of Foreign Affairs and the Diplomatic Corps."
Chirita goes on to say that out of 1,150 companies active in international trade, 335 export goods to the extra-Community markets of Europe, Russia, USA, Canada, Africa, Middle East and Asia, the main goods being tires, knitting, needles, refrigerated showcases, auto board clocks, automotive wiring, lighting fixtures, car headlights and various electronic components. Moreover, according to the CCIAT data, the top five exporters of Timis county are multinationals, namely Flextronics Romania, Continental Romania, Delphi Packard Romania, Kromberg & Schubert Romania and Hella Romania. Romanian companies occupy a very small share.
"If we look at the top 100 exporters, there are only a few companies - maybe seven or eight - with Romanian capital," she says. "The rest have mixed or foreign capital. If we think about it, we are only subcontractors. The export is not 100 per cent of Romanian goods, so this is a topic where we should work on more. We will have various economic missions to promote our products. Even in the second half of 2016 we will have four very important long distance missions."
"We don't lack specialists, it's just that they migrate"
In Romania, according to CCIAT, the unemployment rate was 4.9 per cent last year, men registering an unemployment rate of 5.3 per cent and women - 4.5 per cent. In Timis county, the unemployment rate was 1.3 per cent, 2.6 times lower than the level recorded in Romania, where men recorded 1.1 per cent and women - 1.5 per cent. This is a gratifying aspect for the county and its citizens, but it is a big challenge for the companies that want to develop. According to Florica Chirita, the general manager of CCIAT, the major factor influencing the labour market at the moment is the migration of specialists. In addition, despite the eight universities that prepare the workforce, the increasing of the IT and engineering companies number has led to an imbalance, she says.
"The unemployment rate is the lowest in the country, 1.3 per cent," says Chirita. "The human resource is completely missing. The specialists are missing because migration is pretty high. Actually, we don't lack specialists, it's just that once formed, they leave for other countries."
Considering these aspects, in October 2015 CCIAT signed a collaboration agreement with the Timis County School Inspectorate, emphasising the presence of CCIAT within the Local Committee for Social Partnership Development, which has as main objectives the harmonization of strategies and actions in education and training, the correlation of educational offers from the vocational and technical education with the needs of personal and professional development and the approval of school plans for next year.
In addition, the Ministry of Education has developed a Master Plan for the introduction of dual programmes/apprenticeship in initial vocational training in Romania, following the models of Germany and Austria, says Chirita. The National Education Law 2011, completed by GEO 94/2014, introduces the vocational education in a dual system as the main method of personnel qualification, regulations which currently are not implemented in the absence of implementing rules. Through a close collaboration of the School Inspectorate with various institutions and with the support of CCIAT, the enrolment plan for the 2016-2017 school year was approved, on the basis of meeting supply and demand, according to the professional training needs provided by companies.
"We are the link between the business and academic environments," says Chirita. "We are the link between the one who says what his needs are and college, high school or professional studies. We provide the School Inspectorate with the information from the business environment, which will not only bring students ready for college, but it will also bring students for vocational schools. There are several specific cases of vocational schools made by companies, like Continental, but one swallow doesn′t make a summer. There wasn't yet a system for the needs of the whole market, and now we are trying to generalize it."
CCIAT was the first Romanian chamber of commerce to resume its activity after the Revolution of 1989, specifically in March 1990. It is currently one of the most important chamber organizations in the country that supports the interests of the business community in Timis county and the overall Western Region. Last year, CCIAT conducted, as beneficiary and partner, fully five European projects, worth almost 23 million Euro, of which 4.5 million Euro was budgetarily allocated by CCIAT. In these projects, CCIAT offered professional training courses, counselling, career guidance, workshops, study visits, social job fairs, awareness campaigns, health and social services for over 5,000 people. In addition, CCIAT has another three projects under implementation and another 13 submitted and plans to further support the county's business development through other different programmes.
"I wish that next year, when we will be speaking again, to tell you that the Romanian capital is higher, that our local products are exported on all extra- and intra-Community markets, that our specialists, both pupils and students, remain in Timis county and that the fiscal environment will improve," Chirita concludes.
Next, The Diplomat - Bucharest talks to major investors from Timis county to stress their stories, their business development in the first months of 2016 and the strategies they plan to implement in the following period to cope with market challenges.
Continental to invest more than 100 million Euro this year in Romania
German-based Continental Romania, tire manufacturer and one of the largest suppliers of automotive products which has invested over 1.1 billion Euro in Romania between 1999 and 2015, plans to continue the series of investments this year, by injecting more than 100 million Euro in technology, new buildings and software, according to Christian von Albrichsfeld, country head of Continental Romania. This comes after the company invested 130 million Euro on the local market last year also.
"Continental in Romania is very specific in one point: our target is not to concentrate on solely extended workbench activities," von Albrichsfeld tells The Diplomat - Bucharest. "We are bringing responsibility to Romania. We are bringing project responsibility to enable our employees to develop the newest technologies here. We are developing parts and components for the car of the future. Our engineers are working on concepts for the autonomous driving vehicle, applications for interconnected cars and fuel efficiency. Thus, when you use and develop the latest technology, you need to invest a lot every year. Last year, we invested 130 million Euro and I think this year we will be in the same range. (...) Definitely more than 100 million Euro."
The history of Continental in Romania began in 1998 in Timisoara and since then it has constantly developed, reaching seven production units, four R&D centres and 16,500 employees in Timisoara, Sibiu, Carei, Nadab, Brasov and Iasi. According to von Albrichsfeld, the main aspect Timisoara offers to Continental is the great combination of well-educated people, competitive labour costs and good universities with which the company is collaborating. Furthermore, the proximity to the border and the proper infrastructure to reach its western customers, as more than 90 per cent of its production is export, also represents an asset.
"Also, the multicultural background of the people is definitely an advantage for an international company," he says. "People here are very open. You can team people from Romania with nearly every nation and it's working. Other people might have problems in communicating, but Romanians here are very open, especially in Banat and Transylvania. They are used to adapting to different mentalities."
The company plans to hire 1,000 people this year, of which about 500 will be added to the R&D centres which currently count 5,000 employees, while the other 500 are planned to be employed within the factories, where more than 10,000 people are now working. However, the company is confronted with the same challenge as the other investors: the lack of available human resources. In this regard, Continental started to collaborate with the Romanian Government, other companies and several schools to form a dual German system, where teenagers can learn technical professions adapted to the market's needs.
"Last year, we hired 1,500 people and this year we are looking to hire 1,000 again," he says. "Continental is a very attractive employer, especially in our industry. However, we need skilled workers and they are harder and harder to find and this is blocking us somehow. That is why we have started a professional school according to the dual German system in four schools in Romania, in close collaboration with the Government. (...) We want to work together with the society to achieve higher life standards and better qualified people into the work field."
Continental is present in Romania through all its five divisions, namely Chassis & Safety, Interior, Powertrain, Tires and ContiTech. It is also a partner of a joint venture in Slatina and has a tire distribution centre in Bucharest. Continental Corporation is present in 55 countries and counted at the end of the first quarter 212,417 employees, representing 4,500 more than at the end of 2015. At the end of last year, the company had registered 39.2 billion Euro in revenues.
ELBA to increase its productivity by at least ten per cent this year, following invests in technology
Lighting products manufacturer ELBA, which operates four major divisions, namely moulding, lighting, automotive and laboratories, posted last year a turnover of 44.2 million Euro and registered a 20 per cent improvement in terms of profit compared to the previous year, while in 2016 it expects a small increase in terms of revenues, to 45.5 million Euro. According to Cosmin Precob-Cretu, HR specialist of Elba, 2016 will be a tough year with important projects to be implemented, involving a high level of innovation and technology investments in order to increase the company's productivity.
"Elba is growing and we have some new projects in the pipeline," Precob-Cretu tells The Diplomat - Bucharest. "Most of this year's investments are oriented towards the integration of innovative technologies for our products and services. Also, process automation in order to increase the overall productivity is a priority. We want to increase the competence of our people and optimize the production lines in order to see a 10-15 per cent growth in terms of productivity this year."
More than 50 per cent of the business is generated by the automotive segment, while 30-35 per cent comes from lighting. The current production capacity of Elba is of 450 basic models - lighting products, and counts important clients such as Skoda, Dacia, Renault and Nissan. Around 90 per cent of production goes to the local market and the rest to export. According to the HR specialist, the intention in the coming years is to grow its exposure on the European markets, especially Germany, Austria, France and Italy. In addition, ELBA is focusing more and more on the R&D segment, intending to increase the development of the public and internal lighting management concepts. In this regard, the company signed a partnership with the Arad City Hall to implement a pilot project for a small public lighting segment.
"ELBA, aims to have a contribution in society′s transition to a sustainable economy and improved quality of life," says Precob-Cretu. "Everything is moving towards an intelligent system that can manage consumption and maintenance. (...) One of the important goals for the future is the direction of consumer education and promotion of advanced lighting solutions with a quality of light closer to natural light, in order to increase efficiency and effectiveness, promoting sustainability through economic and intelligent lighting solutions based on management systems through enhanced ergonomics."
Asked about the main challenges and the highly-emphasised problem of the workforce, Precob-Cretu confesses that the Banat region has been an Eldorado for the past decade, especially for the IT and Automotive sector, but due to the lack of human resources these sectors will see limited growth in the following years. However, in his opinion there is an important potential for other sectors like tourism, cultural activities and business with a high degree of automation.
Nevertheless, there are three main ways to combat the lack of the workforce, he says: early education based on pragmatism and real connection to the market's current and future needs; lower taxation on human resources and tax facilities especially for hiring R&D specialists (such as IT personnel) which could bring people back from the Diaspora; the development of the transport infrastructures, which currently has a negative impact on personnel mobility and merchandise transportation.
"Currently, employers bring to Timisoara human resources from 20-30 km away at their own expense, but the point is that they could bring the workforce from 50-70 km away if the transport infrastructure were better," he says. "Furthermore, people could also relocate, but the cost of living is too high. Unfortunately, there is no support from the Government or from the local administration in this regard. For instance, they could make through different partnerships accommodation areas for them that could help them reduce costs," he concludes. ELBA is a privately owned company, with almost 100 years of tradition in lighting technology and counts more than 1,000 employees. The company was founded in Timisoara.
Leman Industrie Romania plans to reach 18 million Euro turnover by 2018
Tier 2 automotive supplier Leman Industrie Romania, present in Timisoara since 2005 and providing subassemblies and components for various automotive functions, has seen business growths of 10 to 20 per cent in past years and plans to keep the same pace until 2018. Counting 260 people in its production facility, the company posted 12 million Euro in revenues last year and intends to reach 18 million Euro and 335 employees by 2018, according to Gelu Mateescu, general manager of Leman Industrie Romania. The main factors that are sustaining the rise of the company include a different management strategy, new projects and new clients, he says.
"In the eyes of clients and investors, Romania has shifted from a low-cost country to a best-cost country," Mateescu tells The Diplomat - Bucharest. "In Timisoara, the business environment is pretty strong, stable and qualitative. We, as a company, are increasing year on year and, according to our plan established in 2014, we want to grow by 20 per cent until 2018, to reach 18 million Euro in revenues. The Kaizen management system, designed to increase our productivity and the trust of our clients, has managed to help us evolve. Furthermore, the first months of this year have maintained the same growth pace, so by the end of the year we will be in line with our predictions."
Mateescu confesses that after 2018 the business of the company will be limited by both site space, which currently has 8,000 sqm, and by the lack of human resources. Thus, a new strategy will have to be implemented to either include a new plant development in Romania, or an expansion of the existing unit in Timisoara. "We haven't decided yet what to do," he says. "But we are thinking of accessing European funds and based on the available programmes we will make a decision. Maybe it's more convenient to go in other regions of Romania or maybe not. We will see."
Around 80 per cent of the business of the company is represented by the automotive industry, counting clients such as Hella, Continental, TRW Automotive, while the rest comes from sport (Decathlon, Salomon) and electricity (Legrand, Schneider Electric). 37 per cent of the production of Leman Industrie Romania goes to the local market, while the rest goes to export in Europe (Germany, Hungary, France, Czech Republic), Brazil, Mexico, USA and South Africa.
In terms of the group, Leman is present in Romania, France, Tunisia, China and Morocco with a production unit in each location. In 2017, the group plans to open another factory in Mexico, an investment which will require between two and five million Euro, says the GM. In terms of turnover, Leman Industrie posted 42 million Euro revenues last year and counts 800 employees. By 2018, according to the business plan initiated by Mateescu, the group plans to reach 55 million Euro and more than 1,000 people.
Bosch Service Solutions Timisoara to report positive development in 2015
For Bosch Service Solutions Timisoara, present in Romania since 2007, 2015 was a year of growth due to the development of existing projects and acquisition of clients and new complex projects. Its Timisoara location provides business process outsourcing (BPO) in 19 languages for clients that operate in various sectors, mainly in manufacturing and healthcare. In December last year, the service centre in Timisoara opened a new business centre that offers services in finance and accounting. In 2015, Bosch Global Service Solutions handled over 120 million transactions with customers of over 1,000 companies in 30 countries.
"Bosch Service Solutions in Romania has developed very well in recent years, with current and new services as well as the collaboration with new customers," Raluca Romanu, general manager of Bosch Service Solutions Timisoara, tells The Diplomat - Bucharest. "The company continues to focus on international customer projects, either in the business support environment or on technical support. This enables our location in Romania to create a competitive advantage and benefit more from its associates' skills in creating new partnerships with our customers. We are excited about the growth we are experiencing and this move represents a commitment to continue to build on the positive trend. In 2016, we plan to significantly increase the number of employees."
Romanu goes on to add that the West Region offers many opportunities to investors as it has a fast growing economy, above the national growth average, ranking second after the capital region. In addition, the region registers a skilled workforce, has the advantage of proximity to Western markets and offers multilingualism for a large part of the population, she says. Nevertheless, there are also several challenges and the most acute - by far - is the workforce shortage. And this comes in the context in which the company had 570 employees last year and plans to grow the team by 20 per cent this year.
"The deficit of valuable candidate sources is the biggest challenge we face," she says. "There are some positions for which the market is struggling to be more competitive and more attractive. In our perspective, this is even more challenging as many investors have a German orientation and thus the pressure is very high on the German-speaking workforce. The level required is very high. We, for instance, are looking for C1 level, but, the market shrinks increasingly more in this area."
Nevertheless, Romanu adds that partnerships with the academic environment could represent a part of the solution to combat this issue. Taking the example of the Masters programme which ABSL (the Association of Business Service Leaders in Romania) is implementing within the Bucharest University of Economic Studies (ASE), with a curriculum oriented towards this industry, Romanu maintains that the model could be replicated in Timisoara. "Current efforts of aligning with market demands should continue and bring more focus on foreign languages, digital competences, technical education and innovation," she says. "We are interested in developing such a master programme in Timisoara also. We are even in discussions with the academic environment on this topic."
Bosch Service Solutions Timisoara is part of leading global supplier of technology and services Bosch, which is present in Romania for more than 20 years. The group ended the fiscal year 2015 with a turnover of 1.2 billion RON (272 million Euro) in consolidated sales in Romania. The number of employees was around 3,200 at the end of last year in its four entities, an increase of over 30 per cent compared to last year.
Zoppas: Investors are forced to implement real strategies to find workforce
Zoppas Industries Romania, which operates since 1997 on the local market in the production of electrical resistors for household and industrial appliances, has grown year-on-year, registering in 2015 over 3,000 employees. As the company estimates increases in terms of production this year, the number of people working in Zoppas needs to follow the same trend. However, this is a major challenge for the investor, as Timis county records the lowest unemployment rate in the country, according to Carmen Rusmir, country manager at Zoppas Industries Romania.
"Production [of the factory] has always been on an upward trend, whether we talk about organic growth or acquisitions," Rusmir tells The Diplomat - Bucharest. "Over time we have come to produce under one roof all our technologies, from simple household applications to specialized industrial applications. We are proud that heating elements for satellites are now part of our portfolio. However, the expected 2016 production increases in the factory require a new increase in the number of our employees and this represents a challenge for the labour market in Timis. It is difficult to find the proper labour force."
As a possible solution in combating this problem, Zoppas tried to attract a workforce from Serbia, but the intention encountered legislative obstacles and the company gave up. Later, however, it rethought its strategy and concluded that it is more convenient to open a direct production line there. "Investors are forced to implement real strategies," says Rusmir. "We have tried to attract a workforce from Serbia, but faced legal barriers. Although it is a European country, geographically close to Romania, unfortunately, the country is outside the community and, in terms of employment, it is treated as an African country. The preparation of documentation for a simple employee is difficult and extremely expensive. Therefore, we decided to invest in Serbia and open a production unit that initially will have 150 workers."
However, Romania′s western region also has advantages, attracting over time many investors. The existence of the border crossing points with Hungary and Serbia, the existence of airports in each county of the region and the presence of industrial sites were the main advantages that have made the area more attractive than others, says Rusmir. "We have development potential and the prerequisites for a long-term development, but we still have work to do until reaching the level of the Western European markets," she says. "Although we have a more developed infrastructure than other cities, we yet lack a ring road. Another aspect that could be improved is the availability of airline flights: the number of international flights and the direct connections with the EU are not tailored to the needs of the area."
According to the country manager, the turnover of the company increased considerably in 2015 due to its transition to a new business model. Zoppas takes over more and more processes from headquarters and has endeavoured to become more than just a provider of electrical resistors, wanting to work with its clients to provide them with functional subassemblies. In addition, Zoppas wants to continue to invest in processes and products, and by the end of 2016 the upward trend will continue, says Rusmir.
Mondo Style plans to see 50 per cent rise in business this year
Mondo Style, one of the most important manufacturers of windows and doors from PVC and aluminium in Timis county, plans to increase both its turnover and production capacity by 50 per cent this year, to reach revenues of around six million Euro and a production capacity of 150 windows per day, following an investment of 400,000 Euro in technology, according to Iulian Pircea, the technical director of the company. Furthermore, the growth seems to stick to the plan as in Q1 Mondo Style saw a 40 per cent increase in terms of sales in Italy, the main export market of the company.
"Last year, we had a small increase and we registered around four million Euro revenues," Pircea tells The Diplomat - Bucharest. "This year, however, we expect a double-digit growth as we have started a new investment in two new machines: a welding machine and a processing centre that will help us increase our productivity and windows' quality. The investment started last year and now [late April] we are at the point where we need to assemble them. After installing, the investment will allow us to increase our current production capacity of 100 windows per day by 50 per cent. And I hope that the revenues will see the same growth if we manage to go at full capacity. Fortunately, we have noticed an unexpected growth in Italy of 40 per cent due to a revival of its economy that encourages us in our predictions."
Around 20 per cent of Mondo Style's production capacity goes on the local market, meaning the west region and Bucharest, while 80 per cent goes to export. Italy counts up to 70 per cent of the exports, where the company has partnerships with ten agents and between 130-150 clients, followed by Austria, Germany and Switzerland. According to Pircea, the Romanian market is slightly starting to recover and to request more quality products, but it is still not a priority for the company. Thus, Mondo Style prefers to consolidate its position in the export markets and even to penetrate France in the future.
"The main market in which we activate is Italy, which we opened in 2009," says Pircea. "Until 2008, we had been quite involved in the local market. We had a lot of projects in the western region, especially in Timisoara, and we worked at full capacity for the domestic economic market. However, the crisis came and the demand started to decrease. In two years, it even halved. We had to look for alternatives to maintain our business and so we had to turn to export. The external market saved us and we slowly started to adapt to the new demands. For the coming years, we see France as our next possible target."
Mondo Style is present since 1997 in Romania, but its activity started one year earlier through another firm. The company has 100 employees and activates on a site of 15,000 sqm, together with Mondo Plast, importer and distributor of telecommunication equipment, part of the same group.
Dunca Expeditii: Companies need to pay salaries by at least 20 per cent higher to combat workforce shortage
The future of the Romanian business environment will depend on the ability of firms to pay salaries by 20-30 per cent higher, according to Romeo Dunca, the general manager of Dunca Expeditii, the largest freight transporter in Timis county and one of the most important in the country. In order to cope with the current situation in terms of lack of human resources in the market, business players need to find solutions to either attract back people that have left the country or keep those that are about to leave, he says. Thus, wages must compensate expenses, which are constantly growing along with the needs.
"The explosion of investments that could stand to occur is stalled by the lack of workforce," Dunca tells The Diplomat - Bucharest. "This is a big problem that has become acute in recent years. Many foreign companies have come here [Timisoara] because of the cheap labour force, but the wave has stopped as the workforce has migrated. There should be a substantial pay leap so some of those who left will return. There is no other solution. The business environment will depend on the ability of firms to pay salaries by 20-30 per cent higher. Without 200-300 Euro in addition to salary, the business community cannot relax. Not finding proper people could become a stress and firms could not develop well. And this scenario is not available only in Timisoara and in transport, but across Romania and across all fields of activity."
With 600 employees, Dunca confesses that he prefers not to grow in terms of number of people, but "to focus on the existing ones and keeping them satisfied." Around 70 per cent of Dunca Expeditii's transport business is international and the company has an overall fleet of 500 tractor heads with semitrailers. By March next year, the company plans to buy another 100 tractor heads and 130 semitrailers, an investment of ten million Euro. Last year, the group posted a turnover of 37.8 million Euro, representing a ten per cent decrease, while this year it plans to recover and reach around 40 million Euro. In terms of profit, the company plans to register more than two million Euro, a similar amount to the 2014 figure.
"The logistics segment is going in the right direction as consumption is growing," says Dunca. "The transport industry sees also a positive development, as Romania exports and imports quite a lot. Compared to Q1 of 2015, the first months of this year turned out to be profitable. In terms of figures, the growths are not spectacular - by two to three percentage points - but for us it is really great as transport and fuel prices have dropped by more than ten per cent and 25 per cent respectively. By the end of 2016, we will grow by four to five per cent," he concludes. Dunca Expeditii was founded in 1994 and owns also a fully-rented logistics park of 34,000 sqm. The transport company has clients active in fields such as automotive, energy, agriculture and FMCG.
Smithfield underscores sustainability in doing business
The Western region of Romania, locally named the Banat region, shows an economic effervescence, with a relevant contribution to the national economy, through its highly-skilled workforce and an infrastructure that has attracted and still attracts investors. According to rankings made in 2014 by a publication in economics and quoted by Smithfield Representatives in Romania, Timisoara is the second most developed city economically speaking in the country, after Bucharest, with the highest regional GDP per capita, but also due to the large number of direct investments in Romania. Another advantage to consider is that Timis county is directly linked to Western Europe and the facilities offered by this region in Europe.
Banat region has always been strongly developed in the agriculture sector. Besides the former hog-growing facility that operated here in past years - the largest pork meat producer in the region - Banat has been, traditionally, a significant player in zootechnics and farming through its specialists educated at the local specialized universities. Plus, the region provides large agricultural fields, fit for growing efficient crops and farming businesses, also benefitting from the geographical proximity to Western Europe and from its cosmopolitan ethnical features. All these have been arguments to sustain the development of Smithfield business in this region.
Romania is already playing in a global market where the domestic influences and evolutions emerge on a competitive market. For Smithfield, according to Bogdan Mihail, president of Smithfield Romania Group, "it is obvious that the local market gained new features, especially adjusting the business to the final consumer asking for innovative products. In the same time, the modern consumer demands to be provided with the possibility to choose from the overall product offer and opt for those products that have been created in a sustainable manner. Furthermore, the consumer is now driven by information, acting according to his beliefs and making his own choices. The quality of the product and the competitive aspects of the price are essential for his choice, but the modern consumer also pays attention to the sustainably that has to be proven by the companies all along the production chain, ′from farm to fork′. This aspect starts to represent one of the main differentiators on the agro-food market."
According to the Smithfield's manager, the company plans to continue in 2016 the consolidation for the semi-processed segment and to translate into their production plans the demands of clients. "On the long term, our presence represented by Romanian products exported on the European and Asian markets will create the suitable premises to promote a sustainable agriculture, farming and food processing," Mihail states.
In 2015, the company recorded a growth of five per cent for pork meat production, translated in various products, even as the overall prices for these kinds of products have dropped in EU and Romania following the global trend. They plan to be able to maintain this evolution in 2016, within a steadier global environment. "Also in 2015, we started to implement the first development stage of growing the number of hogs in our farms. We successfully implemented a series of new investments in new technologies that are estimated to grow by ten per cent the number of hogs registered by our division, Smithfield Ferme," Mihail adds.
The company created over 2000 direct workplaces within the group, distributed in its processing facility, farms and combined feeding products. The company recruited employees mostly from Timis and Arad, so that over 80 per cent of employees came from these regions.
Interpart - Entrepreneurial roots with international spreading
In 2001, two entrepreneurs originated in Timis, Florentin Banu and Daniel Banu, established a real estate asset management company, Banuinvest, meant to administer and capitalize on the properties of former successful businesses, Artima and Joe. In 2004, Banuinvest together with the Investment Fund SEAF - an American company specialised in investments on markets that need capital - founded Interpart Production, a plant specialised in the technology of moulding injection, painting and plastic decoration, as well as the assembling into sub-assemblies. The company activity started in the autumn of that year, in a contract signed with a German manufacturer of ecological vacuum cleaners, Interpart assuring the assembling of the sub-assemblies and the manual painting of the pieces. At the beginning of the following year, another project was started, the decoration of gas cooker buttons for an important company of home appliances in Germany. In the same year, Florentin Banu was the main shareholder at KRP Engineering company, located in Germany, a firm skilled in mould construction, development and projection. And another contract followed, for production and decoration of a component in the interior of a well-known car model from Sweden.
As the company representatives states, the first year of activity was thus over, a year in which the base and the foundation of the company and its team were set, with whom it developed further. Next year, another department was founded, the Tool Workshop, equipped with brand new devices, machines and equipments, a total investment of more than 1.5 million Euro. With this new investment, Interpart could offer its clients a complete cycle of production, from product conception, mould construction for injection, plastic injection, product decoration by painting or stamp-printing, up to assembling. The investments followed, until they exceeded the amount of five million Euro invested in the tool workshop, the capacity of which increased gradually up to 40-50 new tools per year in 2012, but also in the injection moulding department, through successive purchases of injection machines, from 50 tonnes up to 300 tonnes, clamping force, totalizing 17 injection moulding machines in 2014 and having planned other investments in plastic injection moulding machines and industrial robots for their service, three to four machines every year until reaching a total of 30 - 40 plastic injection moulding machines, with clamping forces in the range of 50 to 600 - 800 tonnes, until the end of 2017.
In this direction, Interpart Production made the first steps in 2012 for realizing their previously-mentioned goals, through the relocation of the production and headquarters of the company, from the hall in Dumbravita, which had a surface of about 1,800 square meters, to the new location from Utvin, a brand new production hall with a total surface of around 6,000 square meters, including the offices. This relocation allowed Interpart to increase its turnover by more than 100 per cent in 2013, to 5.2 million Euro, in report with a mean value of around 2.45 million Euro, a yearly turnover realized in the past years (2007 - 2011), summing, together with the other companies from the group Banuinvest - Interpart Production's sister company from Germany, KRP Engineering - a total turnover of almost 6.5 million Euro in 2013, and budgeting, based on the received customers yearly forecasts and new customers developing plan, a yearly turnover of almost 6.2 million Euro in 2014, 7.4 million in 2015 and 9.3 million in 2016. The company numbered 150 employees in 2015 and estimates 170 employees in 2016. The general growth pace is estimated at 15 to 20 per cent yearly, according to Florentin Banu, the Timis-based entrepreneur.
He thinks that Western Romania′s Banat region, already showing a dynamic evolution, will continue to grow in the following years, at a faster pace compared to other regions of the country. "The services and activities delivering added value will benefit from the western region. The B2B businesses are expected to grow and the multinational companies are expected to create a large amount of workplaces. In this context, the residential market is also estimated to grow, thanks to the migration of people from low income areas such as Hunedoara, or the southern part of Romania such as Oltenia. On the other hand, the neighbouring areas in Timis are expected to generate a generous room for business development, such as Girocul, Giarmata or Mosnita."
According to Banu, the Romanian market delivers an interesting quantitative advantage in terms of workforce but still poor in terms of local entrepreneurship which results in a large benefit for foreign investors. "Still being the cheapest market after Bulgaria, Romania is attractive for foreign investments but the local technical skills on offer is very poor, which is a major downside. Also, the lack of predictability in regulations is a major minus which triggers a general disbelief and lack of confidence in the local environment. However, doing the math, some investors are willing to make compromises due to the cheap labour costs, one of the main factors for their profits obtained locally."
The business view in the perspective of a lawyer - Hategan Attorneys
Ioana Hategan, managing partner of Hategan Attorneys, considers that "Romania has always had a certain uniqueness in the spectre of CEE, maintaining its position of a country where low cost and high qualifications combine in a peculiar way, making development in all industrial areas possible. We have managed to attract FDI mainly because of this combination. For the time being, these advantages seem to be maintained. If we are able to balance the current production advantage with innovation on technology and services, we will have a chance of remaining competitive as a country on the medium term also."
According to Hategan, the degree of transparency in Romania has grown for the past few years, but predictability less so. "We still have a regulatory system which cannot ensure sustainability. We have seen it with the boom and the clinical death of the renewable energy sector and we see it with the fiscal regulation on an almost yearly basis. However, as a member of the European Union we are compelled to apply European regulation and policies, which also impacts the business environment, thus ensuring a certain degree of predictability. More can be achieved in regard to (not the image of Romania) but the objective economic benefits in this environment. Most companies considering Romania for FDI or newcomers deciding to invest here know very little about Romania or are still very reluctant about it. From our experience the western region has been perceived as a hub for Greenfield investments for about 12 years. However, most of them are rather surprised when they arrive here for the first time. As exclusive members of Alfa International, a global legal network represented in about 150 countries around the world, we see at international conferences how little is known about Romania, and how little of its advantages and potential is actually considered, when looking on the global map for new investment regions. For this reason, articulated strategies for the purpose of spreading objective actual information on Romania would bring significant results," Hategan states.
Recently, Hategan Attorneys has expanded its international collaboration through a partnership with the German professional service firm, Krieger (Auditors, Tax Advisors, Attorneys) located in Frankfurt am Main, Berlin and Heidelberg. Through this, Hategan Attorneys joined the 13 other international cooperation partners of Krieger, who reside all over Europe in countries such as Italy, Spain, UK, Portugal and the Netherlands, but also on other continents, such as U.S.A, Hong Kong, Singapore and Thailand. Hategan Attorneys is the only cooperation partner of Krieger in Eastern Europe. This new collaboration meets the needs of the German companies planning to expand into Eastern Europe, but equally meets the requirements of the market in this region where a growing number of international companies are operating. Ioana Hategan, founding member of Hategan Attorneys, says: "This collaboration with the German consultancy firm, Krieger is very welcome, given that more than 80 per cent of our customers are international companies, mostly from German-speaking countries, which either plan to invest or have already been doing business in Romania. Therefore, the partnership Krieger-Hategan will provide a reliable bridge for transnational companies in Europe."
IHM Total Consult - Following the mobility trend
With over ten years' experience in the Romanian labour market, IHM Total Consult, established in Timisoara with 100 per cent Romanian capital, offers a range of HR services such as temporary work, recruitment and selection, administration and payroll, among others. Horia Bugarin, managing partner at the company, says that the company is represented by "a young and experienced team. I believe what differentiates us is that in time we have managed to create more than a business relationship, we've created a relationship based on trust, which has turned into a long term partnership. We wish to be involved in our partners' activity, offering them not only services, but also solutions." According to Horia Bugarin, Timisoara delivers a significantly lower unemployment rate compared to other big cities in Romania, however, the latest trends show that, on the labour market, the rapport between competencies and performances is quite unbalanced. The manager explains that, from the company's experience, the young generation is focused on location and home office benefits, tends to work remotely, and a very important fact is that they tend to ask more than they can offer, due to their low experience.
In spite of a large availability and offer of workplaces, one of the main challenges for recruitment companies is the necessity of relocation: "I noticed a discrepancy in the distribution of the workforce by geographic region. The western region faces a shortage in the workforce, so relocations are strongly needed, while other regions of Romania, such as Southern or Eastern regions, the rapport between job offer and demand is inversed. There is also a greater mobility of labour, and large companies are turning towards the development of new projects that increase retention of staff. In the context of the comparable remuneration packages, the other work benefits and the company reputation are a plus in the eyes of the people searching for a job," Bugarin states. The large demand for temporary work comes from companies operating in automotive, IT&C, electronics and food. In this context, the hardest to be found are the specialists in engineering and informatics, such as software developers.
Which are the most common requirements of the companies looking for temporary work candidates? Bugarin says the employers are looking for technical skills, with a strong IT performance and knowledge, foreign language, proactivity, seriousness, and an ability to learn specific risk management skills. The candidates, by an impressive 75 per cent, would like to eventually be hired by their temporary employer. Romania is still young in terms of the temporary jobs market but since the large companies are creating room for development in this sector, the local market would also have to adjust to the newest requirements. This means that even if Romania doesn't have a tradition of temporary work, the workforce mobility and the mindset of modern employers will follow the global trend.
Also following the evolution pace of the industry, Bugarin states that, for 2016 and 2017, the company, which is the sole Romanian company in the top five recruitment companies ranking locally, will expand its services in Romania, by opening an office at Bucharest.
Medici's - Opening doors to modern medical practice
It is a common practice of large companies and lately of even the smaller ones to include medical insurance in the packet of benefits offered to their employees. This is the focus market of Medici's Clinics, a family business from Timisoara. With more than 18 years on the medical market, Medici's business is now known through its three operational arms - the medical integrated services designated for the labour market, being the largest such operator outside Bucharest and covering the entire Transylvania region, Medici's Clinics - designated for private medical packages - and Laborix, the clinical laboratory services.
According to MD Adrian Badescu, associate at Medici's (one of the very first private investments in Timisoara), "the Medici's business is the largest occupational medical services provider outside Bucharest, managing medical services for more than 500 companies and institutions." According to company data, Medici's manages 50,000 constant corporate medical subscriptions and 20,000 temporary corporate subscriptions and delivers medical services included in the packages of almost each insurance company in Romania and even for some operating abroad. As Dr. Badescu states, Medici's was a pioneer in Romania, as the first centre to create the concept of labour medicine and it was the first centre for occupational medicine in Romania to have implemented the quality management ISO 9001:2000 standard. Medici's also innovated by being the first centre to obtain the certification for First Aid training, in line with the European Red Cross procedures and the first to implement a medical franchising system in Romania.
But in Timisoara, the company's flagship is represented by Medici's Xclussive, an atypical clinic within the overall scene of medical services clinics in Romania where the medical equipment and staff emerge in a space that rather looks like an art gallery in a home setting. Dr. Badescu stated that the Xclussive clinic was meant to offer the patients in Timisoara a cosier and refined space where they can be offered medical services at the highest standards. It is a premium clinic but this is not a constraint, since Timisoara doesn't lack premium companies and customers. "There are many premium companies in Timisoara which is a good sign, because there are fewer and fewer companies to look for a cheap workforce and pay minimum wage. Now, the companies focus on a large package of benefits for their employees and the medical services are only part of these benefits."
Banat Car - Driven by education
The first quarter of 2016 for Banat Car, the BMW dealer in Timisoara, counted business which generated a 46 per cent increase in sales volume compared to the same period of last year, according to Werner Wolff, the executive director of the car dealer. The operational leasing generated 90 per cent of the business and, as Wolff says, a premium car is not expensive by definition, considering all the benefits comprised within such a product. The indirect marketing and BTL share is consistent, Wolff being a creative innovator in this sector, looking for any opportunity that Timisoara is providing. As he says, he feeds on marketing ideas from all over, people he meets, places he sees but the main strategy in growing the business for which he is responsible is to "go towards educated classes". Wolff is part of BMW for 21 years, with eight years spent in Germany and 13 years within Automobile Bavaria Group in Romania, the group controlling the largest BMW dealership network in central and South-Eastern Europe. Since 2012, Wolff is executive director of Banat Car Timisoara.
The BMW centre in Timisoara opened in 2005, and the Banat Car dealer also controls Bavaria Cars Arad which now delivers showroom and service operations. Inheriting a German mindset, Wolff is very committed to promote the dual education system that is strong in Germany and that is increasingly demanded and also needed now in Romania. That is why, in Wolff's perspective, such an education is one of the pillars of economic growth.
Pasmatex, stretching to market essentials
Pasmatex Timisoara is a company with a long tradition in trimmings and narrow fabrics, with 100 per cent Romanian private capital. The company produces ribbons, tapes, woven and knitted elastics, printed articles, elastic and rigid webbing, woven and printed labels, curtain tapes, and hook and loop fasteners. This is how the description sounds on the company website and the future now looks brighter for the company, but in the past years things got pretty serious, states Cosmin Grapini, president of Pasmatex SA. In 2012, the company had already been producing in lohn (exclusive raw material supply) for the Austrian company Triumph International for 15 years when Triumph ceased the collaboration with the Romanian producer. This resulted in letting go almost 100 employees from the overall 400 who worked in Pasmatex at that time.
After several years of prolonged crisis, Pasmatex started to recover and, according to Cosmin Grapini, 2015 was an even better year compared to 2014. "Paradoxically, we can say that the crisis years were the best years. We learned valuable lessons of adjusting to the market. Now, we operate on a difficult market such as Romania's and, as we produce for textile industries, we position ourselves somewhere at the middle of the technological chain. The lohn system has also transformed or migrated to cheaper areas and the orders come for more tailored or technical products and in smaller volumes," Grapini states. "Also, Timisoara is a little bit more expensive as workforce costs and the fabrics industry is not really generous in terms of salaries. We survive because we have adjusted and we focus more on technical products," Cosmin Grapini adds.
The 35-year-old manager is also partner within McFink, a consultancy company delivering B2B services in tax advising, business counselling, accounting and legal advice and according to his sayings, is very keen in promoting professional business and modern best practices together with his peers in Timisoara. In business, Grapini strongly believes and sustains change through correct positioning and attitude and of course, creativity.
Linde Gaz Romania - Heavy business with light-as-air products
Linde Gaz Romania is part of the Linde Group, a world leading supplier of industrial, process and speciality gases and is one of the most profitable engineering companies. Linde products and services can be found in nearly every industry, in more than 100 countries, with over 60 000 employees all over the world. A success story that began with the separation of air.
The company entered the Romanian gas market in 1996 by forming a joint venture with UMT. In 1998, Linde took over 100 per cent of the shares, becoming sole partner. During its first five years of development in Romania, Linde built the filling station in Timisoara (1997), has refurbished the air separation plants in Timisoara, Brazi and Cluj, merged with its competitor AGA (2000), at the same time creating a sales partner network in every important Romanian city. Starting in the year 2000, Linde diversified its production sites by building acetylene plants in Timisoara and Galati, and a hydrogen filling station in Ramnicu Valcea.
With the massive investment for the new air separation plant in Ramnicu Valcea in 2003, Linde Gaz Romania has rearranged its production facilities by locating them strategically near the important customers. Some of the old low performance plants were closed, making way for new ones, which were meant to improve the production and distribution activity. 2008 saw the new air separation plant in Otelu Rosu. This way, the national coverage ensures prompt deliveries to the over 10,000 customers, in all their locations and in any volume necessary.
Considering the magnitude of the business, Linde decided to build in 2003 an office building in Bucharest. A few years later the new headquarters in Timisoara had been finalized. This way, the team of almost 500 experts can enjoy an ergonomic and modern working space, where it can permanently improve all the technical solutions for the customers. Another important step in the development of the company took place in 2008, when the onsite delivery contract with Arcelor Mittal Galati was signed, and with it the new investment project for building the air separation plant has been initiated.
Complementing the activities of production and distribution of industrial gases and related equipment, Linde Gaz Romania acquired company Oxigen Plus in 2012, diversifying the healthcare solutions to patients with respiratory problems.
According to Ciprian Islai, managing director and head of sales and marketing of Linde's subcluster in Romania, Bulgaria and Serbia (also with the company for 20 years), another big accomplishment is the completion of hydrogen plant at Brazi that serves the OMV Petrom refinery in 2014.
"Linde now has 486 employees and a growth increase of ten per cent is expected especially coming from the insourcing area, which now encompasses around 100 employees," Islai tells The Diplomat - Bucharest. "The gases and gas technologies from Linde Gaz Romania are crucial to just about every process step in industry, commerce, science and research: metallurgy, chemistry, manufacturing, automotive, food and beverages, agriculture, freezing, healthcare, laboratories and research facilities. Given the vast application spectrum, the needs of industrial gas users vary dramatically in terms of volume, purity, composition and delivery modes," he adds.
The company's product portfolio extends far beyond gas molecules, however. "Linde Gaz Romania back up its extensive gas offering with complementary equipment, materials and hardware supporting everything from welding to food chilling to suit the needs of every business from the sole trader to the large enterprise - scaling from low-volume cylinders through high-capacity tanks to