MOVING WITH THE TIMES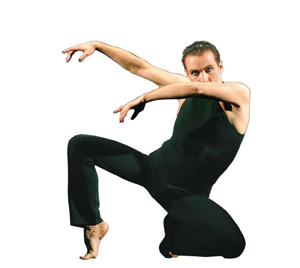 Taking easy steps has never been the desired route for contemporary dancer and choreographer Razvan Mazilu.
Despite praise in Moscow, Athens, Paris and London, being presented awards by Jacques Chirac's wife and the fact that Romanian born dancers have dazzled crowds abroad, Mazilu has set up his stage in Bucharest.
And he is not about to leave.
"You can make high quality art anywhere you are. If you have valuable ideas, if you have a vision and if you fight for it," the 31 year-old dancer says.
"Leaving the country is not a solution – this will not make an artist more valuable or more original. But I always choose the difficult options anyway. I'd like to think that I am one of the artists who are writing the history of the art of dance in Romania as we speak. At least a little bit of it."
As a lead, Mazilu put on the first ever one-man show by a Romanian dancer, 'Playing Shakespeare', where he embodied in dance Richard III, Hamlet, Falstaff and Othello, while his current show is a theatre-and-dance version of Oscar Wilde's 'The Picture of Dorian Gray' at Teatrul Odeon. Throughout the performance, Mazilu remains silent, communicating through movement the descent of the Faustian antihero from eternal youth to damnation.
"Nothing seems to me more natural and more beautiful than turning words into gestures, into moves," he says. "I've wanted to do this character for a long time, I felt it was a great opportunity for an artist – his combination of ugliness and beauty – all intrigued me and inspired me."
Now he is taking on Berlioz.
'Fantastica' at the Bucharest National Opera House will be a contemporary ballet, to music by the French composer, charting the conflicts between the public and private lives of an artist, with Mazilu in the lead.
Turn-of-the-century Paris inspires the dancer. The period of art for art's sake, cabaret, absinthe, Diaghilev's Ballet Russes, where everything was art and everything was nouveau, even soap packaging and signs for the Metro.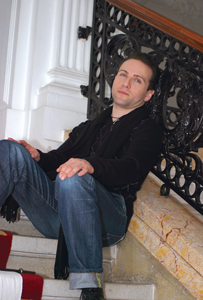 "I always follow my belief that barriers need to be broken," he says. "I like to innovate, to find new artistic expressions, not because I want to shock people but because I do believe in art's capacity to always re-invent itself."
Contemporary dance in Romania lacks a precedent. In the 1960s and 1970s state-sponsored classical ballet in Bucharest was much acclaimed, while the authorities saw contemporary dance as too decadent. Censorship was also no help. However, with the end of Communism, both ballet styles fight for survival.
Mazilu puts hope in a new National Dance Centre which aims to showcase contemporary works.
"It is possible to stage dance shows in Romania," he says, "because what matters most is a strong idea and the passion that makes it come to life."
But, without sponsorship, theatre in a free market economy is vulnerable to closure.
"I believe there is money in Romania that can be directed towards art," adds Mazilu. "What is maybe lacking is the interest and belief that it is worth investing this money into art, that genuine art is or can be a profitable investment."
Michael Bird
'Fantastica', a spectacle based on
Berlioz's 'Symphonie Fantastique' with
Razvan Mazilu and prima ballerina
Corina Dumitrescu opens on 17 and 18
March 2006 at the Bucharest National
Opera, 70-72 Blvd Mihai Kogalniceanu
---
STATE SECRET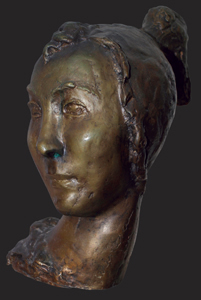 Dodging cars parked on the pavement and evidence of recent dog-walks on the narrow and crowded Strada Maria Rosetti, it is easy to pass the 'Vasile Grigore' Art Museum without bothering to acknowledge its existence.
The dusty but intriguing facade hides spacious and whitewashed rooms where one can find something Bucharest's residents seem to have forgotten about: fine taste, simple elegance and serenity.
A recent addition to the state's collection of small galleries, this museum opened in 2004, when artist Vasile Grigore donated to his country this remarkable collection of Romanian inter-bellum and modern paintings, Romanian folk art, European and Far- Eastern decorative art works, pieces of furniture and antique kitchenware.
More than 600 pieces of diverse and surprising beauty have been moved from the artist's apartment and work studio to this delightful residence.
The works are displayed over two floors and five exhibition rooms, though this term sounds somewhat inappropriate.
They are too intimate and pleasant.
One does not find in 'exhibition' spaces classical music in the background and friendly and helpful staff who know the works and their history, as one can here.
Entering the first wide hall, it already feels at home between the paintings of Ciucurencu, Pallady and Corneliu Baba, as well as Irimescu's sculptures.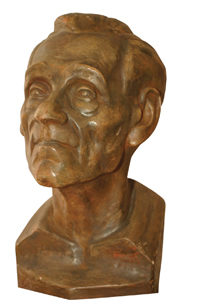 Nearby, there are Japanese vases, Russian plates, Turkish brass, Biedermeier, Meissen, Jugendstil and art nouveau teapots and trays on Louis XV furniture.
Make sure your feet beware of the two carpets that are also part of the exhibition. If you are from Oltenia, they may have been made by your grandmothers' great-great-greatgrandmother.
The walls of the staircase are also covered with works of art. On this upper, superior floor are two big surprises: a room for Romanian folk art room on one side and Japanese prints on the either. Imagine the impact of a looking at a geisha straight after a naivist Madonna icon on glass.
Shall I be excommunicated if I find a resemblance in the beauty and fragility in both?
'Vasile Grigore' does not give the impression of being a museum and despite the variety of styles and sources of the exhibits, it is far from a tasteless bazaar.
The most irritating things about cliches are that they are often true. Yet the 'Vasile Grigore' Art Museum is one of "Bucharest's best kept secrets" and "an oasis of beauty and tranquility".
Anca Pol
'Vasile Grigore' Art Museum is on 29 Str Maria Rosetti, opened
Tuesday to Sunday, 9:00 to 17:00 hrs