Women in Data Science conference to take place on March 7th
---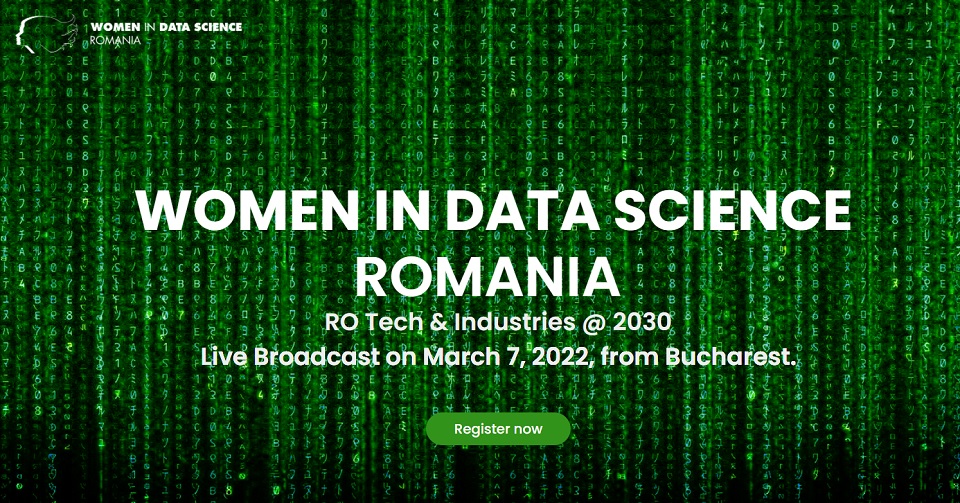 Under the auspices of Stanford University and supported by the US Embassy
Top women specializing in data science are meeting on March 7 at the National Military Circle beginning at 10:30 a.m. for the Women in Data Science (WiDS) conference hosted by Think Thank 360 under the auspices of Stanford University and supported by the US Embassy. to Bucharest.
The event is moderated by Andreea Negru, PhD in economics, president of the Association for the Development of Local Entrepreneurship ADAA.
Women in Data Science, in its second edition, is a unique event in our country, which aims to bring to the public agenda the importance of women's expertise in key areas of future development such as data science and new technologies, with a focus on training and education. with a significant impact on the national labor market.
This year, Think Tank 360 organized for the first time in Romania, the international WiDS Datathon competition, under the auspices of Standford.
The Romanian teams from the academic, private and governmental environment competed, at international level, with teams of professionals with a tradition in the field of data science. This year's theme of the contest referred to climate change and green energy, and the winners of this international contest, as well as the national ranking, will be announced on March 8, 2022.
"With the woman in the spotlight, the project will enhance a major resource of competitiveness in the area of ​​research and development. Women in Data Science's mission is to increase gender diversity in the new professions that are emerging with the adoption of new IT technologies, "said Think Thank 360 President Mariana Ungureanu.
WiDS Romania is an independent event that is organized by Mariana Ungureanu (WiDS Ambassador), president of 360 Think Tank, as part of the annual WiDS Worldwide conference organized by Stanford University and an estimated 150+ locations worldwide, which features outstanding women doing outstanding work in the field of data science.
Originally organized for the first time in 2015 by Stanford University in the US, WiDS is now a Global Conference with 150+ regional events hosted by WiDS Ambassadors from all over the world.
*All genders are invited to attend WiDS events, which feature outstanding women doing outstanding work.*
The Romanian event features more than 40 women data scientists from all sectors: industry, government, academia and civil society, and our sessions are centered around topics such as Smarter Cities, Supply chain management, Public Policies based on data science, e-Health, implementation of Ethics in AI, current EU trends (prevention – the use of a bias AI), How Data Science will Impact The Labour Market and Education, OLAP, Data Mining and Business Intelligence, The importance of Data Privacy related to the usage of AI and big data analytics, how to become a data scientist – advice from practitioners, the science behind data analysis, and much more!
Those who want to watch the event can register for free on the conference website: https://360.org.ro/wids/.
The agenda and (speakers) of the event can be found here: https://360.org.ro/women-in-data-science-romania-2021/second-edition-2022/
---
Trending Now