Telekom Romania preparing for a smooth transition to the 5G network
The local telecom industry has been facing many challenges related to technology costs, regulatory measures and unexpected changes of the fiscal policy in the past few years, according to Miroslav Majoros, CEO of Telekom Romania.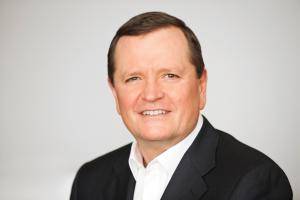 "It hasn't been easy for operators to meet these challenges and stay afloat. We have all had to reconsider and readjust our investment, expansion and innovation plans to be able to overcome difficult times," he told The Diplomat-Bucharest. "The political environment can impact the business environment in many ways, especially through legislative changes. All international companies are aware of this risk and should have a mitigation plan in order to survive political and economic instability and limit loss caused by these factors. Romania has been through several waves of political and economic instability over the years and the strong, solid companies that handled these moments well, are still here and are probably going to be here for a long time. This is valid for all the industries, including the telecom industry."
According to Majoros, 2018 has been a very dynamic year for Telekom and at the same time a very challenging time for many industries and businesses throughout Romania.
"We are, of course, part of the Romanian market and have been experiencing this year both the challenges and the opportunities and I believe that the projects that we have implemented this year have helped us move a step further in our digital transformation approach," he explained. "The last twelve months have added new accomplishments and developments on both B2C and B2B segments. Under #netliberare and #businessliber umbrellas we launched new commercial offers that changed the rules of the market. Customers received them very well and we have outstanding results in sales on both segments. From January to October 2018, the Unlimited offers led to a 33% increase in mobile services sales on the residential segment over the similar period last year. Also, the number of business customers for Freedom portfolio launched under #BUSINESSLIBER promise reached 200.000 in just one year."
In terms of technology accomplishments, Telekom Romania currently covers 99.5 per cent of the urban population and 92.5 per cent of the total population, according to its CEO.
"This year we focused on capitalizing on the opportunities we created in the previous years and consolidating the good results we registered in several key business areas and this approach has triggered positive evolution of our business. In 2017 we implemented many initiatives on the commercial, technology and process areas, in line with our announced strategy, enabling future growth," said Majoros.
He went on to say that one of Telekom's priorities for this year has been simplification as strategic direction enabling sustainable growth of the business on long term.
"The simplification approach is meant to reach all the areas of our organization, from commercial portfolio up to the way we work and relate to our customers," he explained. "We aim to reduce the complexity of our internal processes and of the IT and support systems, as well as simplifying our relationship with our customers. We will continue to transform ourselves as an organization until we reach the necessary operational model to ensure the growth prerequisites and long-term sustainability of the company."
The expansion of both fixed and mobile networks is a priority for Telekom in 2019 as the operator is preparing for a smooth transition to the 5G network, while waiting for the 5G tender announced for the end of 2019.
"Another priority for us in 2019 is to continue the development of Smart City projects and solutions wherever we find partners amongst the local authorities," said Majoros. "Also, Smart Education, through the electronic digital platform, is a priority for us, as we believe the digitization of this segment will have a great impact on the way teachers, parents and kids altogether will interact and experience a modern and attractive way of teaching and learning. In 2018 we have managed, together with our partner, Adservio, to introduce the Electronic Catalogue in 50 per cent of the counties."
For 2019, Telekom Romania will focus on consolidating market position, with a similar level of investment as in the past 2-3 years.
"I am confident that 2019 will be a positive year for Telekom and the results will reflect our efforts to constantly improve our performance on the telecom market and our investment strategy," Majoros concluded.