Green energy obstacle due for lift by mid-year

Romania's green energy future has been blocked by a legal glitch for two years, but could see remedy by mid-2010. Report by Ana Maria Nitoi

Investments worth 100s of million of Euro in Romania's renewable energy sector have been postponed for more than two years due to unstable legislation.

But there are signs that the regulatory framework that investors have been waiting for will be in place by mid-2010.

Unclear laws have prevented banks from funding green energy projects and holding up the sector from development. One of the most attractive markets for wind farms in east Europe in the mid 2000s, Romania has recently bee...

To continue reading this article you have to be registered

---

---

|

Daily Info

Dedeman has 13 new units in sight

DIY Romanian retailer Dedeman announces it plans to build 13 new retail units , with three openings scheduled for this year. Following a partnership with The Romanian Tennis F...

EIB continues to support investment to increase energy efficiency of residential buildings in Bucharest

The European Investment Bank (EIB) is providing 22.47 million Euro, the first tranche of an approved EIB loan for a total amount of 136.5 million Euro, to finance the second p...

Romanian-Chinese trade exchanges reach 1.6 billion dollars in first 5 months of 2014

The total volume of trade exchanges between Romania and China hit 1.6 billion dollars in the first five months of the year, up 26.6 per cent from the similar period of 2013, a...

NIS Petrol will start the exploiting operations of two oil lots in Timis country

The Serbian company NIS Petrol, controlled by the Russian group Gazprom will start in the following period the exploitation works of the oil sources which they have leased in...

Dobrogea delivers the largest wind park- based energy in Central and Eastern Europe

Dobrogea became the largest wind park in Central and Eastern Europe, with hundreds of 2.5 MW wind turbines being spread all over the Constanta County, in Cogealac, Fantele, Pe...
advertising
---
advertising
---
advertising
---
advertising
---
More on Features
Waving the Dutch flag (on Romanian business land)

As the leader in terms of foreign direct investment in Romania for more than ten years, the Netherlands is constantly seeking new opportunities in terms of bilateral cooper...
Advising Romania - Romania's consultancy market then and now

Romanian companies are gearing up to meet EU standards and western levels of competition, and they will always need tailor-made solutions to help them succeed in a changing...
Boran, BSTDB, talks about Romanian agribusiness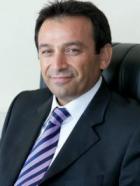 The Black Sea Trade and Development Bank (BSTDB) has provided a total of 52 million Euro to three agribusiness projects in Romania so far. Mustafa Boran, vice president ban...
Romanian Energy Awards 2014: may the best player win

The Diplomat – Bucharest rewarded and celebrated the best performances of the most prominent companies and managers in the local energy sector during the "Romanian Energy...
Business services at full speed. When will the radar catch them?

Cost-efficiency with staff, geographical location, market size and high labour competences make Romania one of the most looked for destinations in terms of the business ser...
Agrifinance: finding soil-utions

Romanian agriculture must be financially supported in order to develop properly and to reclaim its status as the 'breadbasket of Europe'. The aim is high and the road is ha...
Hypermarket, supermarket and cash & carry chains open 1,500 units amid economic turmoil

In the six years since the economic slump began, the Romanian retail market has undergone an extremely difficult and challenging episode, though the decline of consumption ...