Suciu Popa assisted Enel in the acquisition of 13.6 per cent of E-Distributie Muntenia and Enel Energie Muntenia

Suciu Popa assisted Enel Investment Holding B.V. in finalizing the acquisition of 13.6 per cent of the share capital of E-Distributie Muntenia S.A. and Enel Energie Muntenia S.A., which increased Enel's interest in the two companies to 78 per cent.

The acquisition of the additional 13.6 per cent share stake from SAPE SA, for a total consideration of about 400 million Euro, is a consequence of the exercise of a put option in November 2012. With the exercise of the put option, SAPE had asked for a price of about 520 million Euro, amount which was contested by Enel.

After failing to reach an agreement, in 2014 SAPE began arbitration proceeding before the International Chamber of Commerce in Paris, in which it lodged a claim for the above price and about 60 million Euro in interest. In its ruling of February 2017, the Arbitral Tribunal set the purchase price for the equity interests involved in the put option at about 400 million Euro, reducing the amount requested by SAPE by more than 100 million Euro and dismissing the request of interest.

Throughout this transaction, Enel was assisted by a Suciu Popa legal team coordinated by Miruna Suciu and Luminita Popa (managing partners), which also included Dan Ciobanu (partner), Roxana Fercala, Bogdan Ghera and Mihai Caragui.

---

---

|

Daily Info

evoMAG estimates 20 per cent sales growth at new school year start

Online retailer evoMAG announced the launch of the campaign 'Back to School' between August 22- September 3, and estimates a 20 per cent sales growth compared to the previous ...

Vienna Insurance Group posts 221 million Euro profit in the first half of 2017

Vienna Insurance Group reached a profit before taxes of around 221 million Euro (9.6 percent increase) in the first half of 2017, with all figures showing improvement, a press...

Commercial property investments in Romania reached 530 million Euro in the first six months

In H1 2017, the total volume invested in commercial property in Romania reached 530 million Euro, compared to 370 million Euro during H1 2016, a 43 per cent increase, accordin...

AFI Europe Romania posts increasing net operating income in H1 2017

AFI Europe Romania published its H1 2017 financial results, generating a Net Operating Income (NOI) from its income producing assets in Romania of 25 million Euro in H1, repre...

Bonds of Globalworth will start trading on Bucharest Stock Exchange on July 31

Bucharest Stock Exchange (BVB) informs that the bonds of Globalworth will start trading on the main market on July 31, 2017, and are defined by the following: 5,500 bonds, nom...
advertising
---
advertising
---
advertising
---
advertising
---
advertising
---
More on News
Over 19,000 business plans submitted for Start-Up Nation program

Start-Up Nation Government program attracted over 19,000 business plans and a new edition will take place next year, said Ilan Laufer, Minister for the Business Environment...
Sorin Grindeanu hails the support for CVM lifting before 2019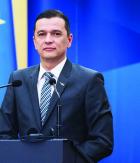 Prime Minister Sorin Grindeanu met at Victoria Palace with the European Commission President Jean-Claude Juncker. The meeting was also attended by the Public Finance Minist...
PM Sorin Grindeanu: 5.7 per cent economic growth - confirmation that the measures taken by the Government are the right

The 5.7 percent economic growth registered in the first quarter of 2017, as compared to the first quarter of 2016, an evolution which exceeds the expectations of analysts a...
President Iohannis to hold political consultation to designate future PM

Parliamentary parties are invited today to the Cotroceni Presidential Palace for consultations with President Klaus Iohannis over the designation of the future prime minist...
New law on ports administration would be very damaging for Romanian state budget, Fondul Proprietatea says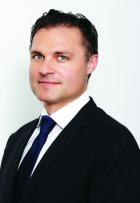 Fondul Proprietatea is concerned by the renewed steps to approve the draft law amending the Government Ordinance on ports administration, which was re-examined and approved...
EIB lends one billion euro to Romania for transport infrastructure projects

The European Investment Bank (EIB) is lending one billion Euro to co-finance with European Structural and Investment Funds priority transport infrastructure projects totall...
New trading symbol for Patria Bank shares on Bucharest Stock Exchange

Patria Bank shares, a credit institution that operates on the Romanian banking sector, are traded under a new symbol on the Bucharest Stock Exchange (BVB) market, following...