EU seals trade deal with Canada
The European Parliament voted in favour of the Comprehensive Economic and Trade Agreement (CETA) between the EU and Canada, concluding the ratification process of this deal at the EU level, a press release shows.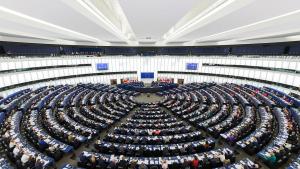 Welcoming the outcome of the vote held in Strasbourg, president Jean-Claude Juncker said: "Today's vote by the European Parliament is an important milestone in the democratic process of ratification of the agreement reached with Canada and it also allows for its provisional entry into force. Thus, EU companies and citizens will start to reap the benefits that the agreement offers as soon as possible. This trade deal has been subject to an in-depth parliamentary scrutiny which reflects the increased interest of citizens in trade policy. The intense exchanges on CETA throughout this process are testimony to the democratic nature of European decision making. I now call on all Member States to conduct an inclusive and thorough discussion at national level with the relevant stakeholders in the context of the national ratification process of the agreement."
According to the same source, CETA creates new opportunities for EU companies. "It will save EU businesses over 500 million Euro a year currently paid in tariffs on goods that are exported to Canada. It will give EU companies the best access they have ever had to Canadian public procurement contracts, including at provincial level (as well as federal and municipal)," the press release shows.
CETA will also create new opportunities for farmers and food producers, while fully protecting the sensitivities of the EU. The EUs openings on certain products are limited and calibrated and are balanced out by Canadian openings that satisfy important European exporting interests, such as cheese, wine and spirits, fruit and vegetables, processed products and the protection of 143 high quality European products (so-called "geographical indications") on the Canadian market.
On 30 October, the EU and Canada signed the trade agreement and today the European Parliament gave its consent. This paves the way for CETA to enter force provisionally, once it has also been ratified on the Canadian side. CETA will be fully implemented once the parliaments in all Member States ratify the deal according to their respective domestic constitutional requirements.