The US bond
Keep it simple and safe, would be a possible axiom of bilateral trade and diplomatic bonds between Romania and US, consolidating a strong dialogue at every named level. The Diplomat – Bucharest talked with several major companies, representative institution and US Embassy to take the pulse of investment trend, strategic bond and prospects on the local market By Magda Purice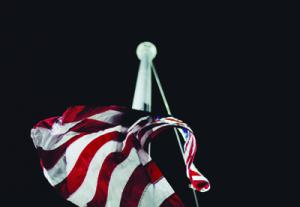 According to statistics published by the National Trade Register available at the end of last year, US investment in Romania amounted to 1.334 billion USD, ranked 12th after the Netherlands, Austria, Germany, Cyprus, France, Greece, Italy, Spain, Luxembourg, UK and Switzerland, representing 2.41 per cent of total FDI. The number of companies with American capital was 7,076, 3.51 per cent of all ventures registered companies locally. The major sectors where the US companies are locally active are in automotive; the motor industry; machinery and equipment; agriculture and food; information technology; the electronics industry; chemical and pharmaceutical industries; communications; tourism; energy; services sector. The Diplomat – Bucharest talked with several major companies in key industries to take the pulse of investment trend and prospects on the local market.
Citi Romania: The local perspectives show significant opportunities
As one of the leading corporate banks in Romania, with 20 years' experience on the market, Citi is well-positioned to support the country along the way of growth, whether by serving the multinational companies who come here or by supporting large Romanian companies which expand abroad. Citi's global presence and product proposition corresponds well with the needs of those companies that look for unified and singular experience in reaching multiple markets.
According to Tibor Pandi, CEO Citi Romania and corporate banking head for CE5 region, Citi, the local perspectives deliver significant opportunities in Romania, given that it is a stable and sizeable country with sound macroeconomic fundamentals. It grows at an above EU average pace, with investments and internal consumption starting to pick up again, in the aftermath of the financial crisis. Many international companies across all sectors have realized that and have invested heavily.
"In a world defined by competitive disruption, including in the financial services, banks need to be proactive about managing change. As a global company, we have access to a wealth of knowledge and experience from around the world and we make them easy to access by our clients. Our investments in innovation are aligned to the growing trends of client migration to more sophisticated means of financial activities, including mobile payments, corporate cards, different means of remote access to services etc. Investments in IT are a key strategic priority for Citi across the world, including in Romania," Pandi told The Diplomat – Bucharest.
2015, a pivotal year for Citi
Last year, according to the CEO statement, was defined by the tangible progress to transform and reshape Citi into a simpler, smaller, safer and stronger institution - more than it has been at any time since the financial crisis. "Therefore, we feel that right now Citi has the most focused business model, aimed squarely at the needs of our target client segments. We see our competitors rethinking their business models and going through the repositioning efforts that Citi already did a couple of years back and this represents a window of opportunity for us," Pandi stated. According to the manager, the beginning of the year was characterized by a difficult global macroeconomic environment, which clearly had its impact on Romania as well. Weak investor sentiment and subdued economic activity in some of the key economic sectors impacted results. "Following the challenges we saw in the first quarter, in the second quarter we managed to achieve most of our strategic and business targets which gives us reason to believe that the second half of the year should be solid. Unfortunately, the situation around Brexit adds a new layer of complexity, uncertainty and ambiguity about the direction of markets in general, but is not expected to have a very strong impact in Romania, at least not in the immediate term. Much will depend on how negotiations between the UK and the EU advance, and how will that impact investor sentiment," Pandi added.
The bank is focused on the selective approach in managing their core corporate banking business, focusing and allocating its resources to select businesses, product offerings, client segments and infrastructure where they see a clear pathway to future growth. "We remain committed to offering solid and responsible financial solutions to meet the evolving needs of our corporate clients. I believe one of the strongest proofs that our strategy works and meets client demand is that we have business relationships with clients in Romania, which have lasted for the full 20 years since we came on the market," Pandi said. Another key objective of the company is to enable progress in the communities where the bank operates. "We engage with local partners, such as international NGOs like Junior Achievement and United Way, to address local issues of financial and entrepreneurial education and youth employability. We do this both through financial investments and hands-on involvement of our teams in supporting beneficiaries' economic ambitions," Pandi concluded.
GE: Romania needs to prioritize strategic areas of research and innovation
General Electric has over 30 years on the Romanian market, since 1984 when it was selected as technology provider for the nuclear power plant in Cernavoda. GE also currently owns the Lufkin oil drilling equipment factory in Ploiesti and the Unison Engine Components factory in Bucharest, where GE produces aircraft engine parts. By incorporating Alstom's power and grid businesses in 2014, GE has added an energy equipment-producing unit (located on the IMGB platform in Bucharest) to its portfolio. Together with the division of Alstom, GE has now over 1,200 employees in Romania. In 2014, GE reached an agreement to purchase Alstom's power and grid businesses for 12.35 billion Euro and last year the company completed the deal. This is GE's largest-ever industrial acquisition and another significant step in company's transformation. This acquisition will enhance our capabilities as the world's most competitive infrastructure and technology company.
"Romania has a lot of resources, and implicitly a lot of development opportunities in the field of energy, medical infrastructure, transportation etc. It is also a country with remarkable human potential and great business opportunities - IT, oil and natural gas, energy, while the specialists require access to innovative technologies. If we approach all these from a business point of view, it is clear that Romania will become an important economic pole in the upcoming years," Cristian Colteanu, president and CEO of GE for Romania, Bulgaria and Republic of Moldova, told The Diplomat – Bucharest.
In the company's perspective, Romania has human capital and a long tradition in several areas of science and technology, which creates the basis for recognition and fostering their development. However, Romania needs to prioritize strategic areas of research and innovation and to encourage links between the economy and scientific performance. The EU's 2015 Innovation Union Scoreboard stated Romania's performance "has increased for most innovation dimensions," but indicators such as the sales share of new innovations and venture capital investments are in decline, and the immediate effects are "low economic competitiveness and low added-value" of local products and services, according to the GE manager's statement. As the company data shows, GE stands for the business model of a large, traditional company and it′s been part of the Dow Jones Industrial Average since 1896, longer than any other company. "We have a huge range of technologies, from jet engines, to wind turbines or oil drilling equipment. About five years ago, we starting investing in a new area of business commonly called the "Industrial Internet" from the idea that companies have software running on all kinds of machines used in the workplace. If these devices collect data, then transmit it to a central base where software processes it, that data becomes very useful in terms of efficiency, better performance and asset management, which makes business more profitable," Colteanu said.
Software has become GE's third pillar of growth
According to the GE manager, the business model followed the pattern "first the equipment, then the services". "For instance, when you deliver equipment with a 30-year life cycle, it's a rational step to offer services as well. And now, we are offering the software and digital technologies which help businesses understand how equipment actually works to be efficient, thus allowing us to design the next generation. If before we had 4,000 specialists on software, now we have 12,000. We can count ourselves among the largest software employers, although we are an industrial company. And I am very proud of the fact that Romania is part of this trend, considering the local competences in engineering and IT&C, supporting it strategically though our IT Development Centre, located in Bucharest," Colteanu explained.
Colteanu highlighted the main priorities of Romania's strategy, showing that in Romania there are numerous investment opportunities given the outdated infrastructure which needs to be completely modernized or replaced. Romania has to define its investment priorities but it's clear that one of the most active sectors in need of a clear strategy is the energy sector, as the GE manager underlines: "We are a very dynamic company and seize the opportunities at the right time - this is an essential part of GE, both at global and local levels. Today we are the leaders in many of the most important areas of the global economy. We have already made significant acquisitions in the region as part of global deals, and we are continuously investing in our current operations."
Recently an important project was made public by the GE Healthcare division. A cardiology information system to integrate, manage, and streamline the flow of cardiac information was implemented in Iasi county. According to company data, the system will enable physicians to access patients' electrocardiogram information while streamlining workflows, to enable faster data delivery, distribution and analysis for better medical decisions and high quality care. Today heart diseases are among the leading diseases in Romania and the first cause of mortality in Europe with almost two million deaths each year, according to Eurostat. Under these circumstances, easier and remote access to patient data including ECG data, exercise tests and results, as well as connecting patients' data is key to speeding-up critical decision-making. GE Healthcare's tele-cardiology solution MAC 600 will enable the medical facility in Iasi to manage adult and paediatric diagnostic cardiac information by providing centralized storage and ready access to a wide range of data and reports from all diagnostic and monitoring equipment.
We continue to be a technology provider helping to address local, regional and global challenges, like smart cities or energy efficiency issues. In Romania, GE continues its long term strategy to consolidate a strong businesses aligned with global trends that will perform for the long term.
Xerox: Enabling the speed of reaction and modernism
With over 2,300 employees in Romania working for the six centres located in Bucharest, Iasi, Oradea and Bacau, Xerox Romania states that the empowerment in business also comes from human quality and high professional skills, both consolidated and proved over time. "The macro-economic developments of regional and local companies can give positive momentum across the country. Romania skipped several steps and the companies face now significant developments in industrialization and informatization. In an increasingly complex world, we provide the transition from paper to digital satellite services and technologies capable of managing many of the business processes of companies, ensuring their workflow is easier and allowing them to focus on business development," Gabriel Pantelimon, general manager at Xerox Romania, told The Diplomat – Bucharest.
Acting in a dynamic and more-than-ever-updated sector, for Xerox innovation represents one of the most defining elements in doing business. Globally, according to company data, Xerox assigns three per cent of worldwide revenues to research and development, in the four global centres located in US, Canada, India and Europe. Xerox owns over 50,000 invention patents worldwide since 1930, with a tremendous rate of two patents per day. "From the first mouse, the first graphic interface, the first computer, electronic labels produced to fight counterfeit products, to Espresso Book Machine or Xerox Easy Translation Service- simultaneous translating in 35 languages, all these mean Xerox," said Pantelimon.
As explained by the Xerox manager, the speed of reaction is paramount especially in technology and the company translates this in communicating with customers through landmark applications and products. "As in previous years, we plan to grow our business in all segments. Request being present, our intention is to provide solutions and equipments suited to each customer. We also want to maintain our leading position on the local segment of document management and business processes. We have the ability to offer all businesses, either corporations or small and medium enterprises, the best solutions for equipment fleet management and document flow and we can reach all customers across the country through our network of certified partners and through Xerox Partner Print Services," Pantelimon added.
The overall industry figures show, according to company data, that the market of laser equipment units for A3 and A4 documents increased by 12 per cent in Q1 of 2016, compared to the same interval of the previous year. In this context, Xerox Romania holds 13 per cent market share in volume figures. The laser equipment market reached an overall revenue of 80 million USD (according to 2015 IDC market data), and major players strive for the large customers′ chunk. But Xerox does not neglect the mid and small cap segment.
The business process outsourcing (BPO) division, a second Xerox local entity, has about 2,200 employees and is expanding fast in Iasi, Bacau, Bucharest and Oradea, working for global clients in areas such as customer care, health and telesales. "Therefore, in Romania, the Xerox ecosystem forms an entity of over 3,000 people, BPO included. There are about 1,000 employees in technology (including the workforce of Xerox partners), and 2,200 employees in the services area… and the latter is growing rapidly," Pantelimon added. As technology advances rapidly, Xerox and other industry players are ready to face more and more automated processes, security issues and be in trend with the Internet of Things (IoT) open front. "Through our managed print services offerings, we generate not only a general savings ratio of about 30 per cent to our client, but also the new market trend is to customize everything to the client′s needs. We adapt to each client, and this is our main added value," said Pantelimon.
"We are very present in retail, but our main business is B2B. Our main KPI is customers′ satisfaction, measured in local surveys. We see Romania among the first countries in net promoters scores inside the DMO countries (Developing Markets Operations), meaning clients recommend us," Pantelimon said. The company follows the increasing trend of the industry, looking for solutions in order to simplify their business processes, increase their productivity, reduce costs and be connected through smart technologies.
JLL: Playing safe in Romania
Jones Lang LaSalle, a global business listed on the New York stock exchange, has been named in 2015 the largest real estate advisory firm in Romania, with turnover of just over 30 million RON. "This was a considerable achievement bearing in mind we aren′t the biggest in terms of staff numbers, and it reflects our global strategy of attracting the very best talent in each of our markets, training and retaining them, and subsequently showing healthy profits in challenging markets," Andrew Peirson, managing director for SEE and Romania, JLL, told The Diplomat – Bucharest.
As the JLL manager states, the Romanian market is perceived as historically volatile. "We have witnessed year on year differences in activity and this often isn′t reflecting what was happening elsewhere at the time across the rest of Central and Eastern Europe. Quite simply it has always been difficult to safely predict annual performance of the market and as such all real estate companies in Romania have had their ups and downs over the years," Peirson stated. "As a result we have played it slightly safer in Romania than we do in, say, Czech Republic and Poland, and I think the same can be said for the majority of our cross-border clients. Our aim for 2016 is to retain our market presence and to continue attracting the very best people in the market. We aren′t the type of company to go gung-ho and deploy vast capital and grow too quickly, but at the same time we′ll never turn down the chance to start new business lines when we see the potential."
One of the business lines the company is expanding this year is the Industrial Advisory team. The company's managers expect that Romania continues development in the manufacturing sector and thus spin off activity across the light industrial and logistics markets. The company is currently expanding the team and has made a couple of senior hires from the market over the past month. JLL is an advisory company and their local development strategy is impacted mainly if their clients have difficulties related to the laws and fiscal outcomes. Foreign investors, mainly those who already are in Romania, are aware of the good economic fundaments, but they also keep a close watch on the situation in the justice system, given that corruption remains an open issue. "There are certain specific issues that directly affect the real estate sector, such the approval procedure of the economic concentrations by the Competition Council (real estate transactions need to be analyzed differently from the merger of the companies production, e.g.), the lack of legislation in the field of measurement standards. Moreover, investors face problems due to the lack of legislative predictability. Also, across Europe, pension funds invest part of their money in real estate properties. The Romania legal framework does not allow pension funds to invest in real estate," Peirson added.
2016 started off well for the company and at the half way point of the year they say they are "exactly where they were expecting to be." According to the JLL manager, the Bucharest Capital Markets team has just concluded their most significant transaction involving a single asset in Romania outside Bucharest for ten years, acting on behalf of the ARGO Group on the sale of Shopping City Sibiu, for 100 million Euro. JLL continues to be the main advisor to successfully represent institutional sellers and buyers in Romania. Since 2010, JLL has been advising one of the parties in every transaction over 100 million Euro in the Romanian market where an advisor has been appointed.
The main challenge of the company is the same as every year, namely pressure on fees. "This year in particular we are seeing pressure on valuation fees and we are working hard to maintain mandates whilst at the same time ensuring quality. In markets that are still emerging it is extremely important to get the right advice and not just to instruct the cheapest value - it is important that all the main real estate advisors get this message across," Peirson concluded.
DuPont Pioneer: Adjusting to changes through innovation
The bond between Pioneer and Romania is historical, as the US-based company has been selling corn and sunflower inputs locally for five decades. In 2002 Pioneer built the Afumati Research Station and today the plant is one of the largest such facility worldwide according to company data. In 2007, the company produced the first rapeseed hybrids. Currently, Pioneer Hi-Bred Seeds Agro (the company producing seeds) and Pioneer Hi-Bred Romania (the trading company) have together 130 permanent employees. "We are market leaders in seed production in Romania, a market delivering exports to regional and European countries. The ongoing business and operations run this year show good premises for a boost in the company's financial performance," Maria Cirja, marketing manager Romania and Republic of Moldova, told The Diplomat – Bucharest.
Playing on regional and international markets, Pioneer's strategy is to increase its presence in the CEE region and according to the company's manager "by adjusting to the economic landscape of each country, alleviating the impact of devaluation of agriculture products." As the company's representative explains, in order to cope with the profitability's fluctuations in terms of crop unit area, one should increase the production per hectare. How to do this? By innovation and investments in research, Cirja explained. The manager said: "The Romanian market is characterized by a strong competition, which empower the input suppliers to provide cutting-edge products by constantly investing in order to cope with the difficulties faced by the farmers. The most important investment of DuPont Pioneer in Romania is represented by the research programs which are designed to develop and launch hybrids adjusted to the features of a local geographical area. As seen in recent years, the land faces major challenges triggered by climatic changes, which makes the agriculture more vulnerable. Pioneer considered it extremely important to concentrate its efforts to launch new hybrids along with the services provided by a range of applications such as EnClass. This application offers the company's professionals the opportunity to recommend the hybrid which is appropriate for each hectare." In a way, this can be rephrased as "tailored technology" adjusted to each region, by acclimatization and adaptation of agriculture products to a microzone-type of culture. Every year Afumati Research Station tests and improves new hybrids of corn with increased resistance to drought.
The global village, the given name of the global economy comes with lots of benefits but also with challenges. As Pioneer's manager explained, "the dominant paradigm in EU decision-making is the principle of cautiousness. Which is fine as long as it is not abused – otherwise, it results in a paradox where the products and technologies which have been tested and used for nearly two decades overseas, even if they pass the European regulations, might not be approved regionally."
An interesting topic is the place and role of innovation in industries. As Cirja explained, the seeds and plant protection industries are strongly based on innovation. "We must therefore submit to public debate, as well as at the level of policy makers, the role of scientific evidence and risk assessment in policy making. The regulatory authorities in the protection of human health and the environment must weigh the precautionary principle balanced and the need to stimulate innovation, create jobs and deliver growth. An example is the banning of some herbicides and insecticides considered extremely valuable for agriculture (e.g. neonicotinoids used for seed treatment), even though there is no scientific evidence to prove they are harmful for the environment or human health. Another example is represented by agricultural biotechnology, whose products are accepted by the EU for imports and consumption (EU even being one of the largest importers of vegetable protein in America), but, paradoxically, the local farmers are not allowed to cultivate it."
Marriott International: Local expansion in sight
Present in Romania for more than 15 years, the landmark local hotel of the worldwide five-star chain is currently immersed in ongoing modernization with the first stage ended in March this year revamping 402 rooms, the company's representatives told The Diplomat – Bucharest. According to them, the two upper levels became executive, after a complex refurbishing and design rethinking process. Following an investment of three million Euro, the seventh and eighth floors faced a complete renovation, including interior design, style and IT&C equipment. The two levels include 102 rooms, five apartments, two presidential suites and an executive Lounge.
Additionally, the hotel chain representatives hinted about a planned expansion locally but no further details were available yet, until the announcement is made at the international level. The company business growth follows the industry evolution, with increases on all major performance management indicators, and a special attention to growth will be paid to the MICE segment - meetings, incentives, conferences, events. Also, company representatives said the strategy includes a more consistent presence and promotion on the international target markets in Europe, US, Asia, as well as emergent regions.
Smithfield highlights the sustainability in agriculture
Romania is already playing in a global market where the domestic influences and evolutions emerge on a competitive market. For Smithfield, according to Bogdan Mihail, president of Smithfield Romania Group, "it is obvious that the local market gained new features, especially adjusting the business to the final consumer asking for innovative products. At the same time, the modern consumer demands the possibility to choose from the overall product offers and opt for those products that have been created in a sustainable manner. Furthermore, the consumer is now driven by information, acting according to his beliefs and making his own choices. The quality of the product and the competitive aspects of the price are essential for his choice, but the modern consumer also pays attention to the sustainability that has to be proven by the companies all along the production chain, ′from farm to fork′. This aspect starts to represent one of the main differentiators on the agro-food market."
According to Smithfield's manager, the company plans in 2016 to continue the consolidation of its semi-processed segment and to incorporate the demands of clients into their production plans. "On the long term, our presence represented by Romanian products exported on the European and Asian markets will create the suitable premise to promote a sustainable agriculture, farming and food processing," Mihail stated.
In 2015, the company recorded a growth of five per cent for pork meat production, translated in various products, even as the overall prices for these kinds of products have dropped in EU and Romania, following the global trend. They plan to be able to maintain the evolution in 2016 also, within a steadier global environment. "Also in 2015, we started to implement the first development stage of growing the number of hogs in our farms. We successfully implemented a series of new investments in new technologies that are estimated to grow by ten per cent the number of hogs registered by our division, Smithfield Ferme," Mihail added.
The company created over 2,000 direct work places within the group, distributed in the processing facility, farms and the combined feeding products. The company recruited the employees mostly from Timis and Arad, so that, over 80 per cent of employees came from these regions.
Metropolitan Life: Changing the mindset towards family insurance
Last year, according to data offered by Metropolitan Life, part of international company MetLife Europe Limited, the substantial growth in the insurance market was estimated to have reached its 2008 peak. "Still, the Romanian insurance market is one of the most under-developed markets in Europe and Romania still ranks last among European countries in terms of financial education. At the same time, our strategy addresses a broader segment, including medium - to low-income families," Emilia Bunea, CEO Metropolitan Life, told The Diplomat – Bucharest.
In 2015, according to company data, Metropolitan Life, with 200 employees in Romania, achieved a liquidity maintained at eight times higher than the minimum level required by law, and solvency was maintained at five times higher than the minimum level required by law. Managed assets, according to preliminary results, amounted to approximately 900 million RON, registering an increase of six per cent in 2015, compared to 2014. Last year, Metropolitan Life paid to its clients' benefits, for insured events and contracts which have reached maturity, amounting 45 million RON, with an increase of eight per cent, compared to last year. The most accessed benefits were those for the involuntary loss of employment, approximately 2,400 applications being processed and approved for the clients ensured by Metropolitan Life.
The company's focus for 2016 is the corporate segment and in particular the SMEs, a segment boosted by economic growth but also challenged by the increased fight for talent associated with a heating economy. Also, the company is active on the CSR segment, having launched projects impacting the lives of families and young people. According to company data, Metropolitan Life and MetLife Foundation have provided total funding of 500,000 USD for CSR projects initiated in 2015 that will be continued this year and next. "This year we allocated another 200,000 USD to CSR projects, exclusively from the local company's resources. We are in close collaboration with NGOs such as Junior Achievement, United Way and ′Salvati Copiii′, Bunea said. Last year, the company launched the global CSR project - "Life Changer", along with Junior Achievement Romania. "We have interacted with over 2,300 children between the ages of seven and nine from ten cities in Romania. The main purpose of the project was to create the right premises for financial inclusion, teaching kids various concepts, such as savings, work and reward, and teamwork. Almost 60 volunteers from among Metropolitan Life employees and agents went into schools to hold lessons on financial education and helped students to manage concepts associated to this field. The ′Life Changer′ project continues also in 2016 and addresses another category of children, aged between 11 to 16 years old, who will be able to understand that education is the key to achieving a successful career and fulfilled life," Bunea added.
Louis Berger: The need for infrastructure upgrade delivers growth opportunities
For more than 25 years, transportation has been Louis Berger's core market in Romania. "Over the years, though, we have successfully expanded to other sectors, such as water/wastewater and environment protection. Recent political instability, lack of clarity and decision taking in the Romanian transportation sector compelled our firm to shift focus to other markets," Armando Pezzoni, regional director for Romania and NIS, told The Diplomat – Bucharest.
According to the company's manager statement, the "lowest-price" criteria used in Romania's public tender process - which often results in lower quality service — also played a role in Louis Berger's decision to diversify beyond transportation. As result of these policies, there have been instances where the company preferred not to participate in or to withdraw themselves from various public tenders. "Despite the macro-economic difficulties, we have maintained a strong presence in Romania because we have been able to facilitate the company's regional expansion, even when other international consultants ceased operations in the country," Pezzoni said.
Louis Berger has recently reorganized its business at the Pan-European level, but locally in Romania there is room for growth mainly due to the fact that in spite of improvements, Romania still needs to upgrade its infrastructure. As the company's manager also states, the local network of roads and motorways is small compared with that of its neighbours and the size of the country. The company's business opportunity also comes from the increasing market segment of green building. "Louis Berger sees Romania as a growth market for infrastructure development and, more specifically, a market that offers opportunities for strategic partnerships with foreign investors interested in entering the country," Pezzoni added. Mainly, as in many other companies' case, the main local changes come from the tax rules and labour regulations. "We closely monitor changes to tax- and labour-related rules and make every effort, as a good corporate citizen, to adhere to the letter and spirit of national laws," Pezzoni concluded.
New entries and surprise exits
Acting in dynamic industries and a more-than-ever-fluctuating global economy, one should get used to a similar trend in business mobility of companies. The first half of this year announced a large transaction in the pharmaceutical market, with US company Mylan – which had no presence in Romania - to emerge on the local market by the global acquisition of the non-US pharmaceutical division of Abbott group. This division amounted to sales worth almost 41 million Euro on the local market so that Mylan would jump to 20th in the top ranking of pharmaceutical players. According to Adrian Grecu, who has been appointed general manager of Mylan EPD in December 2011, "Mylan had no presence in Romania and now it has, through the acquisition of established pharmaceuticals of Abbott." The transaction was signed in February 2015. Also, US companies have made new investments, such as of US-based Federal-Mogul Motorparts' opening of a new plant for the production of automotive wiper components in Romania′s southern city of Ploiesti in April this year. Here, the company said it would invest over 50 million Euro and will hire 300 people.
On the other hand, some surprise (or not) exits have been announced this year. In March, sources on the local market said that US technology company Intel intends to close its research and development centre in Bucharest, which has been operational since 2010. According to sources, Intel's decision comes shortly after the company's CEO Brian Krzanich has announced a restructuring plan that would affect 12,000 Intel employees worldwide, representing 11 per cent of the group's total workforce. The measures should be applied by mid-2017. In Bucharest, Intel Bucharest employs software engineers and runs R&D activities for open source technologies and computing solutions. The company also operates one R&D centre at Galati, managed by Wind River, a company that Intel acquired in 2009 and which operates as an independent subsidiary, according to company data.
In January this year, another landmark US brand, present in Romania since 1994, announced it would sell the operations it runs in Romania. US-owned fast food chain McDonalds said on January 25 that it had decided to sell its 67 restaurants and 19 McCafe coffee-shops in Romania to Premier Capital, its developmental licensee in another five countries. The acquisition took place on January 22 and was intermediated by BRD - Societe Generale bank. The company announced in the summer that it plans to make a deal with a development partner for the franchise in Romania, as the country is a too small market for a direct presence. The fast food chain said it has a long-term relationship with Premier Capital group of companies, which is the McDonald′s partner for development in the Baltic countries (Latvia, Lithuania, Estonia), Malta and Greece. Locally, McDonald's operates 67 restaurants in 21 cities and has 4,000 employees.