Romanian capital: The journey goes on
Romania is seen by foreign investors as the most attractive and stable market within South Eastern Europe in which to invest nowadays, with major advantages in terms of labour cost and skilled professionals. But how do the local entrepreneurs and Romanian-based companies perceive the country? A special report by Alexandra Cioboata (Lopotaru), Bogdan Tudorache and Magda Purice.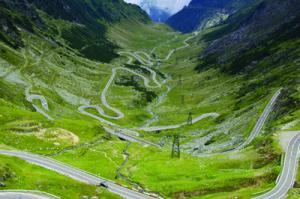 Romania is often considered to be the "Cinderella" of South Eastern Europe, with a difficult past and a bright future. Although there are still important sectors that need to be improved, the country has gained, over the years, a reputation of a hard-working and ambitious market. This November a public revolt condemning corruption led to the Government′s resignation and the appointment of a new prime minister. The positive economic development, the fight against corruption, the competitive labour cost and the skilled professionals are major catalysts in attracting foreign investments. On the other hand, the business community stresses the fact that Romania still shows poor performance in terms of public investments, in national infrastructure and EU funds attraction, lacking legal predictability and transparency.
On paper, Romania is host for almost one million companies, according to the National Trade Register Office, of which around 90 per cent have either 100 per cent Romanian capital (more than 870,000), or in part (38,000). The sectors with the highest interest among Romanian companies are construction, the wholesale and retail trade, the repair of motor vehicles and motorcycles, professional, scientific and technical activities, manufacturing industry, and hotels and restaurants.
Although among Romanian companies are many start-ups and small family businesses, there are also several players that, over the years, managed to write success stories and become leaders in their fields. For instance, FAN courier, founded in 1998 by three entrepreneurs, is currently the express courier services leader in Romania, with a turnover of 333.7 million RON (around 72.5 million Euro) and 4,000 employees (including branch offices) in 2014. Transavia Group, a family business started 24 years ago, is the largest producer of poultry meat in Romania, reaching nearly 140 million Euro in turnover, while Farmec, the largest Romanian-based cosmetics producer with 650 employees, ended the year 2014 with a turnover of 152 million RON (around 34.1 million Euro).
Ernst & Young Romania has recently published the first study dedicated to local family businesses, "The barometer of family businesses in Romania", with 699 respondents. The main findings were that 29 per cent of Romanian family businesses with incomes over one million Euro have successfully managed the transition to the second generation of entrepreneurs, while 67 per cent of them continue to be led by founders and are preparing for succession. In addition, according to the study, 69 per cent of family business leaders ask family members for three to five years of professional experience outside the company before they join the business, and 67 per cent of family businesses with revenues exceeding one million Euro have not implemented a family governance structure.
Next, The Diplomat - Bucharest talks to important local entrepreneurs and Romanian-based companies to stress their development during this year and their views about Romania′s economic environment and the future.
Mihai, FAN courier: "The courier industry will see 15 per cent increase this year"
The Romanian courier market is on an upwards trend and will see over 15 per cent rise by the end of the year, mainly due to the e-commerce segment, the main important engine of growth of the industry, according to Adrian Mihai, one of the three founders of the Romanian-based express courier services leader FAN Courier, which became operational in 1998.
"The courier market is on its way to maturity," Mihai tells The Diplomat - Bucharest. "There is still room for growth and the explosive development of the e-commerce sector is a relevant source of growth for players in this market. (...) We operate in a market that has found itself on an upward trend for several years. We estimate an average increase in the market by over 15 per cent and we believe there is room for growth consolidation. Even if there are slight decreases in some areas such as B2B, there are increases in other segments - B2C, for example."
FAN Courier has increased by nearly 20 per cent after the first six months of the year, while the investment programme - 8.5 million Euro this year - proceeded according to schedule, says Mihai. The company began the construction of the hub in Brasov, the first regional hub outside Bucharest, opened several points of delivery/receipt parcels, increased its customer portfolio and expects to exceed the number of 4,500 employees, including collaborators. In addition, the company has prepared extensively for the Black Friday discounts campaign, which becomes from one year to another an extremely important peak of the company′s activity, says the co-founder.
"The investment plan for 2015, estimated at 8.5 million Euro, continues the projects from 2014 when we allocated seven million Euro to the further development of the company," says Mihai. "The development strategy on the medium and long term of FAN Courier takes into consideration the modernization and automation of many regional hubs, given the national and international coverage. The first regional tech hub will be located in Brasov, which is emerging - for a long time now - as a future commercial and business centre. It is an investment that began in the spring of this year and that will include a transit centre, where about 200 people will work and benefit from an intensive training programme."
In terms of services, FAN Courier launched a series of products to customers all around the country over the years, including Collect Point, Campus and ePod. Collect Point was launched in 2012 and, starting in 2013 it became available in 153 OMV gas stations. Starting last year, the service became available also in the Petrom network, with 301 gas stations. Another available service, Campus, is targeting the students in university campuses in Bucharest and has affordable prices. The ePod service is a delivery service option which collects signatures electronically on PDA devices and offers benefits to customers who use the SelfAWB platform. Late last year, the company launched also EuroCargo, which is the company′s freight forwarding service, as well as Supply Chain - FAN Courier′s e-fulfilment service, offering its partners the possibility to outsource a higher percentage of logistics and transport activities. The company had a turnover of 333.7 million RON in 2014 and expects to have 383.75 million RON by the end of the year, representing a 15 per cent growth.
Tudor, MB Telecom: "The frequent cases of ′bomb on board alarm′ demonstrates how much our technology is needed"
One of the most important Romanian success stories is MB Telecom, one of the largest system integrators in Romania for large border, special areas, buildings and general security projects, funded by Mircea Tudor two decades ago. Its latest project consists in the developing of a 45-million CHF (41.5 million Euro) factory in Switzerland for Roboscan Aeria, a solution for aircraft security inspection, intended to scan aircraft ranging from small private jets to medium-sized commercial airplanes, giving the operator the capability to detect threats, illegal or undeclared goods. The project took top prize at the International Exhibition of Inventions in Geneva in 2013.
"We are running an investment project for a new factory in Switzerland, started from green grass, having an investment value of 45 million CH[F]," Tudor tells The Diplomat - Bucharest. "This will be the most modern production capacity for our unique technology for civil and military aircraft scanners. The recent crash of an aircraft in Egypt due to an undiscovered bomb on board and the frequent cases of ′bomb on board alarm′ demonstrate how much this technology is needed today, not tomorrow, to contribute to safer civil aviation worldwide."
Tudor went on to add that one of the reasons for choosing Switzerland, the country with the highest labour cost, is that it has the best potential for international expansion of a high tech product.
MB Telecom group closed 2014 with a turnover of about 15 million Euro and Tudor is expecting to surpass this figure this year. For next year, however, the company will register major changes in terms of its status, shifting from a local company to a global one. "As I initiated the internationalization of my company at the end of last year, the full year 2015 was challenging with a very high dynamic of important events and openings toward the global market," he says. "Definitely, next year is the year of jumping from a local company to a global one with activities on all continents."
Regarding Romanian economic perspectives, Tudor is conservative. "I'm not that optimistic as the official figures show, knowing that there are multiples ways to generate convenient statistics," he says. "The reality is different and the dramatic drop of public investments will have long-term negative effects," he concludes.
For the next few years, MB Telecom group has multiple projects, all of them directly connected with the R&D activities developed in its companies and in the Research Centre created in Otopeni, having as its general goal to develop new technologies, products and solutions in fields like border and aviation security, banking security, medical technologies and metallurgy.
Transavia expects to increase by the end of 2016 its production capacity by 30 per cent following massive investments this year
This year, Transavia group, the largest producer of poultry meat in Romania, has made investments worth 25 million Euro in order to expand the business, according to Ioan Popa, general manager and owner of the company. Thus, by the end of the year, the company will build 72 new halls for poultry farming, of which 52 will be already populated in December, and, by April 2016 the remaining 20, bringing the total number of halls to 304 .
In addition, the company′s investments focused on modernizing the Bocsa slaughterhouse acquired last year (Caras-Severin county), but also on the construction of a treatment plant, warehouses, on the development of ecological platforms for the storage of organic manure and on incinerators. The company also increased by 70 per cent the production and storage capacity at its fodder factory and bought equipment for poultry farming and for slaughter house and transport vehicles. Following this development strategy, the company will achieve a 30 per cent increase in production capacity by the end of next year compared to this year, estimates Popa.
"Every year, we planned to grow and most of the times we exceeded our targets," Popa tells The Diplomat - Bucharest. "2015 is a year in which we have invested heavily, 25 million Euro, so the development of the company is significant. I cannot believe it, I do not know how we managed to get organized and conclude by the end of the year so many things that we started. We have 304 warehouses for poultry farming, along with the 72 that we are now completing. We have been breeding about 22 million chickens and I think we will get to 30 million in a year and a half."
Last year, Transavia group (Transavia and Avicola Brasov) reached nearly 140 million Euro turnover, and for 2016 the general manager estimates a business growth of nearly 15 per cent. It currently has 1,700 employees, but next year Popa believes it will exceed the threshold of 2,000 people.
"We want to maintain our market leadership in terms of poultry meat and to have a profitable growth every year," Popa says. "If the current trend will be maintained, probably the target will remain the same. I have not changed objectives in this regard, and even if this year we will not have a significant increase, we have predicted the growth of future years. We continue to take steps for achieving our goals. For instance, we had to resettle some farms, while some of them were closed and are being moved to another location. We are also changing the location for some production capacities, placing them in better positions. I have drawn an interesting philosophy for the future."
In the last four years, the company′s sales focused mainly on the European Union, particularly because of the profile and development of the poultry meat market worldwide. Transavia is present on the international markets through exports to the UK, France, Spain, Croatia, Greece, Hungary and Bulgaria. The company is a family business with 100 per cent Romanian capital started 24 years ago.
Adrem: A period of major challenges, but also opportunities for the energy sector
Even if the late drop in oil prices and energy demand saw a lot of energy companies closing their gates, Adrem Invest is still growing, even if at a slower 10 per cent pace per year, following a period in which it posted annual rises of 30-40 per cent, company vice president Corneliu Bodea tells The Diplomat - Bucharest.
"The energy field is passing through a period of major challenges. Whether we talk about lower energy prices, whether we talk about regulations pressure or about continued liberalization and integration of energy, all the actors in the industry are forced to react and reposition. I prefer to interpret this period as well as one full of opportunities," says Bodea.
The profitability of energy works is significantly under pressure as the volume of works in the market significantly decreases, and large investors look for less exposed positions in response to unpredictability. At the same time, focusing on energy efficiency, smart grids, smart homes, distributed generation and green energy opens new markets.
"After a long period of time in which Adrem Invest registered steady annual growth rates of 30-40 per cent, now we are in the natural consolidation of the turnover at group level. For 2015 we expect an increase of 10 per cent at group level compared to 2014, when the company recorded a turnover of about 51 million Euro," Bodea says.
"Investments in recent years have been extremely consistent and headed in three directions: Investments in the production of electricity and heat (cogeneration from Suceava), investments in energy services enlarging this market (SEA Complet - a joint venture with E.ON Romania) and investments in equipment modernization."
Major investments were made in recent years towards the development of the international sales network, and the company opened new sales offices in China, USA and Switzerland.
The drop in oil prices has powerful effects on the industry.
"I would refer to a single risk linked to lower energy prices, which directly affects our business, specifically in the risk of decreased interest in energy efficiency. A cheaper energy can cause consumers not to pay so much attention to installation of devices and systems that aim primarily to reduce losses and increase energy efficiency use," Bodea adds.
Also, the decrease in electricity consumption in Romania has an effect on the whole structure of production, transport and energy demand.
"Romania has reached a minimum threshold of consumption given the structure of production capacities, transport and distribution. This puts pressure on the entire network's operation efficiency, throwing additional costs to the final consumer. This way, paradoxically, although the price of energy production fell, the final price to the consumer is kept constant or even increases. And also in this case there are related opportunities in automation and smart grid network transformation and for the change in energy production philosophy," Bodea says.
Tetik, Banca Transilvania: Lending resumed, we can talk of economic recovery
While Banca Transilvania (BT) is integrating its latest takeover and biggest investment this year Volksbank into its structure, lending grew some 17 per cent over the first nine months of the year, bringing in a positive perspective for bank's year-end results.
"Consumption resumed according to the latest data, with two effects: a direct one - the increasing use by the population of banking products and services, and the indirect one, which comes from the need of SMEs development," Omer Tetik, CEO of Banca Transilvania tells The Diplomat - Bucharest .
According to national statistics, GDP grew by almost four per cent year-on-year during the first nine months.
"So we can talk about economic recovery in Romania. I noticed also the redressing of the RON lending, which increased by nearly 17 per cent nationwide in the first nine months of the year. At BT, so far this year have processed in excess of 113,000 lending demands for companies and individuals worth over six billion RON. We expect an increased appetite for investment. With low interest rates and lower funding costs, we wish to stimulate entrepreneurs to invest," says Tetik.
The Volksbank integration into BTRL will end this December, and former Volksbank clients can already change their cards since mid-November. Also, Volksbank's (VBRO) "exotic currency" lenders were mostly swapped from Swiss Francs (CHF) to RON real estate and mortgage loans.
"We kept our promise to customers...including discounted offers for those with loans in Swiss francs that have accepted the conversion. More than 83 per cent or 14,700 customers have benefited from these facilities at VBRO. Also, more than 15,000 customers benefited from the debt relief solution for loans outstanding in VBRO, reducing the total amount of their debt being of about 290 million RON."
In the first nine months, the number of BT customers increased by four per cent compared to the same period of 2014, from 1.88 million to 1.96 million.
"Looking at the increased number of customers and the number of loans processed at Banca Transilvania in the first nine months of this year, we can say that all business segments went up - retail, corporate and SMEs," Tetik explains.
BT has continued to focus on the small and medium-sized enterprises (SME) sector, where in the first nine months new lending exceeded 15,000 cases. Also, BT has a portfolio of 2.48 million cards, generating 18.7 per cent more transactions than the same period of last year. The bank′s market share on the volume of card transactions is of almost 18 per cent. BT also has 258,000 credit cards in its portfolio.
At the same time, Tetik says that the banking system's consolidation process did not end here.
"I think the consolidation process of the banking system through mergers and acquisitions will be continued. We are pleased that, in this context, with the acquisition of Volksbank Romania, Banca Transilvania contributes to the sustainable development of the banking sector." Tetik concludes.
Aqua Carpatica to register almost 50 per cent increase in sales in H1
The industrial and business activity of Valvis Holding was launched in 1994 with the establishment of Dorna Apemin which was sold to The Coca Cola Company in 2002. Currently the group operates on four fields; natural mineral water (Aqua Carpatica), wine production (Domeniile Samburesti), organic cereal (Dorna Agri) and renewable energy production (AgroElectrica). The Aqua Carpatica brand, bottled by Carpathian Springs, was launched in 2010 and in five years it has already become one of Romania's top water brands, with 16 per cent market share. In the first half of the year, the company saw almost 50 per cent growth in terms of sales, according to Jean Valvis, the president and founder of Valvis Holding.
"Due to our efficient marketing campaign and to Aqua Carpatica USP, we had a great development," Valvis tells The Diplomat - Bucharest. "We had an increase of the sales with 47 per cent in comparison with 2014, and we reached a 16 per cent market share in only five years since we′ve been on the Romanian mineral water market. We keep the pace in developing and investing in this sector."
With around 450 employees, Valvis Holding posted revenues of about 40 million Euro in 2014, while this year the figure is expected to grow by more than 37 per cent, to reach about 55 million Euro. According to Valvis, the greatest challenge he faces in the years to come is represented by exports as the goal is to build the first Premium Romanian Brand abroad. "It is a challenge to conquer new markets, but when you think globally and you offer the customer a product with a unique selling proposition such as Aqua Carpatica, based on a well-determined marketing strategy, things are moving on," says Valvis. "We are already present on several markets, such as USA, China, Great Britain, Germany, Arabic Countries, Japan, Hungary and we want to consolidate our brand on these markets, to build the first Premium Romanian Brand overseas," he adds.
In terms of other objectives, the president confesses that he wants to further develop the wine business (Domeniile Samburesti) and build a strong wine brand on the Romanian market, as well as an international one. "Regarding 2016, we are optimistic and we hope to achieve all our expansion goals," he concludes.
evoMag to sell products worth 2.7 million Euro this Black Friday, up by 35 per cent y-o-y
One of the largest online consumer electronics stores in Romania, evoMag, with a market share up to six per cent, registered a 35 per cent increase in terms of sales year-on-year for the most awaited discount event of the year, Black Friday, organised in late November. Thus the shop sold products worth 2.7 million Euro, up from two million Euro last year, where the most successful items were mobile phones (25 per cent of total sales), TV sets (ten per cent) and laptops (ten per cent), according to Mihai Patrascu, CEO and founder of Evolution Prest Systems, the company that manages the evoMag brand.
"The preferences of clients have changed this year," Patrascu tells The Diplomat - Bucharest. "If last year we sold mainly tablets and laptops, this year the stars were the mobile phones, the TV sets and laptops. Although I have noticed a slight diminish in terms of enthusiasm compared to previous years, Black Friday will definitely remain a powerful marketing event in the years to come. This year we were more prepared than last year and our website traffic grew by 30 per cent compared to 2014."
Around 60 per cent of the online orders were coming from Bucharest, with the rest from the country. If last year the company managed to deliver the products in two weeks, this year the efficiency increased and in the first three days it delivered around 70 per cent of all orders. "Actually, starting from the first evening we managed to deliver one-third of the orders coming from Bucharest," adds the CEO.
This year, evoMag will see a 20 million Euro turnover, a 30 per cent increase compared to 2014, when the online store posted 15.4 million Euro. Next year, it is expected to reach up to 24 million Euro. "Our business development this year was positive and dynamic," says Patrascu. "E-commerce is the future, whether we like it or not, and it will continue to grow. We will increase as well and I expect to reach between 15 per cent and 20 per cent rise in terms of turnover. (...) I also expect to see a more consolidated market next year."
The evoMag brand became operational in 2005 and now has 70 employees, 135,000 products and it is visited daily by around 50,000 people. Besides evoMag, Patrascu owns another business, Watchshop, acquired in 2011, which will see 60 per cent increase this year compared to last year in terms of revenues, reaching more than 1.5 million Euro.
Romaqua: Breeding brands to maturity
Several fiscal and economic measures would be beneficial for the Romanian economy at this point, according to Radu Lazaroiu, managing director of Romaqua Group, leader of the mineral water segment through his flagship brand Borsec and non-carbonated drinks segment through the Giusto Natura brand. One of these measures has already been applied, with visible effects in the economy: the VAT cut for food products. "The positive impact of this measure was visible. The reduction of the fiscal burden is in essence, a good measure, if it targets the optimization of tax reduction so that it facilitates investments and creates new workplaces in the economy. The fiscal relaxation should be easy to apply if the tax collection increases. So far, they remain at a very low level, Romania registering the largest lag in Europe between the amount of collected VAT and the VAT that needs to be collected," Lazaroiu states.
According to the manager, Romania has an oppressive and inefficient fiscal system. In light of the most recent events on the social and political scenes in Romania, a government formed of experts and technocrats should have as its objective the real reform of the Romanian economy, "to avoid the electoral handouts that added, each election year, to the burdening bill of Romanian taxpayers," Lazar states.
The company, caretaker of one of the most historical and prestigious brands such as Borsec, with products reaching 17 countries (still, only two per cent of total sales), managed to create and raise a portfolio of new brands developed on various product markets and which is extremely competitive. "We are also the largest employer in the beverage segment in Romania and our focus in the future is represented by developing the smaller brands such as Aquatique and Stanceni, besides the beer brands such as Dorfer and Muhlbacher.
Romaqua Group Borsec is a Romanian company with 100 per cent private capital, founded in 1999. The overall investments exceed 190 million Euro, mainly consisting of the most updated technologies and equipment. Romaqua′s technology for the production of PET packaging and bottling is made up of 21 complete lines, bringing the total bottling capacity up to over a billion litres per year. Romaqua Group has nine brands in its portfolio: Borsec natural mineral waters, Stanceni natural mineral water, Aquatique low mineral content water, Giusto soft drinks, Giusto Natura still drinks, Quick Cola soft drink, Lamaita soft drink, Metropolitan Caffe natural coffee, Albacher beer, and Giusto Elektrik energy drink.
Life Care plans to increase its presence internationally
Another businessman that managed to put his name on the local entrepreneurial map is Cristian Onetiu, co-founder of Life Care, a direct sales company based on organic products that became operational a decade ago. Over the years, under the Life Care umbrella, Onetiu developed other four businesses, which, together with the mother-company, count 130 employees and posted last year a turnover of ten million Euro. Monthly, Life Care has an active data base of 40,000 people of which half submit orders. As Life Care products export record around 12-14 per cent of total sales, an important objective of the coming years on Onetiu′s agenda is to further expand the brand internationally, either with direct offices or through a franchise system, according to the co-founder.
"Our products go everywhere, but we have only one representative office abroad - in Hungary - since 2009," Onetiu tells The Diplomat - Bucharest. "We want to increase our presence on external markets and Europe is our main area of interest, especially markets such as Poland, Ukraine - where is pretty hard to get to nowadays - and Germany, which is the biggest in terms of organic products. We also have requests to open in the USA and the United Arab Emirates through franchises, so opportunities are everywhere. However, the project that is closest to being achieved is the opening of the office in Republic of Moldova. I think that by the end of the year we will have the partnership signed."
The expansion in the Republic of Moldova through a representative office requires an around 150,000 Euro investment. Another similar amount will be injected into a new project that is due to be launched in December, namely an European online shopping platform designed to sustain the external expansion. "We realized that it is not that easy to go to another country as we don′t have big investment budgets to announce our presence that strongly," says Onetiu. "However, our strategy is different as we rely mostly on our clients′ satisfaction and corresponding word-of-mouth advertising. Thus, we will launch an online shopping platform at European level and we will be able to deliver products everywhere in Europe. Based on the feedback we get, we will know where to put the focus."
Another two businesses of the group that are seeing fast growing results are Bio Logistic, dealing with import and distribution of organic food, and a real estate company. In terms of Bio Logistic, the company grew by more than 40 per cent this year compared to 2014, reaching more than ten million RON (more than 2.25 million Euro). In addition, it is about to sign two more contracts with big retailers so that next year its products will be on the shelves of all foreign hypermarket networks in Romania. The real estate company consists of two office buildings and two storage areas, whose revenues coming from renting activity rose by 80 per cent year-on-year. Moreover, Onetiu plans to invest 1.2 million Euro in the extension of one of the office buildings and expects an up to seven per cent increase in terms of group′s revenues by next year.
"I′ve always been optimistic regarding Romania, because otherwise I would have left the country," says Onetiu. "For next year, we expect to see between five and seven per cent growth in terms of revenues and we intend to further increase the organizational culture and the way people relate to what they do," he concludes.
Teamnet sets its eyes on Poland, Italy and Bulgaria for expansion in the following years
Present on the local market since 2001, Teamnet Group, one of the leading IT system integrators in the region, with a team of around 800 people, posted a consolidated turnover of over 93 million Euro in 2014, 29 per cent higher compared to 2013. In 2010, the group began to expand regionally and today it is present with direct operations also in Turkey, Belgium, Croatia, Serbia and the Republic of Moldova, while also counting a total of ten countries where it is actively developing projects alongside regional partners. However, in upcoming years, Teamnet wants to expand into new international markets, such as Poland, Italy and Bulgaria, according to Bogdan Padiu, CEO of Teamnet Group.
"Regional development is one of the key elements of our strategy and roadmap, building on the rapid evolution seen in the past years," Padiu tells The Diplomat - Bucharest. "By 2018, we plan to solidify our position as a regional player and grow our business in international markets, with the business objective of generating 40 per cent of revenues from this area. At the same time, we will continue to consolidate our regional growth strategy and expand in new international markets, such as Poland, Italy and Bulgaria."
According to Padiu, since 2014, International Finance Corporation, World Bank Group Member, and Black Sea Trade & Development Bank became minority stakeholders in Teamnet, following an investment of five million Euro in equity and 7.5 million Euro in long-term loans made by each investor. Thus, the group is able to develop complex products and projects that sustain its regional expansion.
Padiu went on to add that the first half of 2015 brought good results for Teamnet, both in local and international markets, in line with its business objectives, expecting the rest of the year to continue on the same path. Teamnet constantly invests in research and development projects, dedicating ten per cent of its turnover to R&D every year, with a great focus on four main directions: Robotics, Cloud, Internet of Things and Smart Cities.
"We are planning to reach equally significant milestones in the coming years as the ones we′ve experienced so far, aiming at launching competitive products and projects in important international markets, where we can develop large scale initiatives built on our business pillars: system integration, engineering, medical services, cloud, IT operations and robotics," says Padiu. "Also, we will increase our focus on growth in the private sector, bringing innovation to the areas in which we are active," he concludes.
Teamnet is among the first companies in the region integrating the GIS technology with the UAV systems, in order to deliver full solutions or to design a Cloud platform accessible to the SMEs in Romania. Moreover, it is specialized in the design and implementation of SCADA automatic control systems.
Camelia Sucu: "Romania still has a frail economy"
Romania is slightly recovering, but the rhythm of this recovery is not always visible and not always constant, according to Camelia Sucu, another successful local entrepreneur active in the services and production field. According to her, Romania′s economic environment is still fragile and she refrains from doing any predictions for the future.
"I was reading a study by KeysFin published mid-year regarding the fact that the investment levels in Romania differ significantly depending on the region," Sucu tells The Diplomat - Bucharest. "There are very developed regions with an accelerated growth rate and regions that are ignored by investors constantly. This very aspect increases the development discrepancies of Romania with considerable impact upon the social environment. The economic growth registered at the end of Ponta's mandate is still fragile and I would refrain from doing any predictions as regards the new government's performance."
One of Sucu′s businesses is in the field of food processing and production, a business that was rather small-scale so far, until she recently concluded partnerships with big retailers. From this moment on, mass-production is needed and the profile of the business might be subject to change, she says. Another business she owns is in the field of luxury furniture and interior decoration counselling, Class Living, founded in 1994 as part of Mobexpert. In 2006, however, the company became an independent entity of Mobexpert and entered into exclusive property of Camelia Sucu. "Each type of business has its challenges and evolves differently," says Sucu. "If for the first one the rhythm was rather stable in growth, for the second, I am not so sure. The luxury market in Romania has not come out of the crisis and the level of engagement in high-end purchases does not seem optimistic."
In terms of investments, Sucu reveals that she will develop both lines of business: the first with more investment and the second with a slight conceptual refurbishment. She also has other plans to invest in a new concept of retail in Romania, but the project is confidential for the moment. In addition, one of her open investment fields is agriculture, through a Gross market that she acquired several years ago and which she intends to transform into a strategic gate between the city and neighbouring villages.
"Agriculture is a dynamic domain as it has huge potential in a country like Romania," she says. "The only problem - or opportunity - for investors is to invest in people's education about quality food. This concept ′from farm to fork′ is an emergent one in Romania, and it is slowly evolving. Unless people understand that quality food needs a little more investment - as good food (clean, nutritional and tasty) cannot be cheap - quality farming cannot reach its true potential. Long-term education in changing habits and lifestyle is the key. I'm in for this endeavour," she concludes.
Romelectro: new business in external markets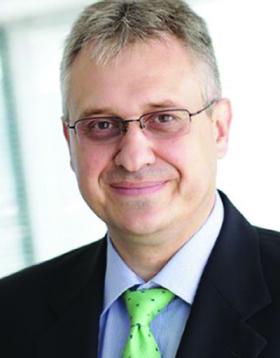 Cristian Secosan, general manager of Romelectro as of September, intends to increase exports and consolidate local operations. The Romanian-capital EPC (Engineering, Procurement, Construction) contractor is involved in works of production by thermal, hydro and electricity transmission and distribution.
Besides growing in the local market, Romelectro "intends to regain the field significantly on exports," referring to a new business plan started a year ago, says Secosan.
"Our third strategic development direction comes from an internal reengineering by implementing ′best practice′ techniques evaluated by international corporations, simultaneously with an integration of the group's companies within Romelectro, as the group includes ISPE, CELPI and Electromontaj Carpati Sibiu," he adds.
Meanwhile, the local market reduced its growth rhythm.
"The local market is evolving at a low rate. In the thermo production, during past 10 years, besides the Petrobrazi group and environmental re-equipping we haven't seen any serious investment (into the general market). We can talk about investment in renewables, particularly in wind, but they also decreased significantly after the ′reconsideration′ of the Law 220."
However, in the transmission and distribution of electricity segments, the investments pace was more appropriate."
"If we talk about foreign markets, here things are different: there are countries and regions around the world that promote a generous portfolio of projects, mostly new investments, well financed. We have investigated and analysed in detail these markets and where risk and capability analysis corresponded, we launched campaigns to enter those markets."
As an EPC contractor, Romelectro intends to attract more Romanian-capital companies into various works, "both on domestic and foreign markets." The company contracts projects in terms of construction, financial and at the institutional level, if needed.
At the same time, Romelectro will invest into new equipment for the companies within the group.
"Our main investments so far consist of three small hydropower plants in Voineasa and an investment in a co-generation plant in Buzau."
Also, the most important projects consist currently in re-equipping the local market production and transportation of energy, mainly refurbishment projects, "which basically means a complete re-engineering of the plant or power station concerned."
"We also contract high voltage power lines projects," he adds.
Secosan explains that the drop in oil prices and in domestic power demand led to a decrease in the general market's investments.
"We are following these moves from the perspective of the general contractor. These drops affected us since 2011," Secosan says.
This is why Romelectro concentrates more on external markets, while consolidating local traditional segments.
"We consider non-energy industries, which develop energy-efficiency programs, and where our offer is complete: from energy audit (thermal, electricity, utilities), to execution, including finance. There are other projects in the near future for which we will prepare marketing campaigns."
Secosan would like to see changes in the local energy field regarding "certain fundamental features of the system (the energy mix, the system stability, the connectivity, the power quality)" and investment promotion.
As for the external contracts, Secosan is optimistic: "Very soon we will come up with examples of success. But I return to the idea of cooperation and unity with other companies within the country. A better communication between them and a desire to do business together would be very beneficial for everyone!"
Transgaz: net profit of 384 million RON at nine months
Transgaz's net profit in the first three quarters increased by three per cent over the same period of the previous year, in line with revenues, reaching the 384.32 million RON level. Last year, during the same period, Transgaz realized a net profit of 374.03 million RON.
In the January - September reporting period, the gas transport operator posted a revenue worth 1.25 billion RON, compared to 1.22 billion RON in the same period of last year. Reducing costs below the forecast enabled the net profit growth. Costs rose by 12 million RON compared to last year, to 783.25 million RON, but were lower than the 908.18 million budgeted for January-September. At the most recent stock exchange pricing, the capitalization of the company is 3.12 billion RON (702 million Euro).
A recently completed investment, the gas turbocharged station in Sinca Noua was completely modernized with an investment of 101 million RON. The funding was provided both from European funds through the European Regional Development Fund and the national budget.
Romgaz, victim of the falling demand
The Board of Directors (CA) of Romgaz approved a budget amendment for the current year. The correction was based mainly due to falling demand for gas by six per cent, and the debts of Electrocentrale Bucuresti and Galati.
"The figures in the revised budget took into account the drop in the gas demand at the national level, significantly reduced compared to the forecasted revenues and expenses in the budget approved by Government Decision No. 329," reads a report.
"The decrease in the consumption persisted into 2015 and Electrocentrale Bucuresti was a good payer last year. Therefore the budget drawn up early was more optimistic. In 2015 a financial deadlock rose between Electrocentrale Bucuresti and RADET, but there are hopes that the situation will be solved in the future. Now the CET stations can borrow from the Treasury, in order to pay suppliers and there are ongoing discussions on rescheduling the debt of the heat producer by Romgaz."
In the first half, Romgaz shareholders approved an income of 4.63 billion RON and a gross profit of 1.85 billion RON. Total planned expenditures were of 2.7 billion RON, while the investment expenses amounted to 1.3 billion RON.
Hidroelectrica, a gross profit of 970 million RON at 10 months
Hidroelectrica has achieved a gross profit of 970 million RON in the first ten months of this year, the company′s insolvency administrator, Remus Borza, said. At nine months, the profit was of 875 million RON, and at six months, of 725 million RON.
Because of the low flow of the Danube and inland rivers, hydropower production has suffered, and compensation was made by purchasing energy from other sources and selling them at lower prices.
"We bought cheap and sold expensively. If at ten months in 2014 we sold 111 GW of energy, now it accounts for 900 GW," says special manager Remus Borza, quoted by local press. In the first ten months of the year, hydropower production was approximately 13 TWh.
Borza estimated a gross profit of one to 1.2 billion RON for year-end, a production of about 14.5 TWh. Last year, its output was of 18.4 TWh. To date, Hidroelectrica has contracted 14 TWh of energy.
Transelectrica profit increased 0.6 per cent
Transelectrica has recorded a net profit of 305 million RON in January-September 2015, up 0.6 per cent as compared to the same period of 2014. In the third quarter, the company recorded a net profit of 94 million RON (+22.7 per cent).
Revenue rose 13.4 per cent to 2.2 billion RON in the first nine months of this year, compared with the same period of last year. In the third quarter, the company′s revenues climbed by 24.4 per cent to 789 million RON. Operating income recorded in the three quarters, to date have increased by 1.33 per cent over the same period of 2014. Operating profit decreased by 1.5 per cent to 598 million RON.
The structure of electricity production in the first nine months shifted, as renewable resources had declined from 20.2 per cent to 16.1 per cent, coal saw an increase from 23.5 per cent to 25.8 per cent, hydro production fell from 30.3 per cent to 28.3 per cent, and gas declined from 19.8 per cent to 12.6 per cent, while the plant in Cernavoda contributed 17.2 per cent.
Relative to the costs of 2014's first nine months of 710 million RON, the company realized an increase of ten million RON to its own technological consumption (CPT), while maintenance costs grew insignificantly, personnel costs rose by two million RON and other costs decreased by 30 million RON, representing a depreciation of the current assets, said Toni Teau, Transelectrica's general manager, quoted by local press.
Transelectrica has to recover 50.1 million RON in receivables for its transport service, of which 34.88 million RON is actual receivables and 15.3 million RON is penalties.
Electrica: net profit up 27 per cent, income rose 10 per cent
The recently-listed Electrica S.A. registered in the first nine months of 2015 a consolidated net profit of 428 million RON, up 92 million RON or 27 per cent, compared to the same period last year, according to a press release. The operating profit in the same period was 497 million RON, 22 per cent higher than in the first nine months of 2014.
"We continue to have an approximately 30 per cent net profit over the same period last year and we managed to increase both revenues from distribution, and those in the supply area. In terms of EBITDA, we have added 16 per cent, while the profit attributable to shareholders increased by 38 per cent. From this point of view, we are at least in line with objectives," said Ioan Rosca, general manager, Electrica S.A.
"We continue to do what we committed to, investing in distribution networks, the latest technology, which is already reflected positively in our operational results, but also in improving the quality of services offered and lowering the maintenance costs. We also continue deep reforming of the company, a process that started some time ago with vigorous restructuring in the area of energy services. Besides concrete measures to improve labour productivity and service quality, we have succeeded in implementing the best corporate governance practices. At this stage, we rely on sustainable growth, ensuring financial stability of the company and market leadership," Rosca added.
In the nine months of reference, Electrica S.A. recorded an operating income of 4.133 billion RON, increasing by 384 million RON (+ ten per cent) compared to the same period last year. This increase is attributed to the growth of six per cent of the revenues from distribution, where they received 1.845 billion RON, and an increase by seven per cent (220 million RON) of income from electricity supply, activity which earned 3.286 billion RON. The amount of energy supplied and distributed increased by six per cent during the same period.
In the same nine-month period which ended on 30 September 2015, the Electrica Group has distributed approximately 12.7 TWh and provided approximately 7.6 TWh of electricity to approximately 3.6 million final consumers.
Food supplements market stagnates this year
Alevia is a Romanian-based company established in 1994, specialized in the production of food supplements and teas. The company, which employs 160, produces 120 types of nutritional supplements and 50 varieties of teas available in over 4,000 pharmacies and stores in Romania. Florin Mitocaru, general manager of the company, is reserved concerning the local economic environment and notes that the food supplements market will not register spectacular growth by the end of the year.
"The food supplements market in Romania is a very dynamic and competitive one," Mitocaru tells The Diplomat - Bucharest. "However, I don't see a spectacular growth of the food supplements market by the end of the year. It will be about the same figures as last year's one. It′s either a stagnation or a small increase by two-three per cent."
In addition, the general manager notes that the awaited effects of this year's reduction of the VAT to nine per cent are not visible on the consumption on the food supplements yet. "In recent years, the Romanian legislation is trying to harmonize with the European legislation, and that is a step forward," he says. "However, regulations and laws are too hasty and are too difficult to be implemented in our activity without additional costs. Some legislative measures, like lowering the VAT on food supplements from 24 per cent to nine per cent still don't show their effect, so we don't see an increase in consumption due to this action yet."
In late October, Alevia announced the completion of its plant expansion in Falticeni, Suceava county, an investment that consisted of the extension of the production and office building and in the acquisition of modern equipment, the total investment reaching one million Euro. The production line includes equipment such as homogenizers, a granulator, compression machines, machines for vials labelling, for packaging or induction cap sealing machines.
"This year we have invested in a new range of soluble dietary supplements and their raw materials, new equipment, and in strengthening the relationship with our customers," says the general manager. "We will continue to invest in our line of production, in promotion and in our employees. We want to consolidate the market position we′ve gained so far. A further objective is to diversify our product range."
According to Mitocaru, the first half of 2015 was weaker for Alevia's business than the first half of 2014, but he expects an increase in the second half of this year. "For 2015, we want to expand our production area, so we will hire new employees," says the general manager. "Also, we expect an increase in demand for the tea segment," he concludes. The Romanian company sells 180,000 boxes of food supplements and 150,000 boxes of teas monthly. In 2014, Alevia posted a turnover of 4.7 million Euro and for 2015 the figure is expected to be similar.
Eximtur expects five per cent growth next year
Romanian-based Eximtur travel company, founded in 1993 and counting 159 employees, posted in the first nine months of the year a turnover of 35.7 million Euro, up 6.5 per cent compared to the same period of 2014, according to Lucia Morariu, the president and general manager of the company, expecting to surpass 41 million Euro by end of 2015. The activity of the business travel and events organisation, related to Eximtur Business division, represented 63 per cent of the total value. In addition, the business travel division recorded in the first nine months of this year a sales increase of 15 per cent compared to the same period of 2014. For next year, however, the president-general manager expects to keep the same development pace and to see around five per cent growth.
"In 2014, our turnover was 39.4 million Euro, while by the end of the year we expect to have over 41 million Euro," Morariu tells The Diplomat - Bucharest. "The estimate for 2016 is for an additional five per cent in sales volume, mainly due to the increase in volume of business travel activities and sales of vacation vouchers."
In late October, Eximtur signed the first contract for accepting holiday vouchers, issued by an issuing unit authorized by the Ministry of Public Finance, becoming the first travel agency in Romania that accepted payment with holiday vouchers. According to Morariu, the application of the holiday vouchers has beneficial effects for both the company and the entire tourism industry. "Our estimates refer to an annual addition of 400 million Euro in the Romanian tourism on account of the trading of tourism services with vouchers."
Speaking about Romania's economic perspectives, Morariu says that Romania currently enjoys macroeconomic stability, but she is reserved concerning the next two years as long as large investments have not started yet. "2015 came with tax cuts, which instilled optimism among entrepreneurs, but I have concerns regarding what may follow, a possible increase in wages in the public system, which I think is unsustainable," she says. "At the same time, I have a great concern over the lack of manpower, which is starting to become acute in some areas of the country. But most troubling for an entrepreneur is, at the present, the lack of a properly competitive labour market in which all taxpayers pay all taxes and fees for salaries."
Eximtur's network consists of 28 travel agencies in 18 cities across the country, of which 18 are its own agencies, and ten are franchised agencies. The activity of the travel company is organized into four divisions: business travel and events organization, leisure travel, incoming and tourism school. The volume of the investments projected for this year is close to 140,000 Euro, coming from its own funds. The main investments consist of the purchase of state-of-the-art technology for the business travel field and in the renovation of its own agencies.
"In the coming year, we will keep investing in state-of-the-art software solutions necessary to our activity, in order to become more efficient in the relation we have with our clients and to ensure them a larger variety of services," says Morariu. "In the meantime, we will develop online sale solutions and we will renovate agencies′ offices," she concludes.
Farmec is on a growing spree of ten per cent y-o-y
Farmec, the largest Romanian-based cosmetics producer with 650 employees, ended the year 2014 with a turnover of 152 million RON (around 34.1 million Euro), increasing by over ten per cent comparing to 2013. In the first semester of 2015, the company maintained a similar growth pace, posting a turnover of 82.65 million RON (around 18.6 million Euro) and achieving thus an increase of ten per cent higher than the same period of 2014. The company expects to continue at the same pace during the second half of this year, according to Mircea Turdean, general manager of Farmec, mainly due to the expansion of its product portfolio.
"In recent years we registered a constant evolution thanks to the expansion of the product portfolio and our efforts to adapt it to the consumers' needs, and to the increase of online sales, as well as how we responded to new business opportunities," Turdean tells The Diplomat - Bucharest. "We plan to keep the same tempo for 2015 and for the next year′s sales growth, especially since we have launched and are still preparing to launch new products and expansions for some already existing lines of products, which should be very interesting for our consumers."
According to Nielsen studies, Farmec occupies first place in the category of face care products, holding a 27 per cent market share (in terms of both volume and value), with "Gerovital" brand occupying first position in this category, in terms of sales value. At the same time, "Gerovital Plant Tratament" is the leading brand for hair treatments, holding a 30.8 per cent market share in terms of value. Farmec also occupies first place in home cleaning products with the "Triumf" range holding 41.1 per cent of the local market share in terms of volume and 37.7 per cent in terms of value. Moreover, "Nufar", the brand with products dedicated to kitchen cleaning, holds 39.7 per cent of the market share in terms of volume and 37.2 per cent in terms of value.
Farmec's products are present in more than 30 countries, such as Japan, France, Spain, Greece, Hungary, Serbia, the Republic of Moldova, Canada or countries from the Middle East, such as the United Arab Emirates, Kuwait, Lebanon, Jordan and Iraq. Furthermore, the company has brand stores in Spain, Greece, France, the United Arab Emirates and in Hungary. "Farmec is the Romanian company with one of the longest presences on the external markets when it comes to our history of modern economy, export having always been an important element in our DNA," says Turdean. "We believe that foreign markets offer real growth opportunities for the Romanian businesses and we want to improve our presence on the foreign markets both through distributors and through brand stores."
Regarding investments, Turdean revealed that the company constantly invests in the research and development segments, as Farmec has its own research laboratory, a laboratory for physical and chemical determinations, as well as an ultramodern microbiology laboratory. Also, Farmec plans to renovate all its brand stores in the local market by 2016, an investment of around 200,000 Euro.
Sofiaman plans to record 2.8 million Euro revenues this year, 12 per cent rise y-o-y
For Sofiaman, one of the largest producers of homewear and nightwear products on the local market with 170 employees, 2015 was a busy year. The company's investments were focused on the expanding of its retail surface, opening several stores: Sofiaman MegaMall store, (after an investment of 100,000 Euro), Sofiaman Iulius Mall Timisoara franchise store (after an investment of 60,000 Euro) and Sofiaman Polus Centre Cluj store (after an investment of 100,000 Euro). Although the customers seem to be more conservative in the second half of the year, the company still expects to have around a 12 per cent increase in terms of revenues by the end of this year, according to Florin Cucu, general manager of Sofiaman.
"The first half of the year was better in terms of economic results, even though in April and in May we felt a slight economic decrease," Cucu tells The Diplomat - Bucharest. "If we talk about the second half of the year, until now we have noticed that our customers are more conservative. Nevertheless, this year we estimate a 2.8 million Euro turnover compared to about 2.5 million Euro from last year."
Cucu went on to add that the company's business was affected this year by the increase of the minimum salary, forcing Sofiaman to increase the product prices. The new fiscal code, on the other hand, that stipulates especially the VAT reduction, will have beneficial effects after its entering into force in early January next year, he says.
"The increasing of the minimum wage has put a bigger pressure on our business taking into consideration the fact that the textile production sector usually depends a lot on workforce availability and price," says Cucu. "All of these aspects have definitely affected our profitability forcing us to increase prices. We hope that the recent changes of the VAT code [beginning from the 1st of January 2016] in our working environment will help us a little due to the fact we will have a smaller rate to pay. Another benefit of this VAT decrease will hopefully be the increase of the commodities purchase, due to the general feeling that the products will be more affordable. Moreover, the decrease of the dividend tax will create a more pleasant environment for investments which in turn will help the market to increase."
Asked about international expansion, Cucu confesses that Sofiaman does not have yet the capacity to go abroad for real. It still needs to grow the business to be able to face the competition in a mature market as in the rest of the EU countries. "We definitely have good quality products, but we need to improve our self-organizing system in order to export our Sofiaman homewear range," he says. "Everybody is willing to sell abroad; it is a very hard task to fulfil since it is very difficult to maintain a permanent contact with the abroad markets." Sofiaman started in 1996 as a business family with a simple cotton pyjama. Since then, the company manufactured over four million products, according to its website.