Constructor of Orastie-Sibiu motorway, compelled to demolish, rebuild cracked segment
Romanian National Company of Motorways and National Roads (CNADNR) urged the constructor of the Orastie-Sibiu motorway, Italian company Salini Impregilo, to demolish and rebuild in accordance with the approved technical project a segment of 200-300 meters where cracks appeared, Agerpres news reads.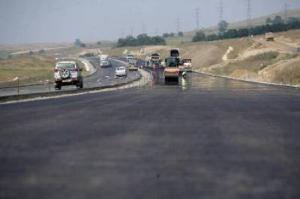 According to news, "The decision of demolishing was made to exactly identify what caused the crack, especially given that the entrepreneur-Salini Impregilo-editor′s note, was also the designer of the works′ contract. The construction is still under warranty and thus trouble-shooting amount will be borne entirely by the contractor. This very much discussed project has generated lately the appearance of several ideas, observations, commentaries and even accusations in the public space, all of which legitimate in a great part, because it is about an important project, it is about the citizens safety. It is a project started in 2011-2012," general manager Narcis Neaga was quoted in a release of the CNADNR quoted by Agerpres.
The company′s head specified the CNADNR asked throughout the project its execution in accordance with the contract, and notified each time when errors occurred.
According to the source, CNADNR recently asked three more independent expert reports, based on the company′s representatives′ reports. The conclusion confirms the breach of the approved technical project and several execution flaws.
The CNADNR reminds in a press release that in November 2014, it announced the opening of the road traffic on the Orastie-Sibiu motorway, in road traffic safety conditions. "At that moment, the CNADNR has stressed that the works were formally accepted. Out of the same reason, of the traffic safety′s outlook, the CNADNR SA did not carry out the acceptance of the work," the company specifies in the release.