Operational leasing still hitting the gas. How much fuel is left?
Although still in its infancy compared to other countries, Romania's operational leasing industry saw constant growth in past years and specialized companies are confident that everything will keep coming up roses in the following period, especially over the next five years when it will witness double-digit growth y-o-y. Alexandra Cioboata (Lopotaru) talks to major players to detail their development in the first half of 2015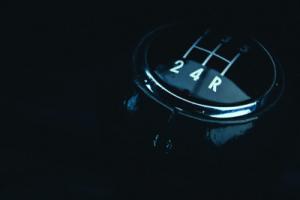 Romania′s operational leasing market has seen constant growth since its launch ten years ago, reaching 52,000 units under management at end of first half 2015, a 16 per cent growth compared to the same period last year, according to data provided by the Association of the Operational Leasing Companies (ASLO). Between 2010 and 2014, the market registered an around 54 per cent increase, from 31,900 units in administration at the end of 2010 to 49,200 vehicles last year. The growth is expected to keep up this pace through the end of 2015 also, with ASLO estimating more than 55,000 units under management.
Two of the most important growth drivers this year are represented by both the economic environment - which saw 4.3 per cent growth in the first semester - and the auto market which registered 16 per cent growth in the first months of the year, having direct influence on the development of the operational leasing market. In January-June this year, over 7,500 vehicles were registered by operational leasing companies, representing 19 per cent of total new registrations, which also represents an increase of four percentage points compared to Q1 and of 2,000 units compared to the same period last year.
Regarding the portfolio structure at the association level, which represents 98 per cent of the total market, one can notice this year an increase of customer preference for full operational leasing services (finance and fleet management) with a share of 71 per cent, followed by the fleet management with 21 per cent, the remainder being operational leasing without management services. Among the services associated with fleet management, the most requested are: maintenance and repairs, insurance (RCA and CASCO), roadside assistance and car replacement in the case of immobilisation of the contracted vehicle. However, the market is still price sensitive, according to experts.
"The economic growth together with the increase of new car registrations contributed to the increase of the operating lease market [in H1]," Bogdan Apahidean, the president of ALSO and the general manager of LeasePlan, tells The Diplomat - Bucharest. "Also, there was a continued trend of fleet-owning companies to outsource their fleet administration. Unfortunately, we often see from their side too much focus on price, disregarding the services quality component, which is an important factor for optimal mobility and a long term relationship."
According to ASLO′s centralized data, the top five companies on the local market include LeasePlan Romania, ALD Automotive, Porsche Mobility, Arval Service Lease Romania and RCI Finantare Romania. The youngest member is New Kopel Group, part of one of the largest holding companies in Israel, Shlomo Group, acceding to the association this year. Hezi Shayb, CEO of New Kopel Group, believes that all players should put in a common effort to make the operational leasing industry more visible since Romania still has a lot of potential. "The level of 50,000 cars in operational leasing is still very low and we need to increase it," Shayb tells The Diplomat - Bucharest. "We joined ASLO because we share a common interest. Our target in the association is not to compete with each other, but to explain to the market the advantages of operational leasing. The more we do this, the better it will be for the industry and for us."
How have the players actually perceived the first half of 2015, how will their businesses stand at the end of the year and what are the latest trends of the industry? Read on.
LeasePlan Romania plans to reach 11,000 cars under management by the end of 2015
LeasePlan Romania, the leading operational leasing company on the local market according to ASLO data, continued its growth in the first half of 2015, reaching more than 10,500 vehicles in administration, up by 8.2 per cent compared to the same period last year when the figure stood at 9,700. By the end of the year, the company plans to invest more than 40 million Euro in car acquisition and to reach 11,000 units under management, according to Bogdan Apahidean, CEO of LeasePlan Romania.
"The operating lease industry is continuing its growth at a higher pace than the economy," Apahidean tells The Diplomat - Bucharest. "However, although remaining positive, up by 16 per cent, due to reaching higher volumes, the percentage growth of the operating lease market slowed down. In terms of LeasePlan, we plan to continue our growth in a profitable manner and to consolidate our market leadership position. The development of H1 enforces our estimates of reaching 11,000 serviced vehicles at year end."
Last year, LeasePlan Romania achieved a turnover of 42.2 million Euro, a three per cent increase compared to the previous year, while this year the figure is expected to "grow in line with the fleet development," according to Apahidean. At the end of January this year, the company counted a portfolio of 259 clients mainly from energy, financial services, FMCG and industry, out of which 15 per cent were new entries in the last six months of 2014. One of the latest trends on the local market among the operational leasing players and noticed by the general manager is represented by the telematic solutions, which enables a better control of the car usage and implicitly the associated costs. "Also the increased consultancy services, through dedicated analytical tools, play a major role in the adjustment of car use, with the aim to increase efficiency," he adds.
Dutch-based LeasePlan, one of the biggest fleet management and driver mobility companies worldwide, has 70 full employees in Romania, while in terms of its Group it counts around 6,500 people in 32 countries. Since the end of 2014, LeasePlan′s fleet has increased by 70,000 vehicles in the first half of 2015 to a record level of almost 1.5 million vehicles. Comparing June 2015 with June 2014, year on year growth was almost eight per cent. The financial highlights of H1 show a net profit increased by 21 per cent to 245.7 million Euro (H1 2014: 202.3 million Euro).
Dowling, ALD: "Romania starts to be more eco-conscious and eco-friendly"
Analysing the latest solutions which operational leasing players launch for the benefit of clients, Shane Dowling, general manager of French-based ALD Automotive Romania, notes that mobile applications, online platforms and telematic solutions are part of the latest trends in the industry. Moreover, according to him the electric and hybrid car market is developing more and more, while operational leasing companies are seeing a clear appetite from the large multinational clients to replace their existing fleets with those formed by environmentally-friendly vehicles. Furthermore, due to a better integration of telematics in tablets and smartphones that track vehicles' exact location, diagnose problems, and connect rapidly with the dispatch in case of an emergency, users can now make real time decisions that have a positive impact on their business, says Dowling.
"Compared to traditional GPS systems, telematic devices are now arriving with more advanced and reliable solutions for Car Fleet Managers and drivers," Dowling tells The Diplomat - Bucharest. "Although internationally known, telematics is a field that is becoming more interesting among Romanian users due to its features and advanced reporting. With increased interest from our international clients, ALD Automotive Romania has embarked on a full testing program for a newly-developed telematics solution developed in France by Actia. In the near future we hope to roll out this solution and deploy it with our clients. Likewise, due to European and international influence, Romania is starting to be more eco-conscious and eco-friendly. Thus, there is an increased demand for less polluting cars and a bigger interest in protecting the environment and reducing the negative footprint of the cars."
ALD Automotive Romania ended the year of 2014 with a turnover of 30.2 million Euro, according to the group-reporting system, and a car fleet under management of 8,386 vehicles, a 15 per cent increase compared to 2013, when it had 7,280 units. For 2015, ALD expects to register growth in both turnover and client portfolio, as it plans to reach a fleet over 9,000 vehicles, up seven per cent compared to 2014. Almost 80 per cent of the ALD Automotive national car fleet is under a full service operational leasing contract while the remaining 20 per cent represents fleet management. The company increased its client portfolio this year by adding through June 39 new customers, reaching more than 300 clients from segments such as pharma, FMCG, insurance, IT and telecom. If in past years the main focus of ALD was on large international corporations, which account for the majority of the total fleet, currently the attention has shifted mainly towards a new segment: SMEs. According to Dowling, this field has a great growth potential in the coming years and within it the benefits of operational leasing are becoming known and requested more and more.
"This year we are celebrating a decade of the operational leasing market in Romania," says Dowling. "These ten years on the market have been very intense, during which we have tried to advise managers about the advantages of the operational leasing service and to shape the local market. As for client segments, we are now working with a new niche: SMEs, a very attractive target for us this year. We have developed dedicated programs for these clients and our sales consultants offer them personalized advice during the entire acquisition process. They guide the buyer from the moment they identify a need to choose a fleet vehicle, providing full support throughout the entire process as well as consultation on how to optimize their costs."
Dowling goes on to add that one of ALD′s most important programs for this year in the segment of SMEs is the first White Label operational leasing product in Romania, in partnership with Toyota. The program is aimed at SMEs and PFAs, offering to these types of companies a mix between Toyota cars and ALD's counselling. Operational in Romania since 2005, ALD Automotive is the second largest operational leasing and fleet management company on the local market, according to ASLO (17 per cent market share), and is a subsidiary of BRD - Groupe Societe Generale and the ALD Automotive group.
Porsche Mobility to see 16 per cent rise on the segment of vehicles purchased in full service system
In the first half of 2015, Porsche Mobility, the operational leasing arm of Austrian-based Porsche Finance Group, registered a slight increase of over 3.5 per cent in the number of vehicles in its portfolio compared to the same period of the previous year, according to Radu Manea, director of Fleet Management Division, Porsche Finance Group and administrator of Porsche Mobility. However, the segment of vehicles purchased in full service system - finance and fleet management services - has increased by 16 per cent in H1 compared to the first six months of the previous year, with Porsche Mobility maintaining its position among the top three players in the local operating leasing and fleet management market. Among the factors that led to good results in the first half of the year, Manea includes the business strategy of the company, the increase in the SME segment, but also the increase on the car market and the confidence level in operating leasing.
"There are several factors that influenced this positive trend in the operating leasing market and hence in our company," Manea tells The Diplomat - Bucharest. "In recent years, the SME segment has risen moderately, so that we can see a slight increase in requests from this segment. Our long-term objectives, including 2015, include further developing this segment and attracting new customers. Another important element for this result is the auto market's growth and the increased understanding and confidence in operating leasing. We have signals from increasingly more managers that this is a great product for their business, which is readily visible in their activity in the first part of the year."
Porsche Mobility offers a full range of automotive-related products and services, both in terms of financing, and insurance and fleet management. Besides its business plan to continue to attract new customers in the SME sector, the company will also continue to focus on the expansion of its portfolio to other sectors, such as MAN trucks. The most significant investments this year of Porsche Mobility are made in its IT systems in order to ensure ongoing product development and increase the support it offers to its customers throughout the contract period. This is related to one of the latest trends Manea has noticed on the market, namely that players are putting more and more emphasis on increasing customer satisfaction.
"I believe that the emphasis is on increasing customer satisfaction, on the highest possible level of quality for provided services," he says. "In this market, top competitors already have a complete range of products, the real battle is given in the area of customer satisfaction: who manages to have the happiest customers, who offers them what they really need and supports them with know- how where they need to optimize fleet costs - that's the real winner."
Analysing Romania′s economic perspectives this year, Manea points out that the local market′s economy is easily influenced, but with great potential. According to him, the forecasts were overly optimistic early this year, and then they eased. Based on the signals from the market in recent months, the director thinks that Romania will continue to register growth, but moderately. "It is important to support this pace, rather than wish for unsustainable, oscillatory growth," he says. "Similarly, the leasing market is directly dependent on the automotive market, which has revived significantly this year. There are signs that the growth trend will be maintained until the end of the year, and I am convinced that the market will continue to grow.
Arval expects to see ten per cent growth by the end of 2015
Arval Romania, one of the top four companies specialized in operational leasing and corporate vehicle management, posted last year a turnover of 33 million Euro and expects to end 2015 with a ten per cent business growth, to surpass 36 million Euro, according to Dan Boiangiu, general manager of the company. Furthermore, the company plans to increase its car fleet, investing 27 million Euro into the acquisition of 2,000 units.
"Romania′s operational leasing industry grew year-on-year and so did we," Boiangiu told The Diplomat - Bucharest in mid-June. "For us, 2014 was a very good year and the trend has maintained so far. From the beginning of this year until May, we saw a 22.5 per cent increase in terms of new contracts compared to the same period last year, and a 33 per cent rise in total car fleet compared to January-May 2014. Based on how things are going right now, we expect to reach 7,500 units by the end of the year."
Arval increased its client portfolio in H1 by 20 new customers, reaching 360 clients at the end of May compared to 340 in 2014. If last year the company attracted two important customers from telecom, this year agriculture and retail seem to be main drivers. "Opportunities are everywhere and we have to be efficient to take full advantage of those we see," said Boiangiu then. "However, analysing each segment, I would say that pharma is not very active in 2015 due to a process of global restructuring within the sector, but I am very content about two segments: agriculture - especially the seed industry which needs a lot of mobility - and retail, where more and more shops are being opened, requiring a lot of vehicles. Overall, the level of trust in Romania′s economy is positive and, with few exceptions, everybody wants to expand their business. This can be translated into expanding ours."
Arval Romania, present on the local market since 2006, is mainly focused on international companies. This June, the company launched a suite of applications based on online tools, mobile technology and social networks, dubbed "Arval Smart Experience", in order to continue to focus on Arval vehicle drivers. As a subsidiary of French bank BNP Paribas, Arval Group is present in 39 countries (25 directly and 14 through partners), managing 725,000 vehicles.
RCI sees 50 per cent rise, plans to launch new product for SMEs
In the first half of 2015, Renault Credit International (RCI) Romania recorded an increase of 50 per cent in terms of operational leasing volumes compared to the same period of last year, while the number of SMEs that have accessed an operational leasing solution grew as well, according to Aurelia Leoveanu, the general manager of the company. Furthermore, RCI Romania plans to launch in the following months a new product dedicated to SMEs as the segment comes with high potential.
"In order to increase efficiency, leasing companies are trying to offer tailor-made solutions to their large customers, the key accounts market being very competitive," Leoveanu tells The Diplomat - Bucharest. "On the other hand, the operational leasing companies are focusing on gaining more SME customers since this market segment has a high potential. For the end of this year / beginning of next year we are planning to launch an SME-dedicated operational leasing product, packages designed for the specific profiles and needs of this customer type."
As far as economic perspectives are concerned, Leoveanu is optimistic thanks to the upward trend which defined the leasing market in the first half of this year, where the operational leasing weight in total NC registrations grew in H1 2015 by four percentage points, up to 19 per cent (+2000 units) compared to the same period last year. Thus, she expects to see the same positive evolution in the end of the year. "Romania's operational leasing market has registered a significant increase, around 16 per cent in the first half of 2015, according to ASLO reports," says Leoveanu. "It is the outcome of the economic growth felt this year. For the following period, we forecast that the market will continue its increasing trend."
New Kopel Group to witness 20 per cent increase on operational leasing in H1
Part of Israeli holding Shlomo Group and counting in Romania a fleet of 3,000 cars in operational leasing systems and 700 vehicles for rent, New Kopel Group saw positive development on all its business lines this year, according to Hezi Shayb, CEO of the company. Thus, New Kopel registered a 20 per cent rise in terms of operational leasing portfolio in the first half of 2015 compared to the first six months of last year, while the rent-a-car business recorded more than 35 per cent growth in the number of cars and an up to six per cent increase in terms of utilisation in the same period. Another segment of the company that was more successful this year than in 2014 is the second-hand activity, mainly due to the "Prima masina second hand" ("First second-hand car") programme launched this June. In this regard, New Kopel Group is having more difficulties in finding vehicles than selling them on the local market, says the GM.
"For us, this year is amazing," Shayb tells The Diplomat - Bucharest. "There is a huge difference between the first half of this year and the first six months of 2014. First of all, we increased our business lines, including operational leasing, rent-a-car activity and our second-hand activity. In terms of the latter, after we launched the ′Prima masina second hand′, we don′t have cars to sell and we sold hundreds of them. Now we put more time and effort to buy cars than to sell them."
Present in Romania since 2005, New Kopel Group has invested around 30 million Euro so far. This year, the company continued its investment plan, spending around 6.3 million Euro in the acquisition of 700 cars. According to Shayb, the company′s fleet will continue to grow, hoping to see a more than 15 per cent increase at the end of 2016 compared to this year end. In addition, the client portfolio grew in the first half of 2015 by five per cent compared to H1 last year, reaching 270 customers, of which around 90 per cent are SMEs.
Speaking about the overall operational leasing market, the GM notes that the sector is going through a recovery process and the industry is becoming more and more visible. The reason is that companies start to see cars as tools and not as assets, he says. "More and more companies - and this is the reason why operational leasing started to be more common - have stopped seeing cars as assets and started to understand that they are tools," says Shayb. "Due to this change of perception, they are more willing to outsource the car fleet management and to focus on their core activity. In the next five years, I estimate that the industry will see double-digit growth every year."
New Kopel Group is an integrated business centre - "One Stop Shop" - for customers in the automotive market and includes divisions like Sixt rent a car, Sixt New Kopel Operational Leasing, Sixt SH, and Union Motors (Opel authorized dealer, authorized repairs for Dacia - Renault). Last year, the company posted a turnover of 43.5 million Euro and currently counts 150 employees.
Business Lease Romania saw 13 per cent rise on operational lease portfolio in H1
After the purchase of the local operational leasing company Fleet Management Services (FMS) in December 2014, Dutch-based Business Lease Romania saw the first half of 2015 as a transition period, trying to turn FMS into an international Business Lease company, in line with other countries in which the Group operates. However, along with the process, the business continued and even increased. Thus, the operational lease portfolio saw 13.6 per cent growth in H1 compared to the first six months of the previous year, while the client portfolio gained three major customers so far: General Electric (GE), Discovery Channel and Wolters Kluwer.
"This year, we are focusing a lot on the transition process, in order to get it done as soon as possible and done well," Philip Aarsman, the managingdirector of Business Lease Romania, tells The Diplomat - Bucharest. "For me, the real starting year will be January 2016. However, in the meantime, we cannot dissatisfy the clients and we need to have at least a stable situation. To answer the question regarding the development of H1, we were able to continue the business. Our operational lease portfolio has grown already by 13 per cent and we are not even at the end of the year."
Business Lease Romania counts 3,000 cars under management, of which two-thirds of the company′s portfolio is car fleet management and one-third is leasing. By the end of the year, the total car fleet is expected to increase by ten per cent. According to Aarsman, the main drivers that attracted Business Lease to enter the Romanian market include a growing economy over the years, skilled labour and resources.
"Romania offers excellent business opportunities for companies that are respecting their clients and know how to deliver better care," he says. "Romania was a logical step for us. We were established in Central Europe and one of our business strategies is to follow our customers. We have seen movements in the past few years from Central East to East, and so companies are coming more and more to Romania. Second, we see a growing economy - the signals are positive in combination with the size of the country - the skilled labour force, the education level and young people speaking foreign languages made us come to Romania."
Asked about the status of the operational leasing market in Romania, Aarsman believes that the industry is still in its early stage. According to him, the UK and the Netherlands are the most developed markets, including the highest service level when it comes to full service operational lease. By comparison, in Romania - with roughly 20 million inhabitants - the industry has 52,000 cars in operational leasing, while in the Netherlands - with less than 17 million people - the market includes 725,000 cars.
"Many products and services offered in the full service operational lease industry are to a certain extent not available in Romania yet," says the managing director. "You may think about topics like preferred supplier networks for maintenance and damage repair, fuel management, nation-wide 24/7 road assistance etc. It's a challenge as well as a big opportunity to try and implement these and other products and services to the Romanian market."
Last year, Business Lease Romania posted around four million Euro turnover and a net profit of more than two million RON. The company invested over one million Euro this year in its ICT system, new office, workflows, employees and training programs, and plans to launch next year a new project, ′Care Online′, a telematic system that provides both company car drivers and Fleet Managers 24/7 access to the company′s service via the Internet. Business Lease Group was established in 1989 and has a total lease portfolio of over 40,000 contracts. Apart from Romania, the company is present in five other countries, namely Czech Republic, Slovakia, Poland, Hungary and the Netherlands.
UniCredit Fleet Management expects 20 per cent growth in revenues by the end of 2015
UniCredit Fleet Management posted last year a turnover of 19.2 million Euro and plans this year to achieve a 20 per cent rise, in order to surpass 23 million Euro in revenues, according to Gabriel Mihai, Head of Corporate, UniCredit Leasing and UniCredit Leasing Fleet Management. Furthermore, the company plans to consolidate certain internal processes to improve its internal efficiency and to create a sustainable base for growth, he says, implying investments both in its systems and in people.
"UniCredit Fleet Management is focused on providing mobility solutions for fleet customers, and this business has grown in line with our expectations for the first part of 2015," Mihai tells The Diplomat - Bucharest. "In parallel, we provide operational leasing solutions for other asset types in various sectors - transportation and IT&C being the most active - and the market embraced our solutions beyond our initial projections. We expect to grow this year by around 20 per cent and the turnover should reflect the increase of the asset size of the company."
Analysing Romania′s operational leasing market, Mihai notes that the industry is riding on two positive trends: the increase of volume for automotive retail driven mainly by the companies' improved investment mood and the sophistication of customer demand that moves away from the mere financing of the asset and embraces more and more the concept of mobility. Therefore, on a positive economic background, he has positive expectations for the operational leasing market in 2015.
"We trust that operational leasing is a good tool for any company to manage its asset life cycle - and this is applicable for cars, but not only that," he says. "Romania has potential to grow, so we trust in our business in this market. Also, we are part of a major financial group, both at European and Romanian levels - UniCredit Bank and UniCredit Leasing are top performers in the market and customers are already used to a high level of quality delivered by UniCredit. This is a great opportunity to provide our customers another product of the UniCredit family."